Top 10 Best Restaurants in Accra, Ghana
Although not yet well-known for its cuisine, the selection of best restaurants in Accra and cuisine is continually rising. The capital of Ghana is already home to French, Japanese, Spanish, and African-themed restaurants.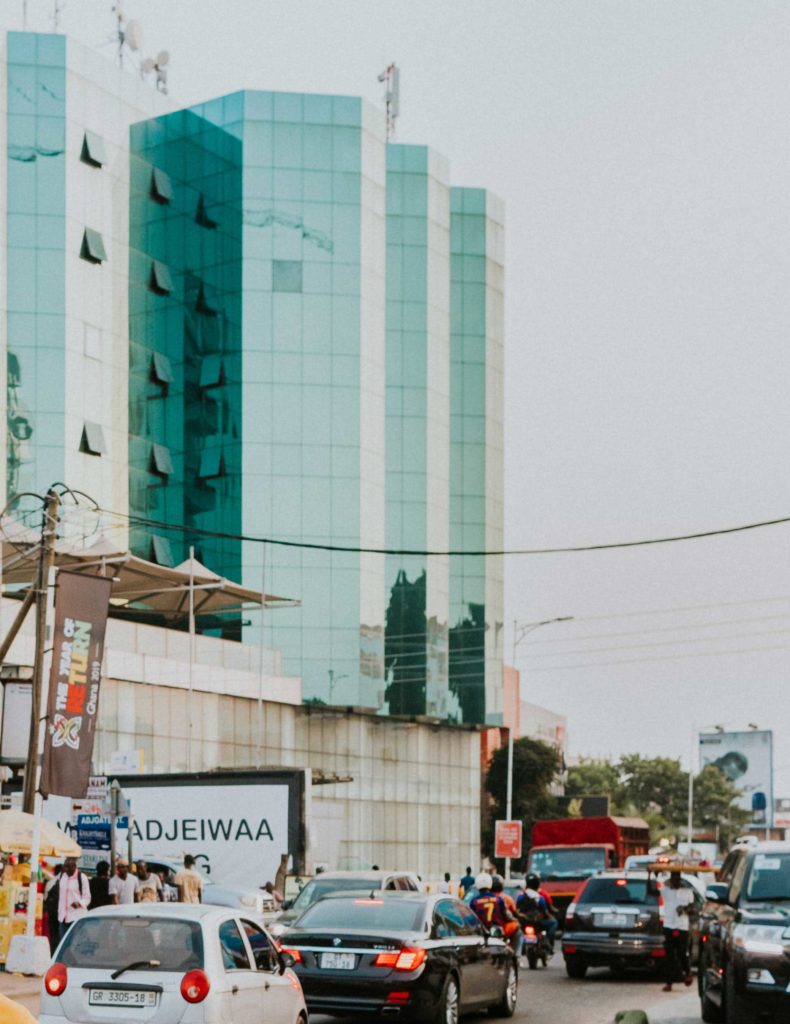 Here we highlight the top 10 best restaurants in Accra 2020:
1) Santoku
For artistic Japanese cuisine in the heart of Africa head to Santoku. The best restaurants in Accra 2020 is contemporary both in cuisine and design, and visitors can pick to dine at the long bar or sit at a more private table. Chefs from the popular Nobu London worked with Santokus chefs to make the unforgettable, vibrant menu of seafood, sashimi, tempura, and crisp salads. Try Santoku signature dish of pan-fried scallops with foie gras and orange tobiko or go for the teriyaki pork belly with ponzu aubergine ginger. Santoku is also famous for its amazing cocktail bar and intimate terrace, making it a remarkable restaurant choice for a lengthy dinner or romantic evening.
Yes, it is pricey but believe me, if you are a fan of Japanese food or you want to have your first flavor of Japanese food while in Accra, go check out Santoku restaurant.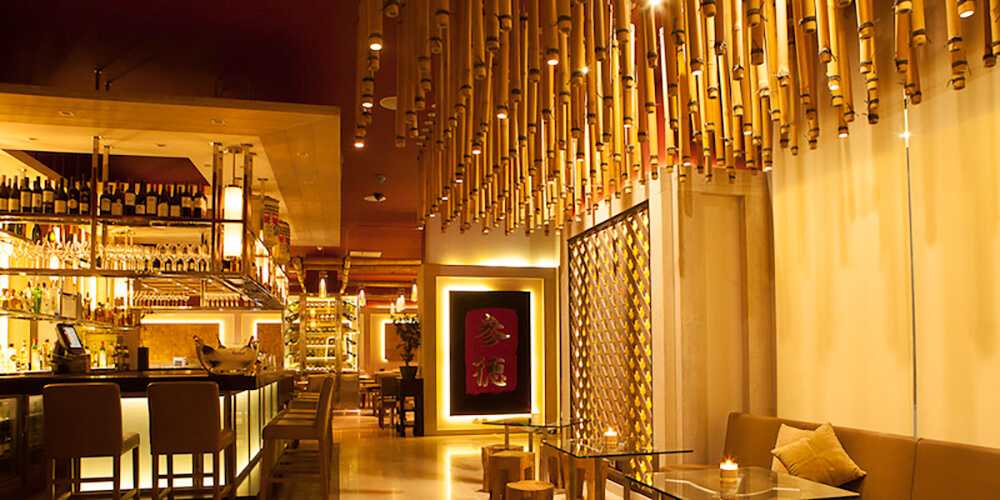 2) Coco Lounge and Urban Grill
You can find both best restaurants in Accra in trendy Icon House (also home to La Maison design gallery and shop and Carbon nightclub). The more wallet-friendly Coco lounge specs dancing waiting staff, tequila nights, Mexican-themed food, cake, wood-fired pizza and mainly commissioned artwork in a calm atmosphere. One floor above, the more glamorous Urban Grill is popular for its steak and cocktails, as well as its breezy terrace which generally hosts live music and movie nights. If you are feeling flush, Yolo experiences also manages Santoku, a relax Japanese best restaurants in Accra with a view providing amazing food in the Villagio development just across Liberation Road.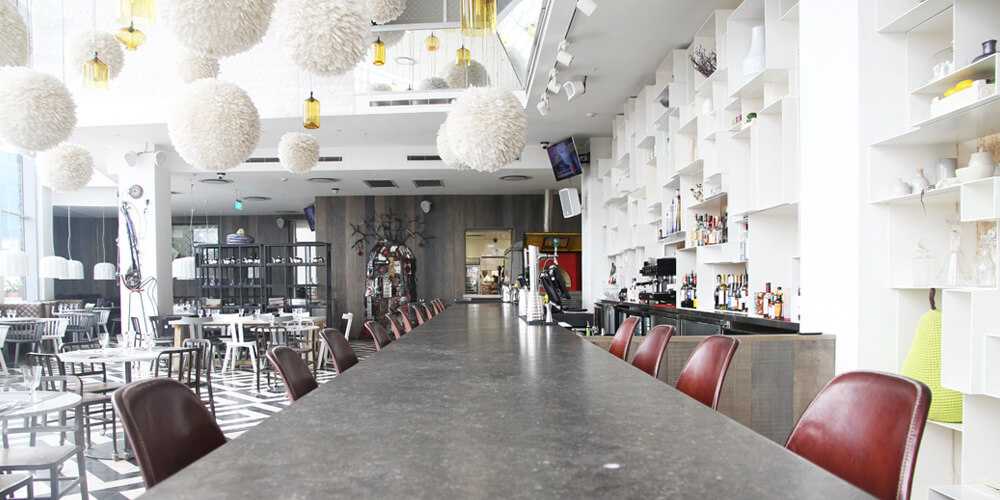 3) Bistro 22
Placed in the residential area of Labone. It provides international culinary delights to the most discerning diners. The casual and ambiance setup is extremely cosy complemented by a loving staff lead by Chef Chady Hachem.
The Bistro 22 operates against extremely high standards and it shows the staff are friendly and extremely accommodating all around the standard of food is second to none. Having eaten here we would rate the food choice and presentation quite better than some of the venues like La Chaumeric and Urban Grill which provides similar service.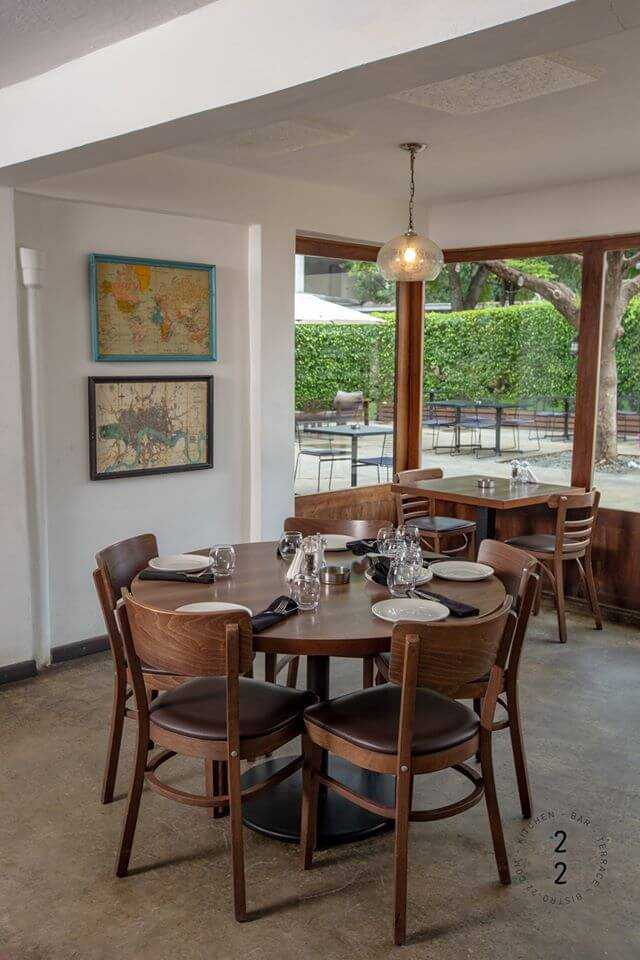 4) Mamma Mia Pizzeria
Mamma Mia Pizzeria in Accra is actually one of those locations. Once you enter the Pizzeria you know you have stumbled across something real, the dark orange walled interior with images of Piaggio scooters the checked tablecloth with obligatory bottles of olive oil and each table lets you know that you are in for a remarkable dining experience. But that is not it, at the back of this venue is what we can just explain as a mino oasis of a court yard which truly bring Italian alfresco dining to life.
Mamma Mia pizzeria provides a big menu of over thirty pizzas from the classics to specialities like the Bombambay pizza which is a curry based pizza, decorated with chicken, hot sauce, and vegetables.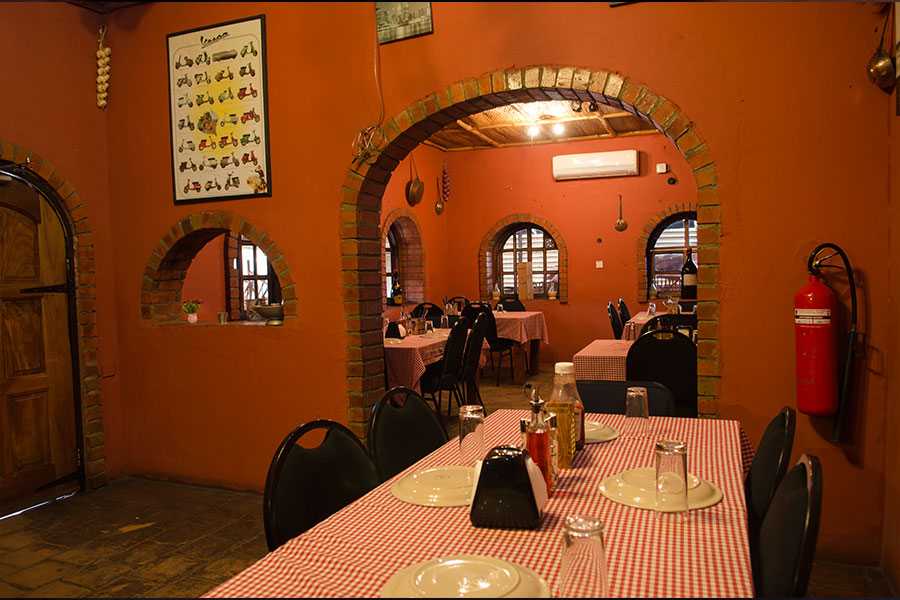 5) Toro
The first tapas bar to open in Accra, Toro is a real Spanish restaurant serving amazing paellas and delicious tapas. Stop by on a Thursday evening to listen to live music whilst feasting on beef in blue cheese, aubergine chips and spicy garlic prawns. There are also lots of drinks to pick from to keep the environment lively, including tasty great mojitos and sangria. Toro is placed within the Afrikiko complex, but there is an open-air seating area too for those after a calm night.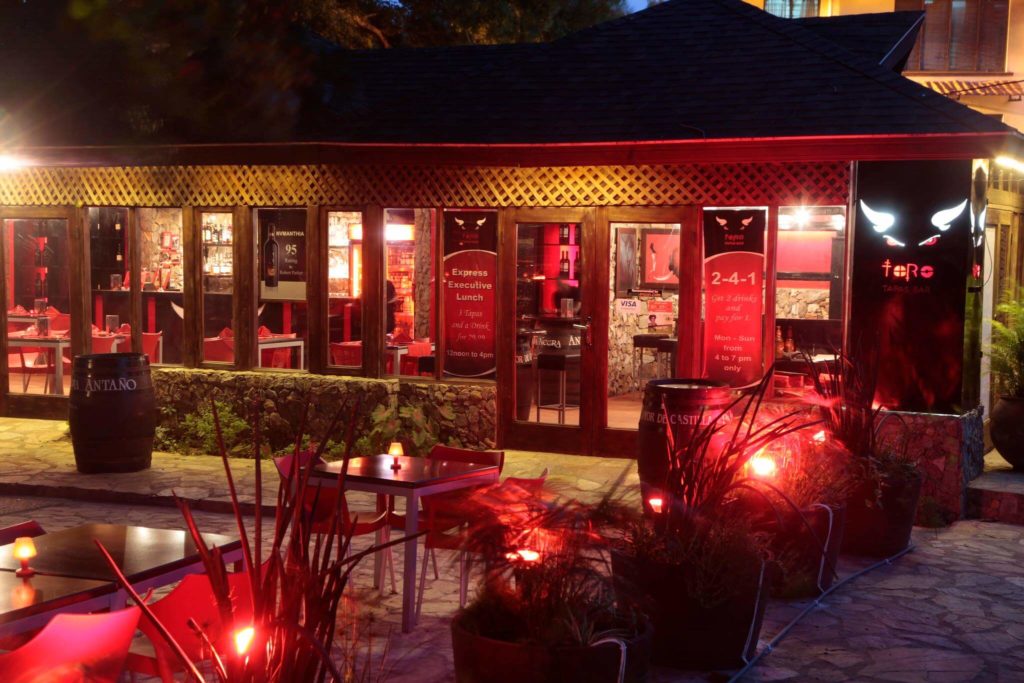 6) FireFly
Best for both party nights and romantic dinners, FireFly is a bar, lounge and restaurant placed in Accra lively fun area, Osu. The menu is a fusion of Mediterranean cuisine adding a range of pastas and tapas dishes, salads, and heartier mains such as steak medallions, breast, stuffed chicken, and calamari. There is a big menu to complement the food. Hot chocolate fondant and homemade tiramisu are highlights of the dessert menu, so ensure indulge in a sweet treat before leaving. As the night continues and the party truly begins, expect an eclectic mix of afrobeat underground house music, disco, indie and hip-hop.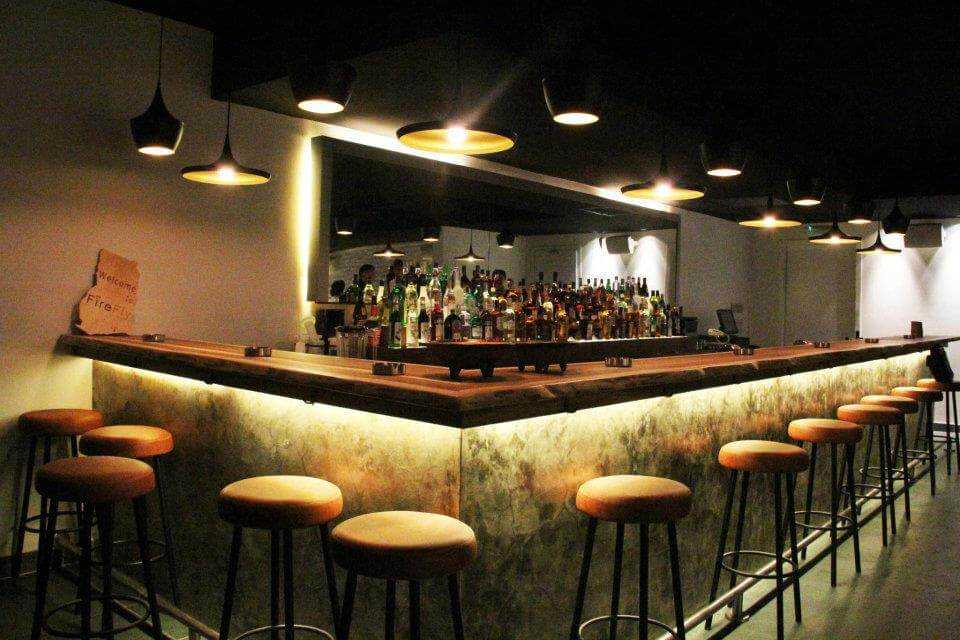 7) Jamestown Cafe and Restaurant
This restaurant and cafe right in the heart of Jamestown is a true one-of-a-kind joint. Set in one of Accra oldest areas – which emerged as a community around the seventeen century British James Fort – it still harbours remnants of Ghana colonial past. The cafe and best restaurants in Accra with a view for artists and their creations, combining new and old through local drink, cuisine, and music. It is best spot to rest after a morning visiting the lighthouse and forts, or following a day at Accra Chale Wote Festival in August.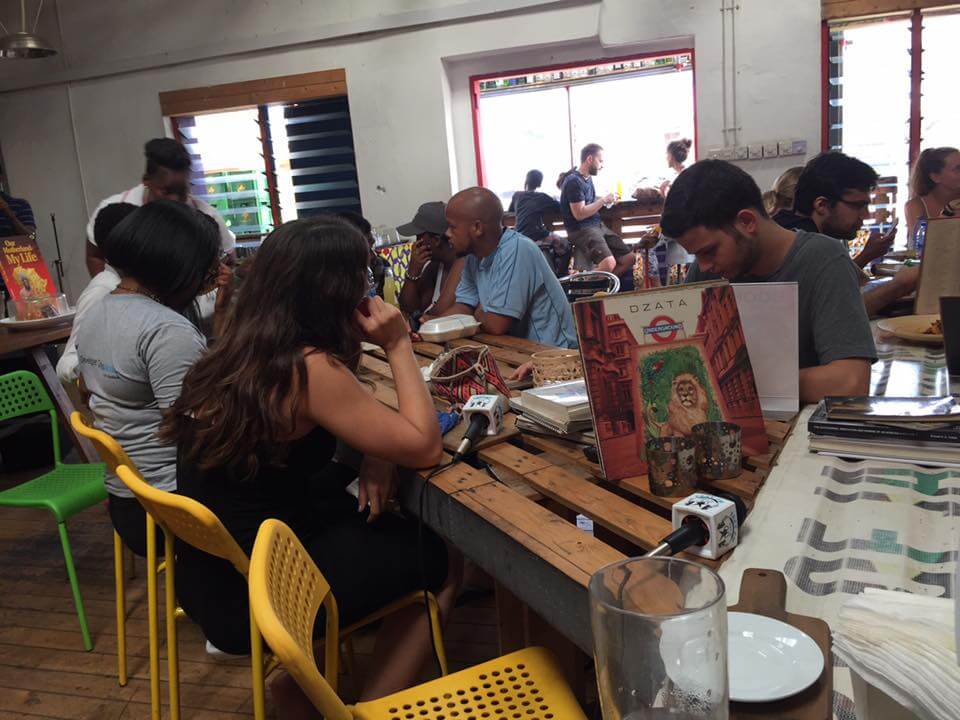 8) Bread & Wine
One of the more costly but really exceptional best restaurants Accra, Bread & Wine is open 7 days a week for brunch, breakfast, dinner and lunch. Best for candlelit suppers and celebratory dinners, the cuisine here is classically French with a la carte menu choices adding margret de canard, daube de boeuf, blanquette de veau. Stop by for a full English breakfast, plate of pancakes or eggs Benedict. The service here is some of the top in the city and the open-air terrace is a perfect place to enjoy a glass of wine on summers evening. The best restaurants in Accra 2020 also has a bakery that serves fresh croissants, baguettes, cakes, donuts and daily to take away.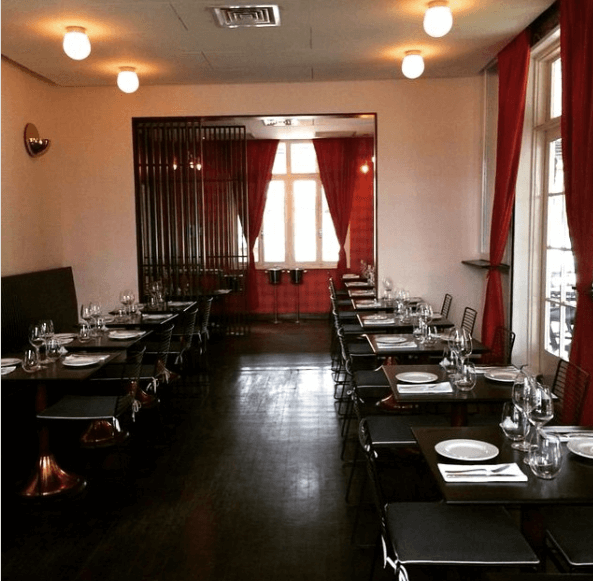 9) Kukun
A contemporary opening, Kukun provides health-conscious lunches, breakfasts, and dinners (try a coconut, smoothie, sharing platter or a soy-milk porridge). Kukun also provides co-working areas, meaning it is usually full of Accra up and coming entrepreneurs. The force behind it, Danielle, hosts regular events adding poetry showcases, pop-up fashion brunches, tasting menu-dinners with local chefs, art workshops, and HIIT sessions.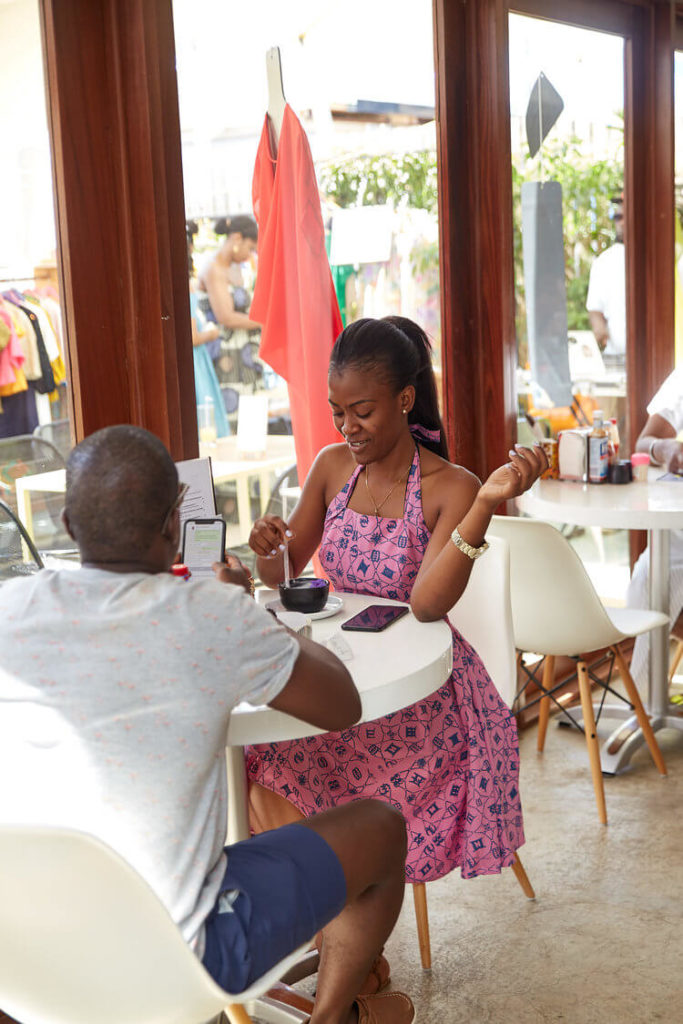 10) Buka
A truly African best restaurants in Accra 2020, Buka serves a big range of fusion dishes from Ghana, Cote dlvoire, Togo, Senegal and Nigeria. Diners can relax on the open-air terrace and watch their choice of meats and fish being grilled in the best outdoor restaurants in Accra, or shelter from the heat in the air-conditioned indoor restaurant whilst tasting fresh coconut milk. Buka is decorated in neutral colors, with furnishings made from woven bamboo providing it a really genuine feel. Try the fresh fish soup, grilled guinea fowl, jollof rice, and fried plantain for a scrumptious feast to share between 2 or 3.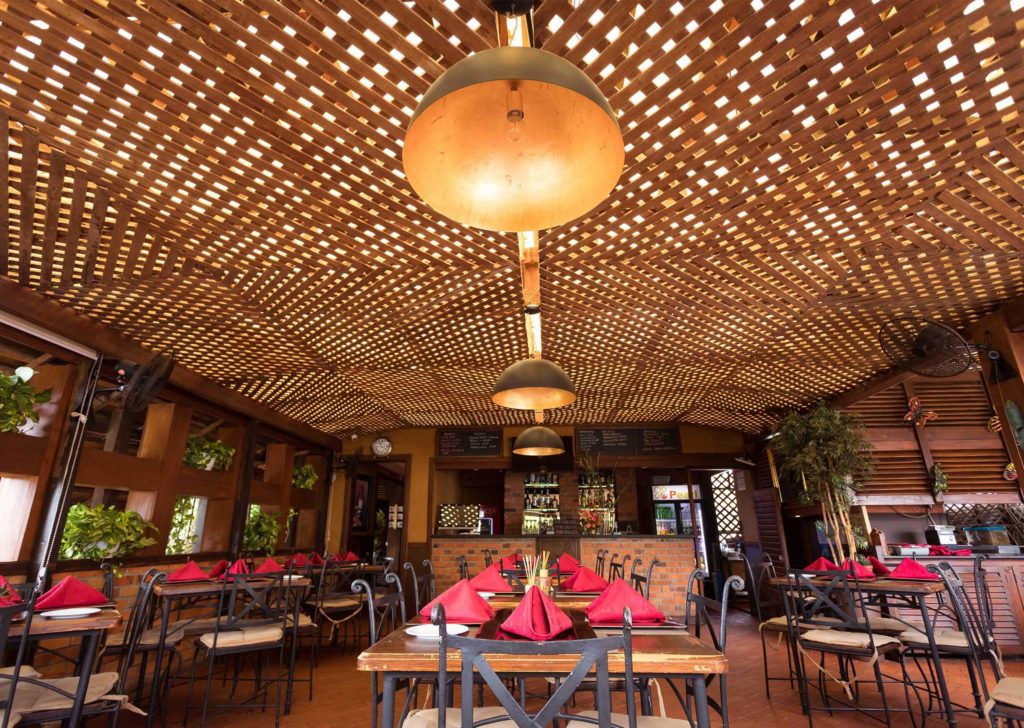 Final words best restaurants in Accra
For those seeking something a little bit unique, Accra is home to some amazing restaurants for haute cuisine. Predictably, some of the best are French, but Italian and Asian flavours are also served up from the capitals finest kitchens. Prices range from budget-busting to reasonable – be prepared – but if you are after fresh, amazingly-crafted dishes, wonderful surroundings and the chance to mix with Accra elite, these places are where to eat. Some of these mentioned places are seriously famous, so ensure to book where possible.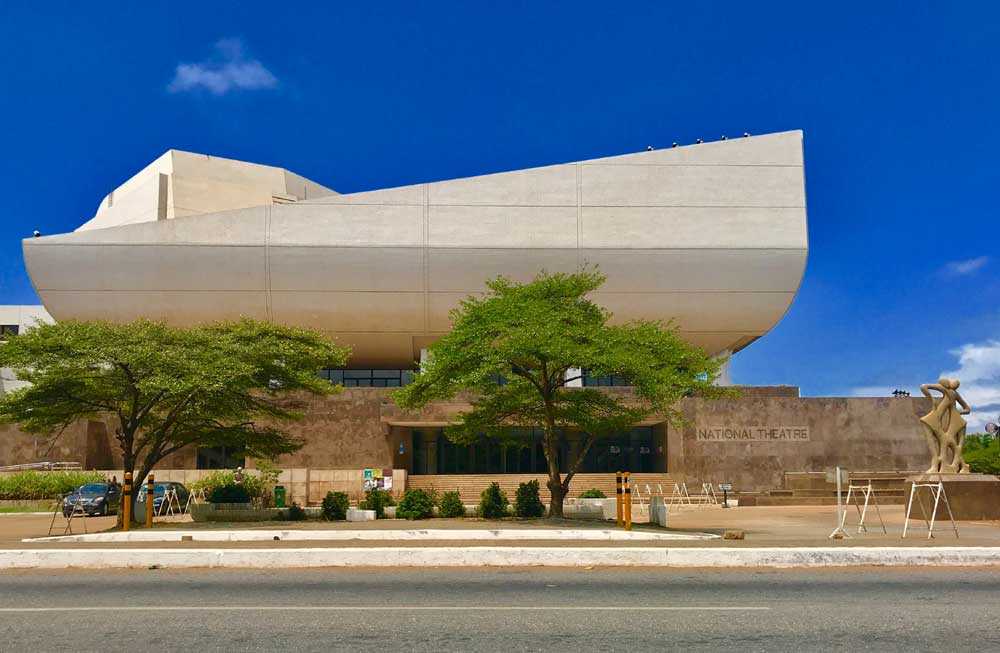 Discover more activities, things to do and best restaurants in Accra, Ghana.