Top 10 Best Restaurants In Dar es Salaam, Tanzania
Dar es Salaam has developed a status in the world of creative cuisine with its big range of top restaurants in Dar es Salaam 2020, tasty foods, and talented chefs. The dynamic city boasts a remarkable culinary scene to offer both visitors and locals with most of the top restaurants with easy reach of each another. Featuring high standard top 10 best restaurants in Dar es Salaam and little eateries, visitors looking for a standard meal during their holiday in Dar will be spoilt for choice here.

With the big range of best restaurants in Dar es Salaam, here is our list of advises for the top 10 best restaurants in Dar es Salaam with a view.
1) Jahazi Restaurant
Jahazi means "fishing dhow" in Swahili and its inspires the style and decoration of the restaurant, featuring the Arabic influence, which combines with its new character. The best restaurants Dar es Salaam is placed at Serena Hotels and it delivers an unswervingly high standard of food, featuring a la carte menu with tasty seafood delicacies. The seafood served at Jahazi is famous for its freshness and prepared with local produce.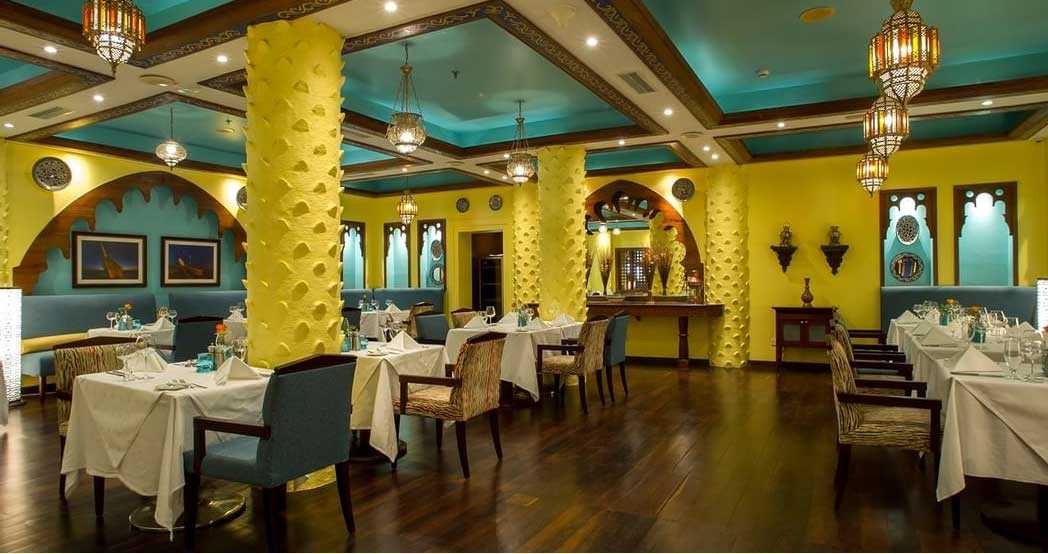 2) Akemi Revolving Restaurant
Get a quick eye view as you eat at Akemi Revolving Restaurant in one of the tallest building in the city. The best restaurants in Dar es Salaam 2020 has a big menu ranging from Sunday brunch, to a lunch buffet, to a nightclub with a completely stocked bar. Expect to find a menu featuring mouthwatering items like Tandoori Chicken, Prawn Tom Yum Soup, Beef Carpaccio and Smoked Salmon Linguine. As night falls, the best outdoor restaurants in Dar es Salaam changes into a trendy nightclub with neon lights, new white furnishings, and amazing drink orders that can be served on fire. Bear in mind, Dar es Salaam is rightly be the ocean so the restaurant will overlooks both the sea and the skyline.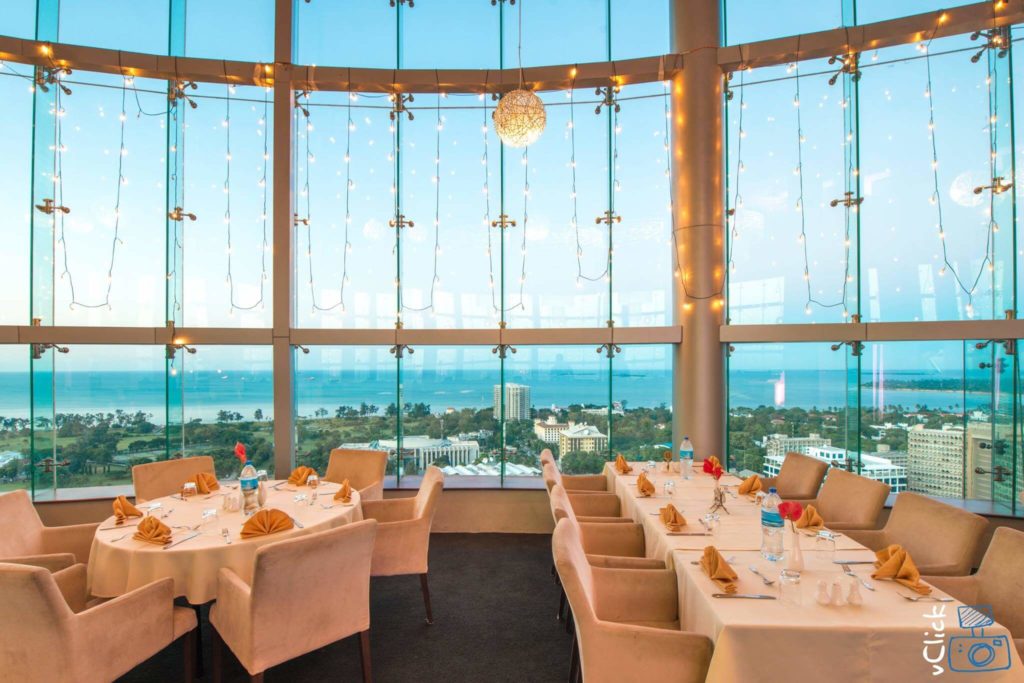 3) Serengeti Restaurant
Stop over lunch, breakfast, or dinner at Serengeti and enjoy sumptuous meals in a calm setting. Experience the theme nights such as Seafood night on Wednesday, Barbeques on Fridays and lots of others. There is a big range of cuisine ranging from seafood to Asian to Indian to Italian, and back to Tanzanian. The best restaurants in Dar es Salaam has an inviting ambiance with a charming decoration that will make you feel right at home.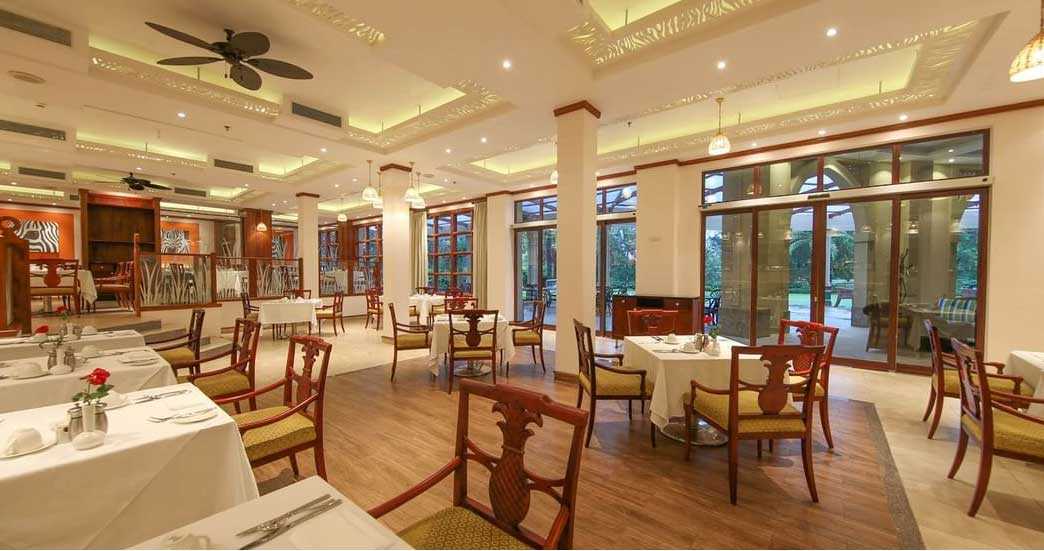 4) The Two O Six
Another remarkable place to get your Mediterranean fix is at The Two O Six, where visitors are delighted at the fine cuts of steaks, savory salads, tasty burgers, wood-fired pizzas and grilled prawns. The best restaurants in Dar es Salaam operates a wine bar too, so expect a big menu of bottles where you can order Pinot Grigio, Rose and Chardonnay. The Two O Clock takes pride in its wonderful environment with stone walls, white tablecloths, and rows of wine on display. If you are looking for a night out with a group, this is the best location to crack open a bottle and share taps like Salmon Tartar, Stuffed Chicken Fingers, and Calamari.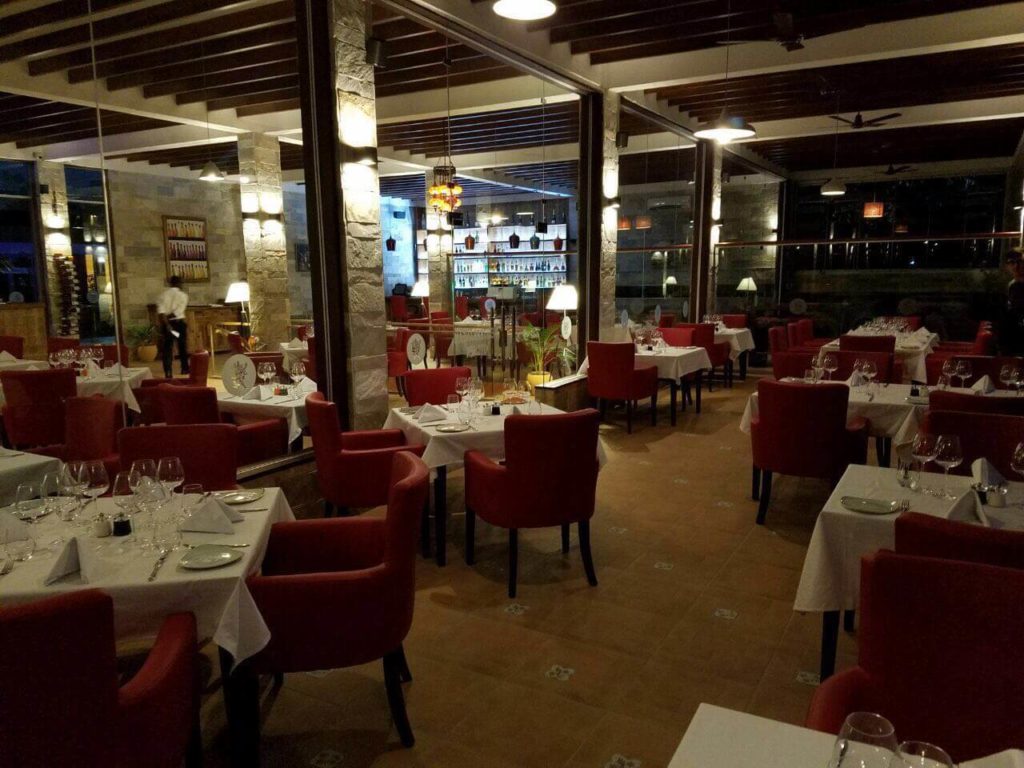 5) Addis in Dar
Addis in Dar is Tanzania longest-running and top famous Ethiopian restaurant. Here, you can flavor one of the world's most special cuisines served in a traditional, intriguing and soothing environment. It begins with ceremonial hand-washing as you sit on carved Ethiopian design tables and chairs and later enjoy the meal from big shared plates brought to your woven Mesob.
Many vegan and vegetarian choices are accessible with flavorful and robust dishes. And the top part-their food is gluten-free. The location also serves home-roasted Ethiopian coffee, which can be enjoyed as part of a traditional ceremony or as single serving. In simple words, a must-try place.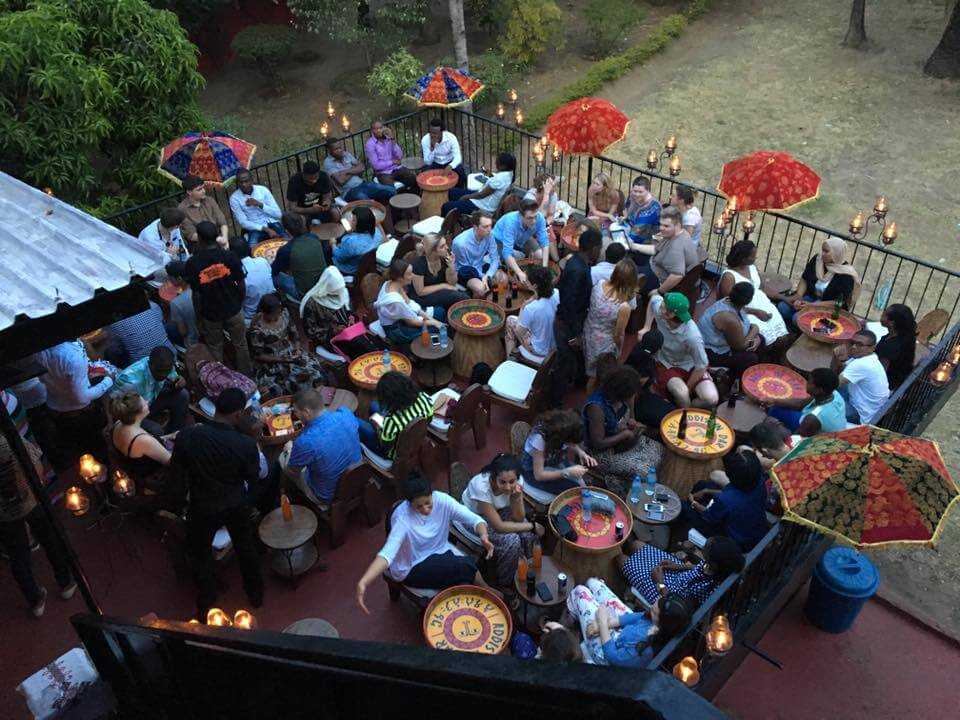 6) Veranda Tapas Bar and Restaurant
The only tapas restaurant in the country this location provides multi-ethnic fusion menu with many vegetarian-vegan choices. There are 2 kitchens where they prepare the food according to the different needs of its customers. The present menu provides over fifty little plates that are rightly designed for sharing and inspired from different cuisines as Asian, continental, Latin-American and Mediterranean.
On offer are Mexican cuisines as veg quesadilla, veg taco shells, and clearly marked vegetarian dishes as dim sums, vegetables cigars, falafels, chili cheese crepes, etc. along with cocktails, varied sides, and refreshing drinks. Try veg rolls with mango rice here. One of the top restaurants in Dar es Salaam in our point of view.

7) High Spirit Restaurant
High Spirit is a lounge bar and restaurant in the heart of the city centre in Dar es Salaam. Marvel at the wonderful city and sea views and the endless ceiling of sky and stars at High Spirit Tanzania, the highest rooftop with a selection of 3 bars and a restaurant. Covering the full roof of the IT plaza, this eleven and twelve floor open-air lounge makes an environment of stylish relaxation high above the bustling streets of Dar. High Spirit is welcoming visitors year round including the popular monsoon seasons.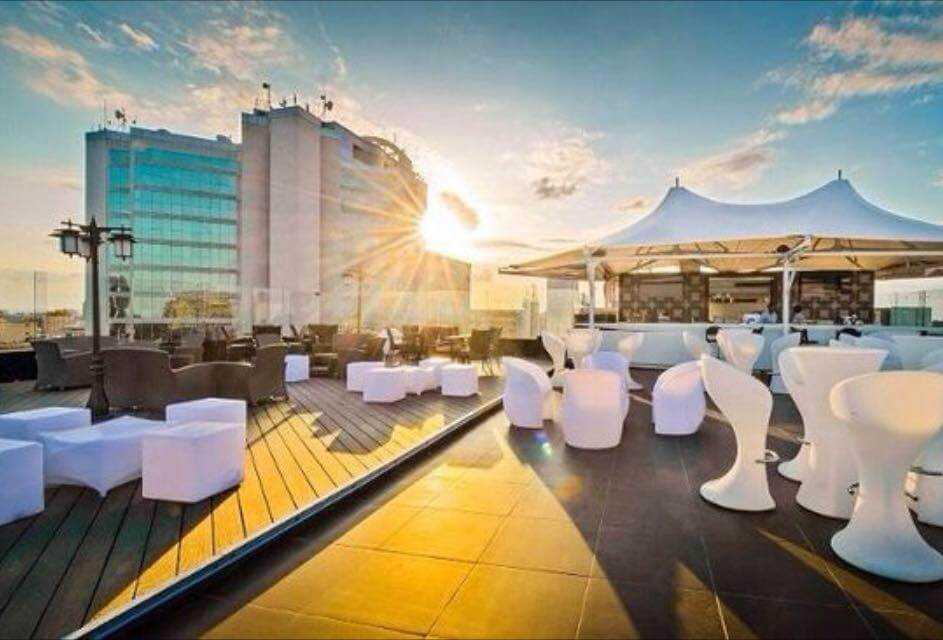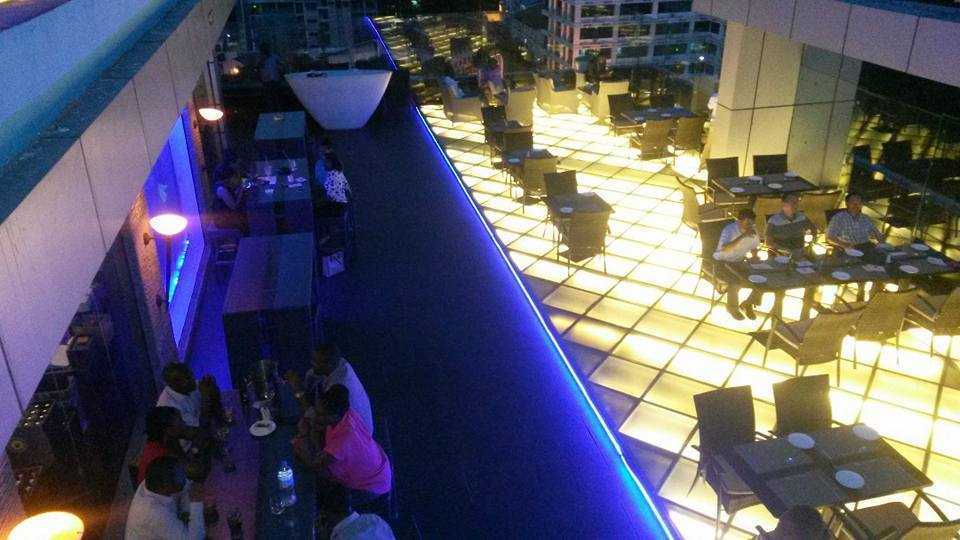 Waterfront Best Restaurants In Dar es Salaam
8) The Waterfront
Dar es Salaam most famous seafront restaurant provides amazing sunsets over the Indian ocean. The menu contains grilled meats, fresh seafood, and a range of pizza from the wood-fired oven. The name says it all. Here you enjoy a stunning sunset over the Indian Ocean. The menu is heavily centered around seafood & fresh fish complimented by a big selection of pizzas from the wood-fired oven. This highly frequented restaurant is very famous with tourists and locals.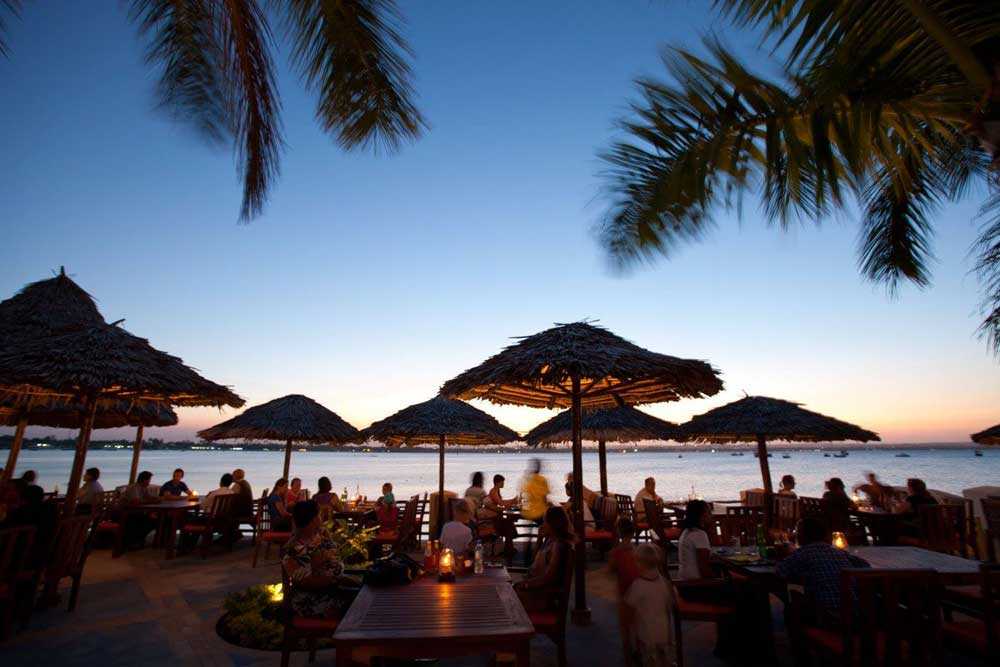 9) Cape Town Fish Market
Make your seafood dream change into a reality by paying a visit to Cape Town Fish Market. This best restaurants Dar es Salaam has it all from an amazingly big seafood menu, to a waterfront view of the Indian Ocean, to a remarkable open-air dining deck, to live music and mixed drinks. The menu is so big that you come every day for a month, ordering something different and still not have bad everything. Further, seafood dishes, guess to find meat dishes as well as vegetarian fare to accommodate every person. Keep room for dessert, you will want to try out the Lime & Rosewater cheesecake.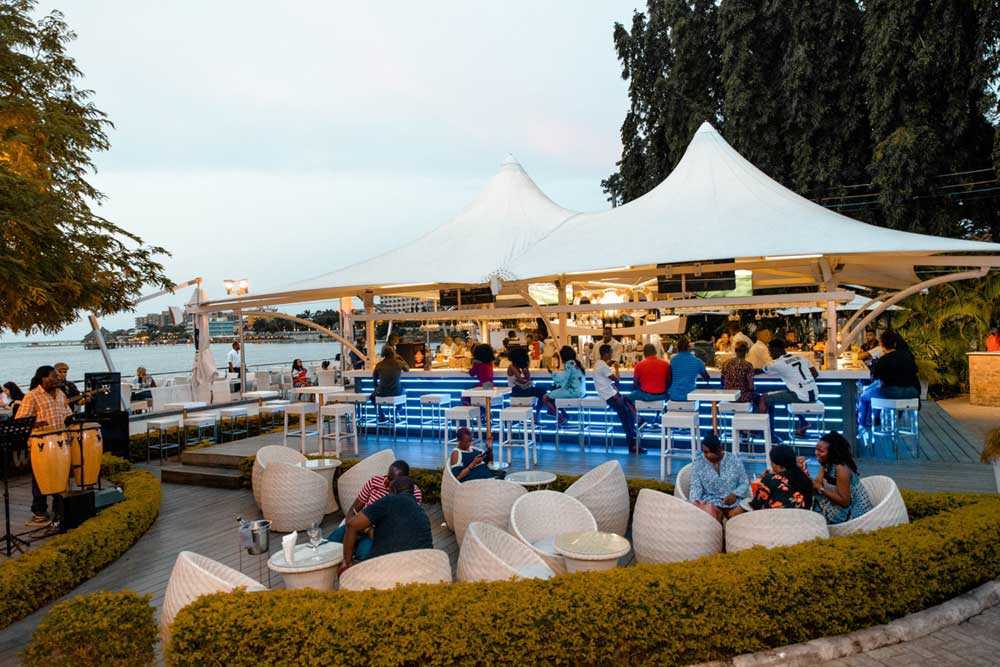 10) Mediterraneo
Mediterraneo is a hotel that has its own best restaurants Dar es Salaam of the same name just a few miles from the city's center. Visitors will go out of the way to dine at this establishment for its bohemian and exotic setting. Not only does the restaurant serve Mediterranean food, there is also a real Swahili Zanzibarian food. Items on the menu range from homemade Italian pastas, pizza made from wood ovens, seafood and much more. Make plans to linger around for awhile after your meal and take it to the bar where you can have taste cocktail made for you on the spot or a glass of South African wine.
Best Restaurants In Dar es Salaam Dining Experiences
What are you waiting for? It is time to treat your flavor buds to the best flavours of Dar es Salaam!
We would love to hear from you. If you have anything to include to our list or would love to tell us about your experience give us a shout!
Discover more bars, fun activities, things to do and best restaurants in Dar es Salaam, Tanzania.