Top 10 Best Restaurants in Lagos, Nigeria
The food scene in Lagos changes swiftly that it is difficult to catch up with. One second the new restaurant is Dominos Pizza, before you wink your eyes, the next famous place is Yellow Chilli. This has made the dining scene more fresh and amazing, earning the city a status for having some of the best restaurants Lagos, Nigeria. What is the secret? A lavish sense of hospitality that is unrivalled anywhere else in the country. Lagos Mainland restaurants with a big range of tasty meals, flavorful nibbles with amazing hospitality and immaculate staff. Here are the top 10 best restaurants in Lagos, Nigeria:

Here we highlight the top 10 best restaurants in Lagos, Nigeria:

1) Villa Medici
Celebrating Lagos Western culinary influences is Villa Medici. This best restaurants in Lagos, Nigeria 2020 has been developing its status and reputation in Lagos for the last fifteen years and, as an outcome, has become a favorite among locals. The menu has a French influence with frogs legs and les hors d'oeurve . These continent dishes are rightly accompanied by an extensive drinks menu of cocktails and wines. There are also al fresco and private dining choices for a memorable Lagos dining experience.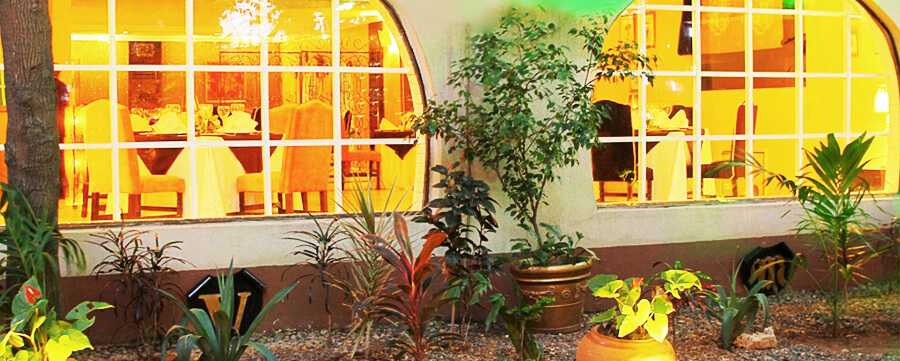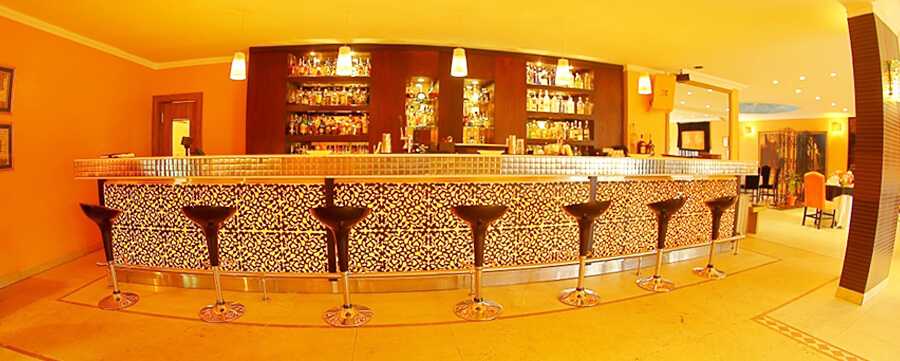 2) Terra Kulture
Lagos premier arts, food centre and education, Terra Kulture has been a top promoter of Nigerian culture since 2004. The food court at Terra Kulture observes the very best of Nigerian cuisine, providing an adequate choice of domestically grown and cultural gastronomic delights, such as catfish, ofada rice, and plantain or boiled yam. Not only is the food quintessentially Nigerian, but so is the food court decoration of hand-crafted wooden furniture, and even the waiters uniforms. When guests have finished dining, they can view the Rich Nigerian art on display in the attractive gallery space by traveling across the bridge placed in the restaurant.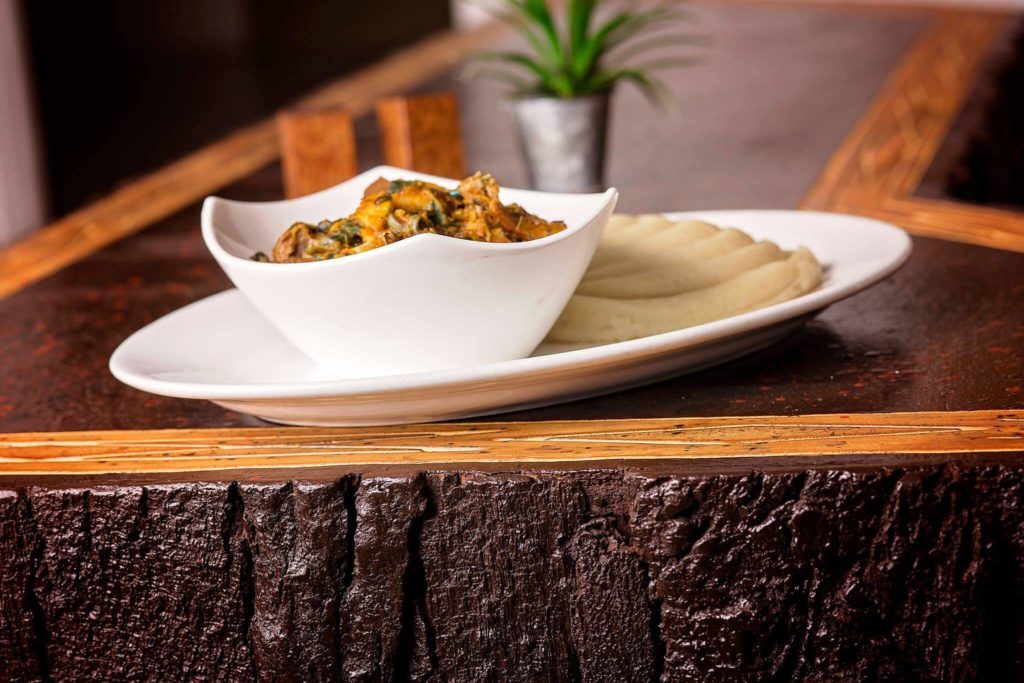 3) De Chills Hind
De Chills Hind is a best restaurants Lagos, Nigeria, night club and bar rolled into one. The restaurant services all types of dishes from African to Continental cuisine. Placed in Surulere, it is famous for its standard ingredients and tasty foods; the foods are delicious, you should try their Chicken and Beef Rossini which are accessible at cost-friendly prices. Sometimes, there is excellent chance of getting a table in the afternoon for lunch than dinner because it is forever crowded at night. The night scene is amazing and fun, as DeChills Hind is a location to hang out with friends at night.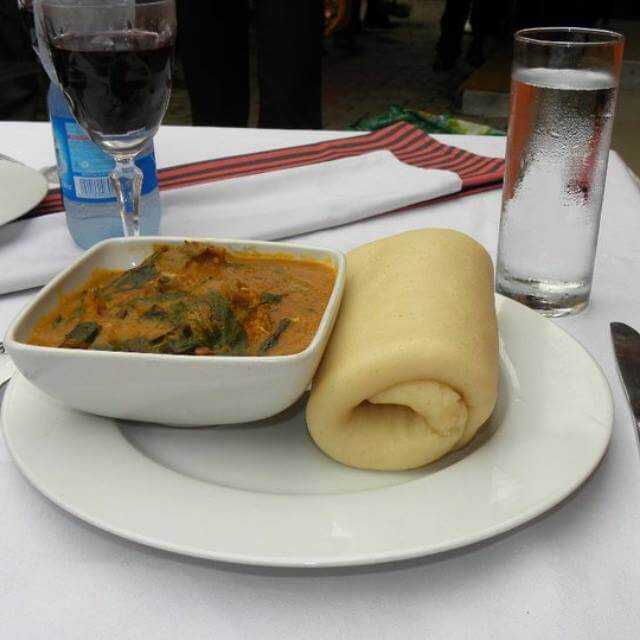 4) EKO Sky Lounge and Restaurant
A remarkable ay to take a break from the active streets of Lagos is the Sky Restaurant and Lounge at Eko Hotel, the highest best restaurants in Lagos, Nigeria with a view. With unbeatable views of the city and the Atlantic Ocean, the Sky Lounge and Restaurant takes diners on a round-the-world trip, with Asian, Nigerian, North American and European food accessible. The cuisine is complemented by a delicious wine and variety of cocktails. This, gathered with the restaurants calm atmosphere, means the Sky Lounge and Restaurant should be at the top of any visitors list.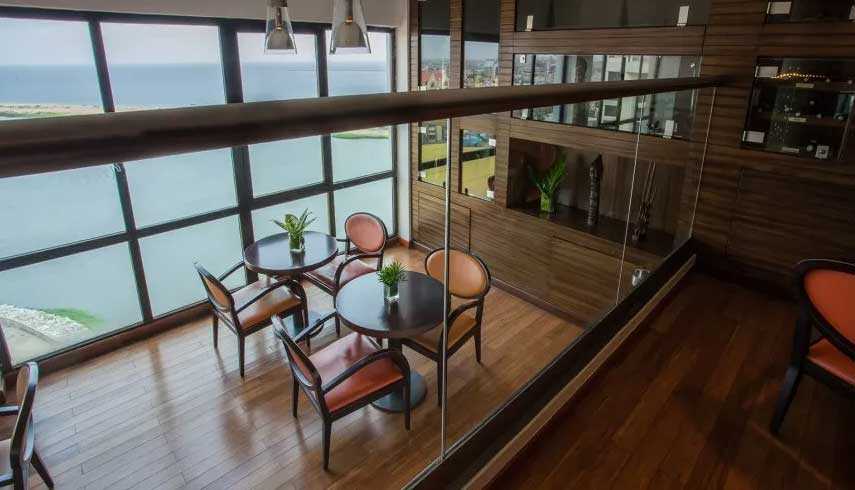 5) Rhapsody
Dining at Rhapsody is an event because of its wonderful setting, relax atmosphere, classic interior, and fully prepared foods. The restaurant offers a la carte ranges and you can unleash your appetite with a special feast with appetizers and salads. You should try their signature dish – grilled deboned chickens thighs, chicken Espetada with spicy chili sauce and spicy jalapenos topped with garlic butter. This best restaurants in Lagos, Nigeria will fulfill your appetite with their tasty meals.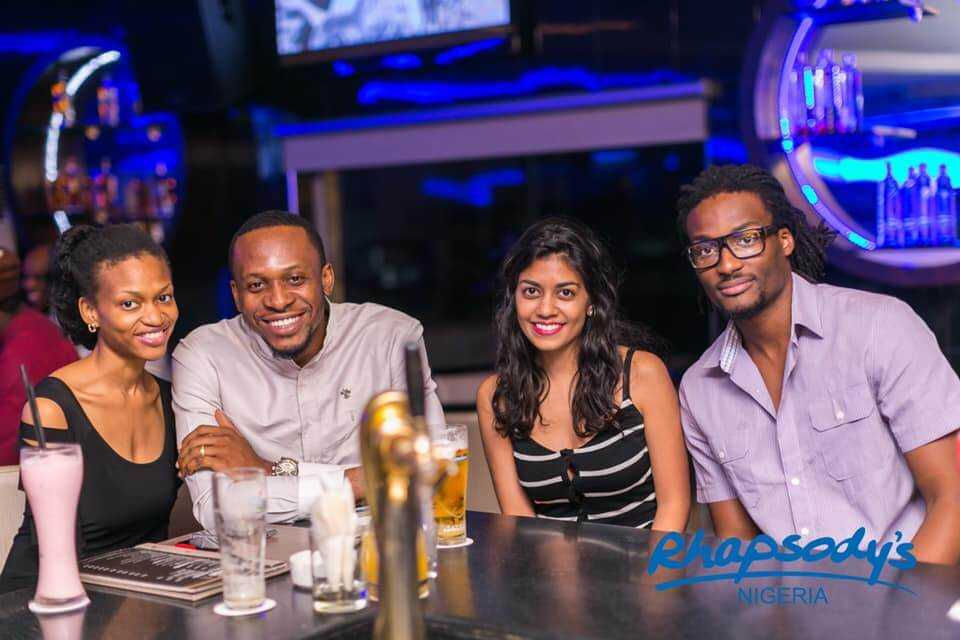 6) Domino Pizza
Domino pizza serves tasty pizza in Ikeja. The best restaurants in Lagos, Nigeria 2020 provides a board dine-in menu as well as take-away menu, you can simply order for pizza and have it delivered in your house. Their menu is one of the best dining deals you can ever find around Lagos mainland, featuring a big range of pizza with flavourable sauce. You can also order for the Chicken wings, Garlic Bread sticks, and spicy chicken kickers. The best restaurants Lagos, Nigeria is forever bubbling because people cannot do without their Dominos pizza.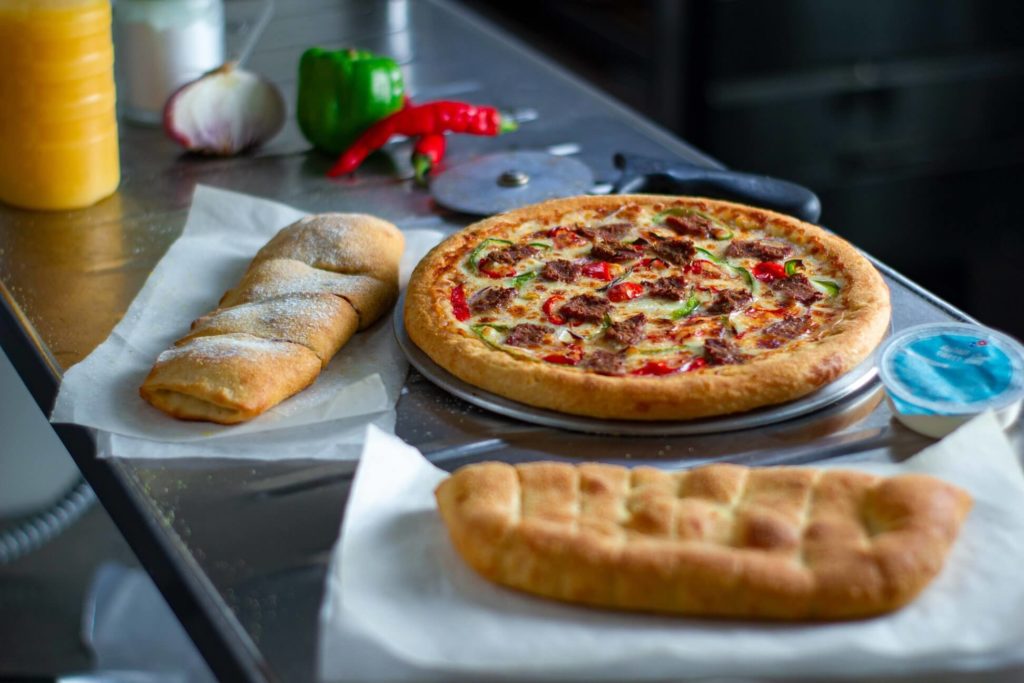 7) Bottles Restaurant
For a flavor of Mexico in Lagos, Bottles restaurant tops every list. Renowned for their frozen and fajitas margaritas, Bottles restaurant also brings the dynamic and homely environment of Mexico to Lagos. The best restaurants in Lagos, Nigeria got its name from the various bottles decorating the premises, which were combined from the delta, having been thrown in by traders and sailors through the centuries. Combine with live music and the restaurant colorful interior design, Bottles restaurant gets its aim of a Mexican home away from home.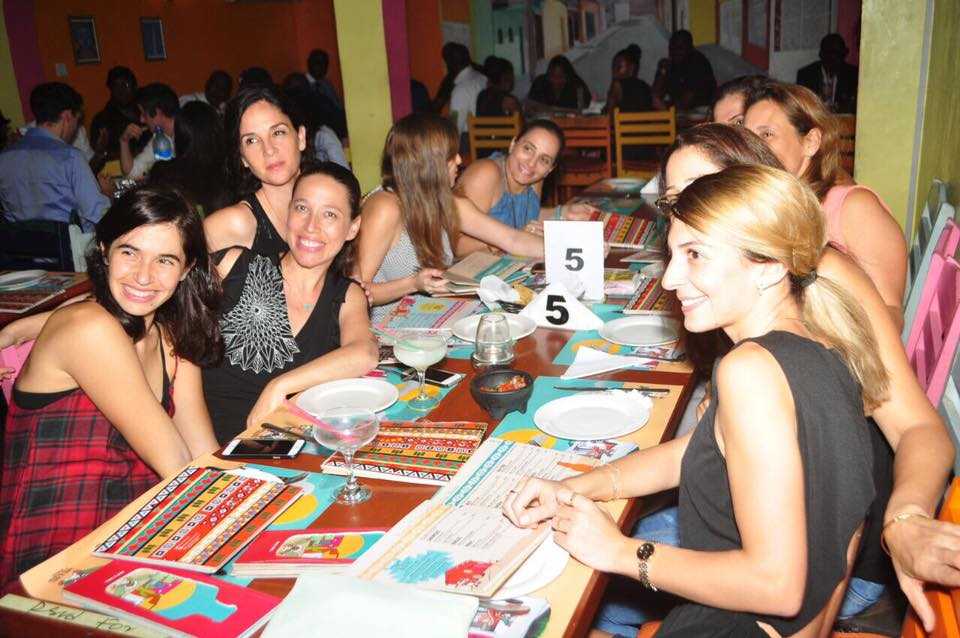 8) Rodizzio
Rodizzio is not only a best restaurants in Lagos, Nigeria 2020, but it also promotes itself as a cafe, bar and event centre. Inspired by the cuisines and cultures of Europe, Brazil, and Nigeria, Rodizzio provides a big range of barbecued meats and grilled seafood, flavored in the domestic Naija style. Rodizzio also pridies itself on its extensive cocktail menu, with a drink to match any mood. While visitors dig into their food, they can also enjoy live music and comedy. The best restaurants Lagos, Nigeria states it has a few house rules, one of which is that knives and forks are optional.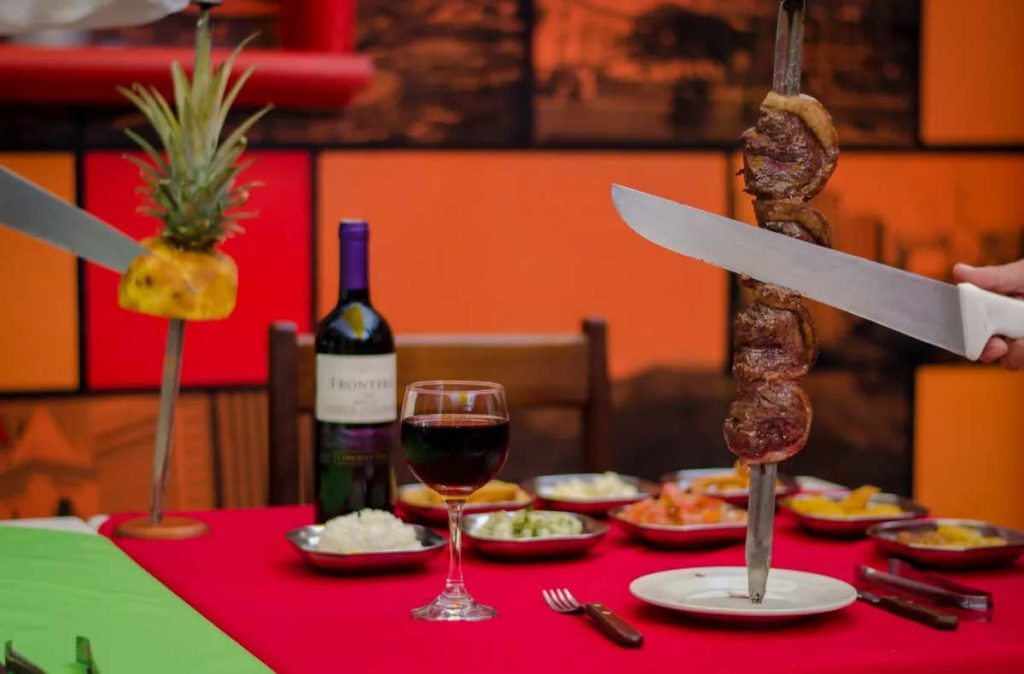 9) Madam Tique's
If you are keen on photography in Lagos, Nigeria, updates on its extremely dramatic political scene, or just everyday Lagos banter, then you should spend some time at Madam Tiques a family-owned restaurant on the Lagos mainland that doubles as a center for young photographers under the tutelage of ace photographer Uche James Iroha. Do not forget to ask for a bowl of fish pepper soup (fresh fish cooked with onion, peppers, scent leaves and local spices, with utazi leaves dish up with the broth) to wake up your palate, followed by a tasty platter of jollof, coleslaw, fried rice, and well-barbecued chicken.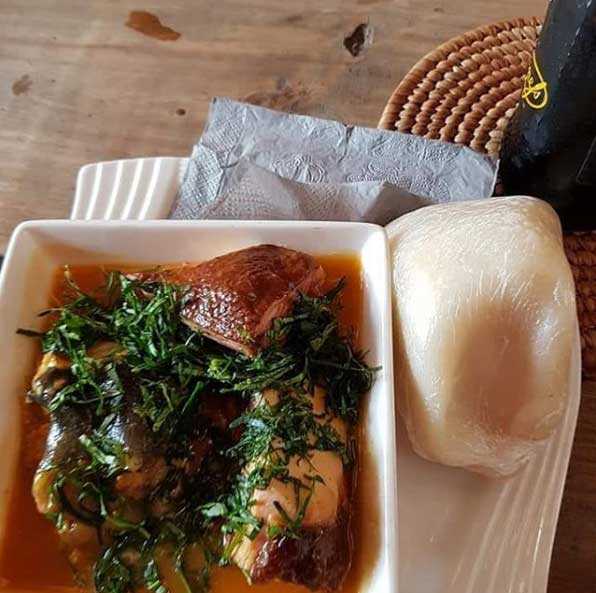 10) Bukka Hut
Street-food vendors in Lagos, Nigeria, with their makeshift kitchenettes under big umbrellas, are referred to as bukas, Bukka hut, although not a street-food vendor, serves Nigerian meals that its proprietors swear are prepared the same as street-food bukas, and so have the signature tastes that make them so unique. Try the ofada rice at Bukka hut, a domestically grown rice which, because it is not fully processed, is slightly brown when cooked. The rice is served with an accompanying sauce known as ofada sauce, which is prepared using assorted meat, fermented locust bens, palm oil, smoked fish, scotch bonnet peppers and bell peppers.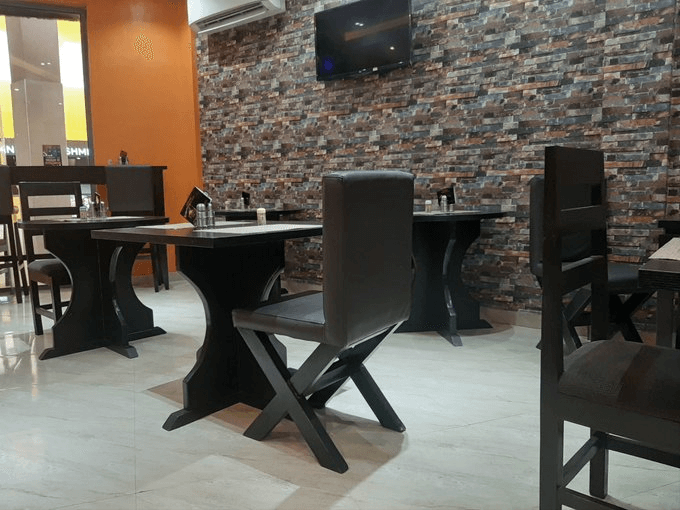 Final words best restaurants in Lagos, Nigeria
An internationally recognized technology hub and the entertainment center of West Africa, Lagos has a boundless, artistic energy wired into the fabric of the city. The largest names in Afrobeat are, more oftan than not, adopted or native lagosians, the food scene here pulsates with equal force. First-time visitors encounters a barrage of sounds, sights, street food, and restaurant choices representing the foods of immigrant populations from across West Africa, much of its lush with oil and spice. Rice dishes anchor Nigerian cooking: specialties like jollof, domestically grown ofada rice with a stew of palm oil and peppers, and white rice with a tomatoey sauce.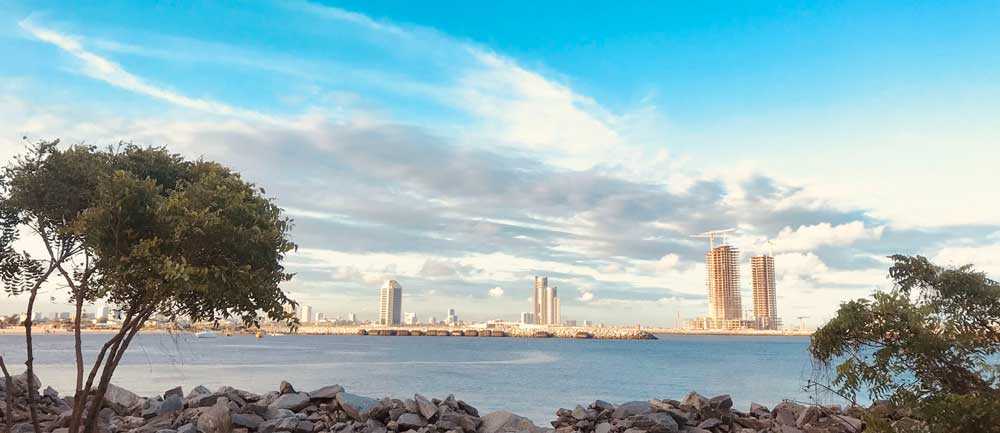 Discover more activities, things to do and best restaurants in Lagos, Nigeria.