Looking for the best Johannesburg bars? We have got you covered?
Johannesburg, South Africa is a dynamic and fun location for night out, with rooftop bars in Johannesburg, hip hangouts and lots of sundowner spots. The best bars in Johannesburg as special and diverse as the city itself. Whether you are gin fanatic or just drink craft beer, you will find a watering hole here.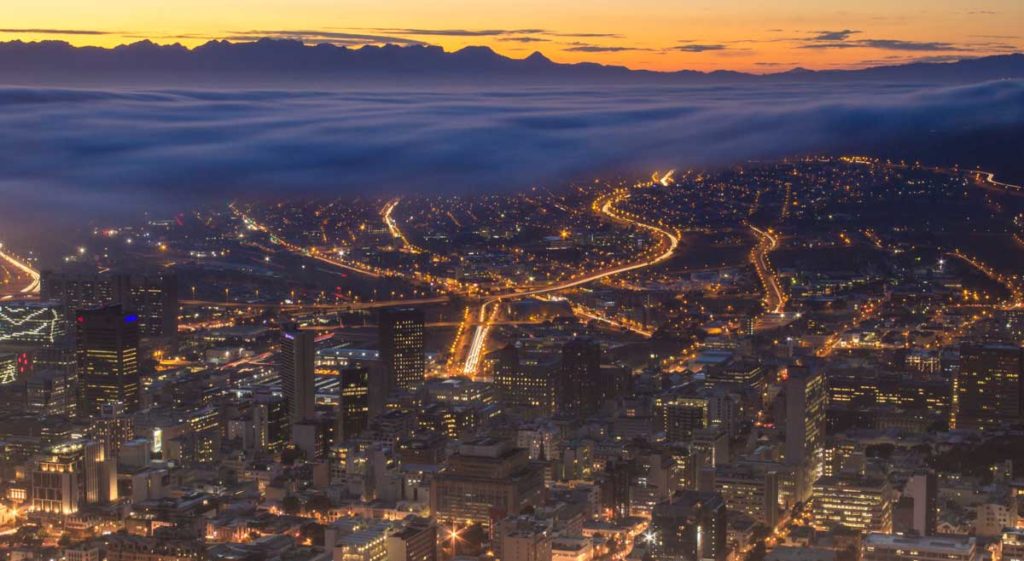 Here is the list of best bars in Johannesburg:
1) San Deck
Experience an African sunset in the deluxe setting of the San Deck at the Sandton Sun hotel and gin bars Johannesburg. Famous for epic selfies and its cosy seating close to the 3 big firepits, this place also has some great eats and drinks. Light meals served contain hotdogs, sandwiches, gourmet bunny chows and seasonal soups. Enjoy it all on lounge seating while bopping to dynamic music or DJs tunes on the weekends on jazz bars Johannesburg.
2) Mad Giant
Think an urban setting, local brewery and a street food. This brewery and bar, in Ferreiradorp, serves a selection of craft beers and just about other alcoholic beverage you can believe off. The Mad Giant beer garden also dish up tasty bar food and the place is house to the Urbanologi restaurant, so if the afternoon changes into evening, pop over the dinner.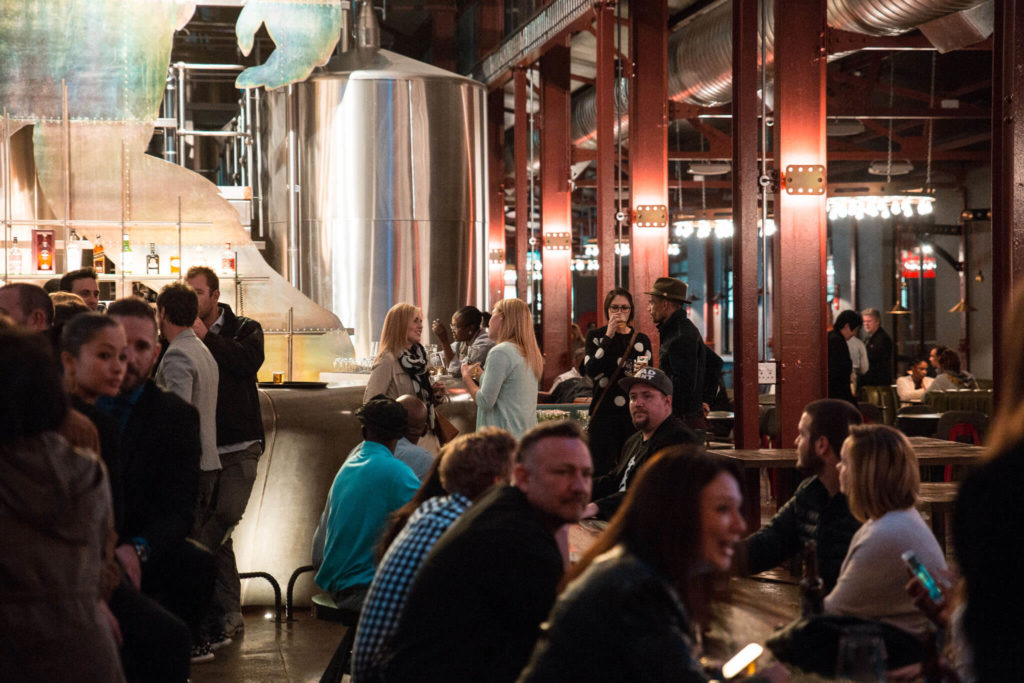 3) The Island bar
If you are looking for a wonderful time out, the Southern Sun Hyde Parks rooftop bars Johannesburg provides the best solution. With a complete menu, including sandwiches and breakfasts, you will be sure to have a delicious eats at the poolside while looking out over the city. Also sip something tasty from the wonderful cocktail menu. Try one of their signature cocktails, like the basil spritz and elderflower or go for their jugs, like the Kraken Mai Tai. Wines contain exclusives ones from Nedbank Cape and Nederburg winemakers Guild auctions. All in all, this is definitely a remarkable way to signal the end of a long week.
4) The Q-club
If you are fond of whisky or gin, this is the location for you. Surrounded by mosaics, murals, and the city skyline, here you can sip on pick fine whiskies, cognacs and gins sourced from independent distilleries. If you get peckish, order up from the 9 Barrels downstairs, which provides taps, tasting menu, charcuterie and a little selection of mains. This is the location to be seen in best bars in Johannesburg.
5) Living Room
Set in Maboneng, Living Room for the chill kids, the woke kids, the eco-warriors, hipsters and every person in between who wants to experience the real Johannesburg. At this vibey place, urban revitalisation and eco-consciousness is gathered with charming botany, an easy yet wonderful menu and, definitely, great drinks. Sip on their signature cocktail with one of their tapas or platters, with choices like carnivore meat platter (featuring Parma ham, Salami, ciabatta bread and spiced olives) or the chip cone – French fries is served in a cone with a sauce of your preference.
6) Stanley Beer Yard
This beer bar, placed at the eclectic 44 Stanley, is one of the most famous best bars in Johannesburg – thanks to its friendly and relaxed atmosphere. The bar boats a big range of craft and domestic beers, wines and more. The bar also often hosts music events, from Vinyl evenings on Fridays and Thursdays and live music on Saturdays.
7) The Wolf Pack
If gourmets bungers and craft beers are your thing (at least four craft beers on top and more besides), then this vibey place on the fourth venue, Parkhurst is your type of place for Johannesburg bars. Not only do the burgers taste best, but they look best too. And if you do want the burger, then the sweet potato chips with tempura or hummus baby narrow sticks will simply hit the spot.
8) The Nine Barrels
Placed in the dynamic area of Maboneng. The Nine Barrels is the best place to experience Johannesburg bars special life. The establishment explains itself as "an area for the curious". This motto is reflected in the journey to reach its rooftop bars Johannesburg, needing guests to walk up a flight of stairs and via the buildings art gallery packed with pieces by local artists on show. Once you reach the rooftop, the amazing views of Johannesburg are rightly accompanied by one of the extensive whisky, wine, and bubbly lists in the capital city. Best of all? Their drinks are dish up by the glass, so you get to enjoy the range of their menu with no limitations.
9) Circle Bar
Possibly Johannesburg's most chic hangout, the Circle Bar at the Swanky Rosebank Hotel will definitely keep you in the style to which you are accustomed. Perfect for sundowners, a night of abandon or pre-dinner libation, you will feel in your element amid the plush leather seats, moody lighting and colour changing pods. The cocktails are flawless, the staff expert and the ambience so best that they should supply bottles for you to take some away with you. Johannesburg bars draws a mixed crowd from trendy young things experts to older holidaymakers. Quite rightly the pride of the Rosebank Hotel, the Circle Bar is a must for any amazing get-together.
10) Six Cocktail Bar
Six is a pretty gem of cocktail lounge in Melville. It is a wonderful, mellow area with art on the walls and some sixty different drinks on the menu. The bar attracts a diverse, mixed crowd of locals and students from the close by universities, attracted by the laid-back vibe and well made, creative drinks. The gin bars Johannesburg is extremely much in keeping with this areas evolution from a bland suburb into an exciting, cosmpolitan neighborhood full of perfect places to drink and eat. Classic tracks play in the background and you could simply spend an evening here, just drinking and discussing and chilling out.
11) Lacuna Bar
Lacuna Bar is house to a glided and refined list of cigars, cocktails and wine. Whether your business at the grand Maslow Hotel is business or just pleasure, the Lacuna bar will dutifully act as a polite host. Lacuna Bar is placed on the ground floor and as an outcome has a remarkable view of the hotel gardens resplendent with water specs and greenery. The bar is sleek and modern with boutique light fixtures and marble-style tiling setting the tone. Lacuna experts in providing taste of best life to customers and does so with a line of specialty cocktail created by the staff bartenders best bars in Johannesburg.

12) The Wine Bar
Placed on the historic and world-popular Vilakazi Street in Soweto, the Wine Bar is stepped in South Africa's history. Because of this, it attracts big crowds of all ages and backgrounds. The Wine Bar aims to provide a special experience to both locals and tourists alike and does so through its special Africa fusion menu with Johannesburg holiday packages. Their wine collar is also South African; though they do stock a few global brands, they serve mostly domestic wines including the famous South African Methode Cap Classique. This place also has a private fun area complete with complete catering which makes it the best location for huge celebrations.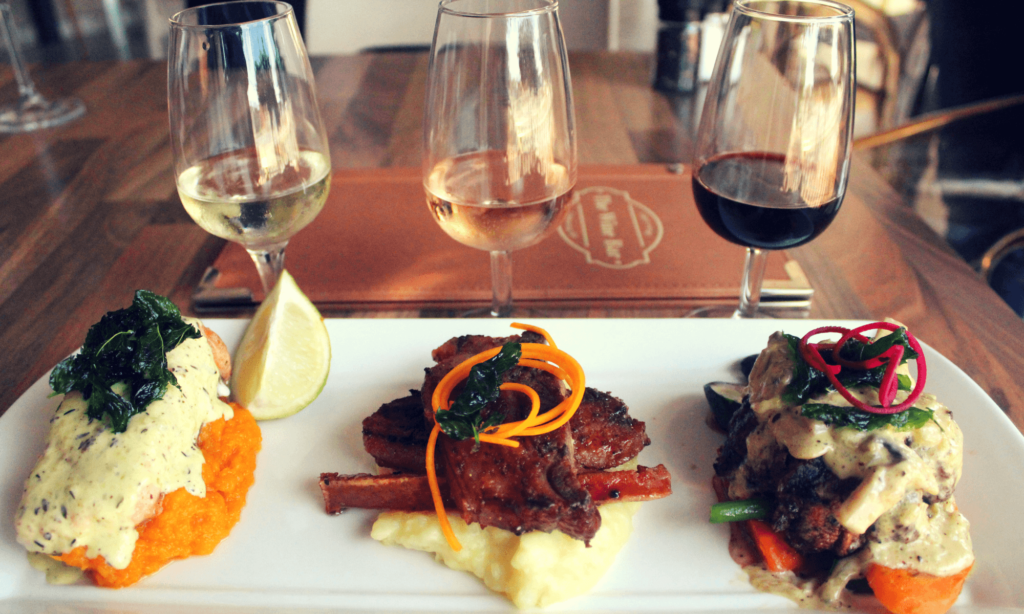 13) The Landmark Cocktail Bar
The interior of the landmark is encouraged by classic landmark from around Johannesburg bars, which may go some way to highlighting just how much creators and staff of this bar love their home city. And despite many of us not enjoying a part in the shared heritage, the Landmark is a cozy and welcoming Johannesburg rooftop bar that will greet you with open arms regardless. Decoration is polished and sleek but not stuffy. The curved tiled bar is the best location to pull up a stool and sip a few drinks, while the communal, long-style central table is the only location to sit if you want to make some new friends. So why are you wasting your time book your flights to Johannesburg now.
14) Jo Anna Melt Bar
Jo Anna Melt Bar in Melville has a genuine feel to it as it is a Johannesburg bar where you can simply sit down and have a drink while listing to a wonderful music. The long parquet bar in the center of the area eventually attracts all the patrons to it and ultimately friends and strangers all end up sitting combine. Also, every food item on the menu has melted cheese on it, what more could you ask for?
15) Moyo
Charming African restaurant-bar in the flashy new Canary Wharf-style Arch Melrose development. It is a beautiful interior, with a balcony restaurant overlooking a Johannesburg bar with high tables and stools, and a winding curved stairwell down to different basement levels. Water pours down the walls of one of the rooms and colorful cushions and hookah pipes make you feel you are in souk. A dynamic racial mix of hip new South African make up the clientele, taking cocktails in the bars Johannesburg or at table outside before heading within to dine.
Discover more things to do, fun activities and best bars in Johannesburg.