20 Best Things to Do in Jeddah, Saudi Arabia
Jeddah is the key commercial hub in Saudi Arabia and is the second biggest city after Riyadh, which is the capital city. It is placed by the Red Sea, and the presence of the port (which is the biggest along the Red Sea) has changed Jeddah into a vital trading hub for the area.
Below are lists of best picks and things to do in Jeddah so book your cheap flights to Jeddah now.
Here we highlight some of the top things to do in Jeddah:
1) Jeddah Tower
Jeddah Tower, previously called as Kingdom Tower was initially planned to be a mile high tower but has now reduced in height due to place geological problems. Work started in April 2013 and guessed to be done in 2020. Built along the Red Sea in the northern part of Jeddah, it will be the best things to do in Jeddah.
This mixed-use development contains of a luxury hotel, office area, serviced residences, luxury apartments and the highest observatory in the planet. At that height and the present pollution level in Jeddah, it will be miracle if any person can get a view from that height.
Photo: Courtesy Of Bing Dizon / Flickr
2) Souk Al- Alawi
Despite the modernization of Jeddah, it still has old trading places and social specs that are usually held around mosques and souls. Outside the Al-Balad area, these souks can be seen in several locations. The top known and famous are Souk Gabel, Souk Al Nada, and Soul Al Alawi.
Souk Al Alawi is placed in the eastern part of Jeddah. It is the biggest and traditional of all the souks in the country. It contains a best set of old buildings and markets stalls as well as new buildings.
3) Naseef House
This building once belonged to one of Jeddah strong, trading family. It is now a cultural center and museum. It houses several treasures from Jeddah past adding a seven-hundred year old flag mast and a 15th century canon. One special spec of the building is a wide ramp to permit camel-mounted messengers to go all the way up to the top floor to deliver food supplies and messages.
Photo: Courtesy Of Sammy Six / Flickr
4) Kashkeyya Market
Khaskeyya Market is placed in the center of Old Jeddah and best things to do in Jeddah. Visitors literally turn a corner and find themselves in the center of this dynamic market. Many shoppers of several different nationalities will throng these little streets either to purchase or eat at the several shops selling foods from several nations.
5) Jeddah Corniche
Take a stroll along the Red Sea at Jeddah Corniche, a developed coastal place stretching for some thirty km. Go for an energizing jog or bike ride on the seaside stretch, or relax on one of the benches and enjoy the wonderful environment. A range of eateries, cafes, and picnic places cater to locals and visitors in this place, while the corniche remains a very famous location to barbecue or take a sunset stroll.
Photo: Courtesy Of Basheer Olakara / Flickr
6) King Fahd's Foundation
Visible across Jeddah, the fountain was finished in 1985, donated to the city by King Fahd. The wonderful landmark is visible from many vantage points, but remains most amazing when viewed from the shoreline. Go to the water's edge and view the sheer force of the single fountain jet, lip up as the sun goes down for that sweet moment.
7) Al-Balad
This historic heart of Jeddah, Al-Balad is a World Heritage place and attractive maze of seventh century architecture. Formerly the heart of the city, the area contains historic merchant houses, lively pizzas, ornate mosques, and winding lanes. Find yourself a domestically made bargain at one of the souks before stopping at a cozy eatery for some gems of traditional cuisine. To immerse yourself completely in the region's history, rent a local guide and this is the best things to do in Jeddah.
Photo: Courtesy Of Abrar Mohammed / Flickr
8) Al-Shallal Theme park
Thrill-seekers and those with aggressive spirits will find themselves Al-Shallal theme park. Gaming activities are accessible for adults and children, with a range of remarkable prizes to pick from. Get your heart racing with a thrilling roller coaster ride, feel energised playing action games, then wind down with a meal at one of the many restaurants or chill at the inside ice-skating rink.
9) Mall of Arabia
National and expats of Saudi Arabia claim that this is the second-best shopping center in country. There are 3 levels of brands to pick from, cafes, restaurants, and a range of activities to keep kid entertained and best things to do in Jeddah. Grab a quick, affordable bite to eat from Al-Baik, a fast-food chain that stood the test of time and customer loyalty of Saudi locals.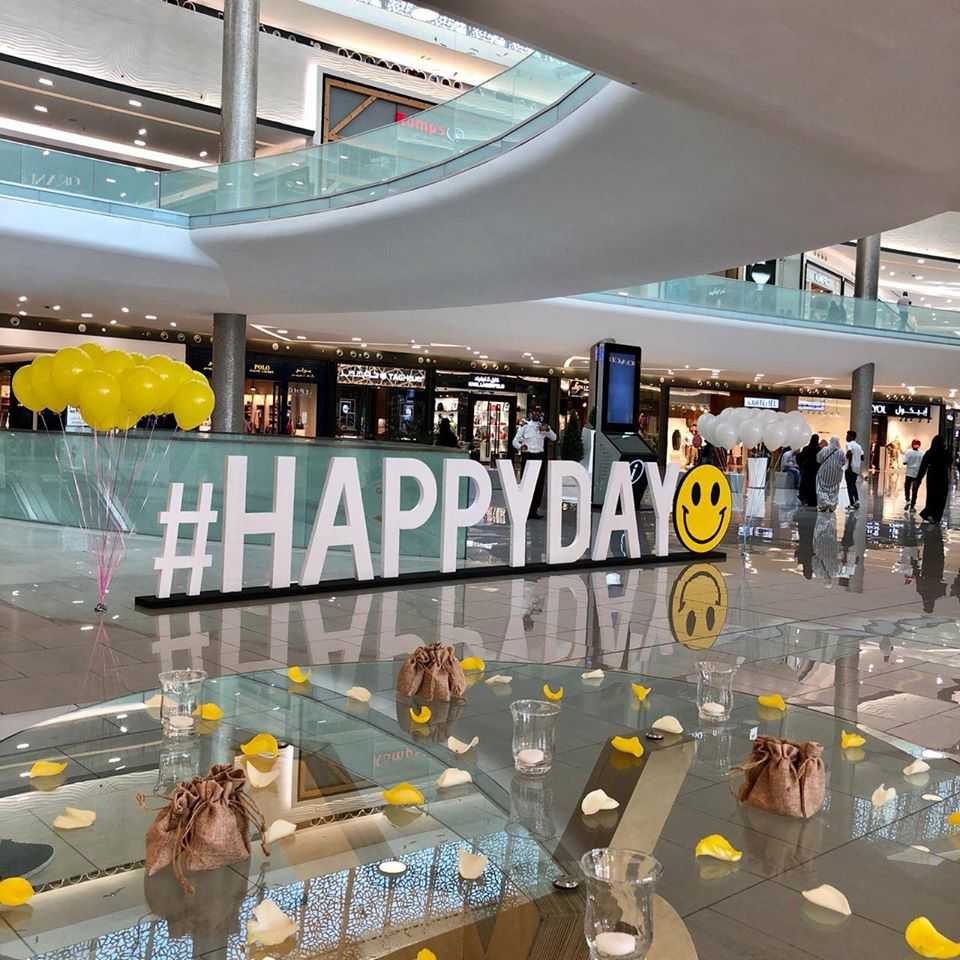 10) Jeddah Waterfront Park
Rebranded as Jeddah Waterfront after a big redevelopment in 2017, Jeddah big corniche now spans a 4.5 kilometer stretch coastline on the Red Sea and covers a full area of seventy-three hectares.
The colossal project cost eight-hundred million Saudi riyals and produced 3 new beaches for swimming, a 125-metre dock stretching into the sea, parks, dancing foundations, playa areas for kids and dedicated sports, fishing areas and games. Spread across Jeddah rocky coastline, the area can accommodate a remarkable 120,000 people and has parking ability for 3,000 cars.
11) Silver Sands Beach
Soft white and sweet turquoise waters await at Silver Sands Beach, a private beach along the Red Sea. Visitors will pay approximately $40 USD for entrance which contains access to the beach, use of the washrooms and change rooms, and access to different beach chairs for lounging in the sun. There is also a little cafe serving drinks and light meals. While this private Jeddah beach can get crowded on the weekends, it is remarkable spot to soak up the sun, snorkel, swim, and dive in the impossibly blue waters.
12) Fakieh Aquarium
Visitors of all ages will enjoy a tour to Fakieh Aquarium, Saudi Arabia only public aquarium. This aquatic zoon in Jeddah houses over two-hundred marine species including stingrays, sharks, seashores and seahorses. Guests can also enjoy a dynamic dolphin show or even the chance to swim with the friendly dolphins for an extra charge. After the aquarium tour and best things to do in Jeddah, pick up a fun souvenir at one of the many shops then enjoy tasty seafood at Blue Ocean Restaurant.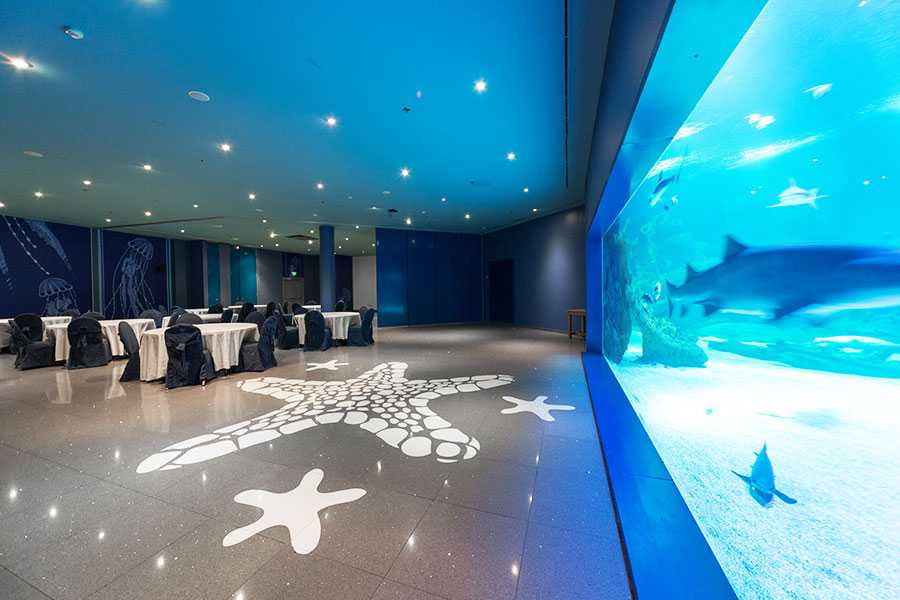 13) Al Rahma Mosque
During high tide, the amazing Al Rahma Mosque emerges to be floating in the Red Sea. The Mosque was built at the edge of Jeddah Corniche, a thirty-kilometers stretch of coastal land packed with visitors attractions. While it does specs Islamic art and traditional architecture, this floating mosque also has a new sound and lighting system for worship. The mosque is one of the best locations to visit in Jeddah and best things to do in Jeddah and is top viewed around sunset or sunrise with the light streaming via the stained glass windows.
Photo: Courtesy Of William Fallows / Flickr
14) Jeddah Flagpole
At over fifty feet tall, Jeddah Flagpole grips the Guinness World Records title as the tallest unsupported flagpole in the planet. It sits in King Abdullah Square at the Roundabout Saudi Flag and flies the official flag of Saudi Arabia. The flagpole can be spotted from many vantage points all through the city and makes a remarkable background for visitors selfies.
15) Red Sea Mall
Another of the city's most famous malls is Red Sea Mall, placed near Jeddah Corniche. In addition to the 100s of international and locals restaurants and shops, the mall is also house to the world's biggest indoor fountain, a cinema with twelve screens, an arcade and a supermarket. Red Sea mall is a best things to do in Jeddah for shop or spend a relaxing afternoon window shopping. The big fountain and sweet glass skylights make this mall of the top modern things to view in Jeddah.
16) Jeddah Lighthouse
Placed on the north corner of the Jeddah Islamic Seaport, the Jeddah Lighthouse is world's tallest lighthouse. The dynamic lighthouse stands 436 feet tall and according to Guinness World Record surpasses in structural height of any other old and non-traditional lighthouse in active use. While visitors are not allowed to enter the seaport, they can a wonderful view of the lighthouse, as well as boasts coming and going from the pier, from nearby visitors spots like Corniche Commercial Center and Central Fish Market. Jeddah Lighthouse is particularly amazing at night.
17) Bicycle Square
When considering what to view in Jeddah for fun, be sure to plan a fast stop to Bicycle Square close to King Fahd Road. Bicycle Square (also called as Midan Addarajah) is a roundabout featuring a fifty-foot metal sculpture of a bicycle. The sculpture was primary installed in 1982 and remains one of the city's most popular and attractive art installations. You can take a fast drive by Bicycle Square or park to view the sculpture up near and take images.
Photo: Courtesy Of Jadi / Flickr
18) Globe Roundabout
Round out your trip of the best visitor attraction in Jeddah, with a tour to Globe Roundabout, placed at the intersection of King Abdul Aziz Road and Assalam Street. The huge metal globe sits in the center of the intersection surrounded by Saudi Arabian flags. At night, the silver and black globe is light up with green and blue lights, showing map of the planet. Visit Globe Roundabout at night to take a self with your country on the planet. Amazingly, the giant globe was designed by the same Spanish architect who design the bicycle sculpture in Bicycle Square and other big art installations in Jeddah.
19) Durrah Beach Resort
The Durrah Beach Resort is placed in the visitors city, Durrat Al Arus, which is placed at the northern coastline of Jeddah. The resort overlooks the red sea and has 175 well-furnished units, thirty-nine suits, and fourteen Bungalows and has all the fancy new luxuries. For people coming over from the Capital Riyadh through Riyadh to flights to Jeddah, can reach the resort in 30 minutes, as the Jeddah International airport is about kilometers away from the beach resort.
20) Desert safari
This is one remarkable activity that you will definitely love while in Jeddah, Saudi Arabia. You will get to camel ride and sand ski at any moment. Besides this, you will also enjoy watching the shining stars in the ski, enjoy the hot fire, and even get to spend the night in the desert. You can never miss the peaceful atmosphere in the desert far away from the city noise. This means that you will have a best time with family and friends.
While safari and camping in the desert, you will also get to shoot perfect videos and photos to share the great memory with family and friends at home and this is the best things to do in Jeddah.
The trip to the desert is extremely convenient and reliable. This is because you can pick to travel as a group to enjoy the best environment.
Discover more attractions, fun activities and the best things to do in Jeddah.