Atlas Mountains Trekking from Marrakech – Hiking in the
High Atlas
After spending some days in the hot, chaotic, and overwhelming souks of Marrakech, it will be nice to escape to a more relax and more tranquil environment. Out from Marrakech, you should visit Imlil. This place is entirely different from Marrakech. The desert heat replaced with the crisp and refreshing air. You can go South to roam around and go hiking to the beautiful Atlas Mountains. There are sensible reasons why you shouldn't miss Atlas Mountains Trekking in your agenda. The High Atlas, the highest mountain of North Africa, offer you incredible scenery, a superb network of trails, and challenging peak. The peak is covered by snow for half the year until they fade into the desert on the Algerian border a distance of nearly a thousand miles. The mountains stretch from west to east, from the Atlantic Ocean just north of Agadir. Many people come here to tackle this mountain. There are some popular Atlas Mountains Trekking such as Imlil, Ourika Valley, Mount Toubkal, Ait Bouguemez and Jebel Sarhro.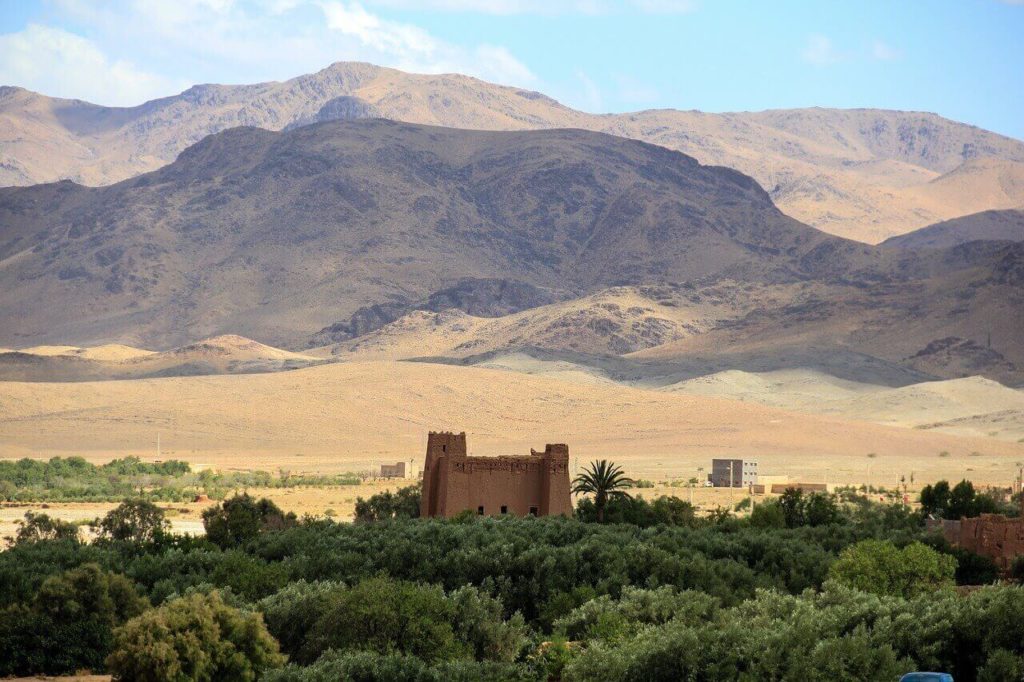 Imlil
Imlil located in Toubkal National Park. Imlil is the starting point for trekkers climbing Jebel Toubkal. Imlil was mostly known as the breathtaking place like Machu Pichu. This Imlil is a great place to start a short walk up to one of the village. You can take the most straightforward Atlas Mountains Trekking to a nearby waterfall and try a different trail to get there. You can ask the locals in the right direction. While here you can grab a local guide and ask them to explain about Berber culture and then head off to one of many valleys in there.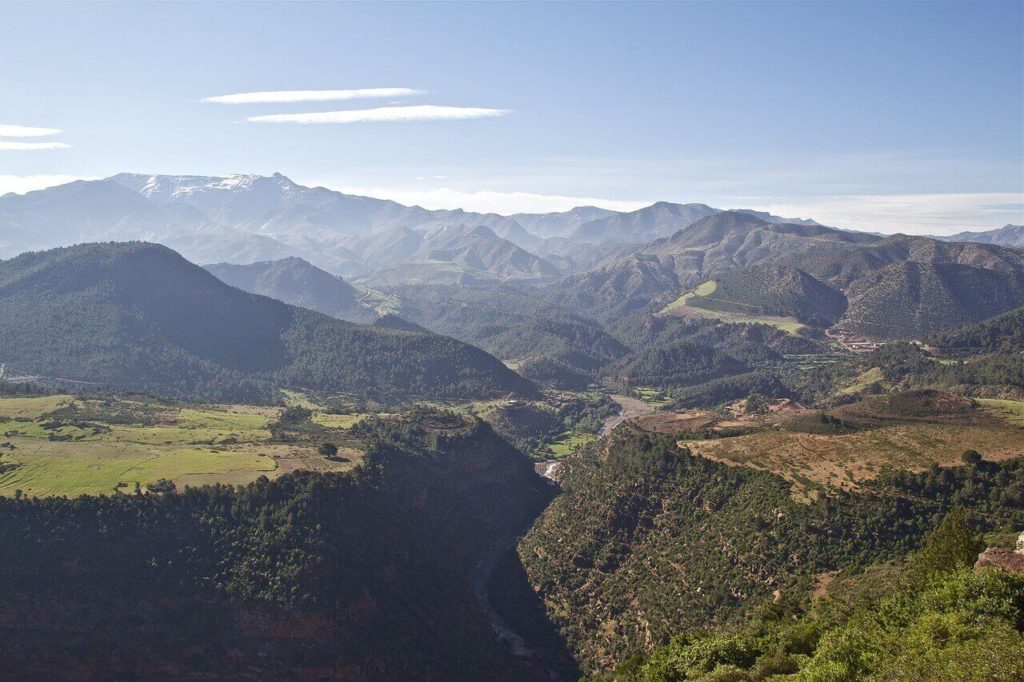 Ourika Valley
Before summing the Jebel Toubkal, you must visit Ourika Valley. This valley located 50 kilometers south of Marrakech. Ourika Valey is one of the most popular day trips from Marrakech and hikes up the High Atlas Mountain. You can enjoy the view of numerous waterfalls surrounding the area and look around the village. There are many local guides which can help you hike through the valley and discover Berber village.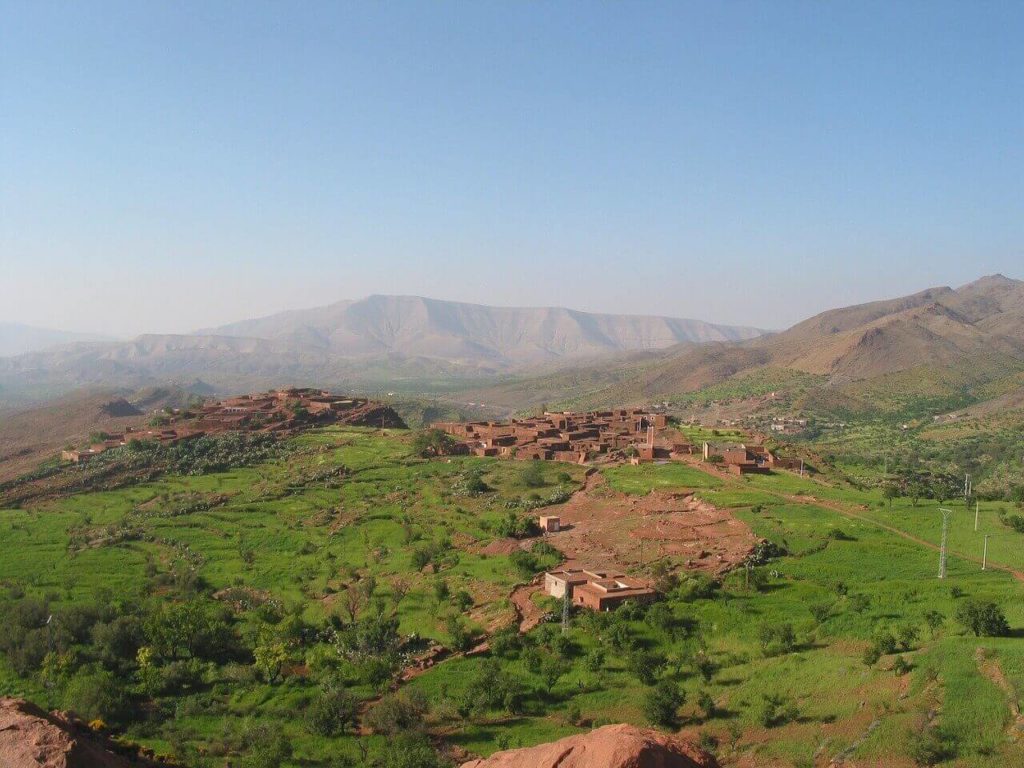 Mount Toubkal
Just on one hour and 30 minutes south from Marrakech, you can climb the Mount Toubkal. As known as Jebel Toubkal, this mountain located in the Atlas Mountains in Morocco. Most people come to this picturesque mountain village to tackle this Mount Toubkal. The highest peak at 4.167 meters and become the tallest mountain in Morocco and the 22nd highest peak in Africa. Its height makes it worthwhile mountaineering target. This trek not for the faint-hearted. Trekkers must plan three days or more to reach the summit and return. The starting point is Imlil Valley, and it will take between two or three days to reach the most elevated point of Jebel Toubkal. It will be better if you are companies with personal guide and personal cook. Some people may suffer from altitude sickness around the 4.000 meters mark, so it is better to take a leisurely hike in Imlil Morocco instead. There is some number of great day hikes and overnight treks in the mountains and valley surrounding Mount Toubkal.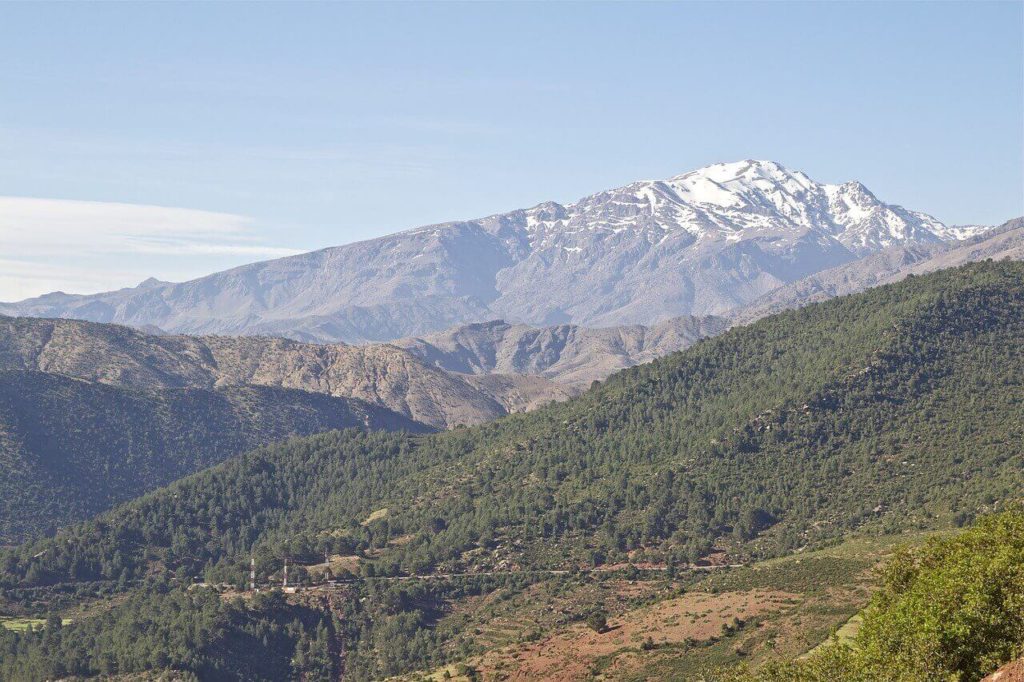 Ait Bouguemez
The stunning Ait Bouguemez valley location is on the eastern side of the Central High Atlas Mountain range. This place is about four kilometers out from Marrakech. Ait Bouguemez is a beautiful green valley and a fantastic location for walking and Atlas Mountains Trekking. Known as Morocco's Happy Valley, Ait Bouguemez is a remote valley and lush green in the spring. The daytime temperature of spring makes the hiking more comfortable if you won't go through the valley or to nearby lakes. The Atlas Mountains Trekking through the valley offers you an exciting exploration into deep mountain gorges and high side ravines.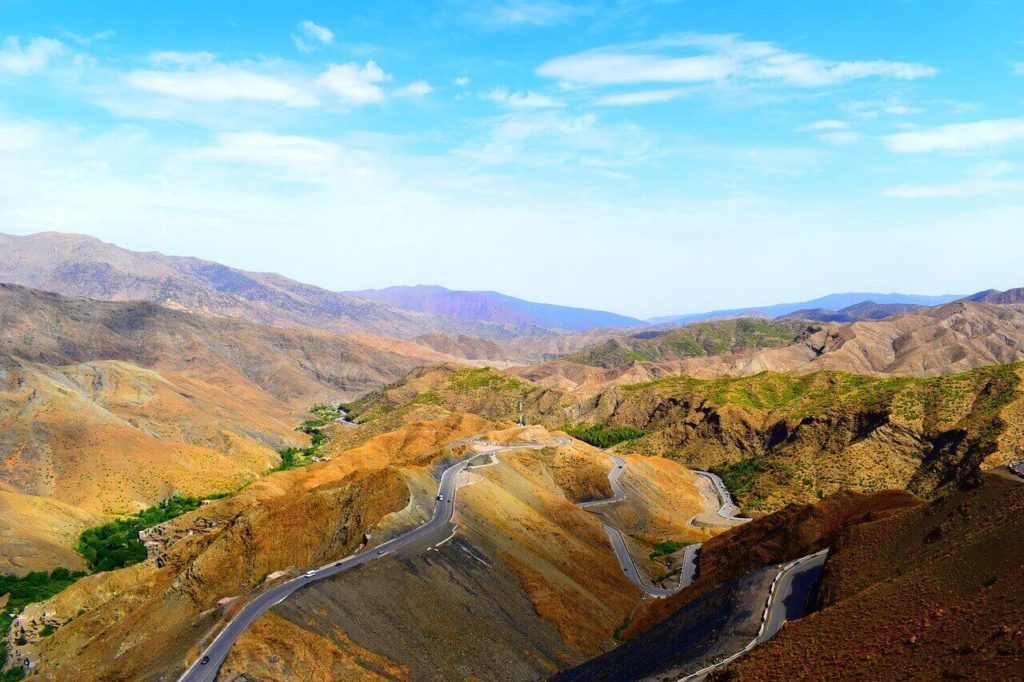 Jebel Sahro
Morocco's Jebel Sahro is lower than the High Atlas. It is a perfect trek for winter walking and features lovely scenery and good trails with a landscape that reminds of the Wild West. You will trek through spectacular gorges, under towering cliffs, and beneath huge buttresses of red rock. You can find it much comfortable with the company of a Berber experience guide and see the excellent acclimatization and incredible scenery through the best route — Jebel Sahro located on the edge of the Sahara in Kalaa M'Gouna. Although this place is less popular among trekkers, still it has authentic landscapes of deep gorges and palm groves.