Top 20 Best African Music Festivals
African music, in all its forms and genres, has one of the congregations in the planet, with millions of people both on the continent and in the diaspora celebrating their love and link to their culture via sound. Despite the quick digitalization of our music consumption via the streaming and internet services, nothing will ever beat the experience of live music. African music festivals have become a great inlet into the cultures and arts of the societies that host them, while providing best potential to domestic economies and countless business opportunities for African artists to grow their brands. Yet this pivotal part of the music experience on the continent is never truly prioritized, despite the big number of festival with diverse genres accessible all year round, all over Africa.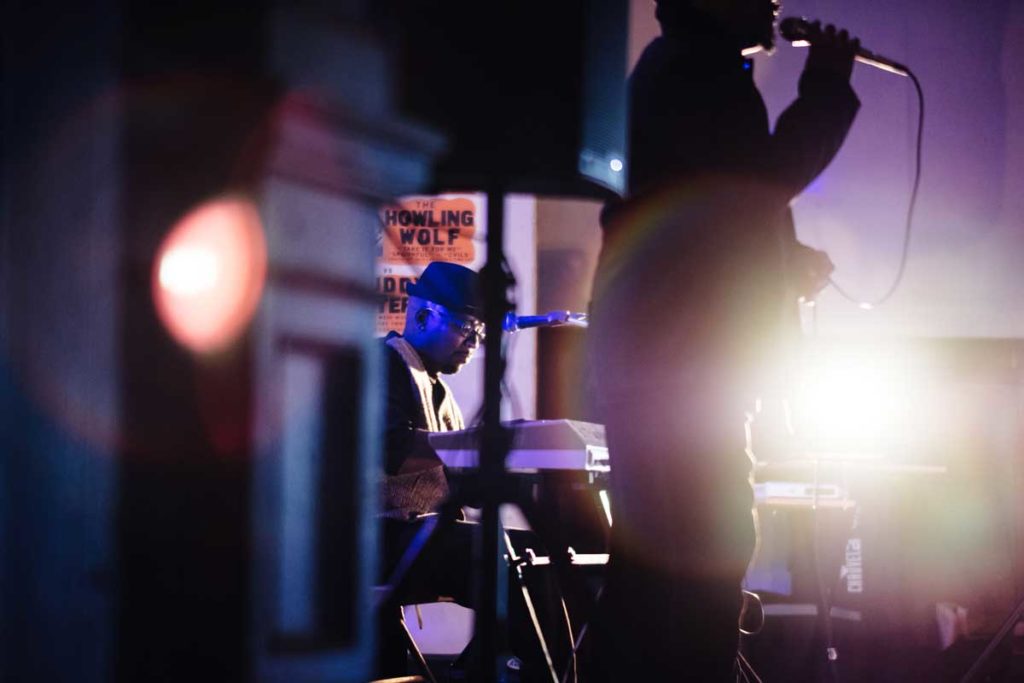 Here is the list of the best African music festivals:
1) Cape Town International Jazz Festival, South Africa
Held yearly in South Africa Mother City, the Cape Town International Jazz Festival is one of the biggest music events in Sub-Saharan Africa and is about to celebrate its twenty year. Jazz legends from all over the planet perform for just 2 days at the Cape Town convention center, with over forty artists playing on 5 stages. The best African music festivals generally attracts more than 37,000 people, so advance ticket purchase is actually necessary. International past performers range from Corinne Bailey Rae to Miles Mosley.
2) Afropunk, South Africa
Afropunk is a substitute music festival that takes place in 5 different cities over 3 continents. The United States of America, as the originator of the festival naturally, host the event in NYC where it was founded and in Atlanta. In Europe, you can catch the festival in Paris and London.
Johannesburg is the first and only African city to host this international Music Festivals in Africa.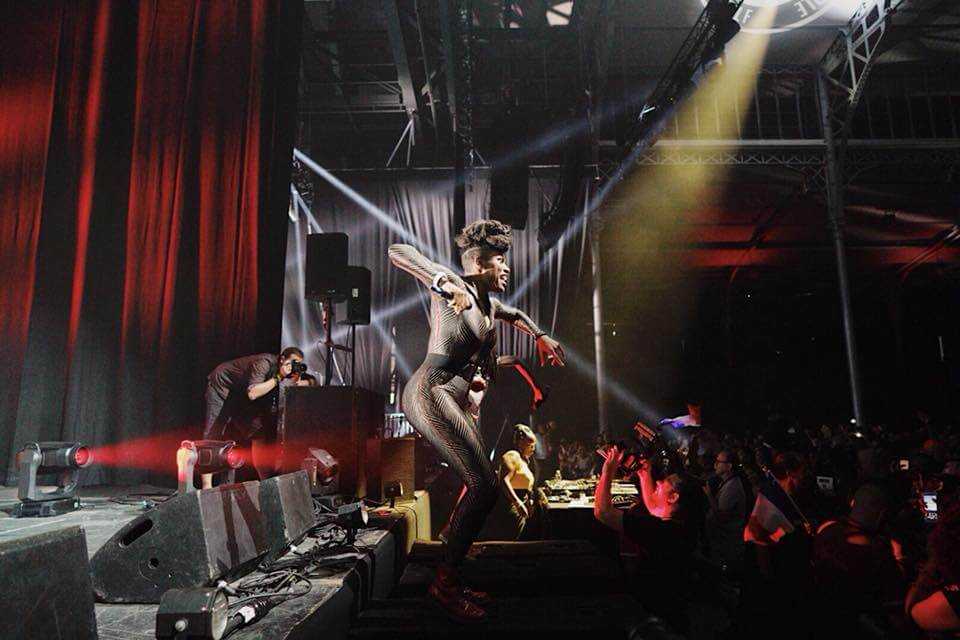 Photo: Courtesy Of AFROPUNK / Facebook
3) Festival sur le Niger, Mali
The Festival Sur Le Niger is a cultural festival that celebrates the dance, music and traditions of the Segou region in Mali. The festival takes place over 4 days on the banks of the mighty Niger River in the very old capital of the Bambara Kingdom. Not just is the music fantastic, but the tradition and culture of this area offer an amazing backdrop to the festival. There are several hours that contain the festival along with other country highlights.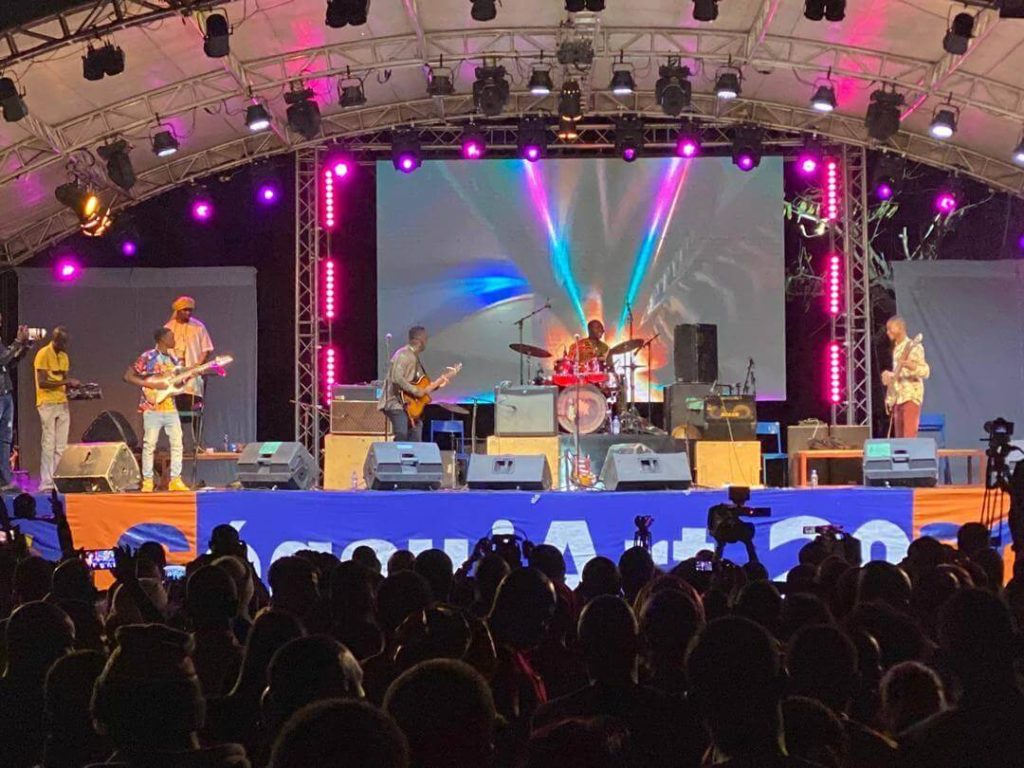 4) Bushfire, Swaziland
Every year around twenty-thousand people attend the little kingdom of Swaziland famed Bushfire festival, a family-friendly 3 day arts event that gather dance, music, theater, poetry, film, and the visual arts in the charming Malkerns Valley. The festival is fully socially responsible and not for profit, all of its profits are donated to Swaziland charities.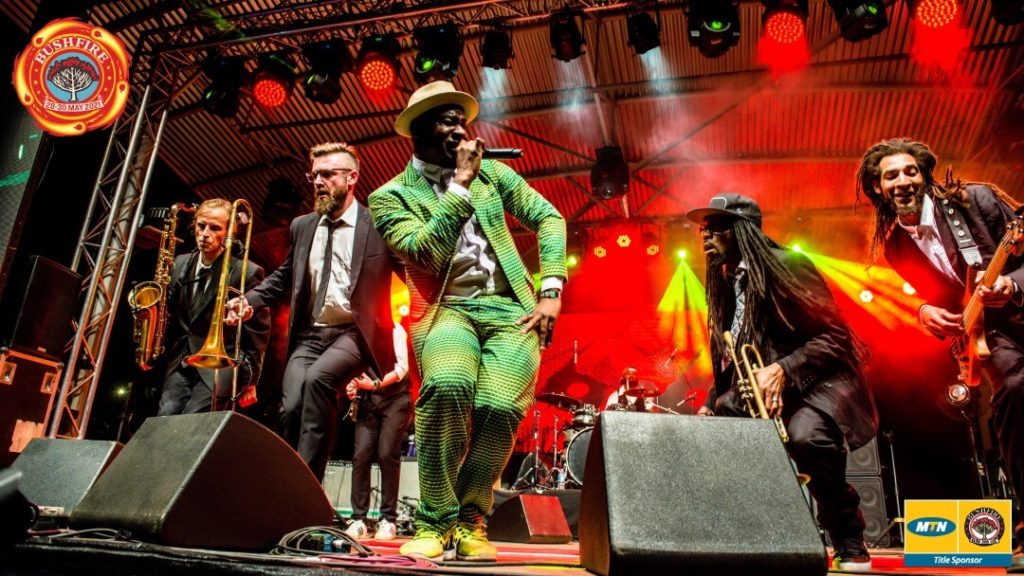 5) Fez Festival of World Sacred Music, Morocco
Morocco charming medieval city of Fez hosts a magical music festival that is more for connoisseurs than it is for parties. In captivating centuries old gardens and palaces, poets, musicians and dancers from all over the planet performing a range of religious and spiritual music ranging from medieval melodies from Uzberkistan to the Bjork songs. No doubt, this is the best Music Festivals in Africa.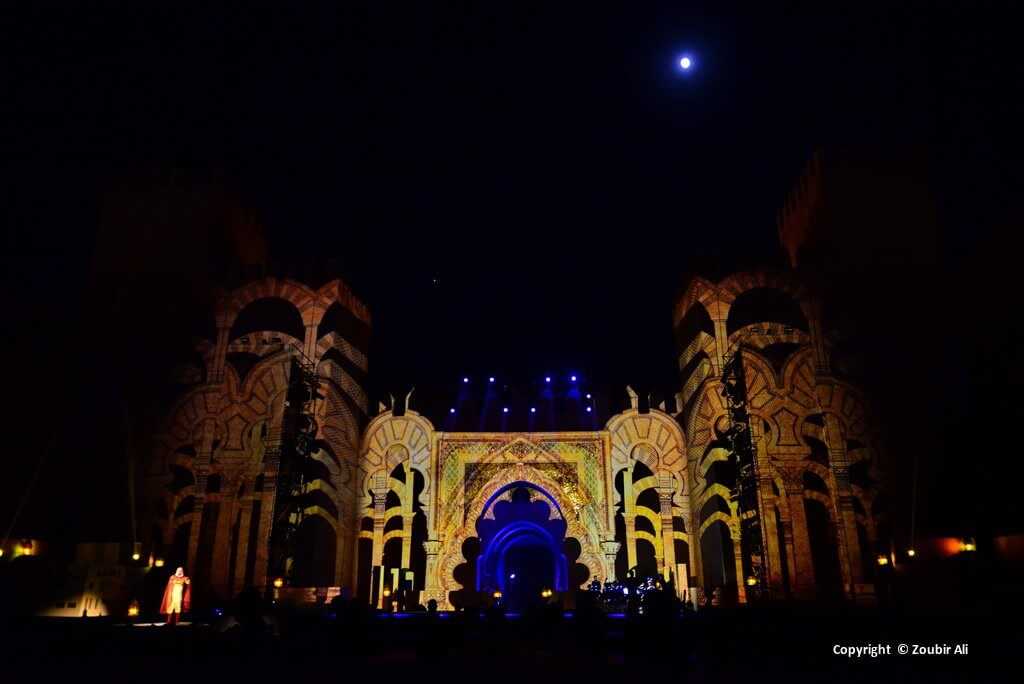 6) AfrikaBurn, South Africa
While not strictly a music festival, this event makes it onto the list because it is a festival beyond compare. There is nothing else quite like it in Africa a place where all the art and entertainment is created by the participants themselves, and there is nothing for sale, every person is meant to bring a gift to share. You never know what you are going to get when it comes to music, but you are promised an eclectic range of live performances and DJs on best African music festivals.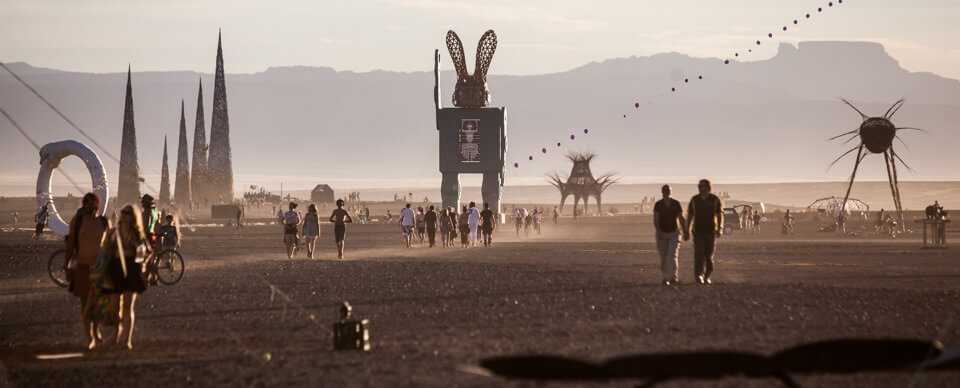 7) Saint Louis Jazz Festival, Senegal
Founded in 1993, the festival is held yearly in the colorful town of Saint Louis in Senegal. It lasts for 6 days and views jazz legends from all over the planet come together to play in different ventures throughout the town. Past musicians contain Randy Weston, herbie Hancock, and Joe Zainul. The Music Festivals in Africa is an amazing platform for new jazz groups to perform in front of a global audience. At least 30 new groups perform each year. During the festival, Saint Louis views an influx of around 92,000 visitors.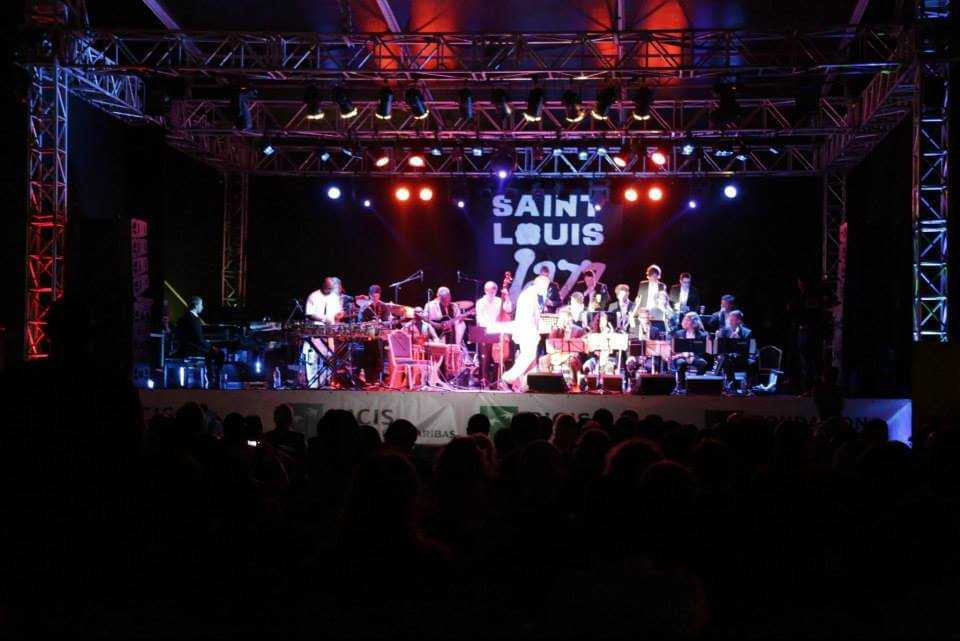 8) Grahamstown National Arts Festival, South Africa
The Grahamstown festival is held for eleven days and is the largest festival in all of South Africa. It celebrates most art forms known to man: from sculptures to music and drama. Any lover of art would feel at home at this event.
Established in 1820, it clearly has a very rich history. So rich, that the festival is famous to pull in numbers up to 200000 of attendances from all over the planet, every year.
With contributions expected at $27.15m it is no wonder that the communities of Makhanda and the Eastern Cape thrive every time the best African music festivals is hosted.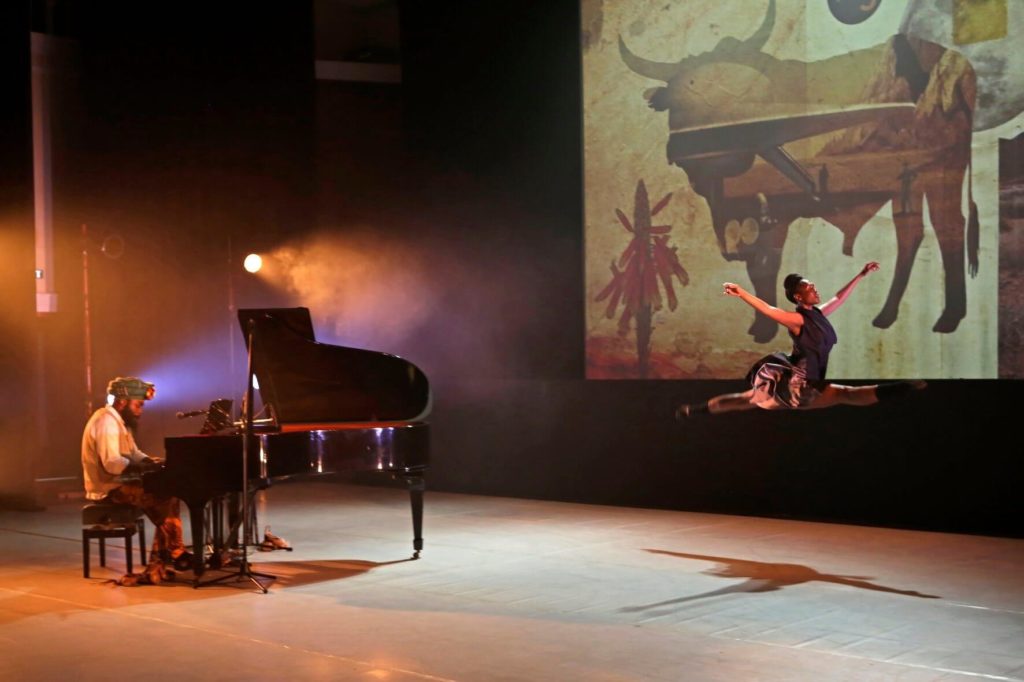 9) Nyege Nyege Festival, Uganda
Nyege Nyege festival is just in its 4th year but has already started turning heads all over the continent. The Uganda, the fourth best African music festivals is now home to some of the top electronic music stages on the continent as it fuses underground and gritty electro-pop with international house and pop grooves via full day performances by the banks of the Nile parties via the night in the deep forest. Nyege Nyege is an amazing prospect to put on your list as its status for putting on the freshest electronic music keep growing, making it one of the top locations to discover new and classic African electronic music.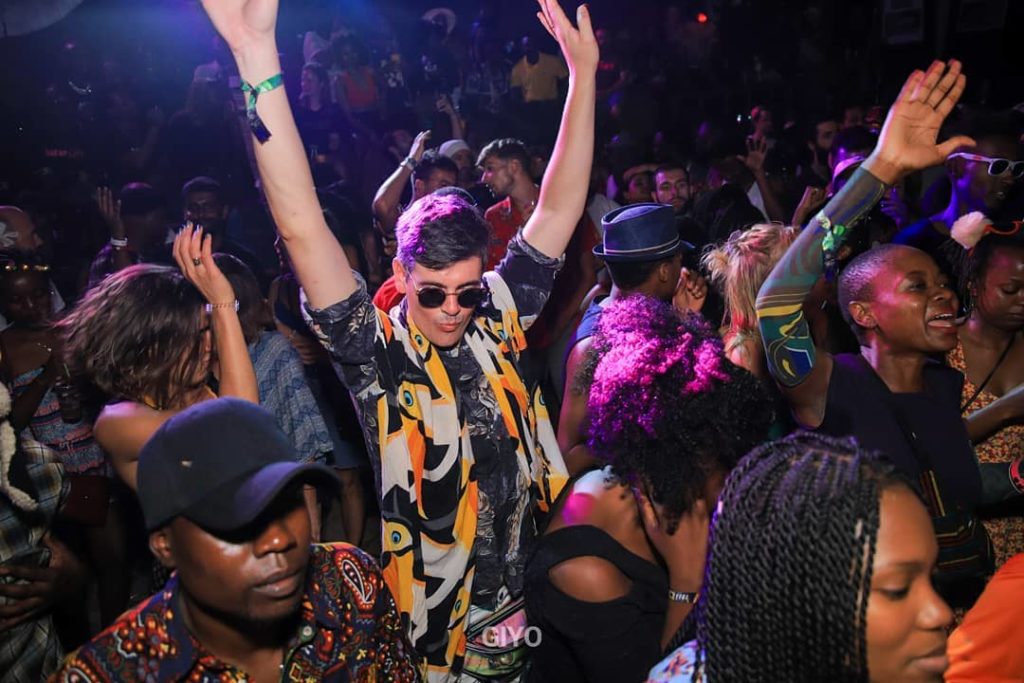 10) Rocking the Daises, South Africa
Those rocking for the classic music festival experience a Glastonbury or La Coachella will find it at Rocking the Daisies. A 3 day extravaganza featuring the warmest rock, rap and pop acts from South Africa and beyond, the festival is held in the amazing charming Cape Winelands. Bring your tent, your face paint and your weirdest outfits and rock out to acts like Wolf Alice and 6lack as well as homegrown stars such as Black Coffee and Fokofpolisiekar. The festival also has a ladies-just campsite.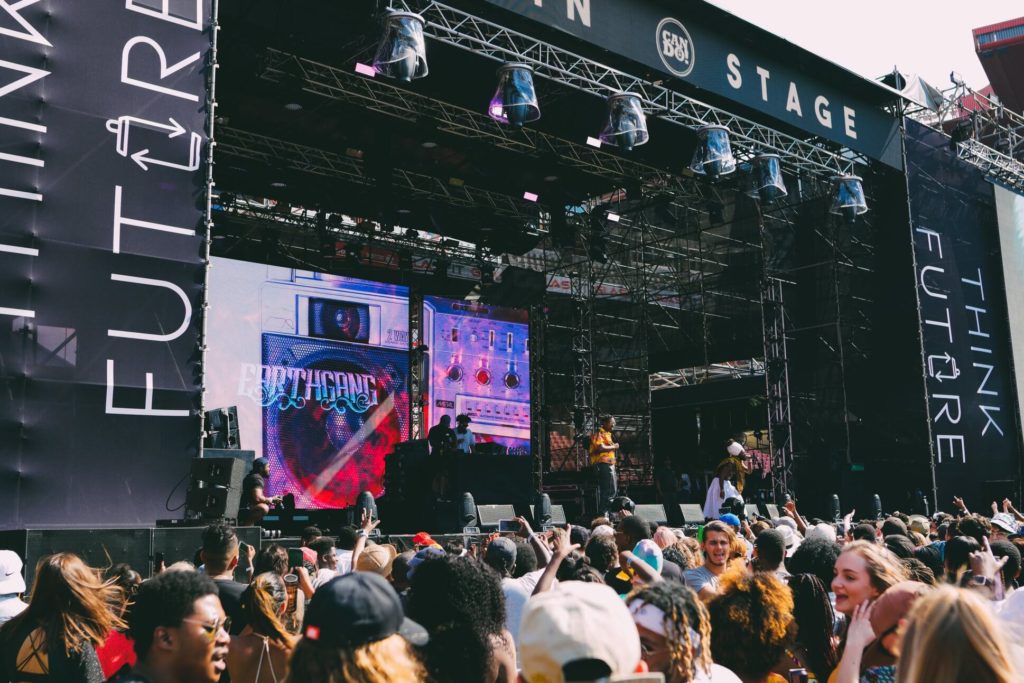 11) Asa Baako, Ghana
Bringing people combine through, music, dance and love for Ghanian culture is one of the most inclusive. He music and line up are amazingly varied hosting established and domestic emerging artists, playing Afrobeats afro funk, house, hip hop, dancehall, afro UK bass and more. Asa Baako also provides a limitless amount of activities and parties, yoga, surfing, boat trips, volley ball, workshops their mentionable jungle party.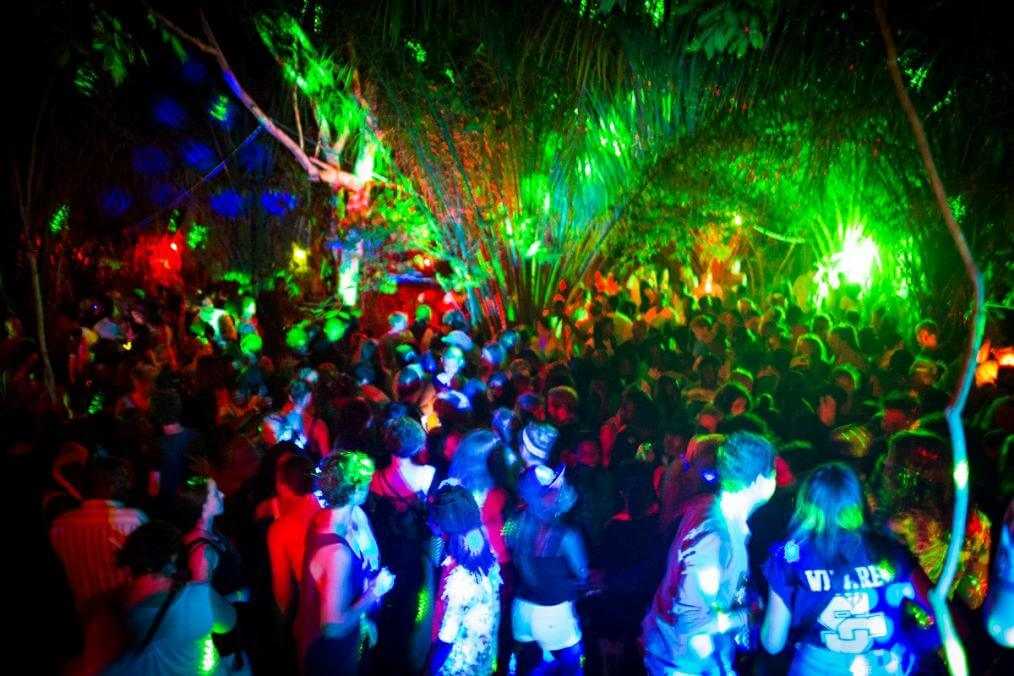 12) Oppikoppi, Southern Africa
Oppikoppi is another monster of the Southern Africa music touring circuit which still maintains its rock music core despite spreading the sonic palate of the twenty-four year old festival towards jazz, soul, house and pop music. The epic festival takes places over three jam-packed days on a farm close to the mining town of Northam in South Africa with 7 hardcore African music fans, Oppikoppi was key to popularizing live rock music in South Africa and continues to be one of the top platforms to experience the bliss of innovation in the realms of experimental sound.
13) Felabration, Lagos, Nigeria
Felabration was born of the urgent need to have fun one of the greatest African songwriters of all time, Fela Kuti. The eleven year old afrobeat Music Festivals in Africa, held each year in October to mark Felas birthday, is one stop that you cannot miss on your pilgrimage. Hosted at the fresh Afrika shrine, Lagos, brings combine a host of artists who either contributed to the birth of Fela Kutis distinct style or were shocked by his wizardry with music and courage with social problem to craft their own sound. Felabration is a must view because it takes you to the home of one of the most famous and clever forms of African music.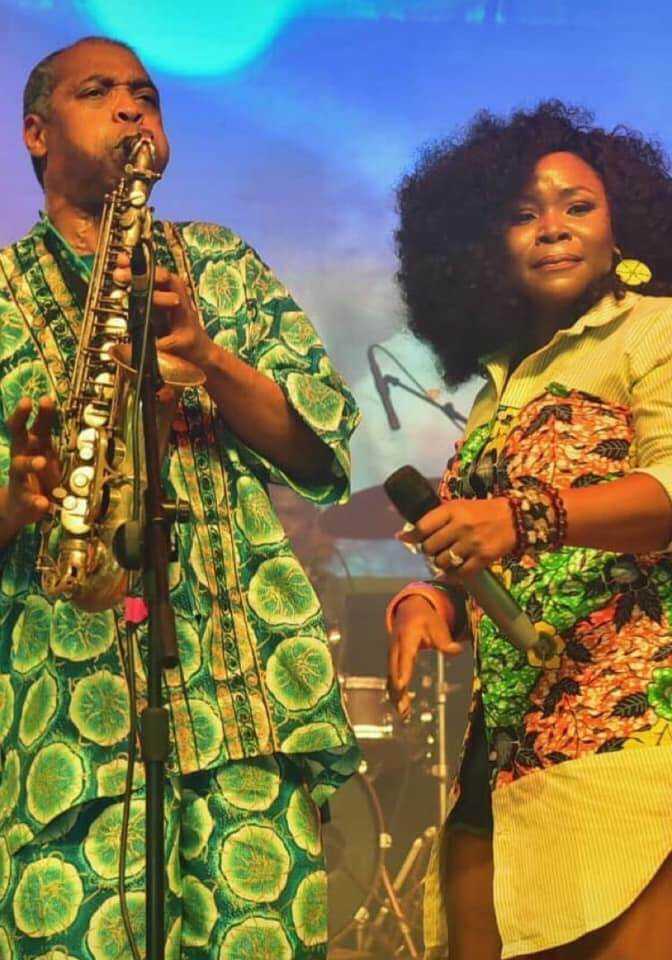 14) Essaouira Gnaoua and World Music Festival, Morocco
The best African music festivals started as a celebration of gnaoua music, which gathers vocals and instruments with acrobatic dancing and takes inspiration from Berber, Arabic and Africa cultures. Since its inception more than 2 decades ago, the festival has grown to contain traditional musicians from all over the planet. Performers last for 4 days and take place at different venue dotted all through the wonderful town of Essaouira. Music aside, Essaouira is a famous seaside resort in its own right.
15) Sauti za Busara Swahili Music Festival, Zanzibar, Tanzania
Sauti za Busara "Sounds of Windom, is one of the best cultural and Music Festivals in Africa. This 4 day festival showcases regional theater, music and dance. It brings combine people of all backgrounds and ages in celebration of the wealth and range of Swahili culture. Performance spaces contain amphitheaters, old forts and other historic buildings that make Stone Town, Zanzibar, a special place. The music is paired with tasty meals of skewered meats, wonderful sunsets, and lots of dancing.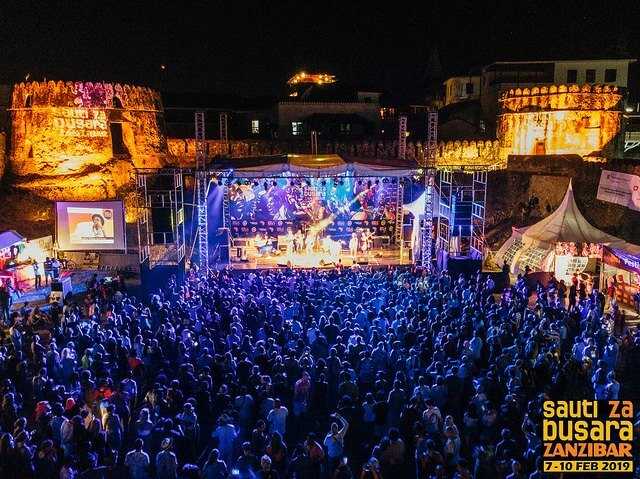 16) Sabolai Radio Music Festival, Ghana
This Music Festivals in Africa is the sacred shrine of independent experimental music in Accra, Ghana. The music festival, which begun as Indie Fuse before rebranding Sabolai Radio, continues to offer a substitute to the dozens of fun activities that take place during the festive season Accra by bringing the new talents in the underground music scene, from traditional folk to Hausa rap to rock music, to showcase their work. Sabolai Radio is engineered to reward the hustle and ingenuity of making environment music in a climate that does not support its growth by offering a platform for its exposition.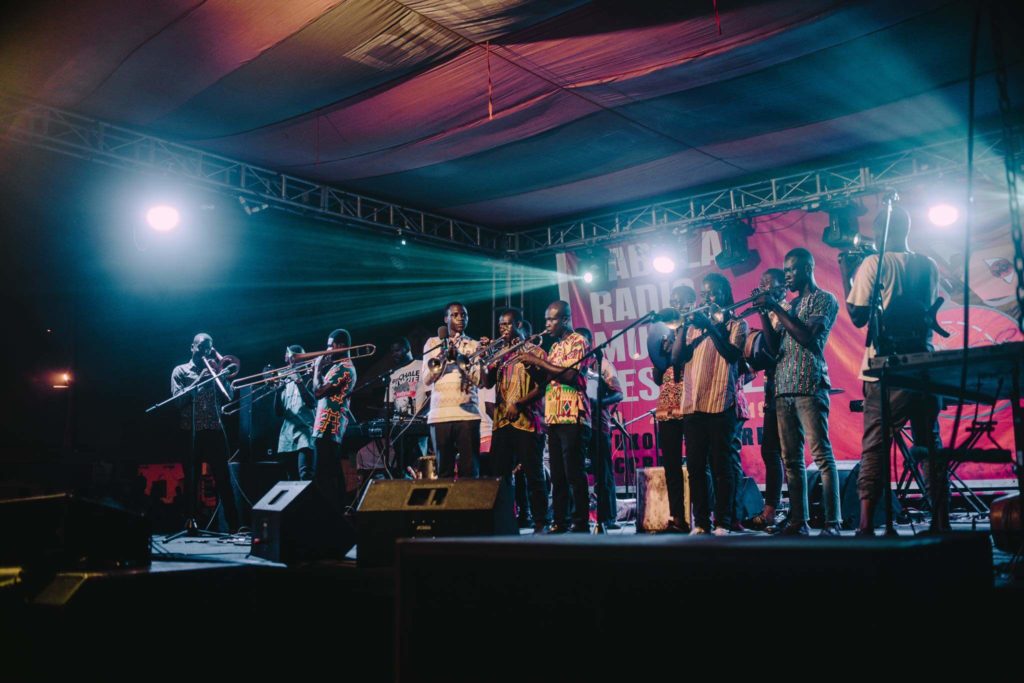 17) Festival au Desert, Mali
The nomadic Toaureg of the Sahara desert have thrilled the acoustic blues guitar like no one else on this earth to make the much adored genres, desert rock. Brands like Tinariwen and Terakaft have presented the planet the blissfully strong stories of the lies of desert nomads via soulful blues melodies and Festival au Desert is the house of this sounds. Starting in the outskirts of the historical town of Timbouktu in Mail, the best African music festivals is house to the range of musical expression that exists among different ethnic groups that inhabit the Sahara desert. Festival au desert is presently on a hiatus due to different security problems in the area.
18) Mawazine – Moroccan International Music Festival
When we are discussing about the Mawazine Festival, we are discussing about it being the most important festival not just in Africa but one of the largest in the whole planet. The week-long celebration has over two million attendees from all over the planet. In 2016 the festival was named as the largest music festival in the full globe with an average of 277000 people in a day.
The 2019 edition will view both international and local artists headlining the event. It will start of June 21 Friday and end on the 29th of the same month.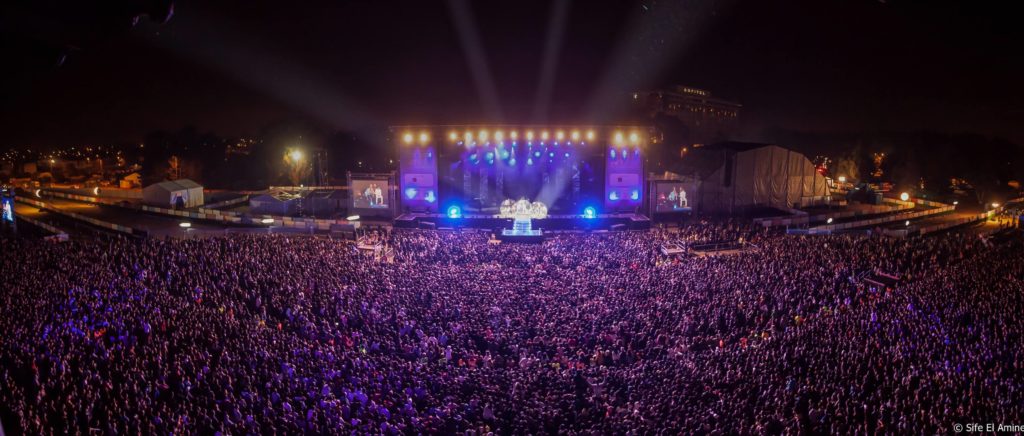 19) Klein Karoo National Arts and Music Festival, South Africa
Placed in the more arid parts of South Africa, this best African music festival is the further thing from being void on fun and inspiration through the arts. Nor is it lacking in freshness because every year, fresh artists are sourced nationally and locally. And every year, awards are handed over to the top "newcomer" in all genres.
This year the festival which take place on an Ostrich farm every marked its twenty-five birthday since its inception current year.
20) Lake of stars festival, Malawi
First held in 2004, the Lake of Stars music festival hosts artists from all over Europe and Africa and attracted over 3,000 attendees in 2011. The venue is the shore of charming Lake Malawi, the 3rd biggest lake in Africa and exposed over 6 million people to visit Malawi through its media coverage. Essentially, the festival is a 4 day beach party, providing visitors the chance to soak up the safe, relaxed and very friendly Malawian culture. The Music Festivals in Africa is varied, from reggae and Afro-pop to folk, an d EDM. Other activities are on offer, as well, adding early morning bawo and yoga sessions, volley ball and tug-of-war competitions.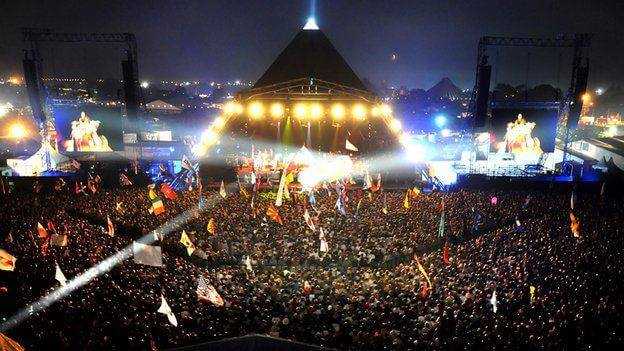 Discover more activities, things to do and the best music festivals in Africa.