Top 16 Best Hiking and Trekking in Africa Destinations
Africa is the second-largest continent in the world, it is not surprising that there is the most incredible wilderness on earth. From alpine moraines to sandy beaches, lush rainforests and vast deserts, 54 African countries have everything. If you have ever considered traveling the world to hike and explore nature, these 16 hiking and trekking in Africa trips are for you. Travelers can expect to find amazing views, vibrant local cultures, and unforgettable experiences when choosing these African destinations for their next natural journey.

The soaring mountains of the Rift Valley, with accessible summits, winding forest trails, and the plain savannah, Africa has many hiking and trekking experiences to suit most time frames and fitness levels. And today, we've listed the top 16 hiking and trekking in Africa tours.
Here we highlight the best hiking and trekking in Africa destinations:
Mount Kilimanjaro National Park – Tanzania
Since its official launch in 1977, Mt Kilimanjaro National Park has become one of Tanzania's most-visited public parks hiking and trekking in Africa. Unlike other northern parks, this is not a place for wildlife, even if staying there. But you come here to see the fear of the snowy mountains on the equator and climb to the top of Africa. At the center of the park are the 5896m Mt. Kilimanjaro, Africa's highest mountain and one of the continent's most beautiful sights. Mt. Kilimanjaro National Park was declared a UNESCO world heritage site in 1987.
Kilimanjaro is one of the best volcanoes in the world, extending from low cultivated farmland to lush rainforests, alpine meadows and finally to the summit of Mount Kibo and twins over the moon landscape Mawenge Kilimanjaro's third volcanic cone, Sira is on the west side of the mountain. The deep-rainforest is home to many animals such as buffalo, elephants, leopards, and monkeys, and occasionally sees Eland in the saddle between Kibo and Mawenji. The best time to visit is in April and September.
Mount Kenya National Park
Africa's second-highest mountain is 599 meters above sea level and also the most beautiful. Here, just minutes from the Equator, the glaciers choose the throne of Ngai, the great old god of Kikuyu. To this day, the tribe keeps its doors open to the holy mountain, and some still pray on its lower slopes. It is a rare honor for the Kenya Mountains to be a UNESCO World Heritage Site and a UNESCO Biosphere Reserve. Hike to three of the mountain's hiking and trekking in Africa spots – Batian (5,199 meters), Nelion (5,188 meters) and Lenana (4,985 meters). The best season is between January-March and June-October.
Mount Elgon National Park – Uganda
This is a less crowded hiking and trekking in Africa trail, on the border of Kenya and Uganda. Elgon is a massive, extinct volcano. Even a novice climber can enjoy this hike. The best season runs from December to March, with an average of five days.
Mount Elgon has five main peaks:
Wagagai – 4,321 meters, Sudek – 43.02 meters, Koitobos – 4,222 meters, Mubiyi – 4,211 meters, Masaba – 4,161 meters
There are many routes to reach the summit. They include the Sasa River Road. The road offers terrific views of gorges, waterfalls, hot springs and caves. You also have a good chance of catching blue monkeys and other wildlife. Although much exciting wildlife is found here, the real reason people visit Mt Elgon National Park is to be on top of Kenya and Uganda.
Rwenzori Mountains National Park – Uganda
Known as the Mountain of the Moon, the Rwenzori Mountains are located on the border of the Democratic Republic of the Congo and Uganda. Mount Stanley is the highest mountain in the Rwenzori Mountain at the height of 5,109 meters. By 350 B.E., Ptolemy declared them the birthplace of the Nile. The three highest peaks in the range are Margherita (5109m), Alexandria (5083m), and Albert (5087m). All of this is at Mt Stanley, the third highest mountain in Africa.
Climbing Mount Mount is a truly unique experience. Climbing at Rwenzori is on a World Heritage hiking and trekking in Africa, allowing you to see the best of nature. The best tourist season is from December to February and June to August. You can plan a trekking tour to Uganda and a visit to Rwenzori Mountain we convince you.
Mount Meru – Tanzania
At 4656 meters, Mount Meru is the second-highest mountain in Tanzania. Although Kilimanjaro obscures trekkers' eyes, it is a spectacular volcanic cone, one of Africa's most beautiful and rewarding climbs, a dramatic walk along the edge of the crater's rim.
Meru is rich in wildlife in the Arusha National Park. For security reasons, it is better to travel with an armed guard. Monkeys, warthogs, buffaloes, elephants, and giraffes are most likely to be seen in the trek. The best season is June-October and December-February, with an average of 3 days.
Volcanoes National Park – Rwanda
The Volcanoes National Park, which runs along the Democratic Republic of Congo and the Ugandan border, is home to the Rwandan section of Virungas. Consisting of five volcanoes, the Virungans are perfectly connected, and few will claim it is not one of the most exciting national parks in Africa. We probably don't need to remind you, but the famous mountain gorillas attract people from the extraordinary attractions around Virungas. Towering over Rwanda, Uganda and the Democratic Republic of Congo, Virungas also offers a variety of rewarding climbing and trekking tour opportunities. To get the most out of Virungas, give yourself as much time as you can because this is a park that rewards those who crawl.
Usambara Mountains – Tanzania
The Usambara Mountains are one of Tanzania's most popular hiking and trekking in Africa, with many wildlife, green tea plantations and many beautiful scenic spots. Usambaras, which are part of the ancient Eastern Arc chain, is divided into two. 4 km broad valleys separate the range. Western Usambaras, which are located around Lushoto, are easily accessible. Usambaras to the east around Amani are less developed. Both varieties are densely populated by An average of more than 300 people per square kilometer race is Sambaa, Kilindi, Zigua, and Mbugu.
With expansive views, cool weather, winding trails and picturesque villages, Usambaras is one of the delights of northeast Tanzania. Rural life revolves around the cycle of vibrant and bustling markets that rotate from village to village. It is likely possible to spend at least one-week trekking from one village to village or explore with daytime walks.
Udzungwa Mountains – Tanzania
Udzungwa Mountains National Park is a haven for hikers and backpackers. It is an exciting destination, covering a large area of ​​2,000 square kilometers of African forests. Although Uzdungwa is usually not listed in the catalog of the Tanzania route, it can be an excellent destination for those who love hiking. There is a superb forest trail network, which takes a half-day walk to the Sanje Falls, which jumps 170 meters / 557.74 feet through the mist into the forest valleys below.
Due to its height and diverse habitat, Udzungwa National Park has one of the highest species in the world, including the most precious bird habitat in Tanzania. There are six species of primate here, including Iringa red colobus monkeys and Sanj Crested Mangabey, which is the area's birthplace. The plateau also supports a large variety of large mammals such as elephants, buffalo, lions, and leopards.
Ol Doinyo Lengai – Tanzania
Have you ever considered yourself brave enough to climb an active volcano? If so, Ol Doinyo Lengai, aka "Mount of Gods," is one of the enemies that deserves and can be resolved in three days. It is also oe of the best hiking and trekking in Africa that you must visit for your tour. You can climb the volcano all year round, but it is best to choose the dry season, June to September. During the rainy season (March to May, October, and December) the road to Ol Doinyo Lengai makes it almost impossible to travel.
Thanks to its prime location in the eastern Rift Valley, this volcanic peak offers breathtaking views. This impressive mountain, which dominates the entire plain, represents extraordinary beauty because of its unique and nearly perfect cone shape, with a base diameter of about 1,600 m / 5,249.34 feet, and with a peak at 2,768 m / 9,081.37 feet above sea ​​level. Because this is an active volcano, it is scorching here, so make sure you bring enough water. To get Tanzania's unique and amazing views, climb Ol Doinyo Lengai before sunrise.
Nyungwe Forest National Park – Rwanda
Nyungwe Forest National Park is the most important area of ​​biodiversity in Rwanda and has been rated as the highest priority for forest conservation in Africa. Despite having enormous biodiversity, Nyungwe is little known outside Africa. Nyungwe's most definite drawcard is an opportunity to track chimps, who have been accustomed for years to personal visits. Another highlight is the simple pleasure of hiking along well-maintained footpaths above lush green valleys in the equatorial rainforest.
While chimpanzees tend to get most of the spotlight here, other monkey sightings, including Angolan colonies, Dent monkeys, gray cheek mangabeys, olive baboons, vervet monkeys, and diademed monkeys, are almost guaranteed. Nyungwe Forest National Park is divided into two by Huye-Cyangugu Road. Visitors can access the park from the Kitami Reservation Office or Gisakura Reservation Office along this road.
High Atlas Mountains – Morocco
Whether you live in Europe or transfer, Morocco is the ultimate short-distance destination. When you arrive in Marrakech, just 4 hours from the UK, you immediately jump into another world. It was before we arrived at the beautiful Atlas Mountains. Its steep mountain peaks extend for miles, with rocky ridges defining the skyline and valleys switching between a green terrace and red sand. Hiking at the highest peak in North Africa, the headquarters of Mt. In a week you can climb Toubkal Mountain to the top. In two weeks, we climb four 4000m peaks to the top. And in three weeks you can climb the top three of Morocco's highest mountains.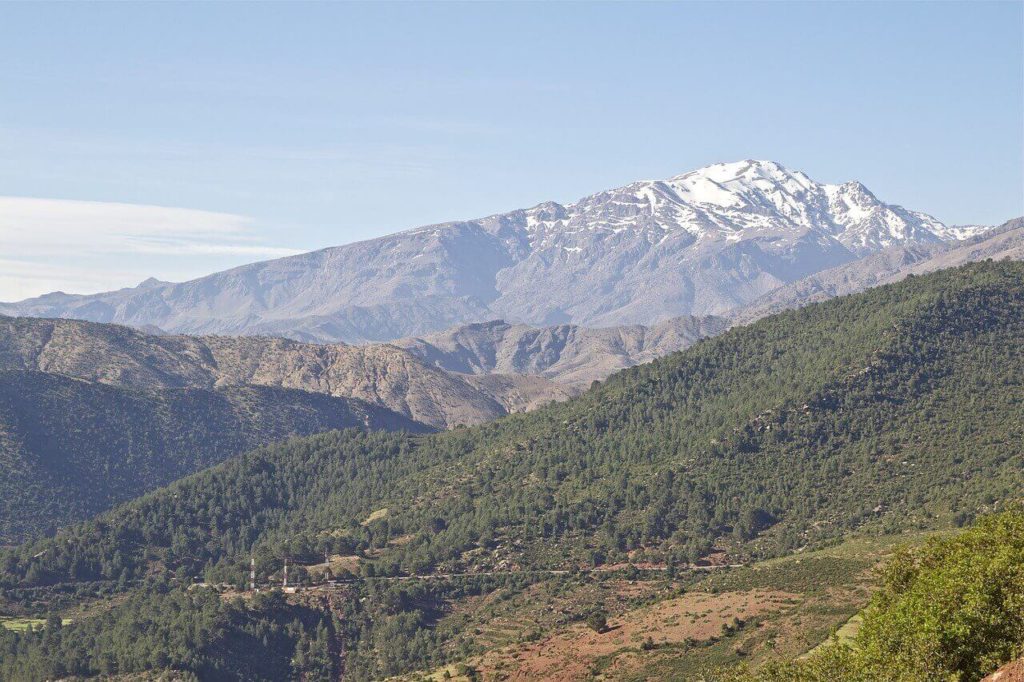 Sahara – Morocco
Morocco is part of the Sahara Desert and is one of the best places to experience desert trekking. This part of the Sahara Desert, home to serpentine wadi, dramatic plateaus, tamarisk bushes, acacia trees, hidden villages, and beautiful dunes, offers an extraordinary off-the-beat track adventure. At night, you sleep under the star-filled Sahara sky, wake up to the rich red Sahara sunrise in the morning, and have the opportunity to experience local culture in a traditional Bedouin camp.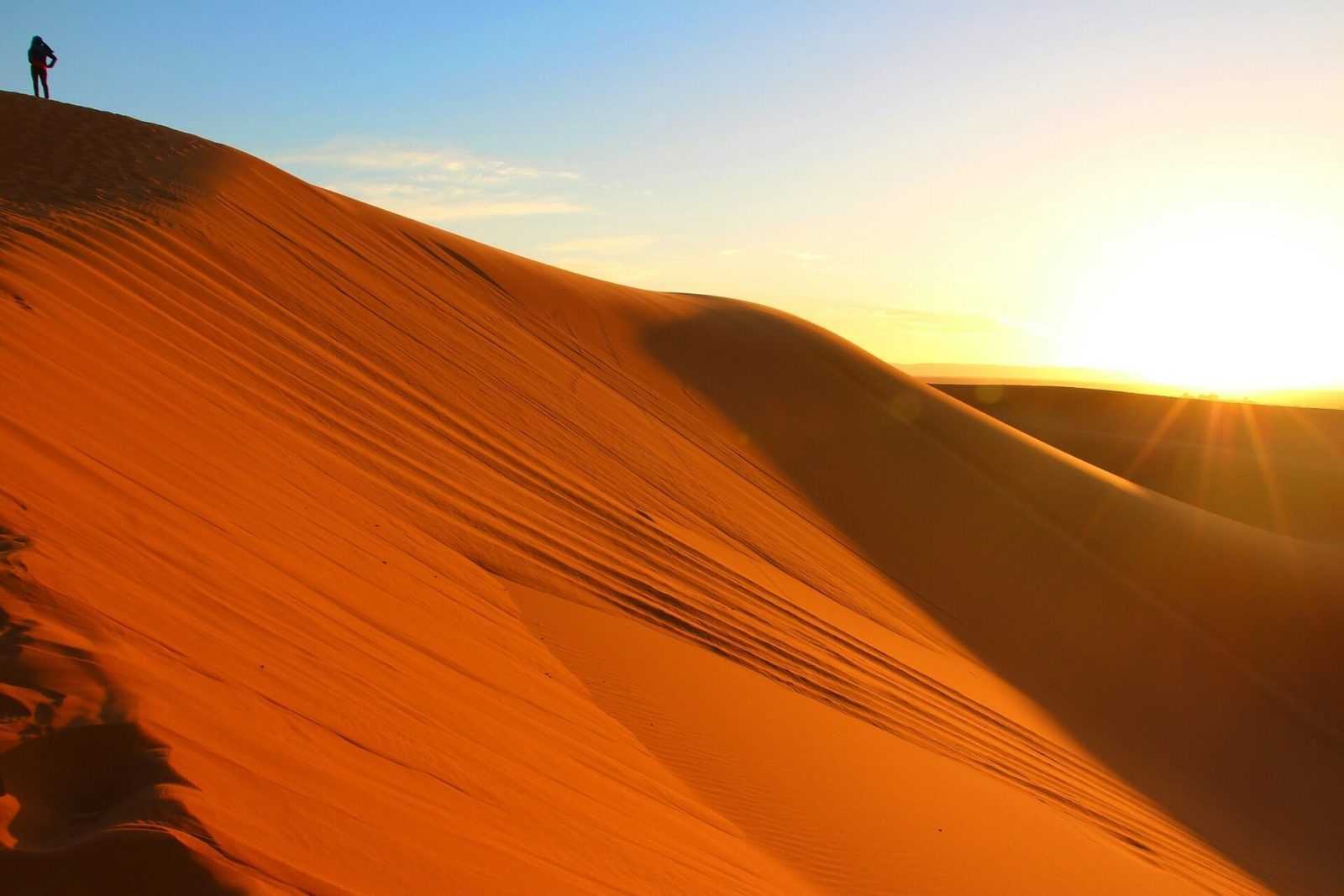 The Drakensberg and Wild Coast – South Africa
The Drakensberg Mountains in South Africa are famous for their incredible beauty. Consider engraved sandstone buttresses, mighty rocks, cliff faces, and miles of scenery. But there is a dramatic wild coast nearby. The secluded, untouched white sandy beaches are stunning, along with high cliffs and breaking waves, a beautiful part of the world where travelers are not thinking about exploring.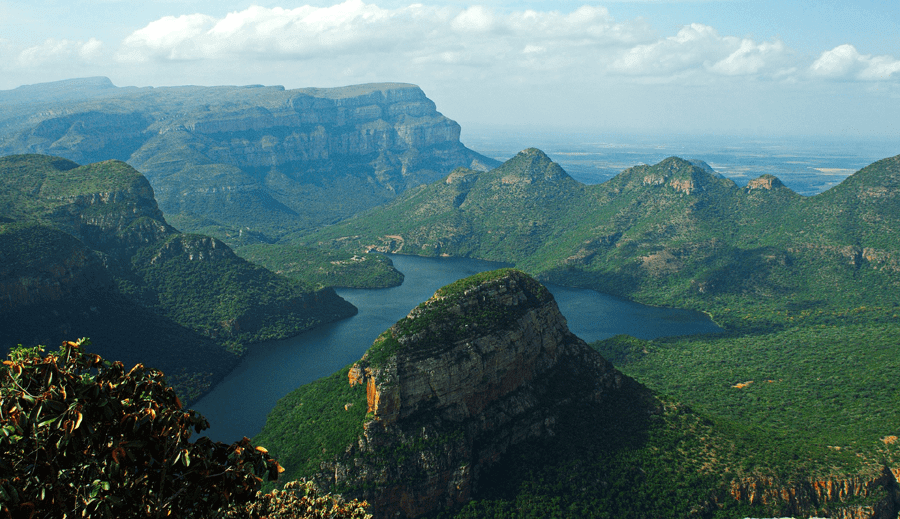 Danakil Depression – Ethiopia
Danakil depression is a little different from the previous four adventures. This is completely unparalleled. This region on the northeastern Ethiopia border with Eritrea is at the junction of three structural plates that are deep in the crust. The complex geology of this region makes it one of the most strange places in the world, characterized by extreme heat, volcanic activity, and unique mineral and rock formation. From lava flows and geothermal lakes to geysers and colorful salt deposits, the Danakil Depression is genuinely spectacular.
Danakil Depression is one of the hardest places to live on the planet, but life is flourishing here. The people of Afar are thriving here, as are many species of plants and animals that have adapted to the extreme environment. Visitors to the area are encouraged to hike at night and fight the extremes of the lowest, hottest and dryest places on the planet with filtered water bottles and large amounts of liquid.
Masai Mara National Reserve, Kenya / Serengeti National Park, Tanzania
To the southeast of Kilimanjaro is the vast savannah, the Masai Mara, where the Masai live. This vast grassland is linked to Tanzania's famous Serengeti National Park and holds some of the world's most incredible vast ecosystems. Visitors to the Maasai region are an astonishing adventure dotted with encounters with wildebeests, zebras, and "big five" (black rhinos, African elephants, leopards, lions, cape buffalo).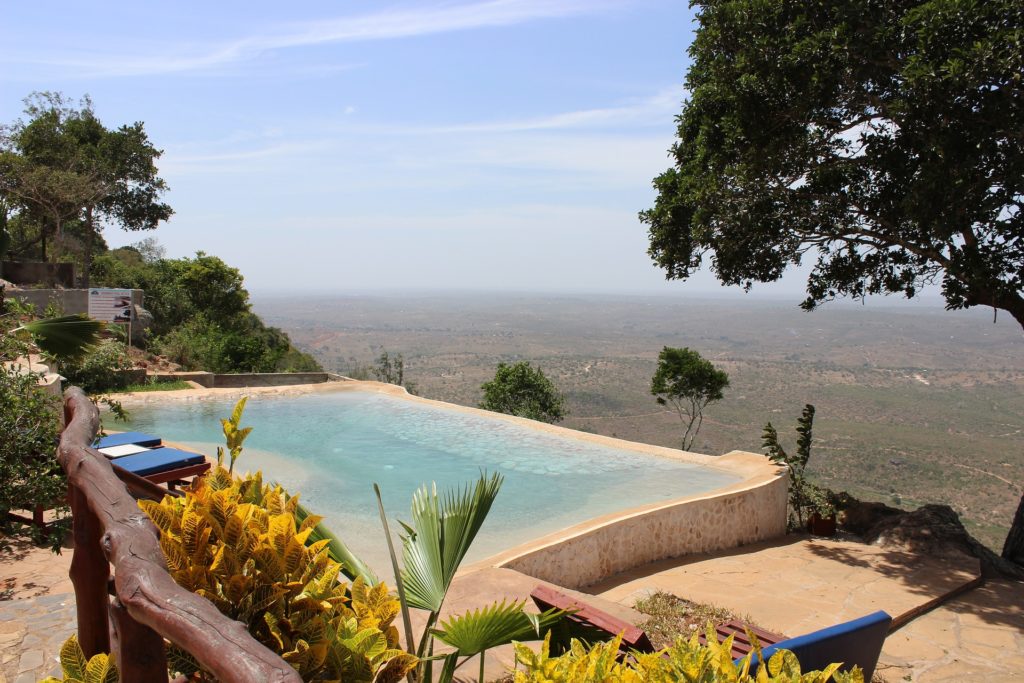 Mount Kenya
Like Kilimanjaro Mountain, Kenya is a beautiful peak in a conspicuous highland that extends to a sky far over 5,000 meters high. Located in the heart of Kenya, just a few kilometers south of the equator, this dormant volcano includes all types of climate, including the base savanna, lush bamboo forests and woodlands, chaparral, and of course, glacial ice caps.
Because of the incredibly diverse ecological zone, Kenya is home to incredibly diverse flora and fauna. In the Afro-alpine Rups area, a particularly rare type of climate, hikers can see truly unique wildlife and take breathtaking views of the surroundings. Unlike other similarly sized mountains in the region, Kenya is home to many large predators, and hikers can catch a leopard, a hyena, and possibly even a lion.
Hiking and Trekking in Africa – Conclusion
Apart from those listed here, there are many other places that you can hike & trek in Africa. Africa is definitely worth your time and effort. Explore the geographical terrain, the diversity of flora and fauna, the lifestyle of native groups. The memories you make in Africa will last a lifetime.
When planning your next trip, consider one of these wonderful natural destinations. Africa has a very diverse climate, culture, and activities, all of which provide a lifetime experience.
Discover more destinations, fun activities and the best hikes in Africa.