Marrakech Food Tours – A Truly Memorable Experience
If you're going to visit Marrakech on your next holiday, there is one thing you should never miss in your itinerary, the Marrakech food tours. Despite beach and historical building, gastronomy experience in Marrakech is unforgettable. Food tours are offering various destinations but Medina is always on top.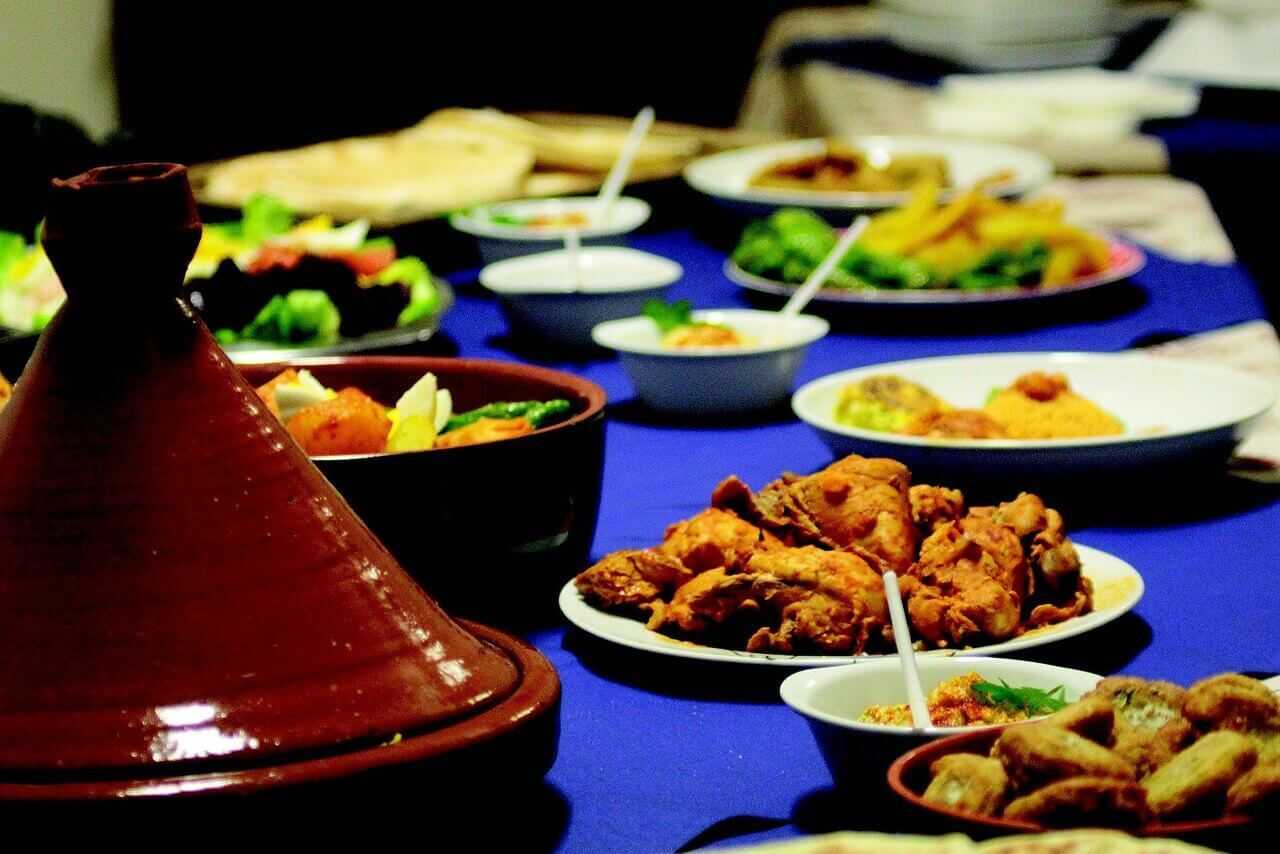 Medina
Medina is the old city of Marrakech situated in the small alley. The old city offers various traditional foods of Marrocco. However, you'll need guides on your marrakech food tours if you want to explore the highlighted menus and how to eat them. Besides, there are hundreds of food stall there.
Food market in Medina is run by organized communities which inherit the traditional recipes and methods from generations to generation. Some marrakech food tours offer a stop by the Medina but specific marrakech food tours to the old city will give a better gastronomy experience.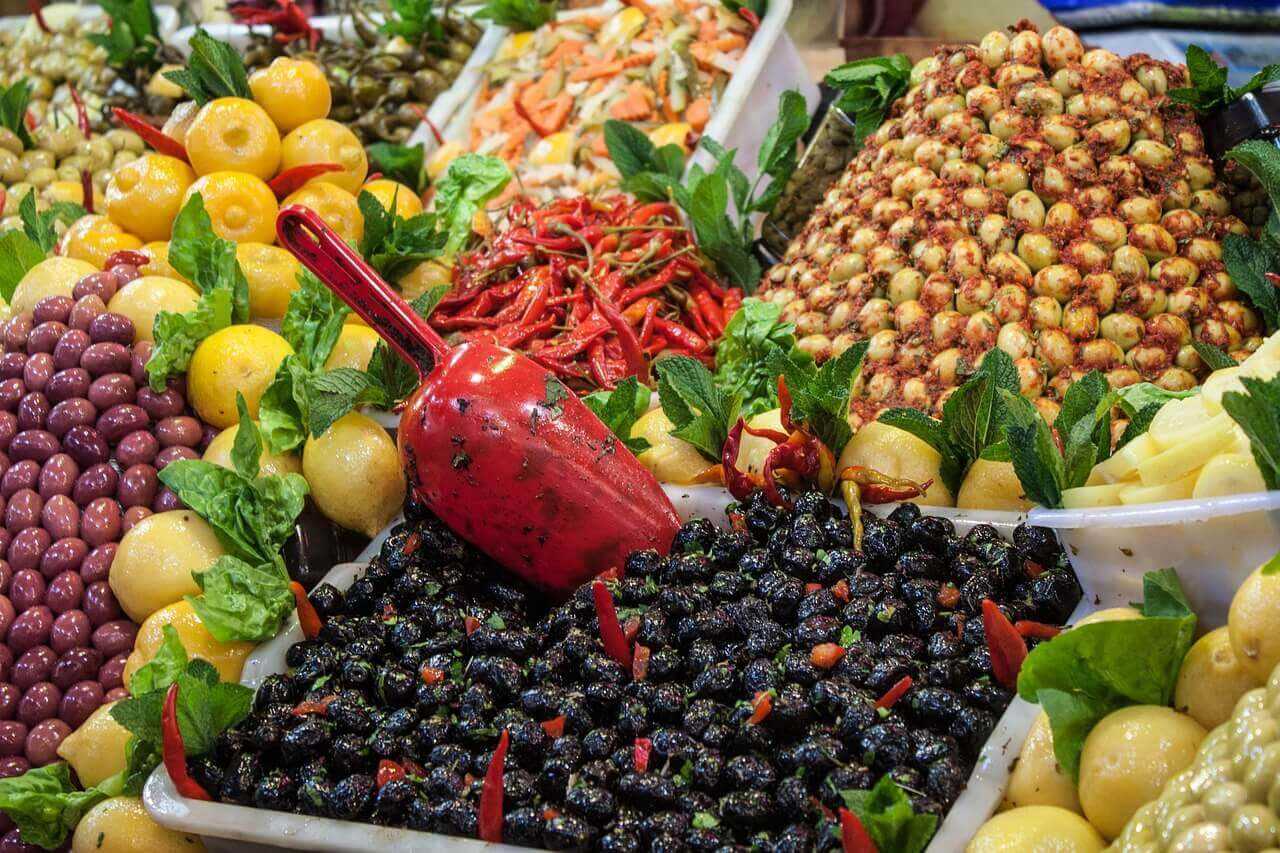 Here are some menus you can find in Medina:
Khobz
It's the traditional bread which is one of the main parts of Moroccan food culture. The common yet the best way to eat the Khobz is by scooping cooked meats with it.
Mechoui
It's a traditional recipe where lamb chunks are sealed in Tangia(clay pot) with herbs and liquids. Then, the pot is cooked slowly in the wood-fired oven. What you need to is collecting your lambs, platting, and eating them with Khobz.
Te'Han
It's actually the traditional cow spleen dish of Morocco, one of the most delicious dishes in Media. It's made from ground beef, cow spleen, and spices. It's tastier than other cow spleen dishes you can find out there.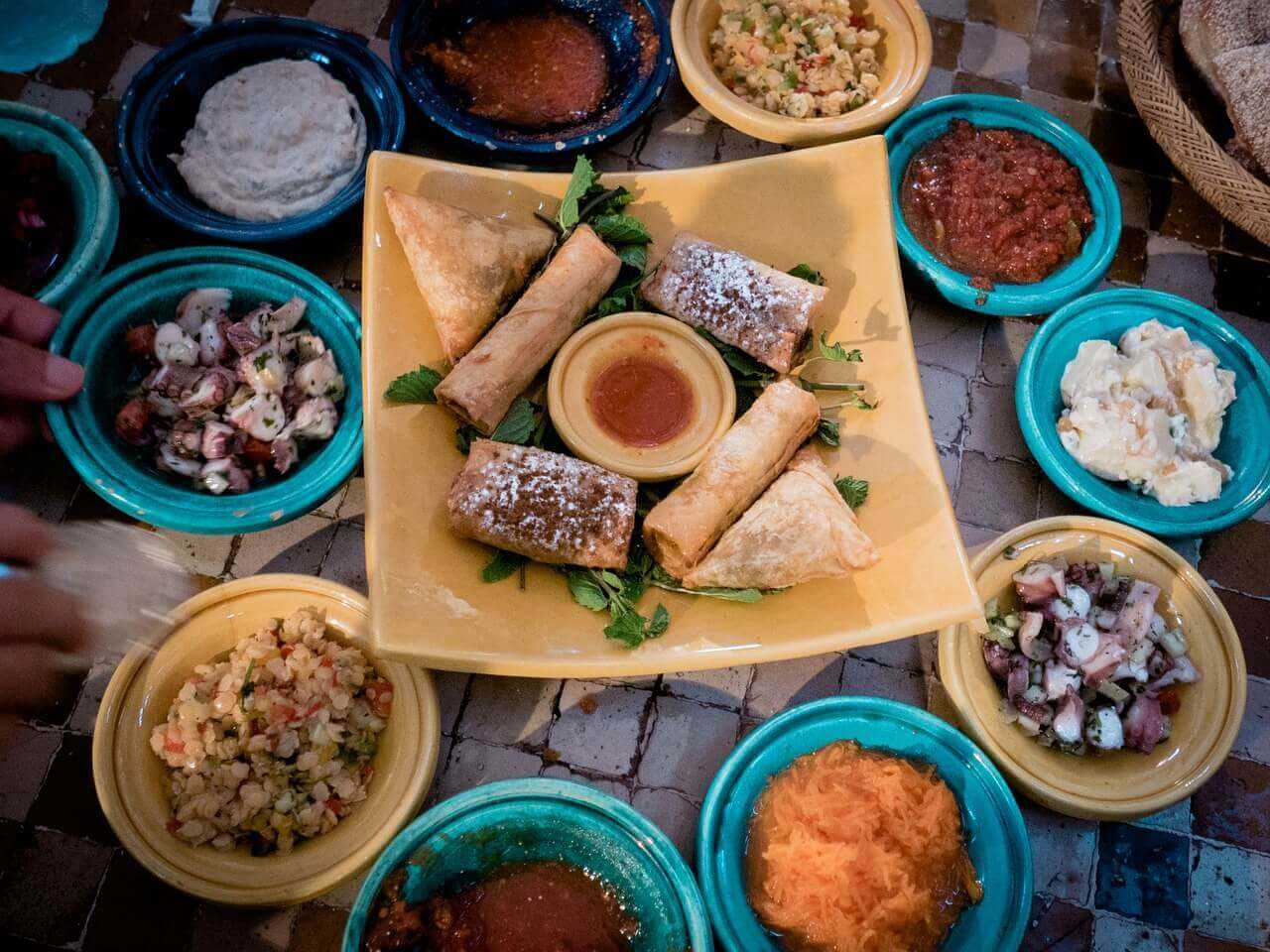 By the end of the tour, you'll find that you've eaten too much. If you've finished with Medina, you can extend your marrakech food tours to Mellah, Jemaa el Fna square, and many more. Some marrakech food tour packages offer extended food tour packages for up to three days.