Top 16 Clubs & Best Bars in Dar es Salaam, Tanzania
When you want to feel the pulse of any city at night, the top places to visit are the clubs and bars. The nightlife in Dar es Salaam, Tanzania has lots to offer for locals, tourists and expatriates alike. Here are a few of the most famous clubs & best bars in Dar es Salaam, that you should visit.

Here we highlight 16 of the best bars in Dar es Salaam, Tanzania:
1) Level Eight / The Kilimanjaro
If you are looking for a dar es salaam bars which is pretty relaxed and calm, and a location to just unwind after a long day or have a perfect romantic dinner at, then this is quaint location is the bar to be. They are pretty little but offer amazing views and perfect, cosy menu of drinks and food. Their cocktails, mainly are pretty commendable, and you are definitely bound to find something you like in their big range of cocktails.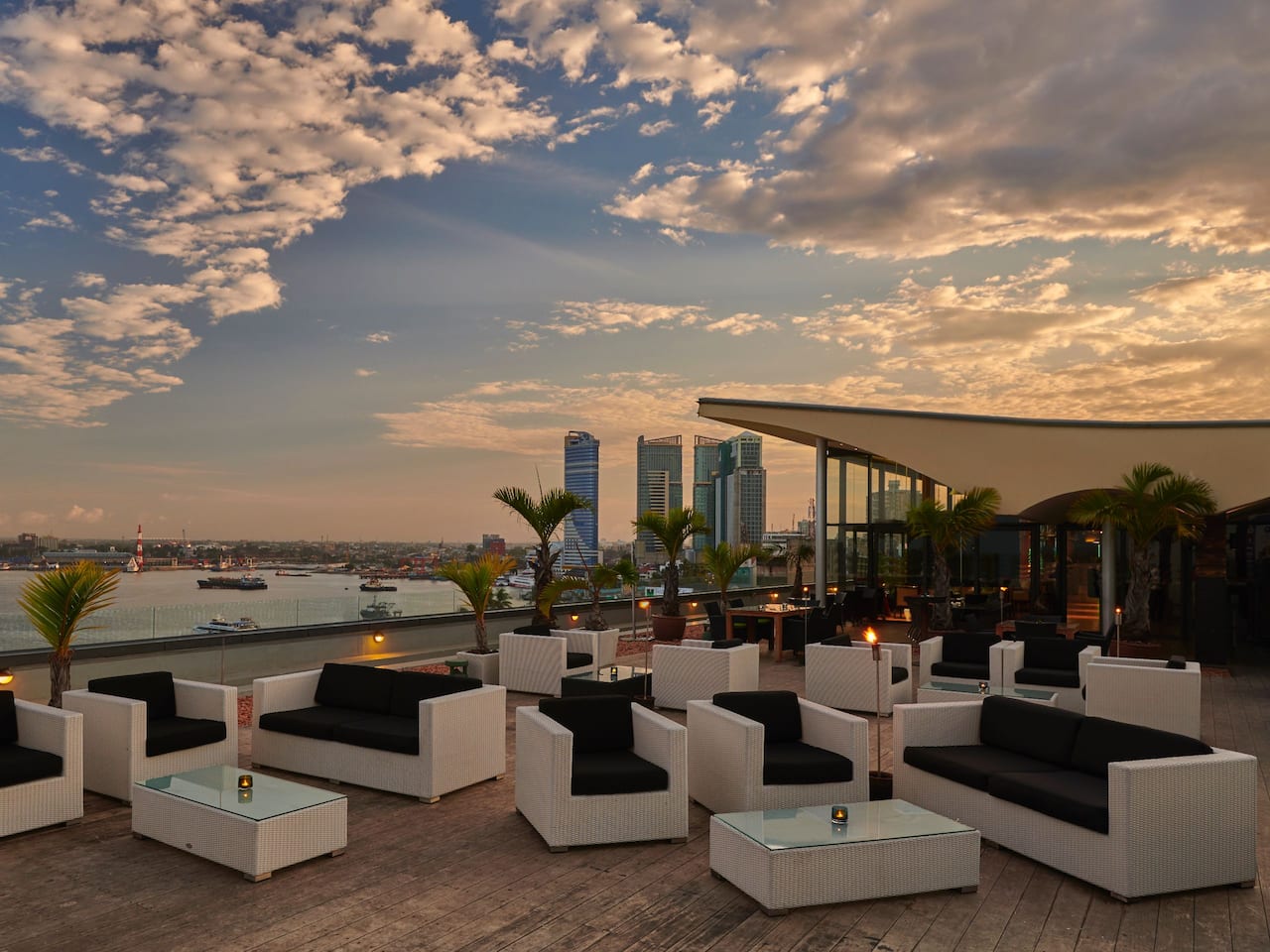 2) Akira Lounge
Akira is a hidden gem on the peninsula. This is one of my favourite rooftop bars in Dar es Salaam. With a chilled out vibe and stunning music, it provides 360 degree sea views. It is my new go-to sundowner place. The view of the sun setting towards the city is one of a type. It is also the top venues in Dar es Salaam to enjoy nightlife.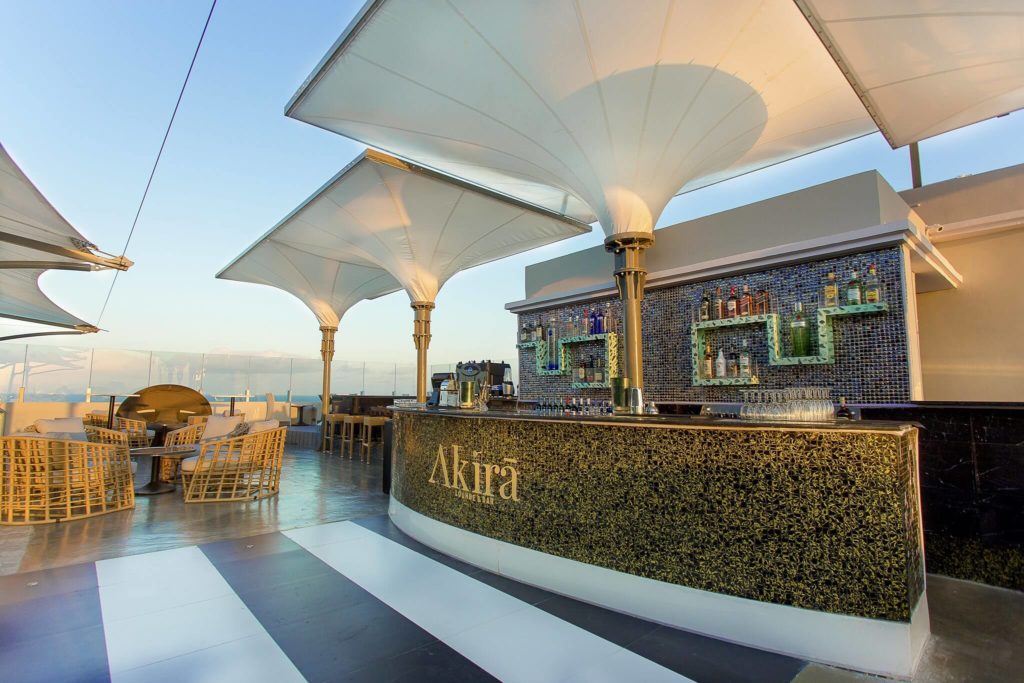 3) High Spirit
High Spirit is a special place in Dar es Salaam. Every Saturday and Friday its best rooftop bars in Dar es Salaam changes into club, complete with light up dancefloor. With views over the city centre, it is simple to feel you are in NYC once the sun goes down. They generally play a combination of Indian and European music and the party goes on until around 3am.
4) Ramada Encore
Ramada's rooftop provides view of the sea on 1 side, and of the city on the other, so pick wisely. The dar es salaam bars serves a big range of cocktails and has nightly happy hours on domestic beers. As the evening progresses, the DJ plays a variety of old school hip hop, old school R&B, and definitely, Tanzania's own Bonga Flava.
5) Q Bar
Q Bar was opened in 1997 as an area for people to drink, eat and kick back and not much has replaced. Q cozy atmosphere, best music and cost-friendly drinks make it welcoming hotspot all night and all day. They also provide hotel rooms here, making this location very famous with visitors looking to stay on the Msasani Peninsula. This is the best location to spend a fun, easygoing evening with friends while passing via Dar es Salaam, whether you are dancing or watching the game.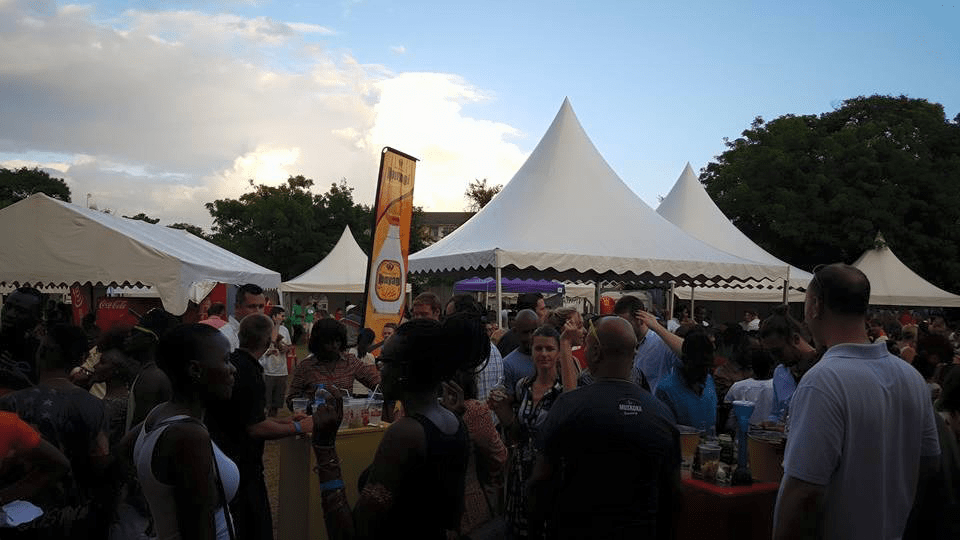 6) Savannah Lounge & Bar
Placed on the 3rd floor on the JB Belmont Hotel, Savannah Lounge & Bar is one of the more stunning spots in town to grab a drink; they are well famous for their extraordinary cocktails, as well as great range of champagnes, spirits, and fine wines. Sports fans will find lots of screens playing the big matches here, and music fans will find lots to keep them entertained between the dance floor, the live music from the Bora Bora band, dar es salaam bars karaoke nights. Wherever your interest like, their nightly happy hour from five to seven with complimentary snacks is something everybody can smile about.
7) The Slow leopard
If you are sports lover and are wondering what to do in Tanzania full night, then think no more and go to this super relaxed and laid back dar es salaam bars. Considered to be more of a men's club, this is the best location for your guy gang to watch a game or enjoy some taste burgers and other finger food, along with some cool beers to wash all that food down. When there is not a game, you can hear some best beats playing here, which just compliment the otherwise chill vibe of the best bars in Dar es Salaam.
8) Elements
This is another location in Tanzania that doubles as both a restaurant and a Dar es Salaam bars. During the day, this is a mellow restaurant which serves some best Indian and Mediterranean cuisine, if you are missing home, and as the sun sets, the location almost magically changes into one of the most happening nightclubs in the full city, with supposedly the top music of all the nightclubs in the place. At night you can find some taste finger foods on the menu along with a rich range of lip-smacking cocktails to pick from.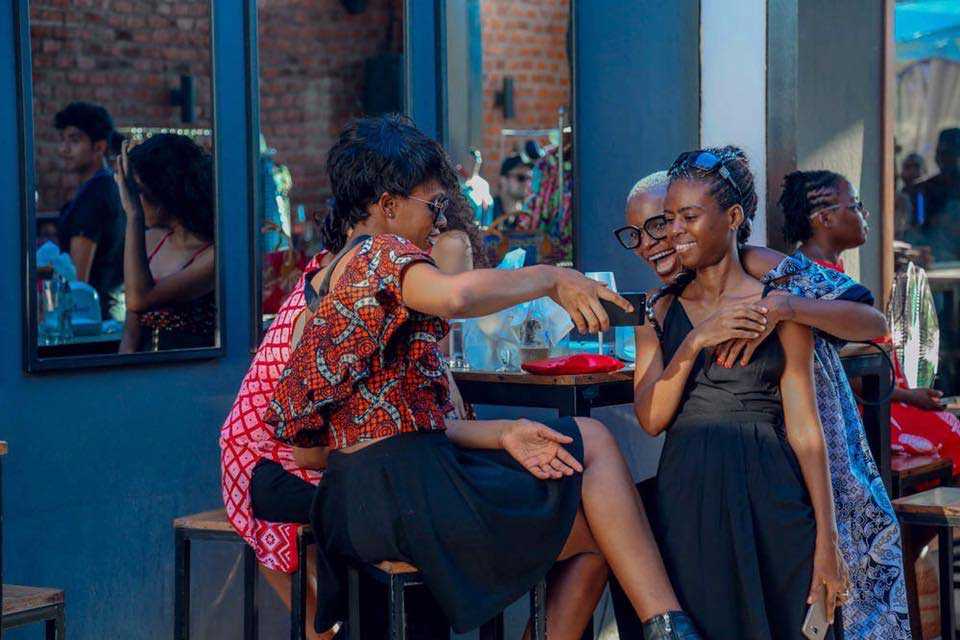 9) New Maisha Club
If you are confused between going to a restaurant for a tasty meal or going to a best bars in Dar es Salaam to have fun, hesitate not because we have the top of both worlds! The restaurant club-dual treat is a remarkable way to spend a night. Packed with multiple Dar es Salaam bars, great seating arrangements, a big dance floor and some of the top drinks and food you can find in Tanzania, you are promised to have a night packed with fun at this location which is one of the top Tanzania nightclubs. If you are visiting on a weekend ensure to get there early, so it tends to get truly crowded.
10) Jozi Lounge
This is more youthful and upbeat nightclub and if you are pumped up with power and want to let it all on the dance floor, this is the top location for you to go. The large nightclub has a relaxed seating place and a remarkable range of food, as long as some wines, beers, and other cocktails as well. There are regular karaoke nights, DJ nights and disco lights which are very famous here, and the remarkable light display is another best thing which makes this one of the top Tanzania nightclubs.
11) East 24 Bar & Grill
Placed on the Old Bagamoyo Road, Mikocheni, this Dar es Salaam bars is very famous nightspot in the city. It is general to find a long line of vehicles parked outside its environs on weekends. So, if you intend to visit, you should try to arrive early to make sure getting entry and making the most of the experience. The music is remarkable and little drinks and chops are also commendable.
12) Triniti Guest House
Placed on Oyster Bay, this dar es salaam bars is a favorite with both expats and locals. The simplicity of its surrounding makes it even more unique. It is more like a semi-air shed where you can have an evening with your family or friends as you sip on your drink and much on their finger bites. They also provide some best great steak and fish dishes. The music is generally cool and hip.
13) Zens Bar & Restaurant
Zens bar serves as a honest introduction to Dar es Salaam nightlife with a peaceful atmosphere and friendly staff. It provides a big range of drinks in its best bars in dar es salaam and serves a range of tasty meals in its restaurants. If you are up for some drinks without guessing anything too fancy, Zens Bar might just be a location for you.
14) Billycaners
One of the most famous Tanzanian bars is Billycancers. You will be shocked by the energy in this little club, which is placed off of a quiet, unsuspecting street. The club has sweet music and puts on a remarkable show. Lots of young people who live in the city frequent this location. Also, for those who are interested in reggae music, the Maisha club is a famous place for young people in Dar es Salaam.
15) The Waterfront Sunset Restaurant & Beach Bar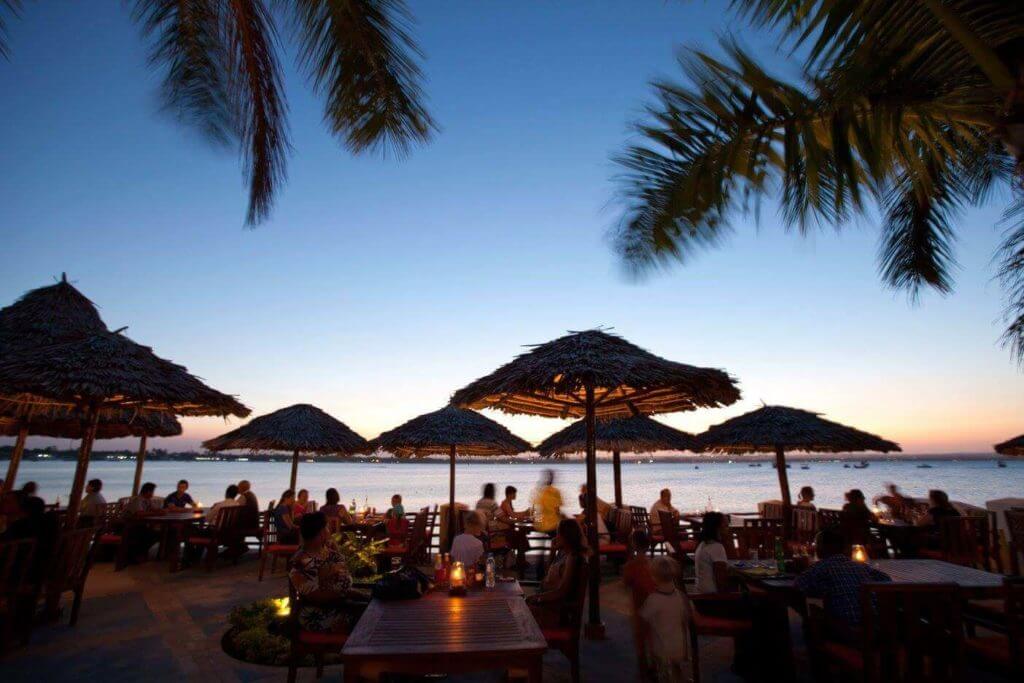 16) Havoc nightspot
Just as the name advises, get ready to raise some havoc at this happening night club in country. Begin the night by enjoying their tasty food along with some delicious cocktails and other drinks such as beers or wines, and then groove to the beats of famous western songs that are played by their in-house DJ every night. Another quirky yet very good thing about the best bars in Dar es Salaam is the light show, which fast attracts you to come and visit it. During the weekends, the bar tends to get quite crowded so ensure to arrive early to book a table.
For the Locals Clubs & Best Bars in Dar es Salaam
If you are visitor, ensure you are alert of your surroundings. You can visit any of these locations with no more than a cheap taxi ride.
The Royal Chloe social club is rarely referred to buy its right name. It is more famous as the Corner Bar, the Bengas place, or the International School. It is placed in Masaki area on Chole Road, and it is famous for amazing local Mishikaki and Kuku Ya Kingyege. If you are taking a bajaj or taxi to the Dar es Salaam bars, tell teh driver that you want to go to the side bar on Chole road.
One another place that might have a mixture of locals and foreigners is the Garden Bistro, where domestic Mishkakai barbecue is sold in the back. There is lots of parking as this location since it is further from the city center.

Discover more restaurants and things to do and fun activities and top bars in Dar es Salaam, Tanzania.