The 51 Best Things To Do in Cape Town
Discover the best things to do in Cape Town. The real question here is what you cannot do in Cape Town, South Africa. This is the city shinning with culture, adventure, and culinary arts. Begin your day with a morning tour up the Table Mountains; with clearer skies in the early hours, you will be capable to enjoy amazing views of the city. From here, you can head to Chiffon Beach or Boulders for some sand, sun, and surf, you can experience the Mothers City rich history.
The District Six Museum and Robben Island both do a remarkable work recounting the city's struggle to overcome apartheid. And Greenmarket Square and Bo-Kaap offer an amazing glimpse into Cape Afrikaan and Malay traditions. In 2015 – 2018 Cape Town was ranked as one of the world's top-ten best cities to visit in Travel & Leisure's and is one of the top three most-visited cities in Africa according to the annual Mastercard Global Destination Cities Index.
Here we highlight some of the best things to do in Cape Town: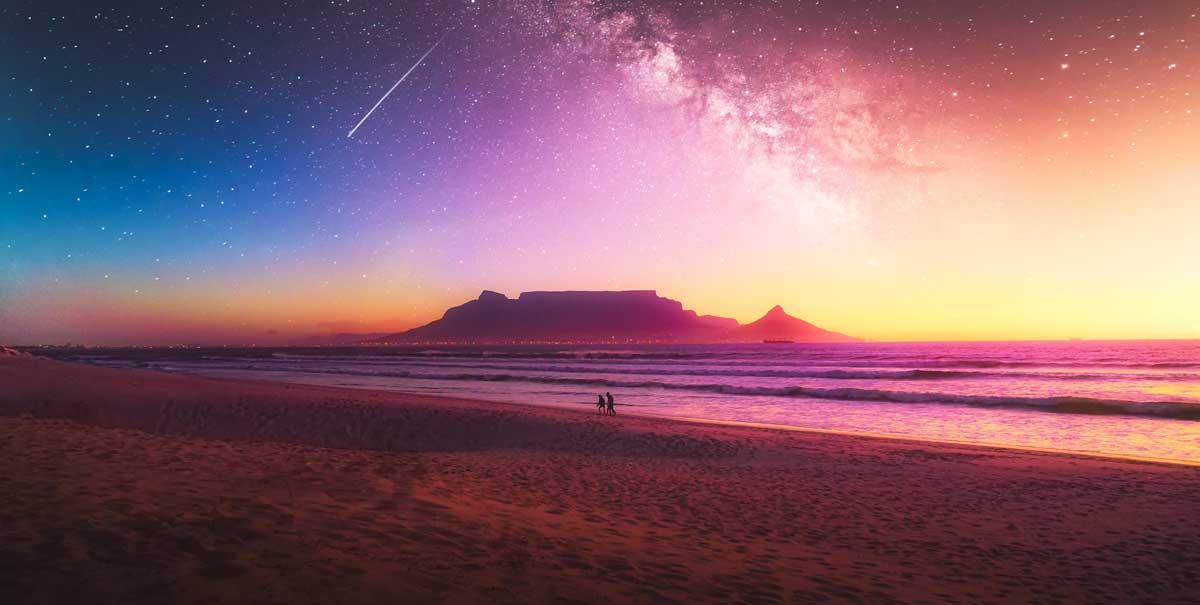 1. Visit the Table Mountain
Hiking has never been boring. Once you are in famous city, you can pick to hike up the Table Mountain via the Platteklip Gorge. The viewpoints are value an explore, and you can enjoy the beautiful sunset as you catch the last cable car.

2. Enjoy the beach
The west side of the Cape Peninsula, on the Atlantic Ocean, has an extremely definite style of the beach. This is where the more stylish set goes to see and be seen, particularly along the Atlantic Seaboard, also famous as Cape Town "Riviera", which stretches from the V&A waterfront on the north shore of the Table Mountain.
North of Atlantic Seaboard are the beaches of Table Bay and Blaauwberg. These sport the wonderful postcard view of Cape Town over Robben Island and Table Mountain and tend to be more famous with locals, particularly kitesurfers.
The east side of the peninsula, on the hot Indian Ocean. These beaches are favored by locals who live in the Southern suburbs of the city who do not need to drive far to get to a beach.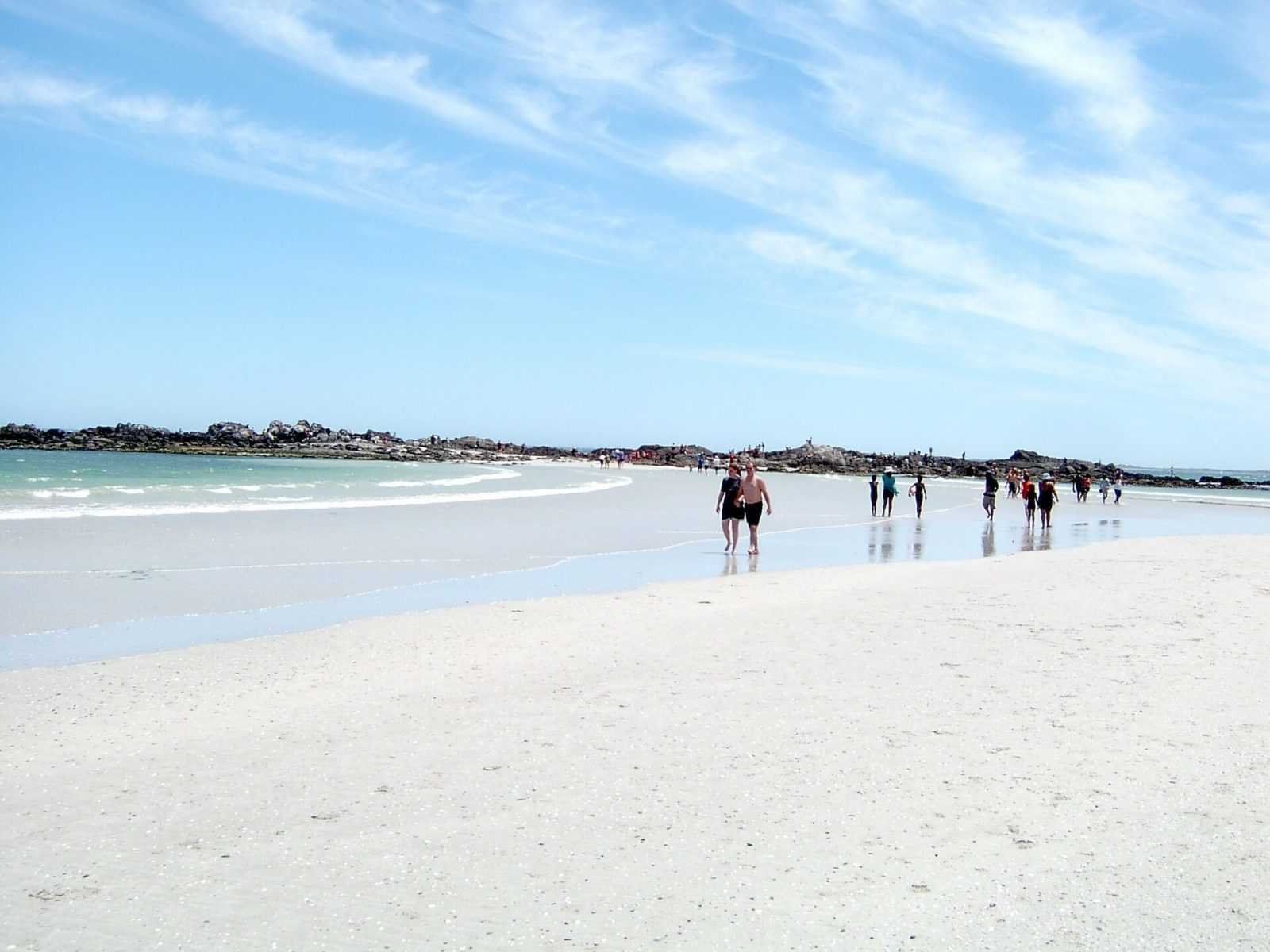 3. Visit the Zeitz Museum of Contemporary Art Africa (Zeitz MOCAA) / World's Largest Museum of Contemporary African Art
The Zeitz Museum of Contemporary Art Africa, was opened on 22 September 2017 at Cape Town V&A Waterfront. It will be the world's biggest museum dedicated to contemporary art from Africa and is designed by globally acclaimed designers Heartherwick Studio, based in London. The museum is housed in 9.500 sq metres of custom designed area, spread over 9 floors, carved out of the monumental structure of the historical Grain Silo complex.
The Zeitz Museum of Contemporary Art Africa museum which collects, researches, collects and exhibits twenty-century art from Africa and the diaspora. With over a hundred galleries, spread across 9 floors, the museum shows cutting edge-work in its special and permanent exhibitions. Guess to view stunning pieces from Kendell Gress, Kudzania Chiurai, Ghada Amer, Mouna Karray and many more. Housed at the V&A waterfront in a remarkable venue designed by architect Thomas heatherwick, the building itself is a much piece of art as its collection and the best thing to do in Cape Town.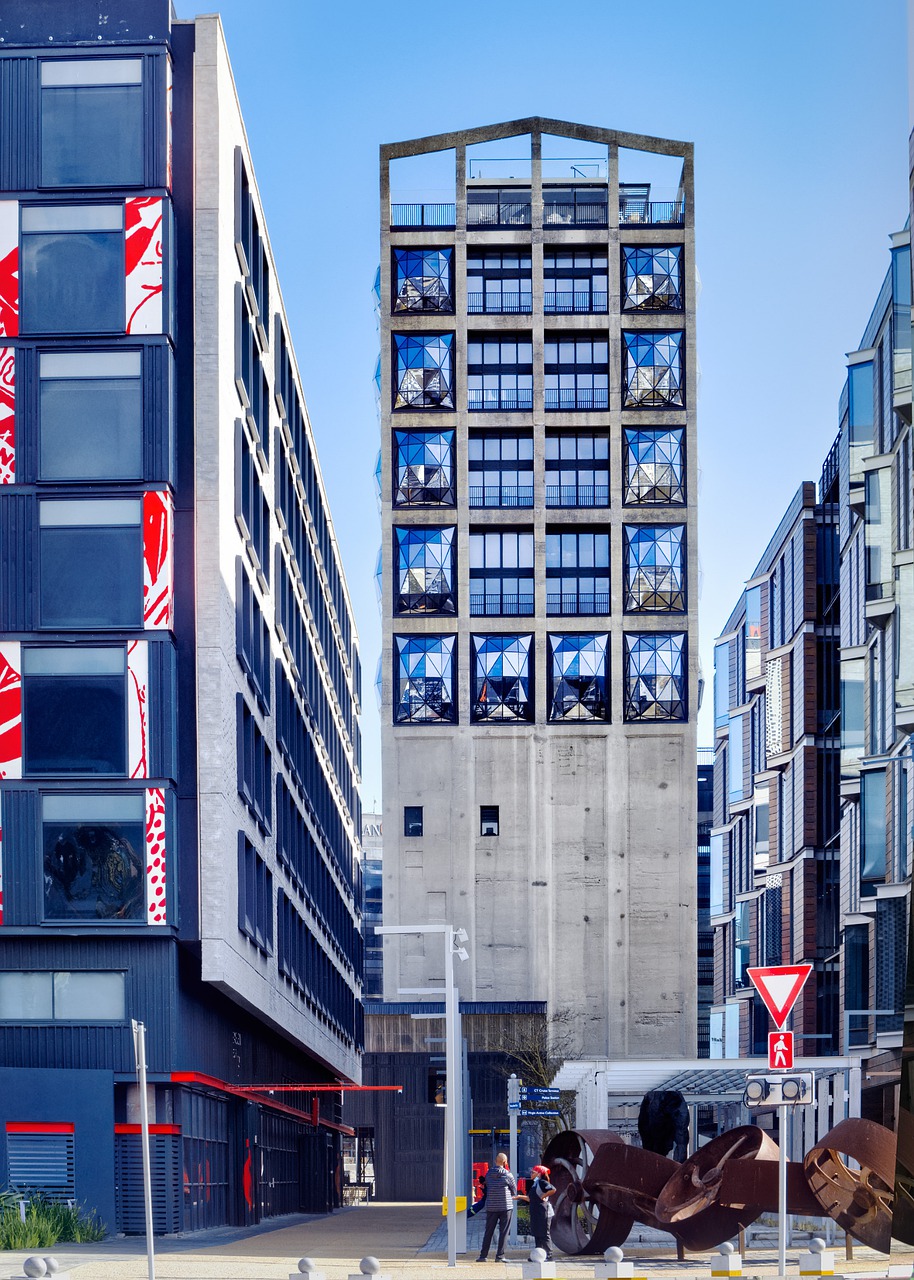 4. Volunteer at lion sanctuary
If you are an environment fan, this task is crucial for you. Spend a week or two taking care of lions that cannot be released to the wild yet. The dedicated team has several activities, and your contribution will be highly appreciated.

5. Volunteer with the endangered African penguins
Simons Town is a remarkable base for several wonderful sights along the cape, but it is famous for a set of residents that seem just a bit out of location on the African continent. Penguins!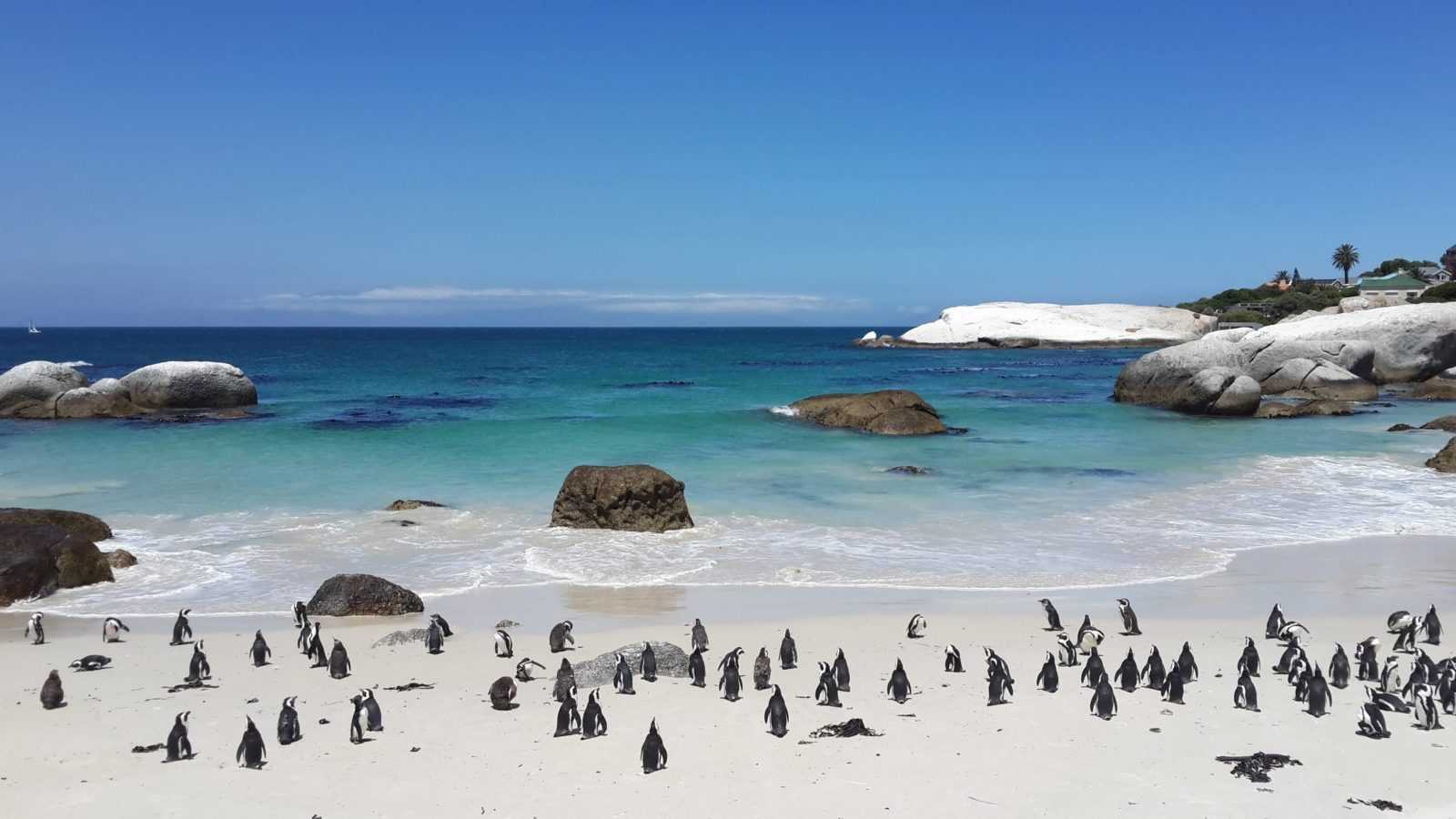 6. Visit the Two Oceans Aquarium
Nature is breathtaking. Watch more than 3000 sea creatures enjoy their time in the waters. Explore different underwear species from the Ocean Basket Kelp Forest, which also presents the special kelp that is found on Cape Town beaches. Check out what sea life looks like under a microscope, and see the Indian Ocean. View mesmerizing shows that specs the dazzling colours of its fish, shy octopuses, translucent jellies and knysna seahorses. This all-weather venue is a perfect place for families to enjoy, and old and young will have the chance to explore below the waterline and discover an intriguing globe generally hidden from sight.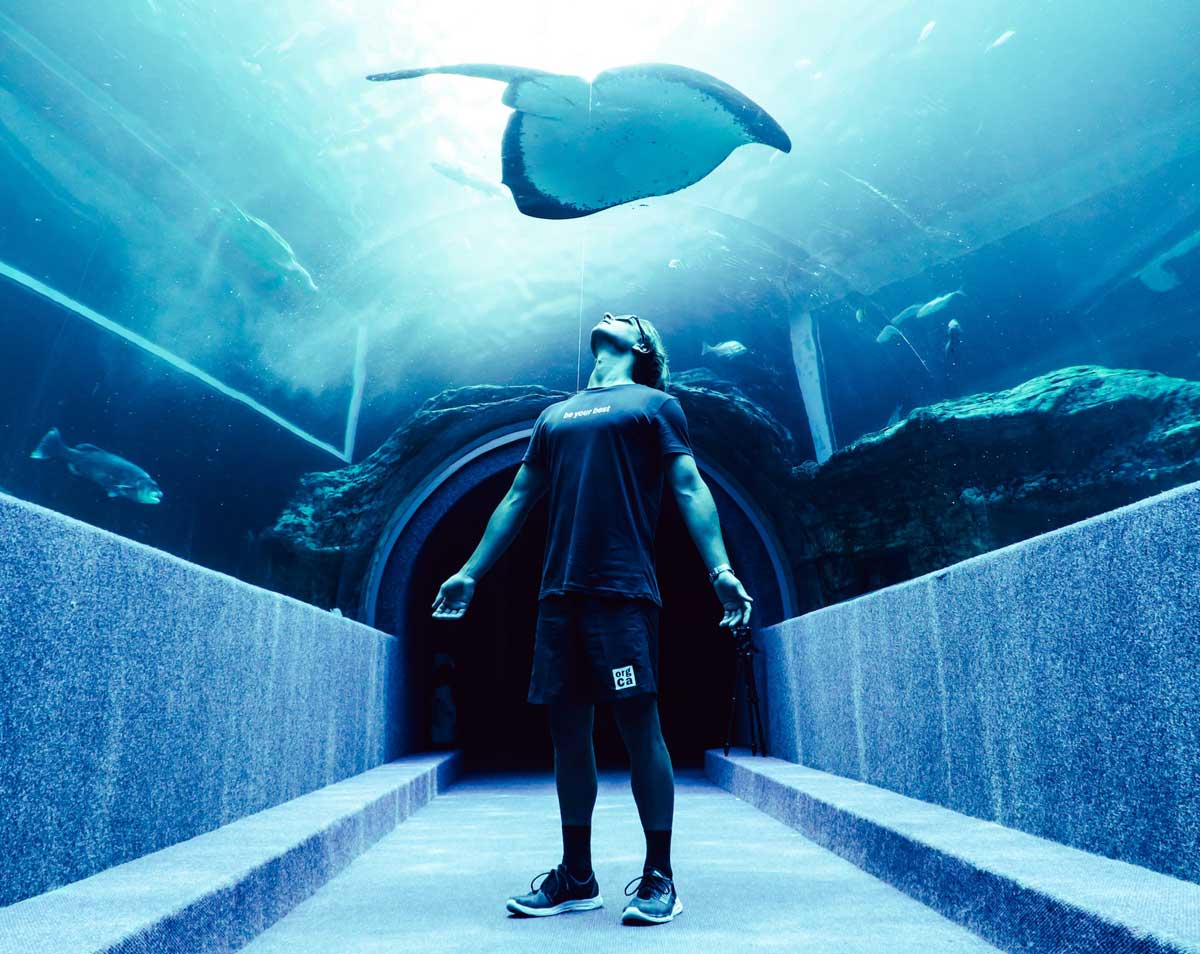 7. Learn surfing
The stoked school of surf is ready to offer you an unforgettable experience while learning how to surf. The coaches are well trained and provide you an amazing experience in learning.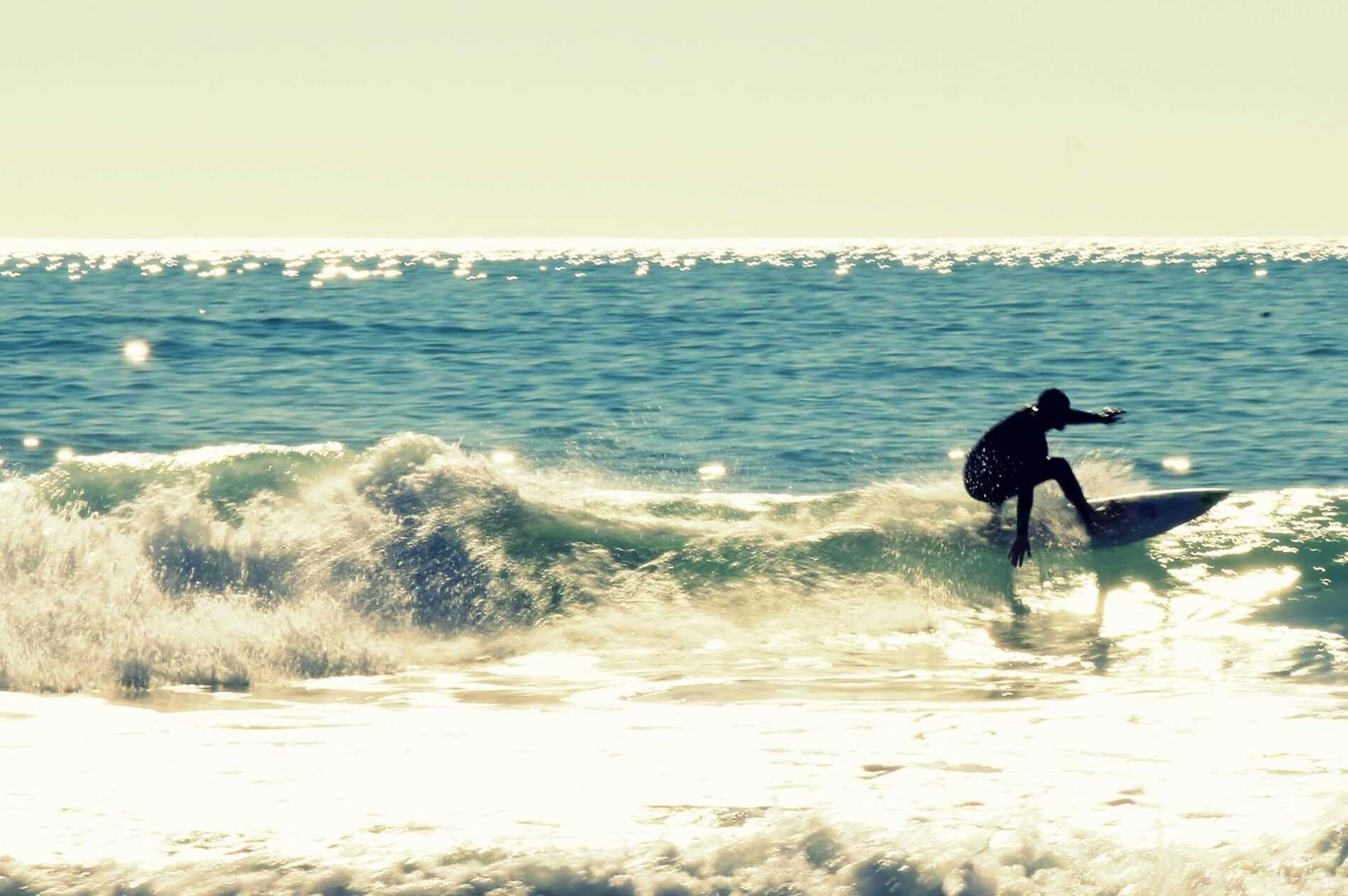 8. Skydiving
Go skydiving and enjoy the unbelievable aerial view of Cape Town. If you are afraid of heights, you can tag your partner along and enjoy the moment.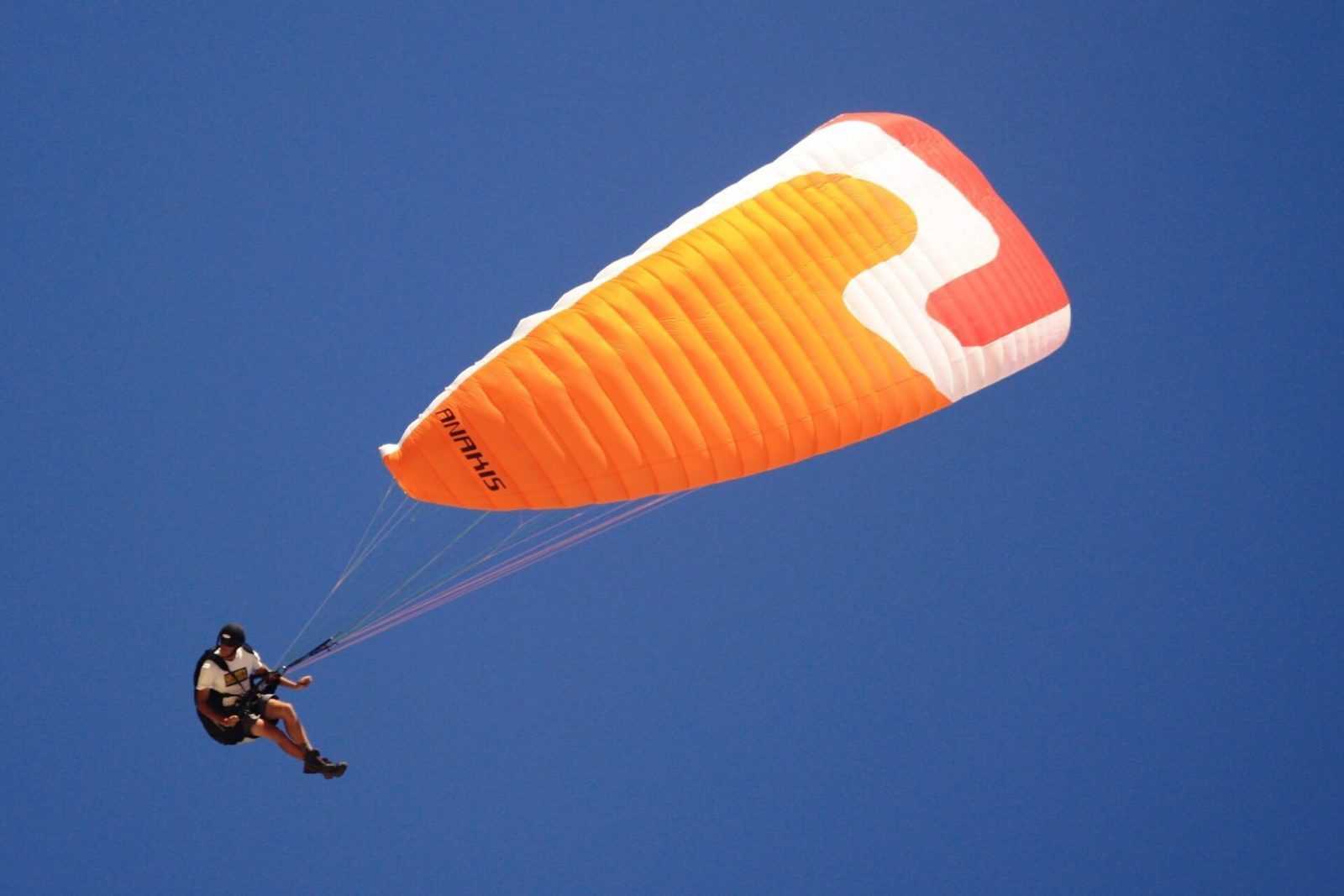 9. Go souvenirs shopping in Greenmarket square
If you are looking for the best place to get souvenirs, Greenmarket Square should be your stopover. It also trades crafts and souvenirs with an African theme.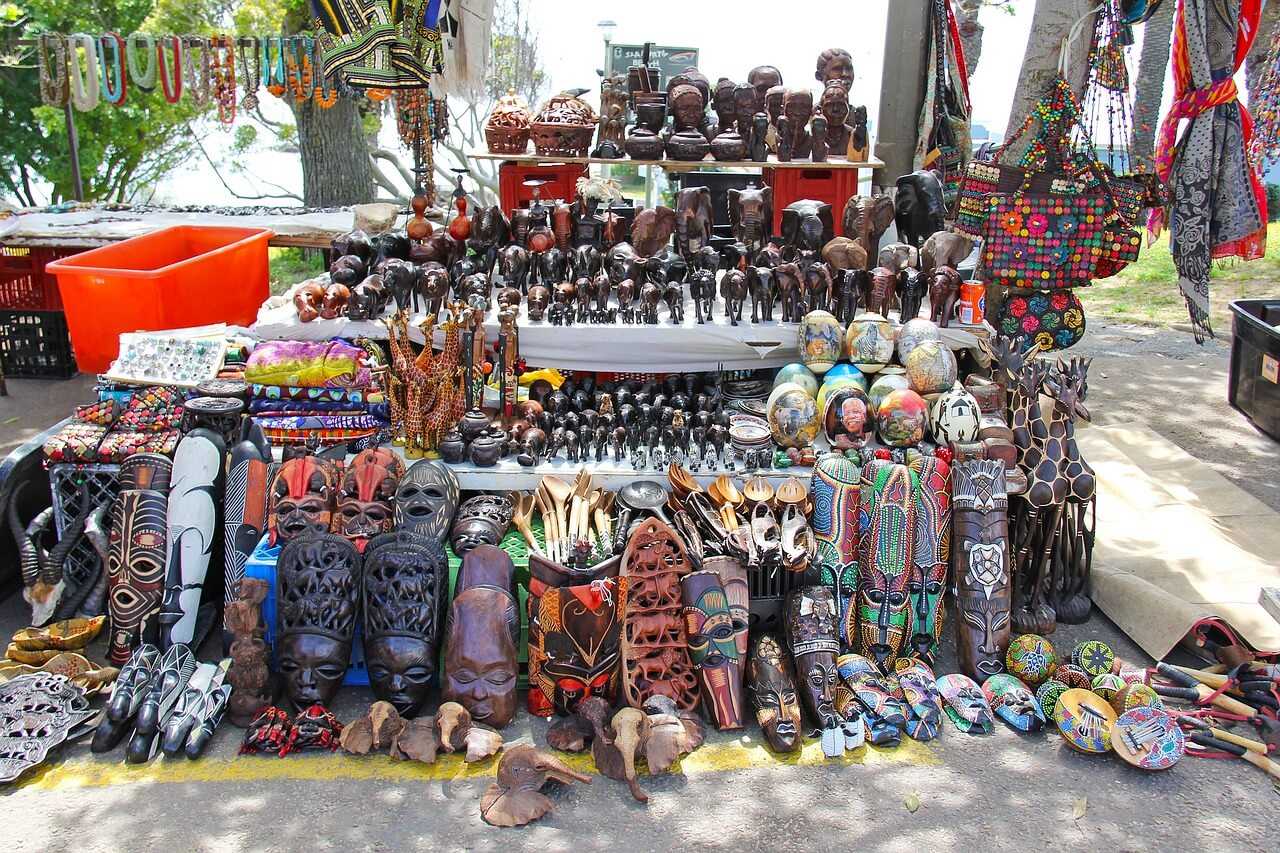 10. Victoria Wharf Shopping Centre
Victoria Wharf Shopping Centre at the V&A Waterfront is one of the most popular shopping destination in South Africa.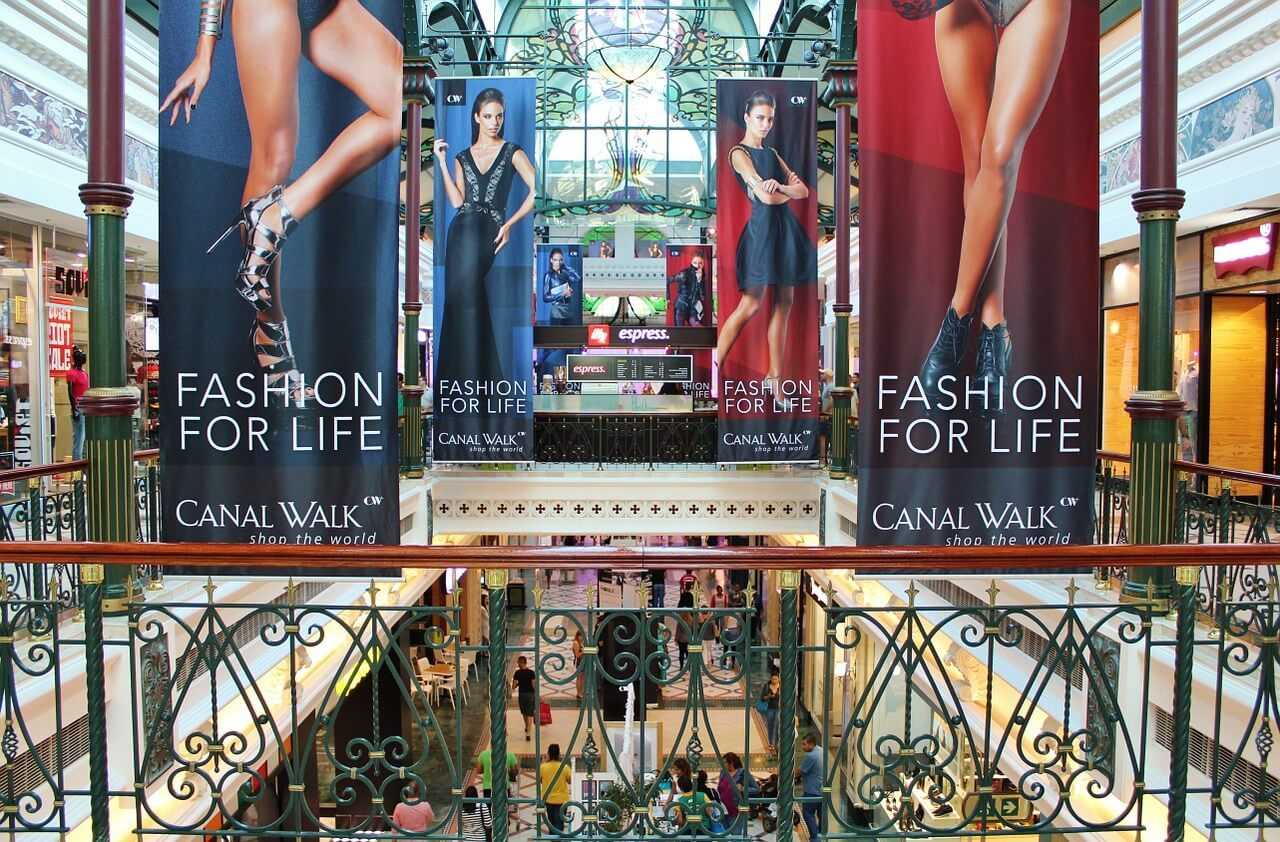 11. Visit the Robben Island
Robben Island is where the former South African president, Nelson Mandela was imprisoned for 18 years which was part of his 27 years jail term that made him a legend because of fighting for his country's independence.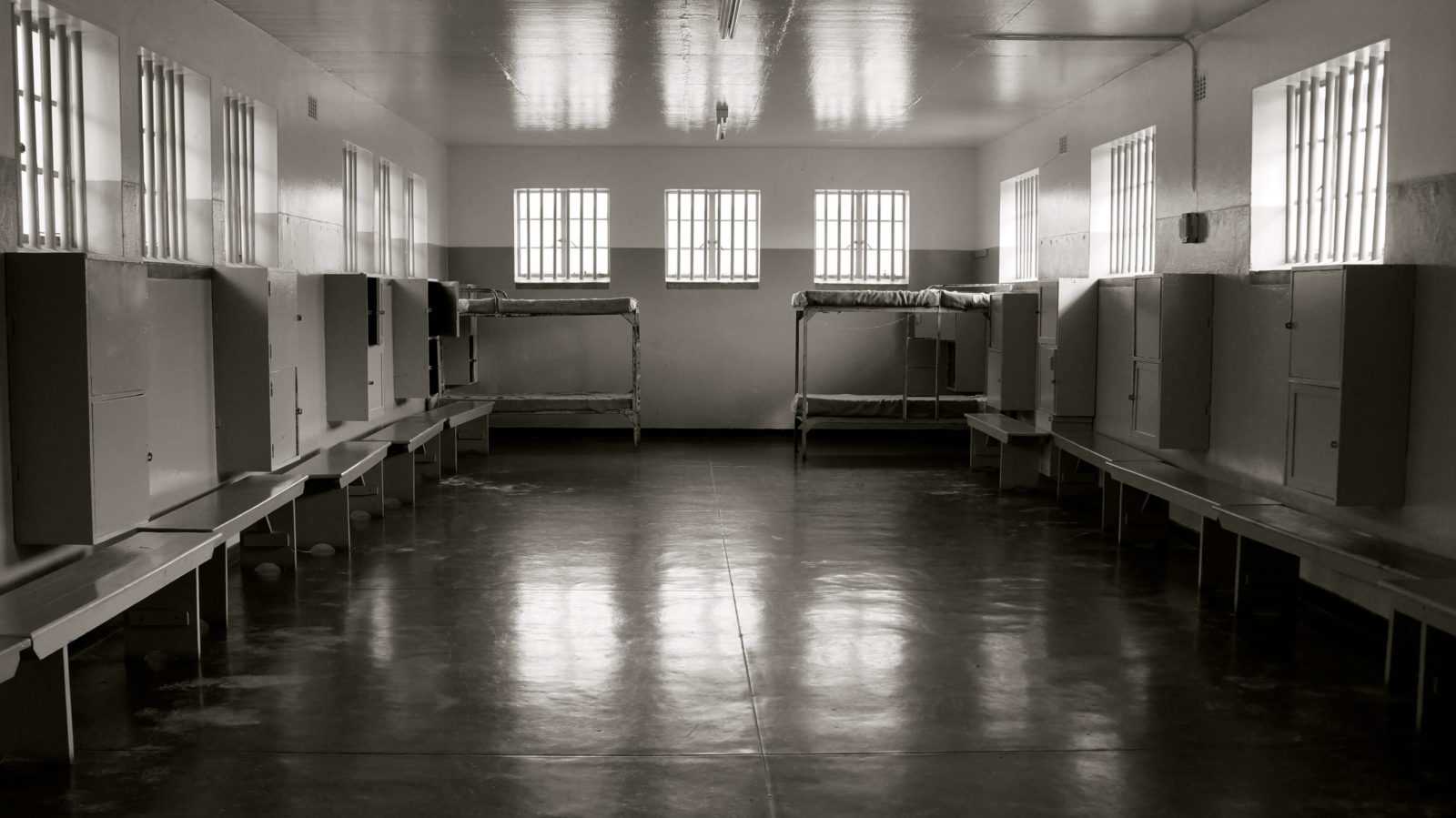 12. Relax at the Kirstenbosch Botanical Garden
Kirstenbosch Botanical Gardens was the primary Botanic Garden on the planet to be declared a UNESCO World Heritage place in 2004. When in Cape Town ensure that you schedule at least half a day for walking these wonderful gardens. The cultivated garden shows sets of South African plants, particularly those from the winter rainfall area of the country. The Kirstenbosch visitors center contains an information desk and different retail outlets and a coffee shop. The center for Home Gardening has an outlet for plants and other services to support the home garden.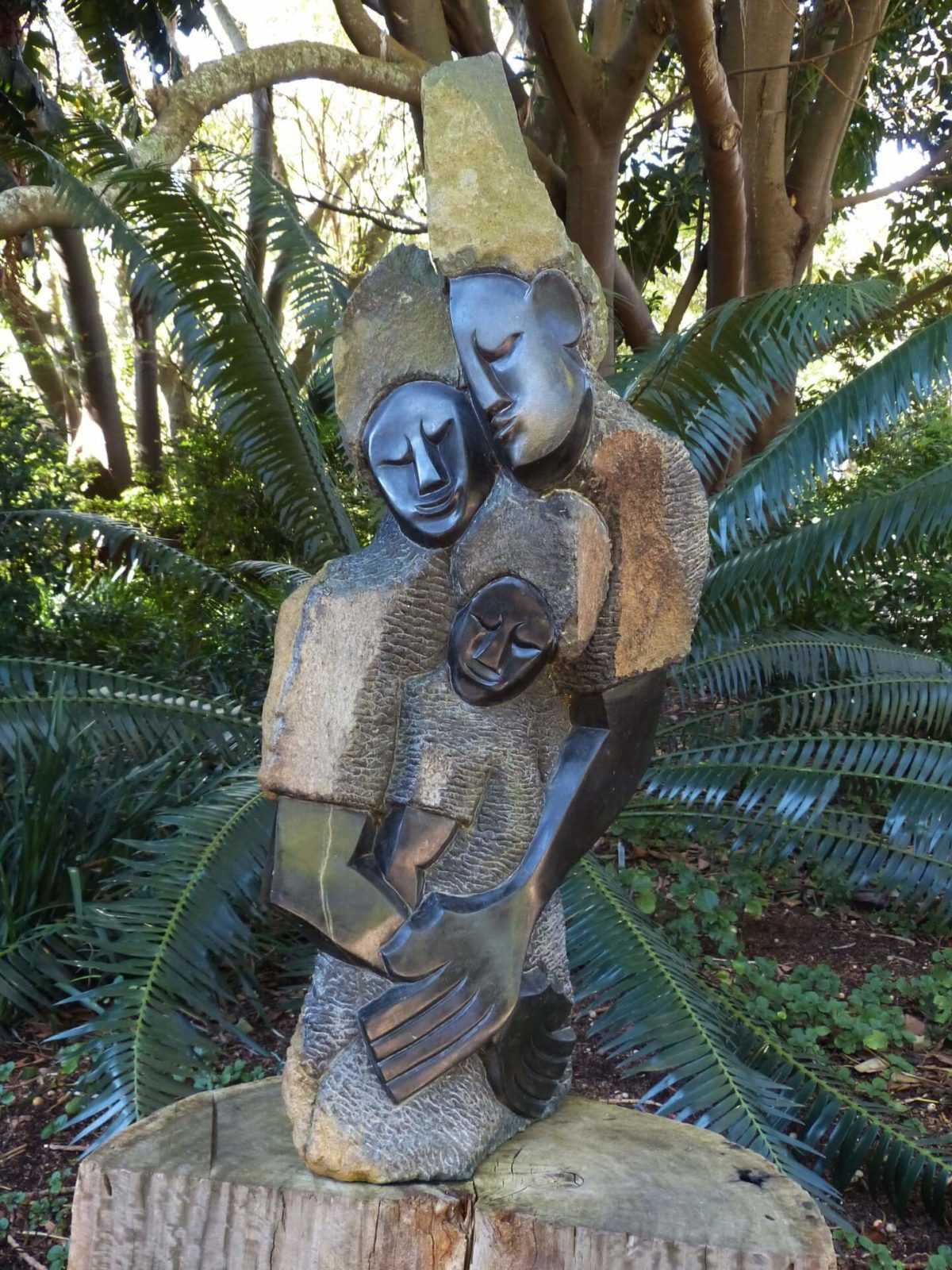 13. Hop on and hop off
The hop on and hop off bus ride is the best and easiest way to visit this city. Places you can visit with this tour bus contain; camps bay, table mountain, Green Point and V&A Waterfront.
14. Visit district six
District Six was formally named the 6th Municipal District of Cape Town in 1867. When it was established, it was a wonderful mixed community of merchants, freed slaves, immigrants, labourers, and artisans. While the main culturally motivated and systematic removal of people took place during the period of Apartheid, there were already some removals that took place in the early 1900s. set back in time and learn about the unjust displacement of locals here in Cape Town and this the best things to do in Cape Town.

Photo: Courtesy Of District Six Museum
15. Drink in the long street vibe
Enjoy your favorite drinks at the various bars and pubs found on this street.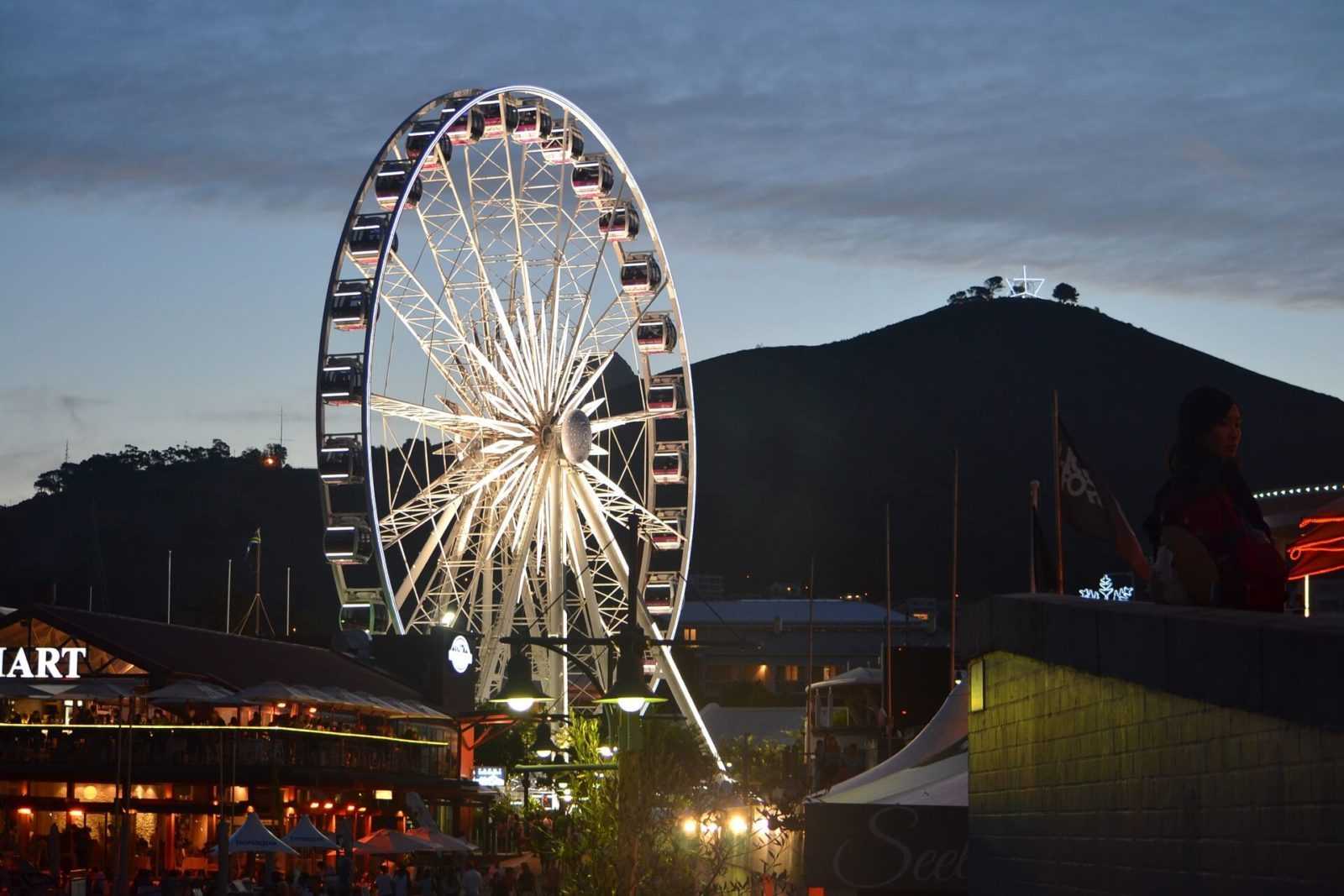 16. Enjoy a fishy dish
Cape Town's chefs are very competitive. Thrill your taste buds with professionally made tuna at the shores of South Africa. Prawns are also available for those who want to explore seafood.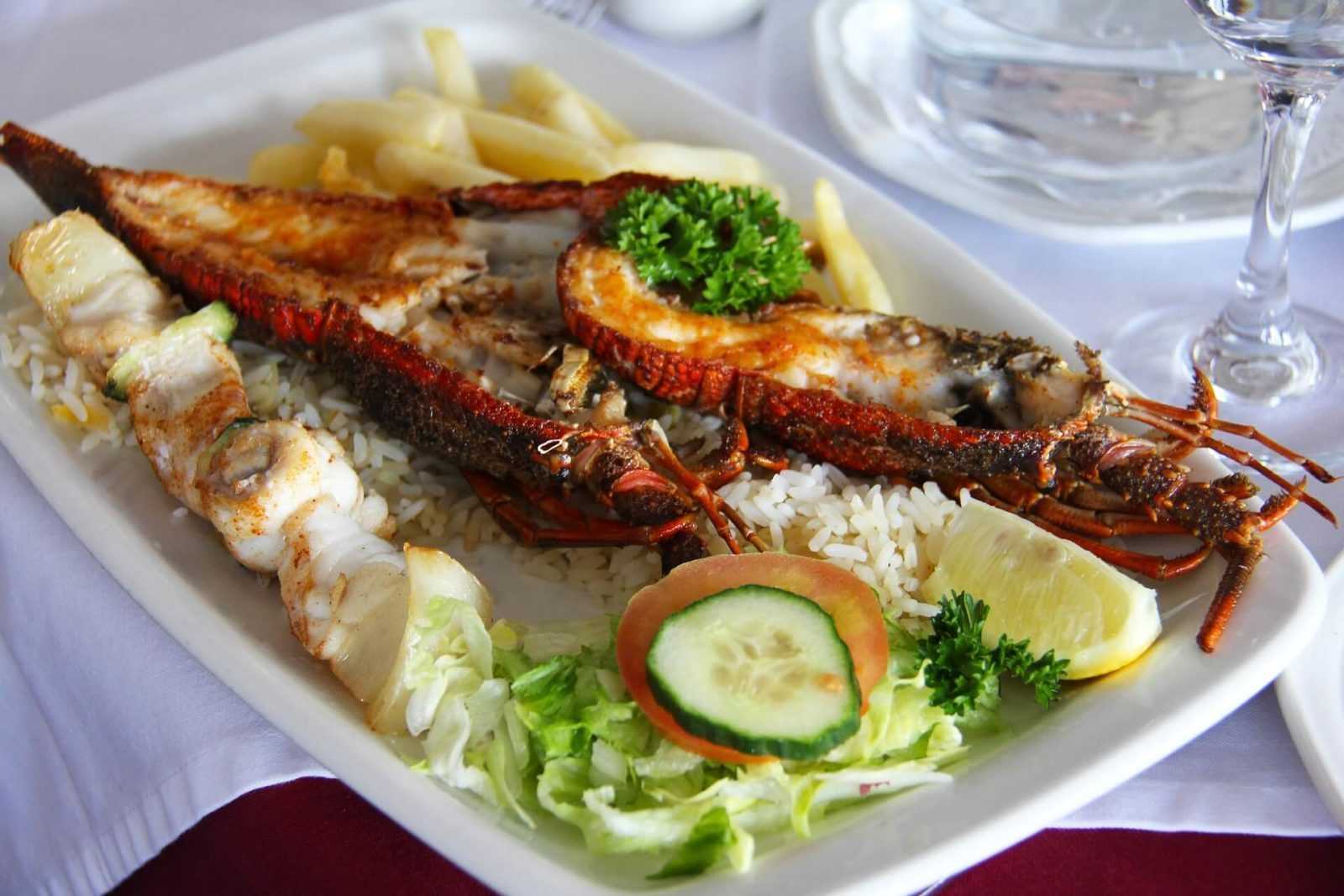 17. Get the crispy Italian pizza
You don't know the real meaning of finger-licking pizza if you haven't tried this Italian pizza at Hout Bay and Seapoint. Get your hunger calmed down in the sweetest way you will ever experience.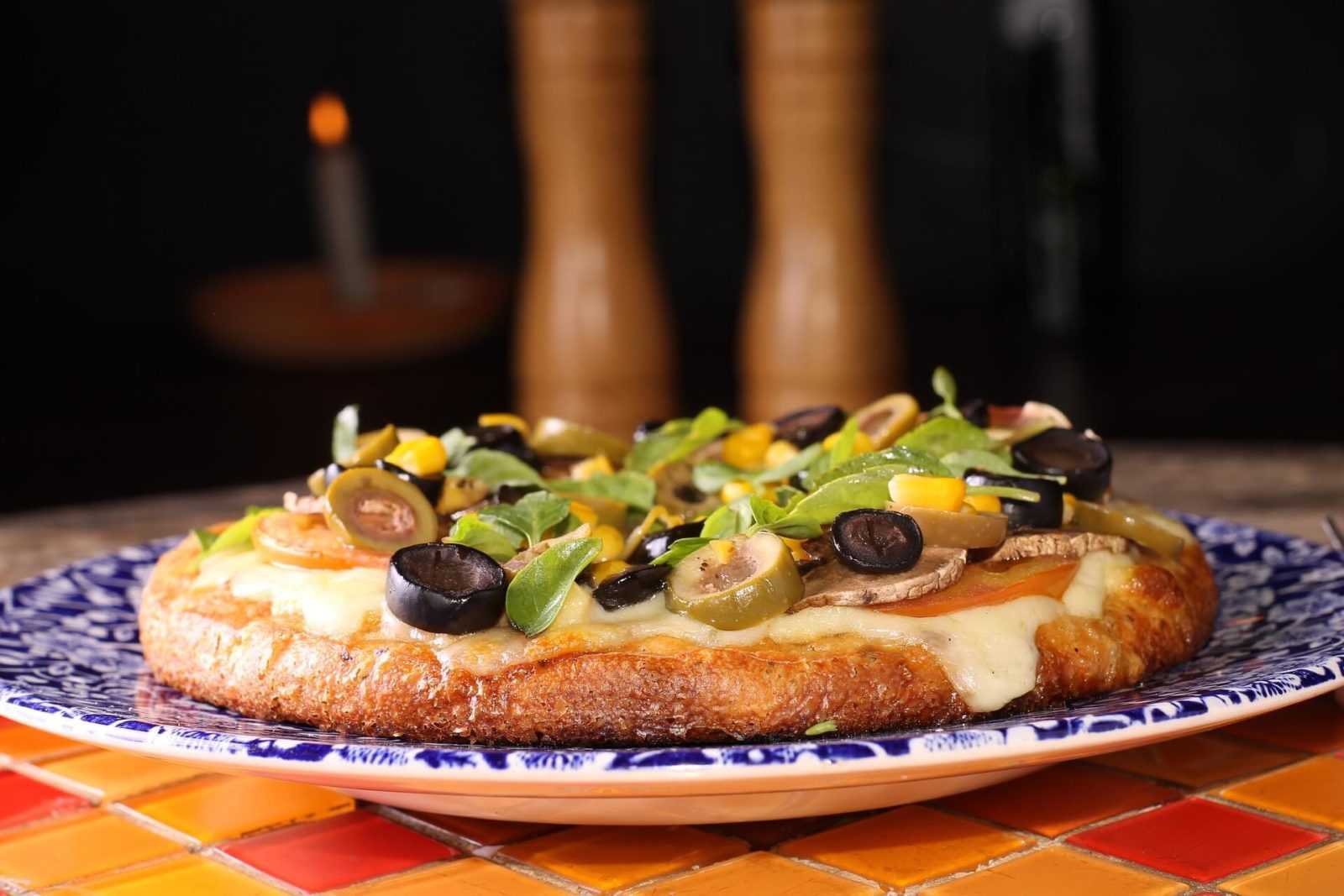 18. Visit Constantia Valley
South Africa is known for its high-quality wines. This valley has wineries, and you will enjoy every second of your stay as you learn the history of the oldest vineyard popularly known as Groot Constantia. The Constantia Valley has an appeal that provides something of interest to every person, from visiting the wine estate popular for their chill climate wines and providing a big range of experiences such as year-round wine tasting, and then, picnics live music and festivals in the hot months. The mountain ranges and greenbelts provide wonderful opportunities and then there are shops to explore, an adrenalin rushing zip lining activities, horse riding, mountain biking, and a rising number of businesses who have chosen to escape the hustle and bustle of the city.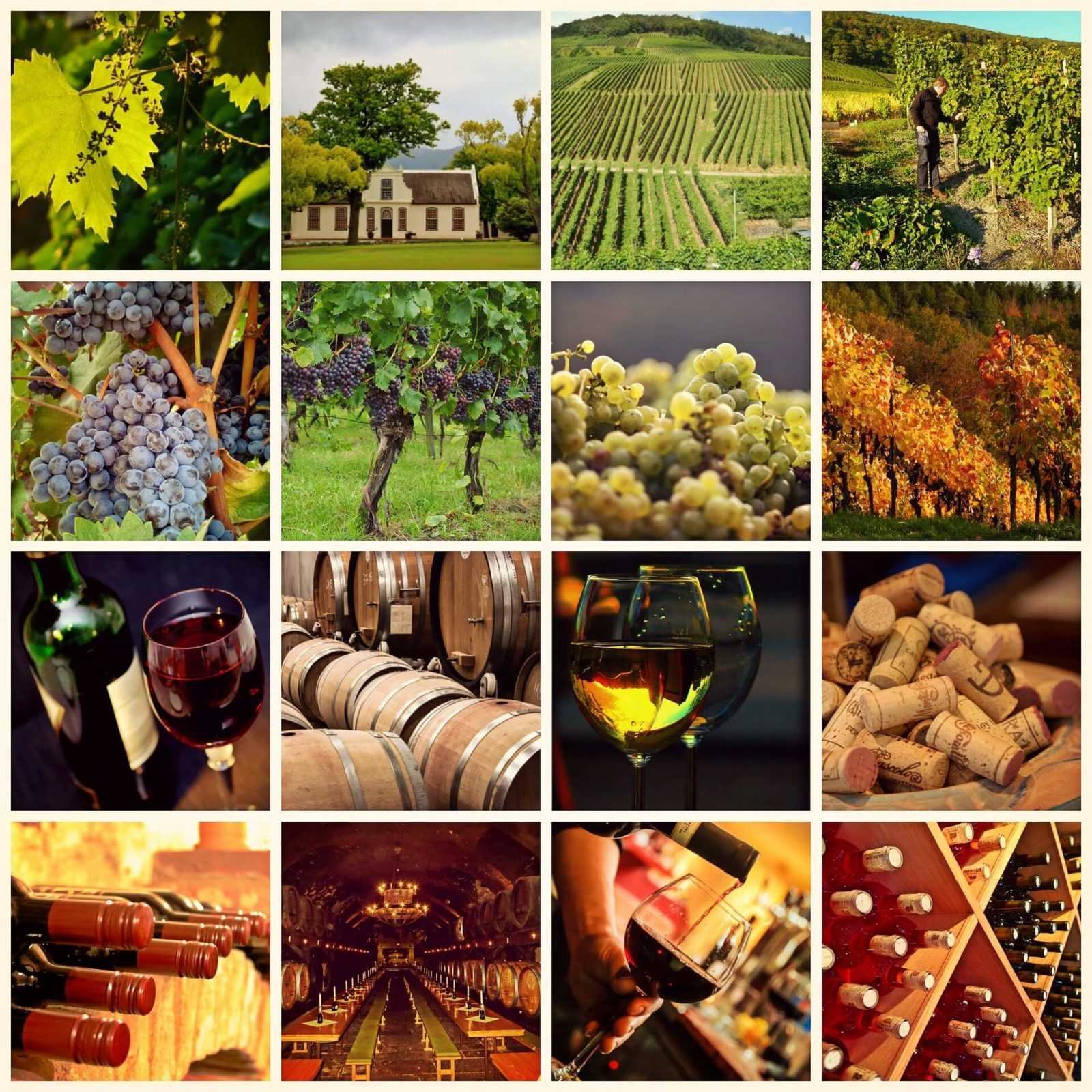 19. Paddle with Kayaks
South Africa's Mother City is one of the top destinations and best things to do in Cape Town for Sea Kayaking. Kayaking in Cape Town provides a chance to explore the wonderful creatures that inhabit the deep blue waters including whales, penguins, dolphins and dozens of types of fish species from a Kayak. Amazing places are abundant to paddle in and around Cape Town.

20. The Bo-Kaap
The Bo-Kaap neighborhood of Cape Town has a multicultural and rich history. Formally called the Malay Quarter, the area is rooted in African, Malaysian, Sri Lankan culture, African, largely an outcome of the descendants of the slaves who were brought over by Dutch imperialists in the sixteen and seventeen centuries. Today, the area is still famous for its dynamic history and the best thing to do in Cape Town.

21. Shark Cage Diving
It's an ultimate adventure that you can't afford to miss while in Cape Town.

22. Ballooning
Warm air ballooning in South African famous city is usually seasonal, taking place only in hot months from October to the end of March.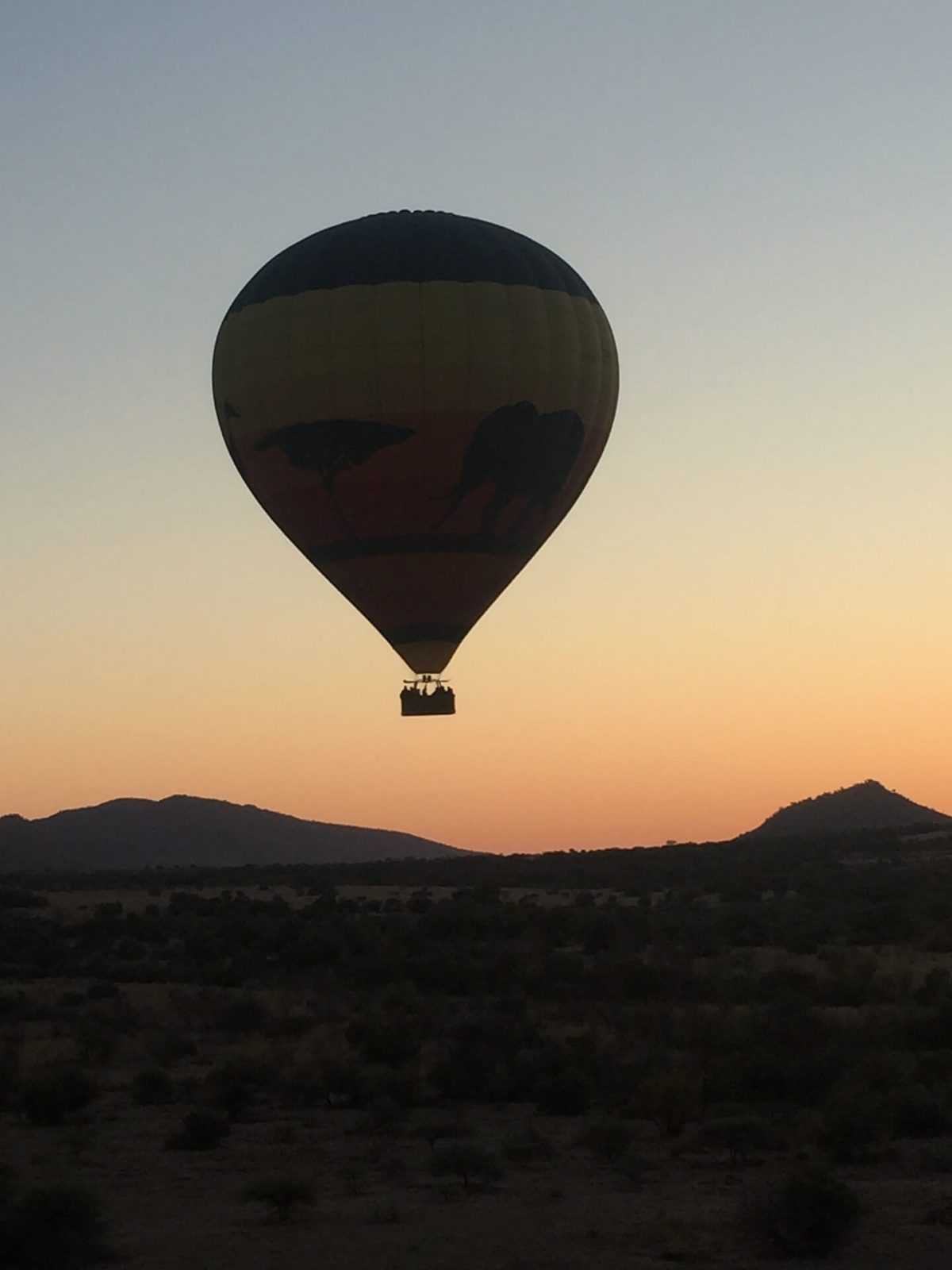 23. Signal Hill
Signal Hill Cape Town is a flat-topped hill that is placed next to Lions Head, forming part of Table Mountain. This is where the popular Noon Gun is fired every day 12h00 on the dot. It is also where you can enjoy some of the top views in the city and the best thing to do in Cape Town, try some paragliding or just enjoy a bit of nature. It is sometimes known as Lions Rump, and together with Lions Head, this part of the mountain resembles sphinx or sleeping lion.

24. Surf on the Muizenberg Beach
Muizenberg is a little town suburb of Cape Town, South Africa. Most popular for its little colorful houses on the beach, Muizenberg is a wonderful place. Due to the town's proximity to the ocean, much of the local's regular life and activities revolved around the water. Overall, Muizenberg has an all attractive and relaxed surfer atmosphere.

25. Alpaca Loom
Get up near to a herd of nearly 350 alpaca on this working farm. The trip is a fun and perfect way to learn more about these South American animals and to watch weavers make luxurious wares using their special fleece.
The Alpaca Loom is now a successful business and visitor place that boasts a lovely coffee shop and kids play area, making it the best outing for the full family.
Alpaca loom also boasts a petting zoo, coffee shop, and weaving studio. Kids love the farm's jungle gym, and parents enjoy the decadent cakes and newly brewed coffee.
26. Post-up in a Truth Coffee Roasting
Truth is likely the top famous coffee shop on the continent, which brings with its advantages and disadvantages. It slew of accolades and magazine specs mean it is almost forever chaotically busy, and staff can be somewhat abrasive and arrogant about allocating seating unless you are capable to fill a full table. But the controlled chaos and amazing atmosphere are value braving for a visit if you are yet to venture inside. The decoration is on point and the coffee and food are best, and in many ways, it is the most theatrical coffee experience you will have in the city. There is a long communal table if you are looking to rub shoulders with online earners or eavesdrop on your neighbours, as well as booths and tables if you come in a group.
Photo: Courtesy Of https://bit.ly/409q0LP
27. Live music + drinks in the city
From underground bars to city halls, Cape Town has a ever-rising live music scene that showcases the top of the local up and coming artists in every genre. Heaving with substitute sounds on any given night, and a famous place for lovers of jazz music, Cape Town has a big venues and smoky speakeasies, where soulful crooning can be heard amongst the general chatter.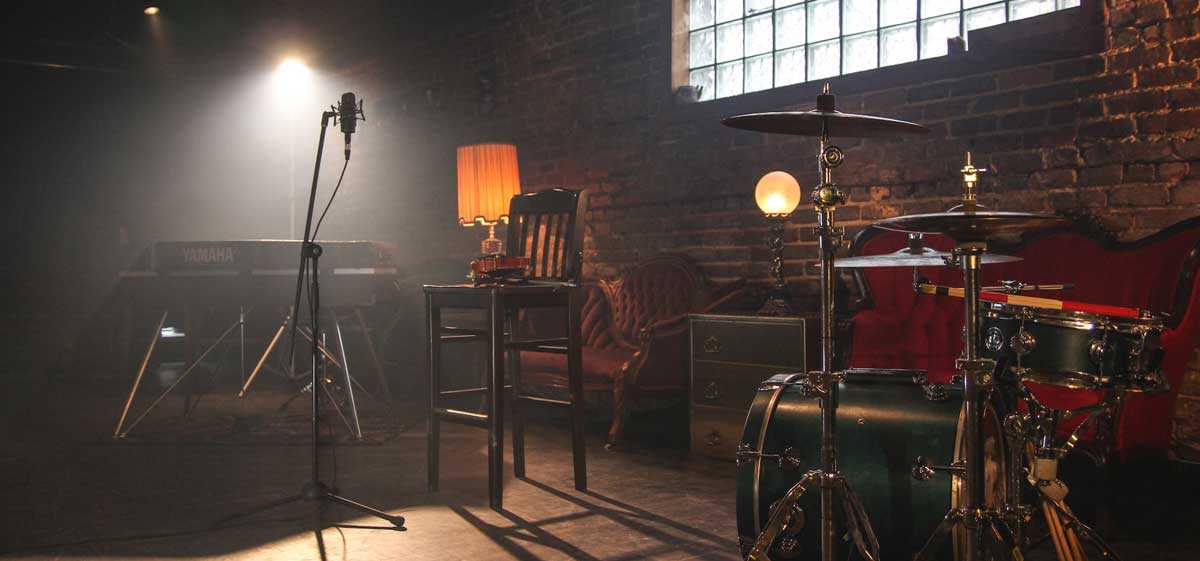 28. Mojo Market
The new Mojo Market, placed at the ground floor level of the Mojo Hotel, brings more culture to the seaside suburb. Boasting more than eighty stalls, which contains forty five designer retail stalls, two bars, twenty food vendors, a daily fresh food market, a live fun stage and a wellness zone, and open to the public seven days week, this market is set to become Cape Town warmest spot and best things to do in Cape Town.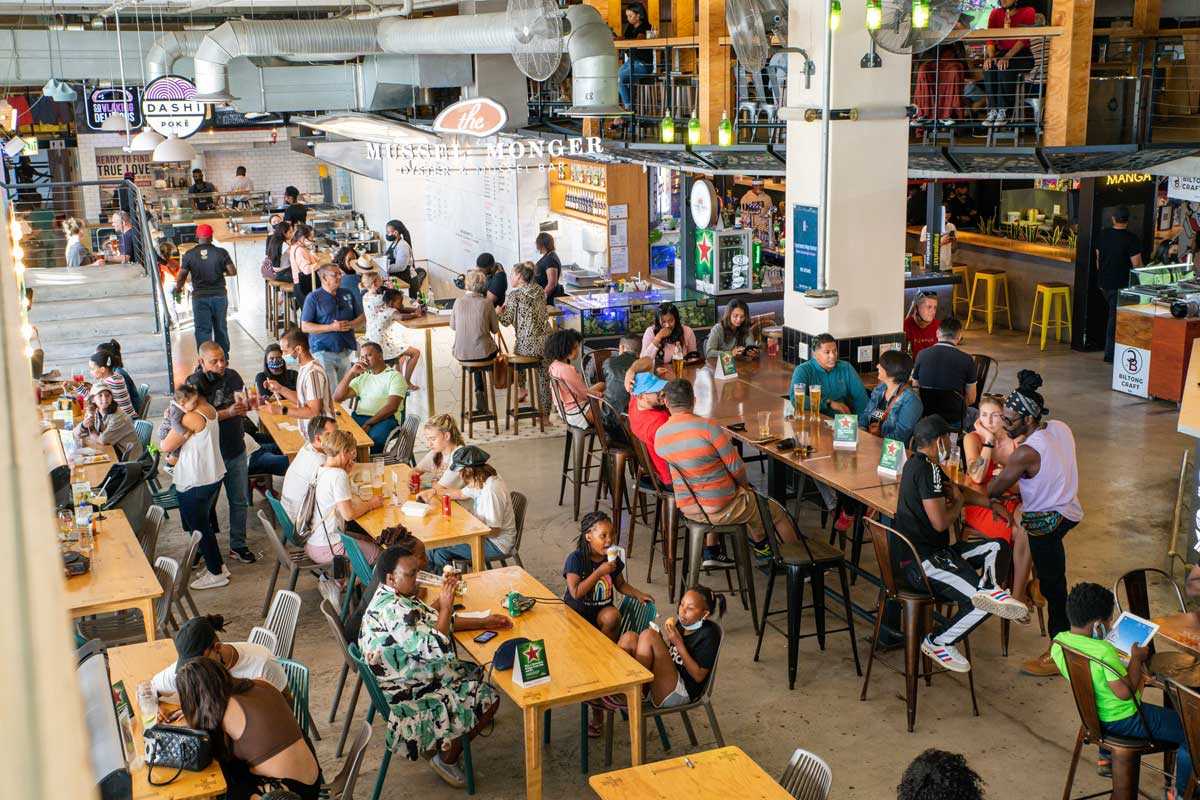 Photo: Courtesy Of Mojo Market
29. Hike Lion's Head with a pro
Lions head prominent, detached peak placed next to Table Mountain and about 2/3 its height. It provides wonderful views and arguably the top elevated view of Table Mountain. There is o cable car, so we have to hike down as well.
The best things to do in Cape Town about the Lions Head hike is definitely the view over Cape Town, Table Mountain, the Camps Bay and Atlantic. Although the walk can be a bit step at times, there is nothing to hectic about this hike. Along the way you will find a series of ladders and chains to help you as you scramble up a particularly steep section of rocky faces.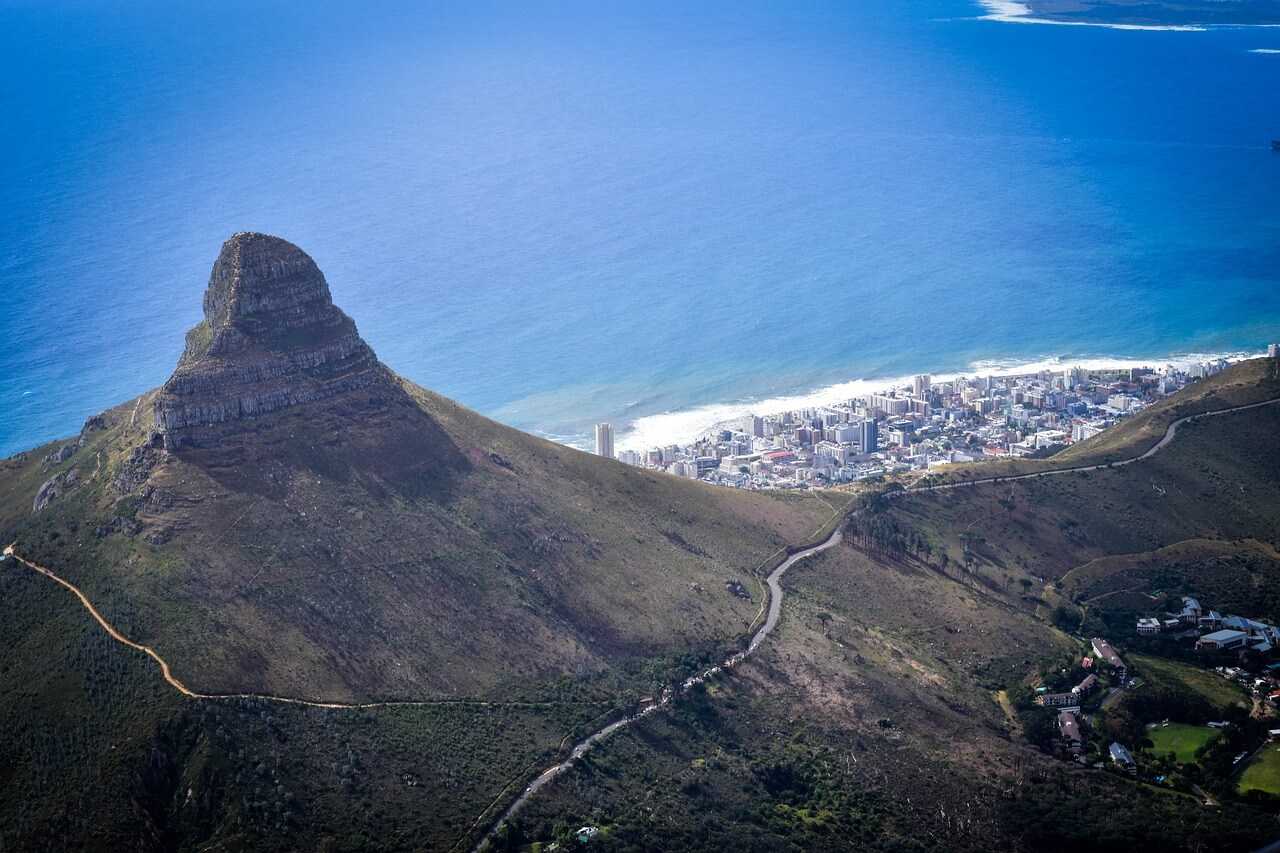 30. Tandem-paragliding
Paragliding in Cape Town is mostly performed from Lions Head or Signal hill inside the charming table Mountain national park. Tandem paragliding flights usually last anything from seven to twenty minutes. The landing place depends on the general wind direction on the day.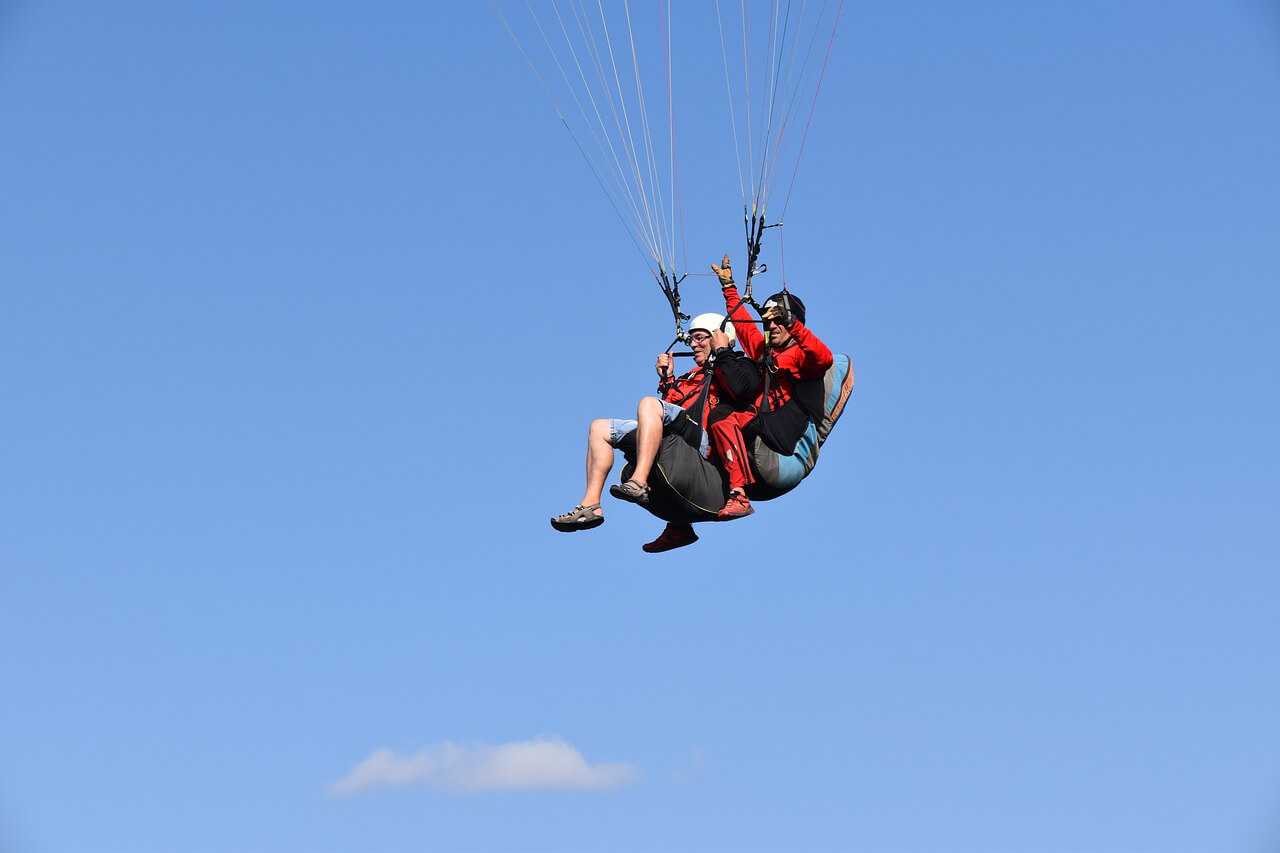 31. Zipline across the Elgin Valley
Join the exhilarating trip as you fly via the Elgin valley on eleven different ziplines, with the longest being over three-hundred long, each ending on a platform constructed on the flynbos and cliffs covered mountain slopes above the Riviersonderend Gorge, it is the best thing to do in Cape Town.
A special suspension bridge between a narrow sandstone ravine above a twin waterfall provides amazing views of surrounding mountains which will take your breath away.
This ziplining activity takes place at the Nature Reserve Hottentots Holland, and you will get access into a previously inaccessible and perfect part of this remarkable World Heritage site.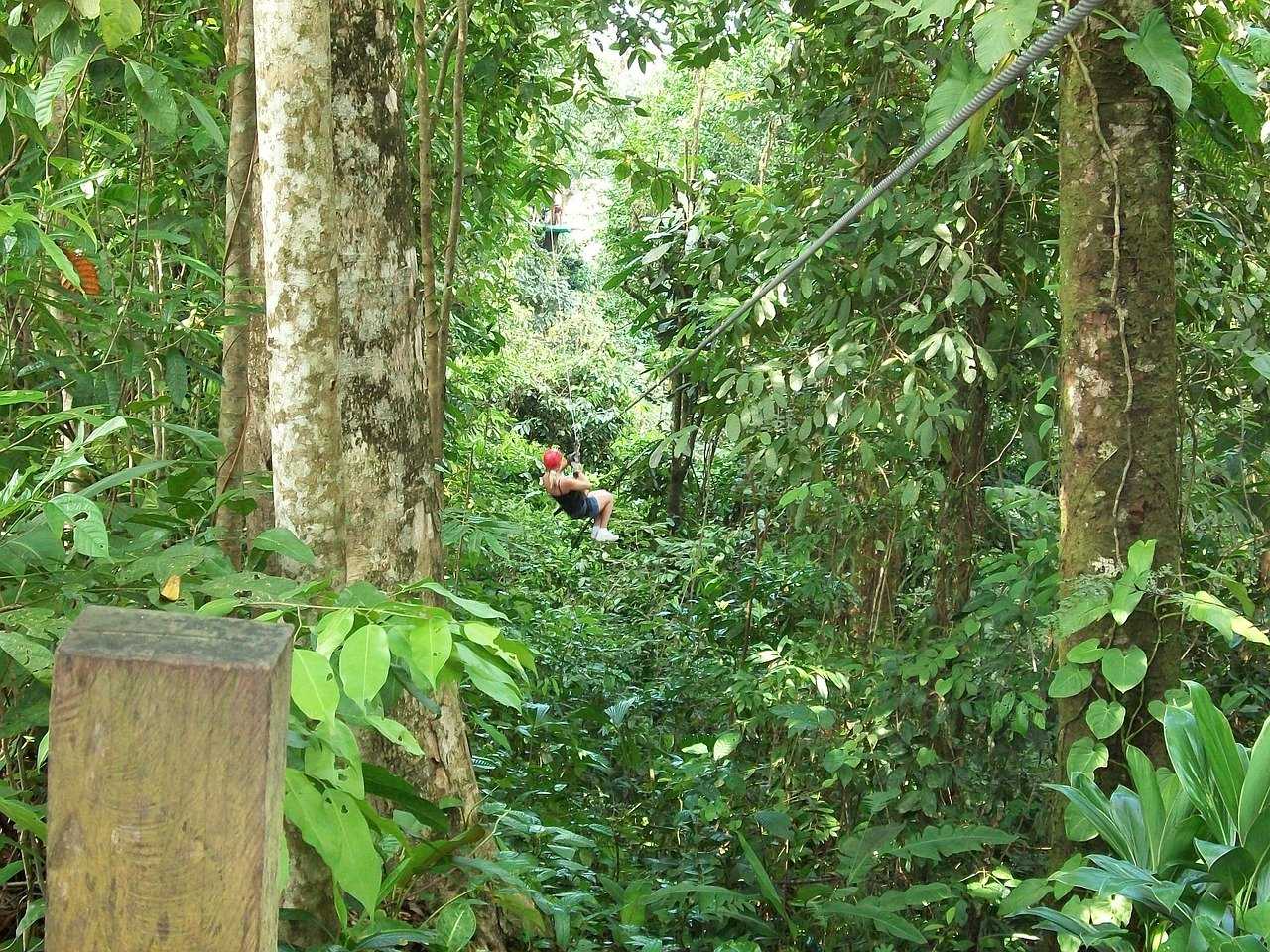 32. Sandboard and quad-bike on the Atlantis Dunes
Experience the remarkable fun of Sandboarding and Quad biking on the Atlantis Dunes up near West Coast of South Africa. By booking these two remarkable activities, not just does it keep you money but it also provides you a complete day of fun.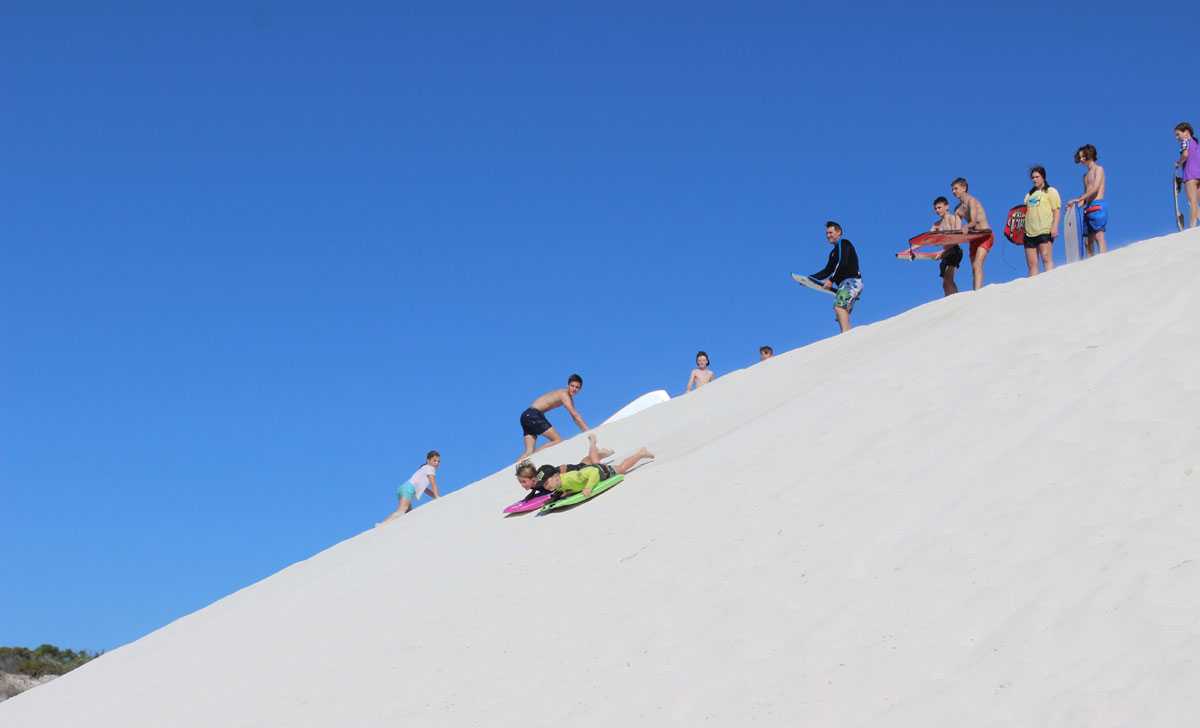 33. Ride a scooter around Table Mountain
Explore the Jonkershoek mountains in Stellenbosch, freewheeling on down hills and taking in the remarkable views of the rugged mountain terrain. And do it as a group. This adventure is best for corporate events, a family tours and fun weekend adventure with your friends.

34. Segway through the Stellenbosch vineyards
Best things to do in Cape Town and enjoy a charming cruise via the Spier vineyards. There is no excellent way to explore the Stellenbosch wine lands than taking in the splendour of this relax setting as we glide via the vineyards and take in the scenery on another best day in Africa.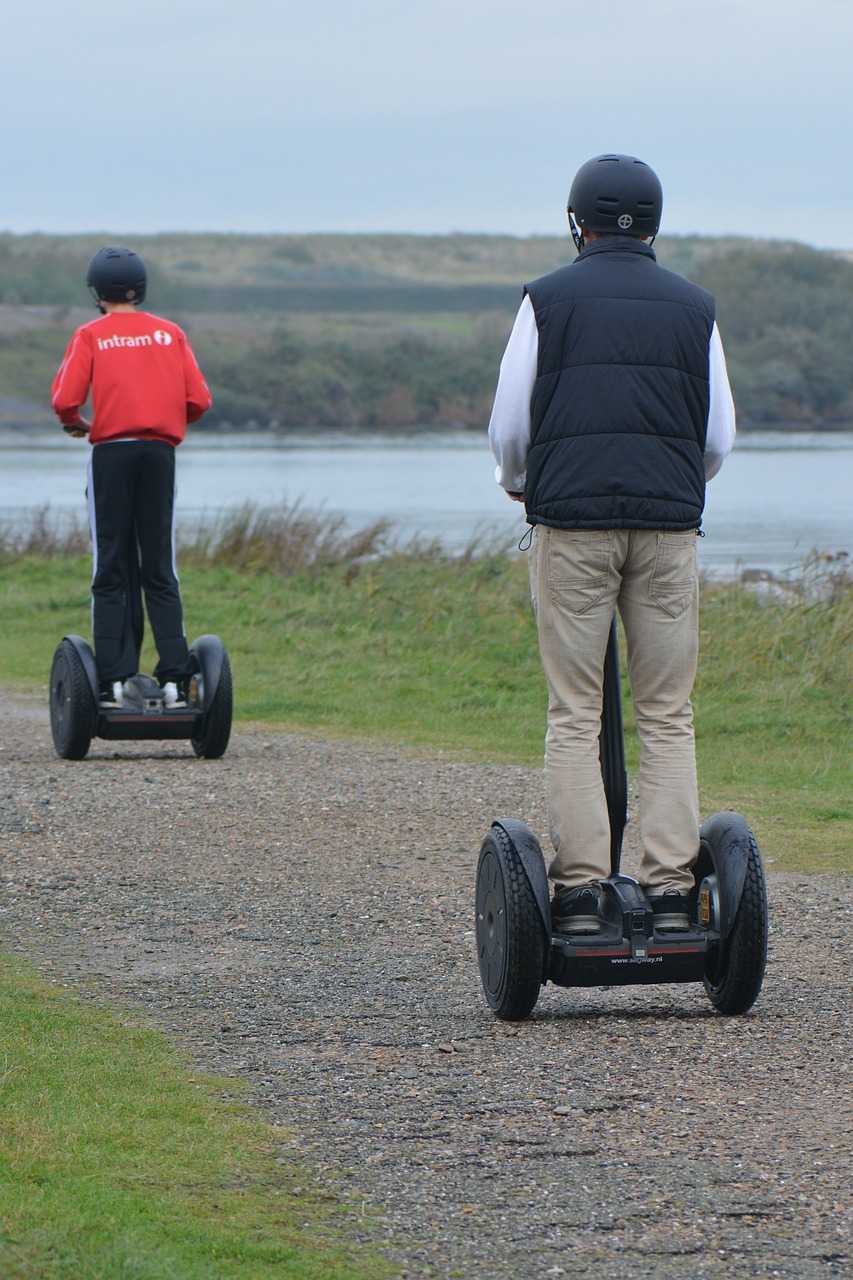 35. Helicopter over the peninsula
This amazing, almost magical tour invites guests to take in every sight across and around the peninsula in style and comfort at a few 1,000 feet in one of the only helicopters in Cape Town that has been objective built for tourism.
The two oceans helicopter flight is best way to get real 360 degree tour of the world admired Table Mountain. On board an ultra-modern objective built Airbus Helicopter passengers get to experience wonderful and magnificent views of the city.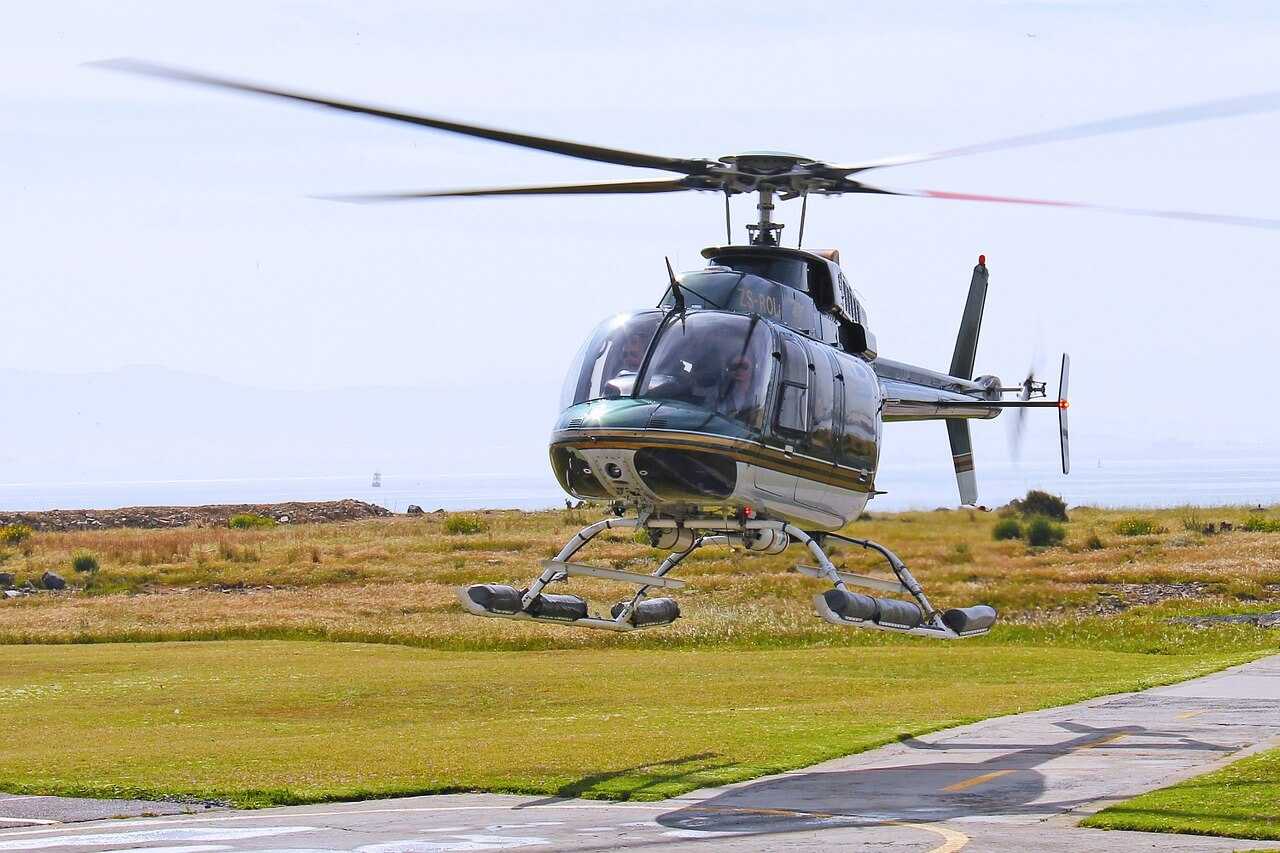 36. Bike around Table Mountain
Table Mountain is such a dynamic mountain in the planet and is also a visitor playground for visitors and bikers around the planet. It is famous to be the home to some of the top and most accessible mountain biking trail that provides access to the peak and slopes. This is the best things to do in Cape Town.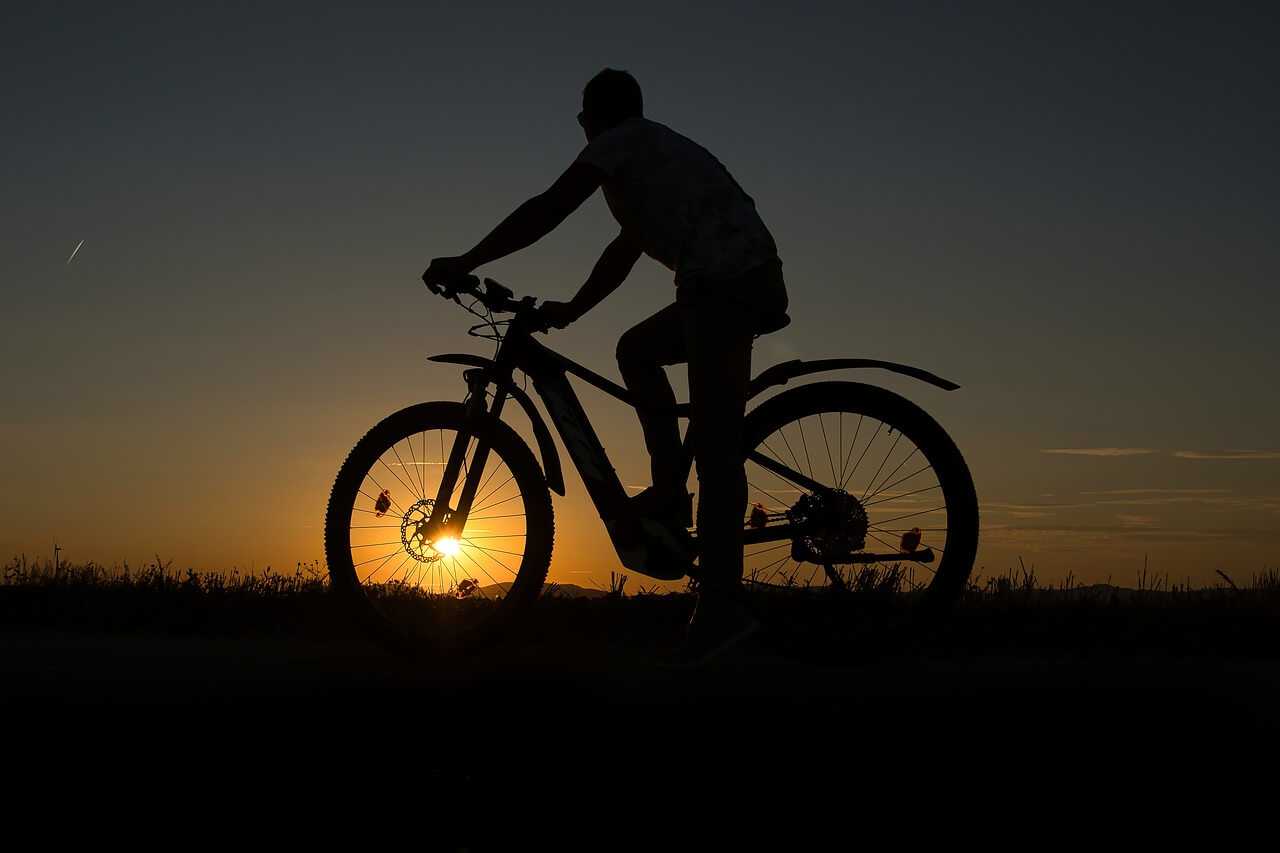 37. Go water-biking in the sea
The icy blue of the Atlantic Ocean is packed with the quaint little towns of KalK Bay, Fish hoek, and Simons Town, against the backdrop of amazing mountains. Cape town water bikes provides visitors and locals the chance to experience this beauty along with the thrill of exploring the water from the comfort and safety of these latest water bikes.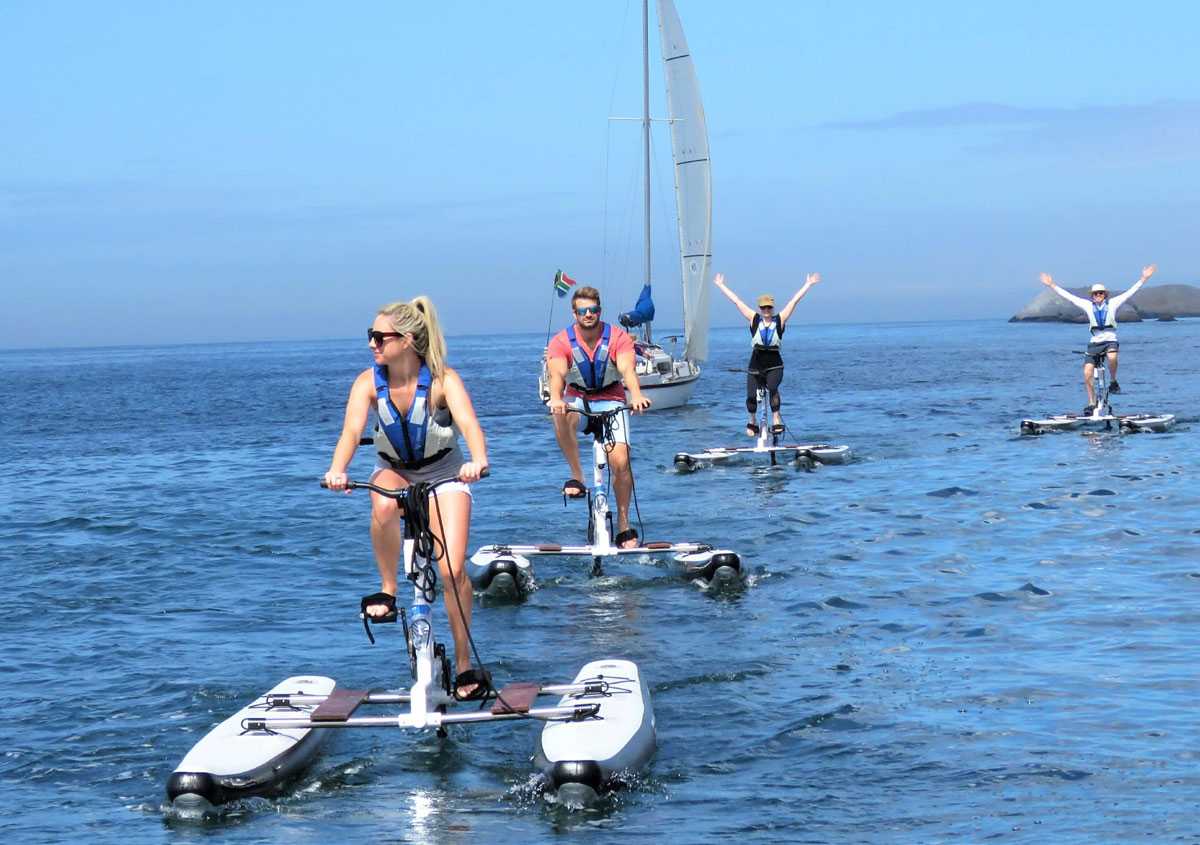 Photo: Courtesy Of South African Tourism / Twitter
38. Sail a yacht around Robben Island
Cruise to the coast of Robben island where Mandela was arrested for most of seventeen years. This trip provides amazing views of Robben island and also Cape Town and Table Mountain from the sea.
Once there, you will be capable to visit popular historical places (such as Robert Sobukwe House and Mandela Prison cell), and learn all there is know about the island five-hundred year old history. Keep an eye out for seals and dolphins along the way, as they generally play in the water alongside the boat.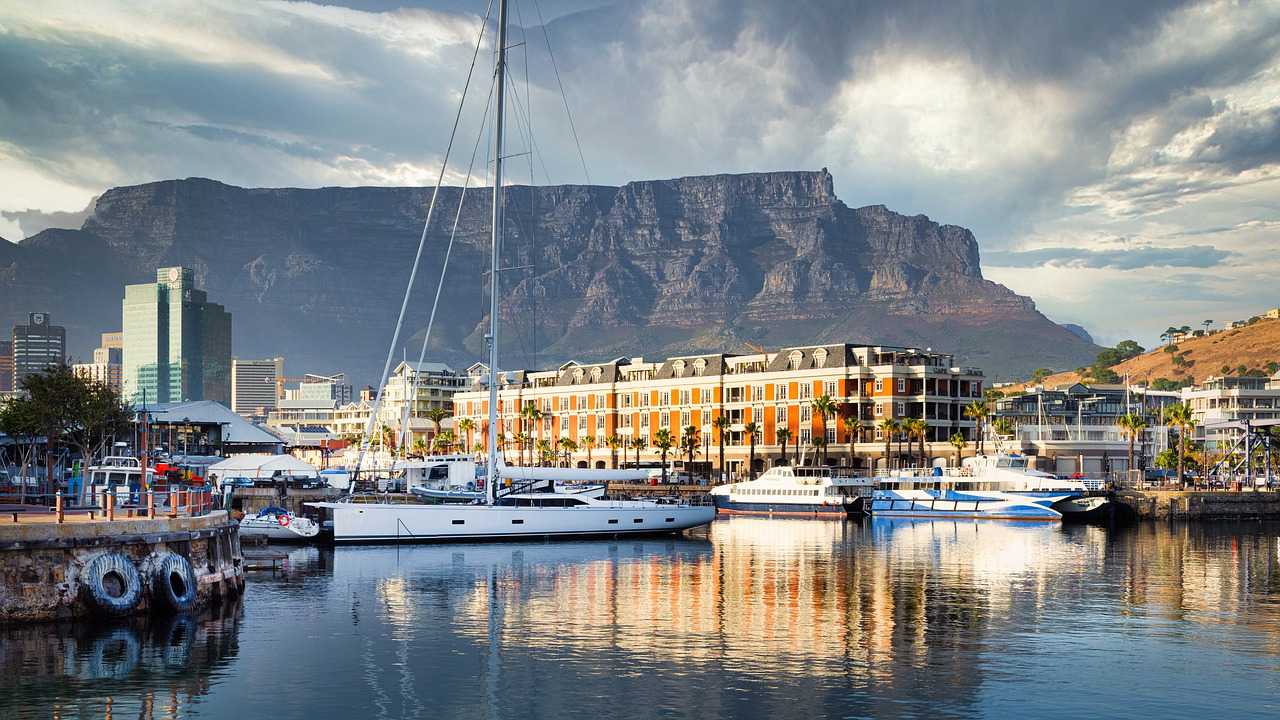 39. SUP around the V&A Waterfront
The top way of learning is on the flat water. No risks and no waves, makes the canals and a perfect place for your first time and will make you more relax and confident on the board.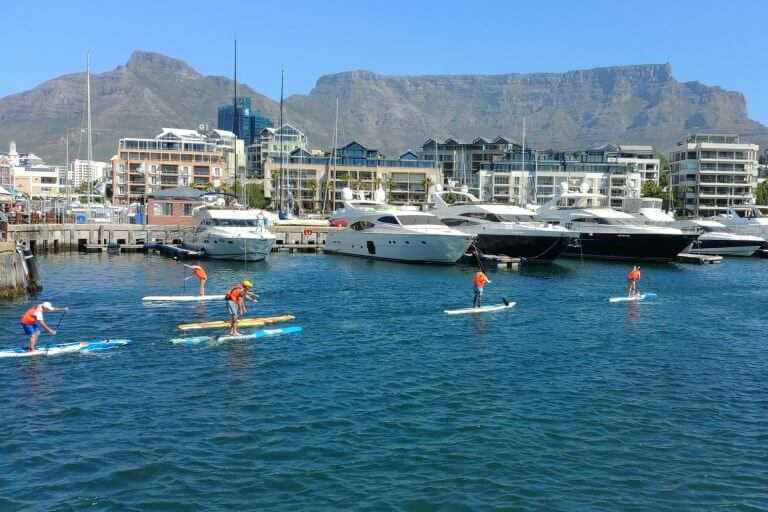 Photo: Courtesy Of Messe Frankfurt/Boatica / https://bit.ly/3ulbVeB
40. Catamaran cruise
This catamaran goes out into Table Bay or does a sunset cruise. Charter any vessel for an memorable occasion. For a relaxing experience, enjoy the fresh morning air to begin off your day and watch the Mother City come to life from offshore.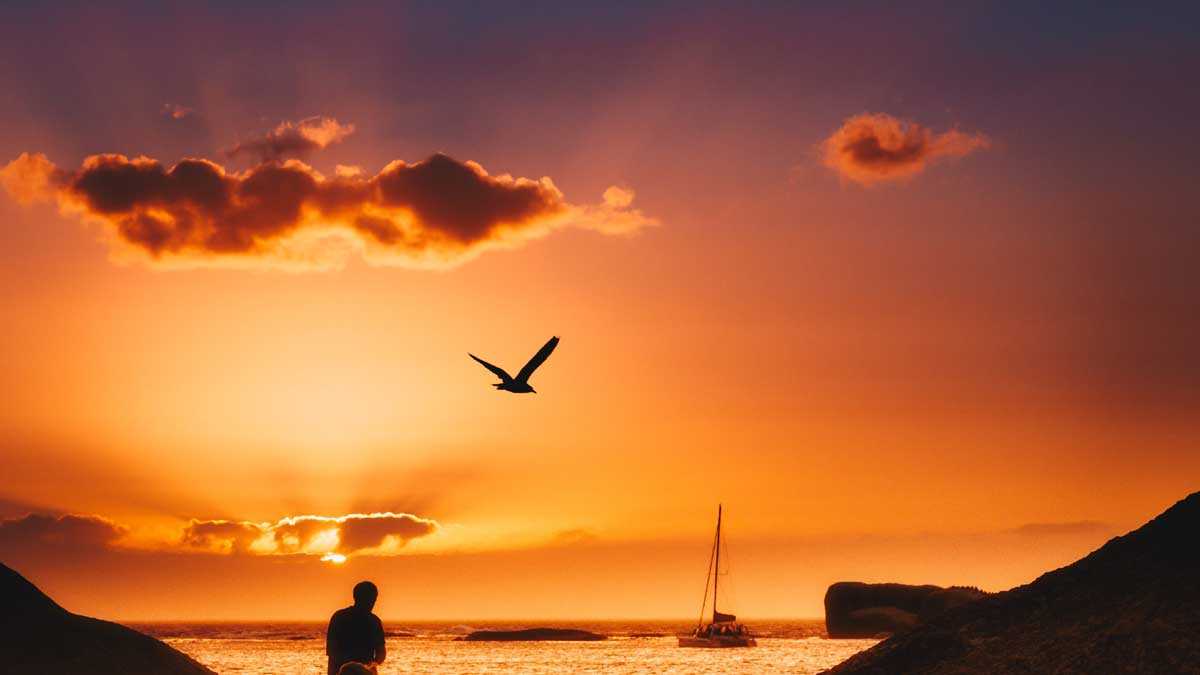 41. Swim in a mountain reservoir
If you are looking for the best freshwater swimming experience, or just want to chill off after a long, hot hike, head to one of these famous and lesser-known dams and rivers in and around the Cape Town, and best things to do in Cape town. Bear in mind that water standard can change and you may need permission to swim at some of these places like mountain reservoir. But with prior approval and a fast check, there is nothing stopping you from heading into the water.
Photo: Courtesy Of Kate Goss / https://bit.ly/3xNt82M
42. Ride along Sea Point promenade
Sea Point has steadily become of Cape Town most famous, outdoorsy and food-conscious suburbs. Thanks to its sweet ocean and mountain views, impeccable sunsets and dynamic outdoor and indoor areas. It makes for an extremely friendly and all-around great location to go for some fun, food and best times in the sun.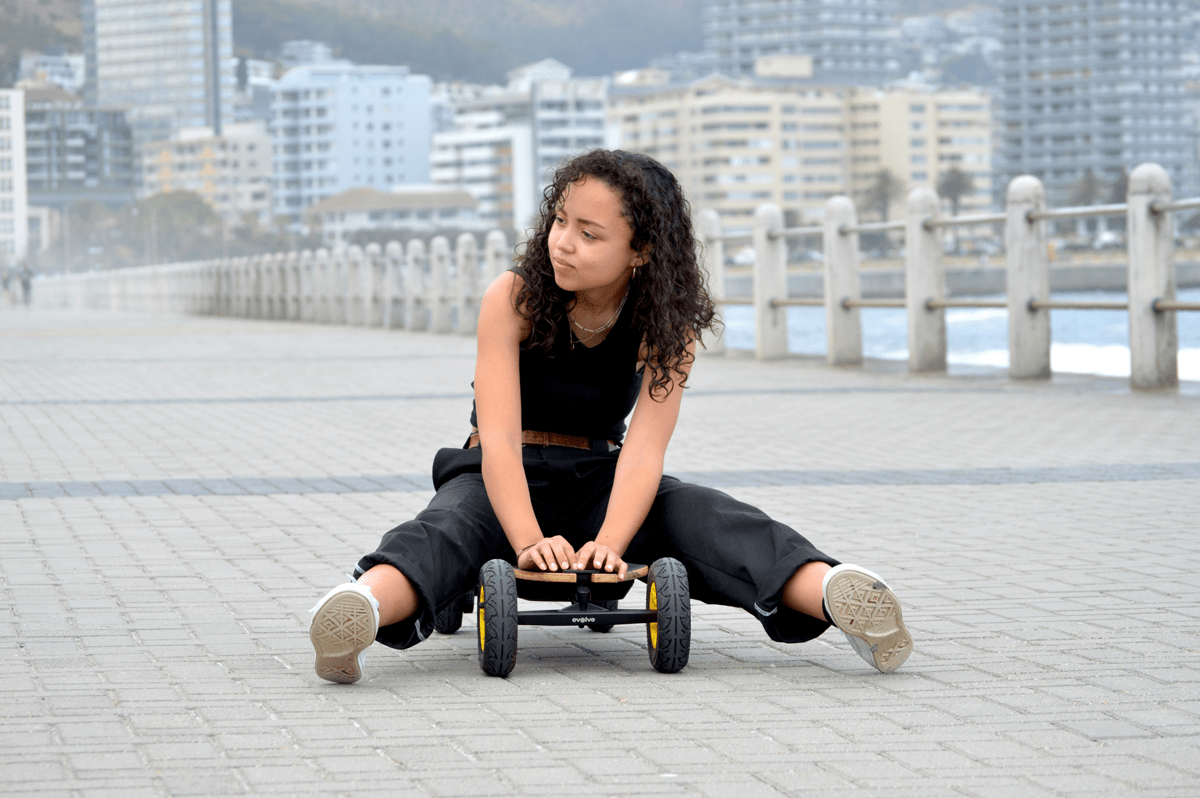 43. Ride a steam-train to the Elgin Market
Few things are more enjoyable and romantic than a steam-train ride via the countryside. And now you can hop abroad one of Ceres Rails family-friendly locomotives and experience the splendour firsthand.
The 3 hour train ride to Elgin departs from the Harbour Bridge hotel in the Foreshore area, and travels up Sir Lowry's Pass. Enjoy the amazing scenery of mountains, endless rolling hills and even a spot a few cows and sheep along the way.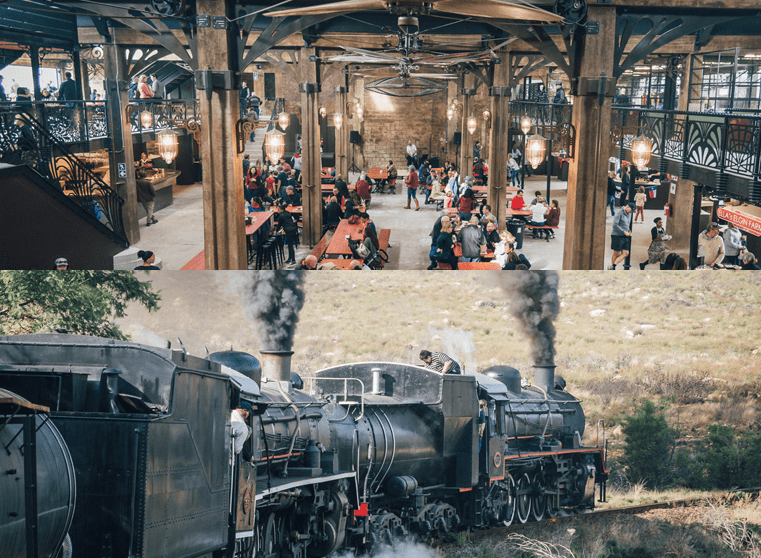 Photo: Courtesy Of Elgin Railway Market
44. Visit the Cape Point Vineyards night market
Cape Point Vineyards is a prize winning wine estate with a restaurant and function venue with sea and mountains views in Cape Town. This special farm is placed Noordhoek, where vines are lazily nestled between ocean and mountains. Cool breezes from the sea make for a slow growing season, with a late harvest that outcomes in a really special sauvignon balance that is recognised across the world for its rich structure, minerality and tone.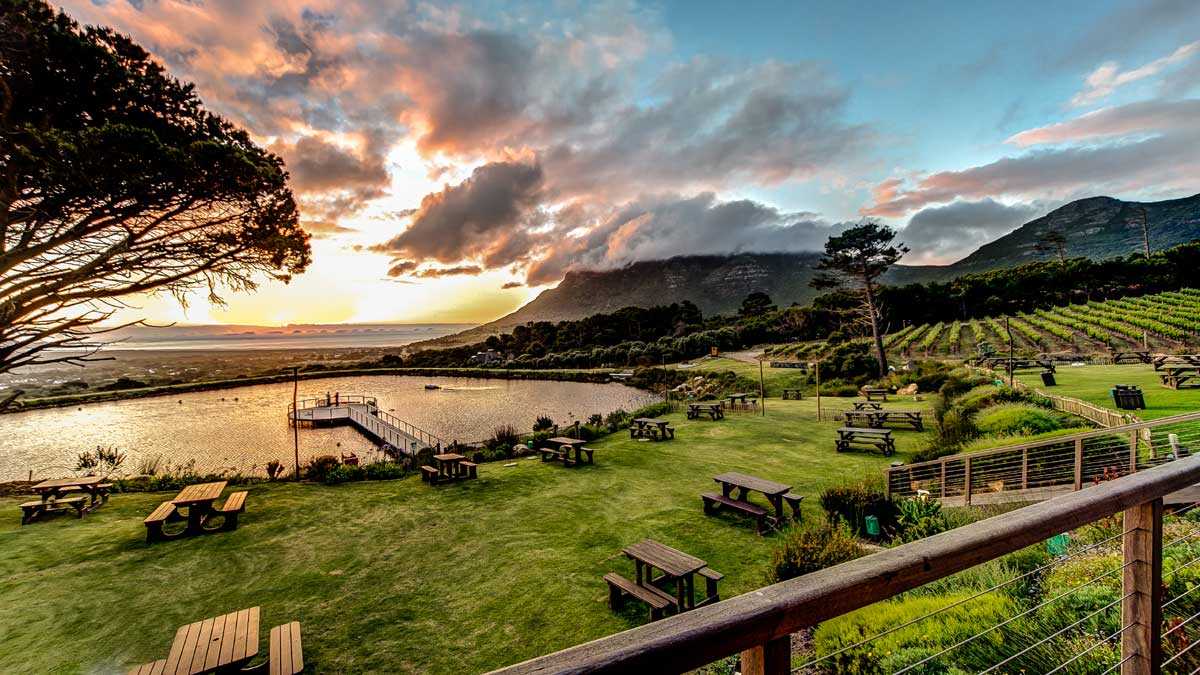 Photo: Courtesy Of Cape Point Vineyards / https://bit.ly/2RU2zc5
45. A garden tour of Babylonstoren
Set within 3.5 hectares of cultivated vegetables and fruit, the huge garden at Babylonstoren is at the heart of the farm. It was inspired by the historic Company's Garden in Cape Town, which offered sailing ships of the Dutch East India company with fresh fruit and vegetables during the day when Cape town was a halfway station between Asia and Europe.

Photo: Courtesy Of Babylonstoren / https://bit.ly/3g2bZdw
46. Explore Cape Point
Cape Point is a best things to do in Cape Town with endemic fynbos, stone cliffs, breathtaking bays, beaches and rolling green valleys and hills, just sixty km outside Cape Town.
There is presently no public transport going to Cape Point, so a bus, taxi or rental car will get you there. You can take the double dector City Sightseeing Cape Point Explorer, with a perfect penguin viewing stop at Boulders Beach on the way.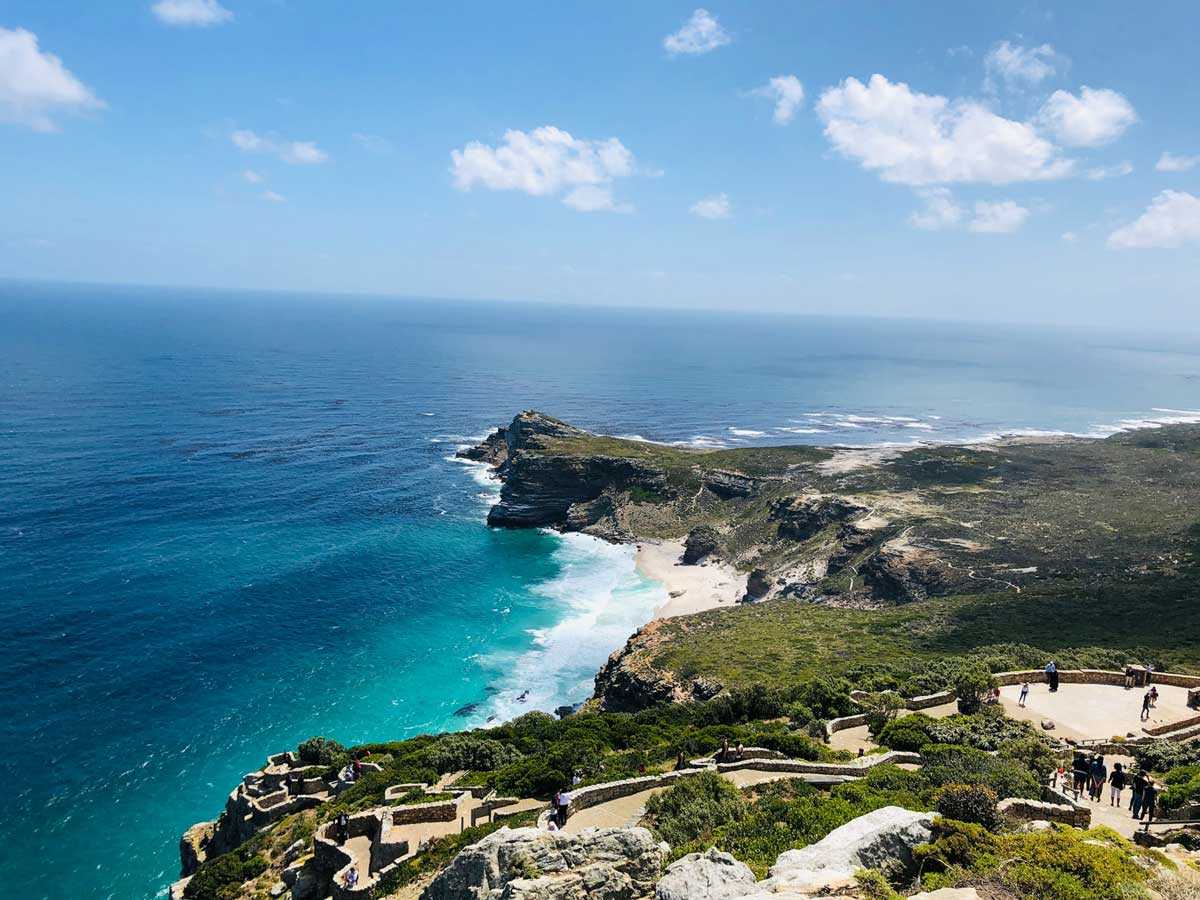 47. Clifton Beach
Chiffon is actually a series of 4 beaches, each separated by a stretch of granite boulders. The beach is clean and sprawling, reflecting the amazing African sunshine off white and thongs of tanned bodies. A distinct vibe is felt at Chiffon, owing in part to the mystique of Table Mountain, which looms attractively in the beaches background, and in part to the glamorous pulse of the surrounding neighborhood.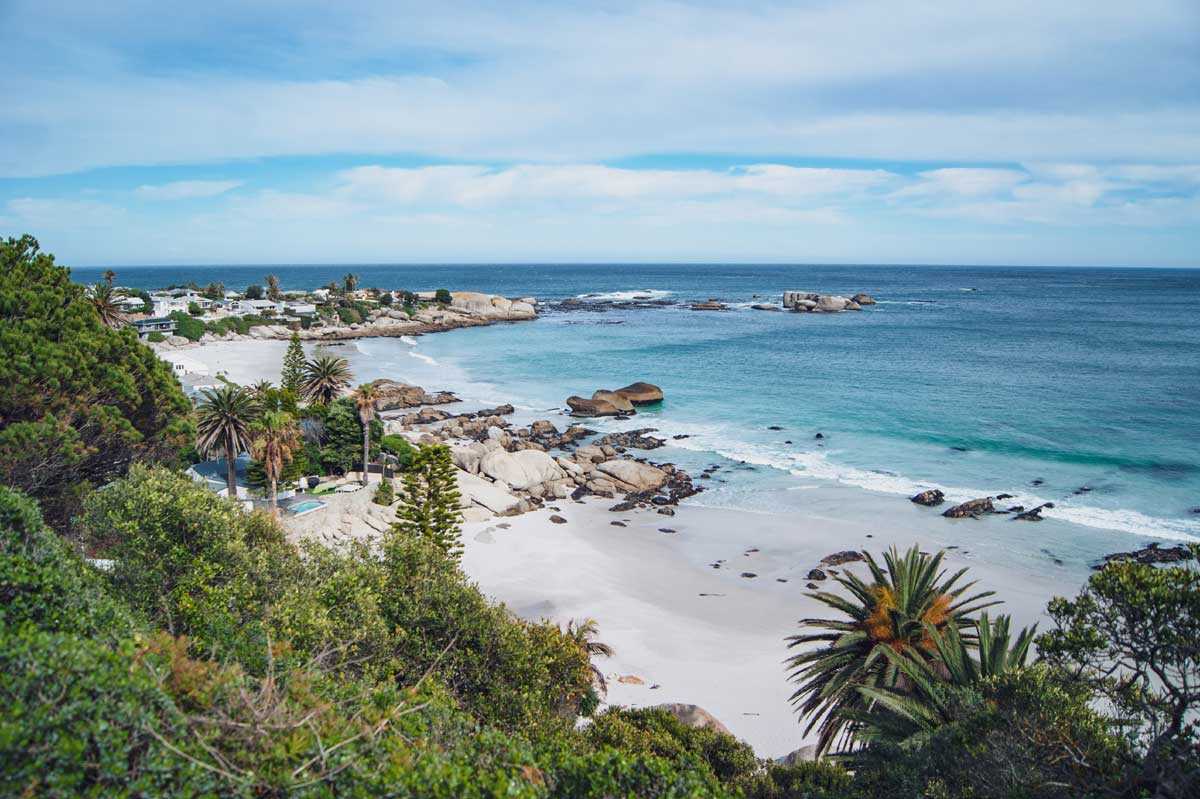 48. Visit Norval Foundation Art Museum
Norval Foundation is a contemporary art museum and sculpture garden that is placed in the natural beauty of the Constantia Winelands, on the slopes of Table Mountain national park. Placed in steenberg, just twenty-five minutes away from Cape Town city centre, the Norval Foundation gathers the experience of art with an appreciation for nature. One of the definite draw cards aside from the art is the Skotnes bar and restaurant overlooking the wetlands and sculpture garden.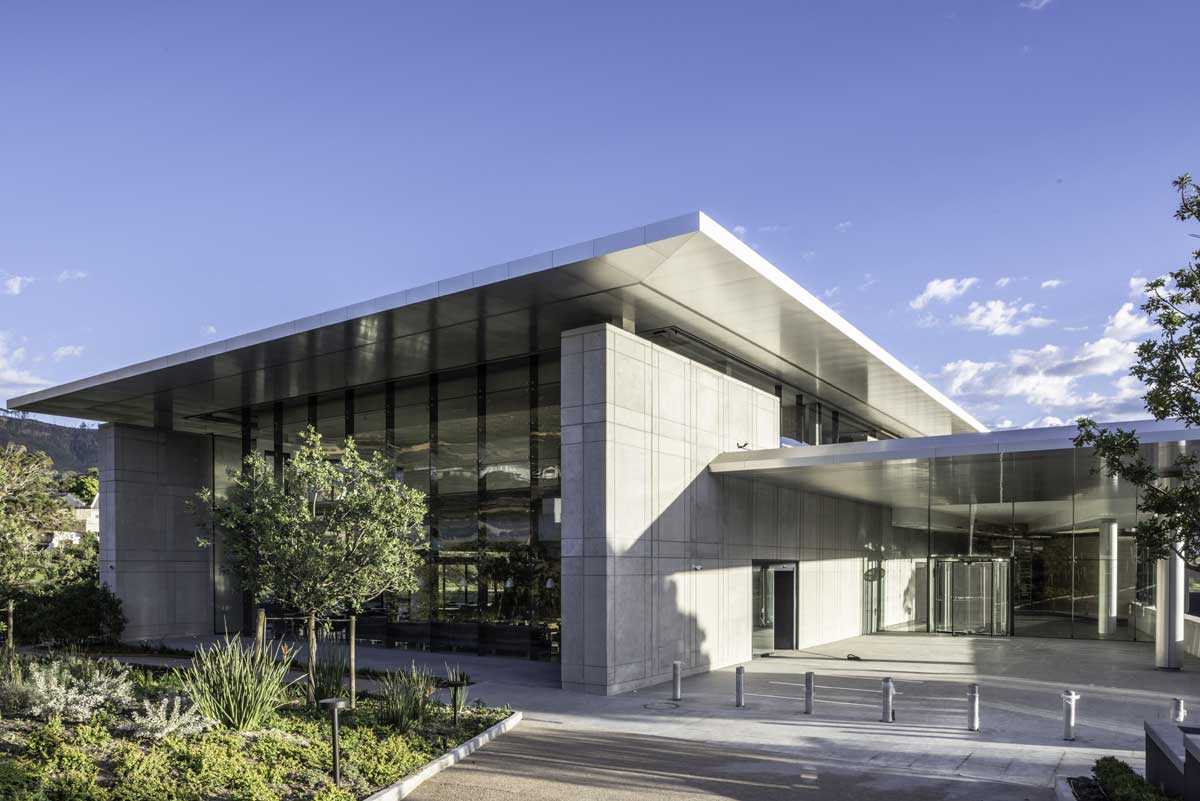 Photo: Courtesy Of Norval Foundation / https://bit.ly/3wRRebi
49. Movie under the stars
The city is bursting with best things to do in Cape Town, mainly when the weather plays along. During level four lock down. The Galileo introduced their Drive-in, permitting movie-goers to enjoy a outdoors, safe experience. Now, as hot month approaches, the much-loved picnics are returning to different places around Cape Town, along with a new VIP experience.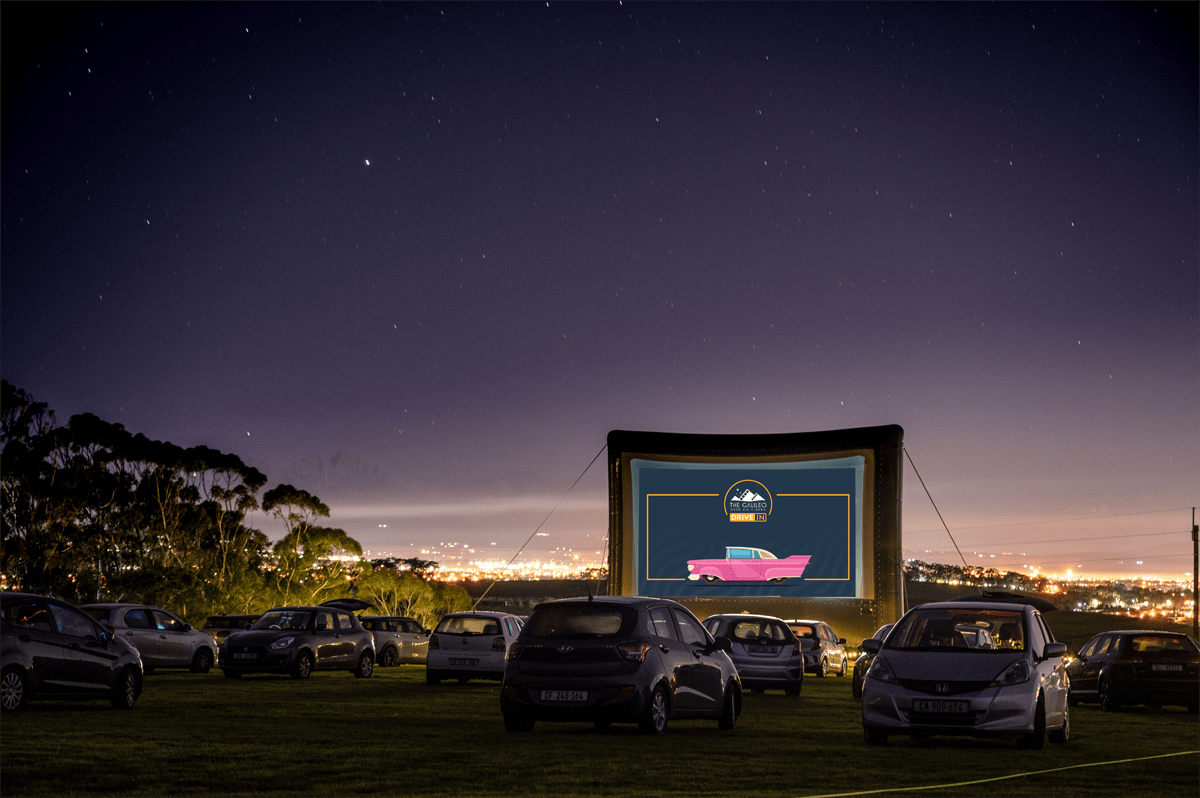 Photo: Courtesy Of Galileo Drive-in
50. Visit a sculpture garden in Stellenbosch
Garden and art lovers visiting the Cape Winelands should set aside an hour or 2 to tour the Dylan Lewis Sculpture Garden in Stellenbosch. Here, more than sixty of Lewis renowned works – from his human forms and shamanic figures to his monumental abstracted fragments and amazing great cats – dot 2.5 miles of walking paths, blending seamlessly with the landscape.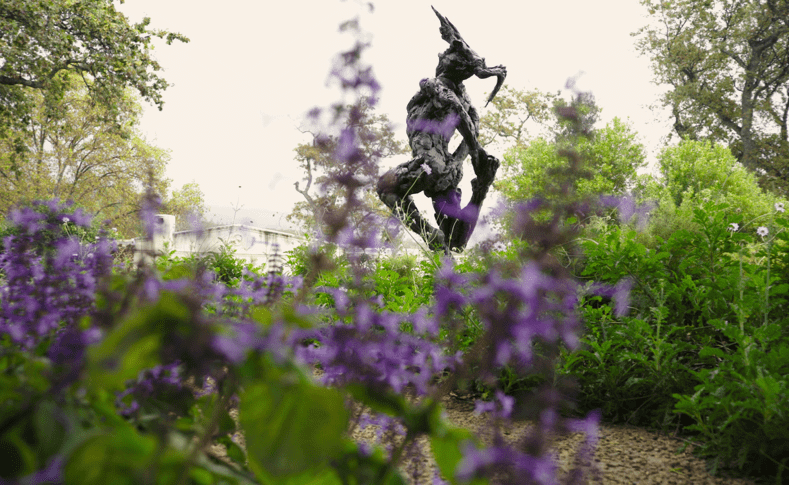 Photo: Courtesy Of Dylan Lewis Sculpture Garden in Stellenbosch
51. Franschhoek Wine Tram
This wine tram in Franschhoek has become one of the most famous activities for wine lovers all over the planet. The little, quaint village, of Franschhoek is the best place to move away from the busy city and to enjoy 8.5 hours touring around one of the most wonderful wine valleys in South Africa. With various lines to pick from, immerse yourself in a full day of top-class wine tasting at a selection of over twenty-two prize-winning vineyards.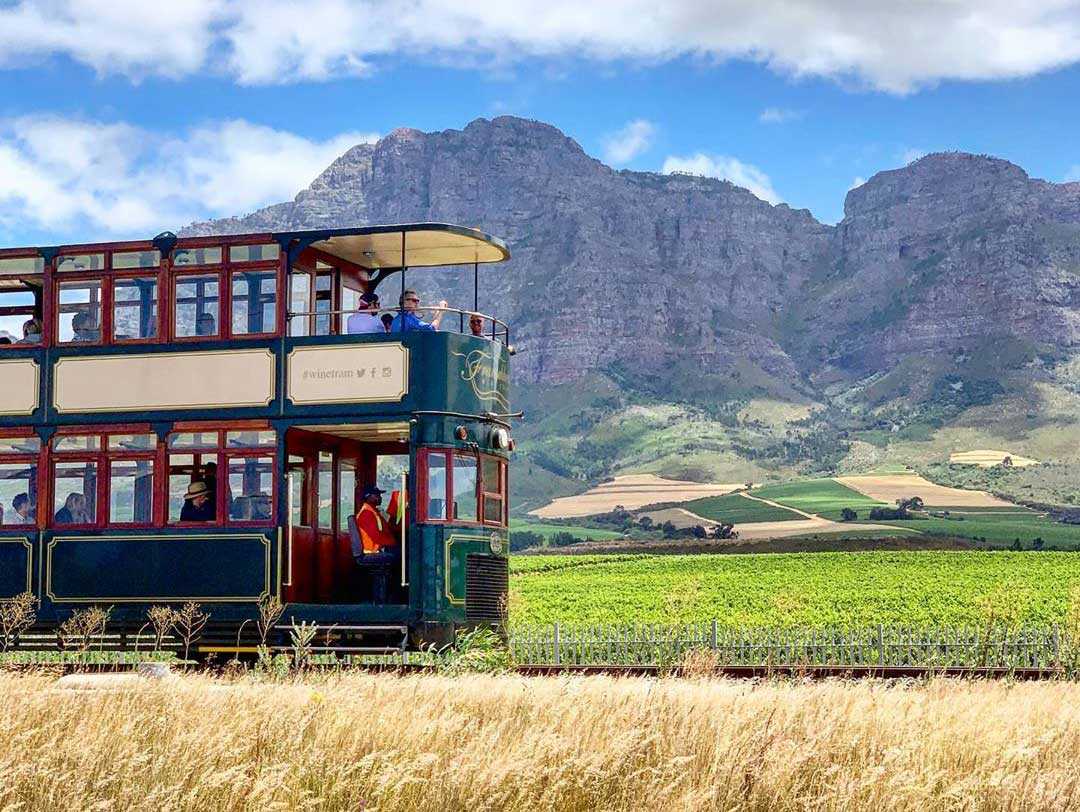 Photo: Courtesy Of Franchhoek Wine Tram / Facebook
Best Things to Do in Cape Town Conclusion
Don't you think Cape Town has all you need for an unforgettable experience? Unleash your diving skills, skydiving tactics and enjoy hiking in different places. Make Cape Town your city of choice to get a wonderful time. Tickets for the best things to do in Cape Town can already be purchased online before departure. Looking for kid-friendly things to do in Cape Town?
Discover more activities, tours and the best things to do in Cape Town.