31 Best Things to Do in Dubai
Dubai is the famous capital of one of the UAEs 7 emirates. The city is famous for its riches, its glitzy and creative development and architecture, and its shopping scenes. But Dubai is not all about five stars glam, though that is likely to be a huge part of any visit here. It is simple to discover both local and more cultural places to the so-called City of Gold. From the tranquility of the deserts to the hubbub of the souks, there is a big range of things to do in Dubai.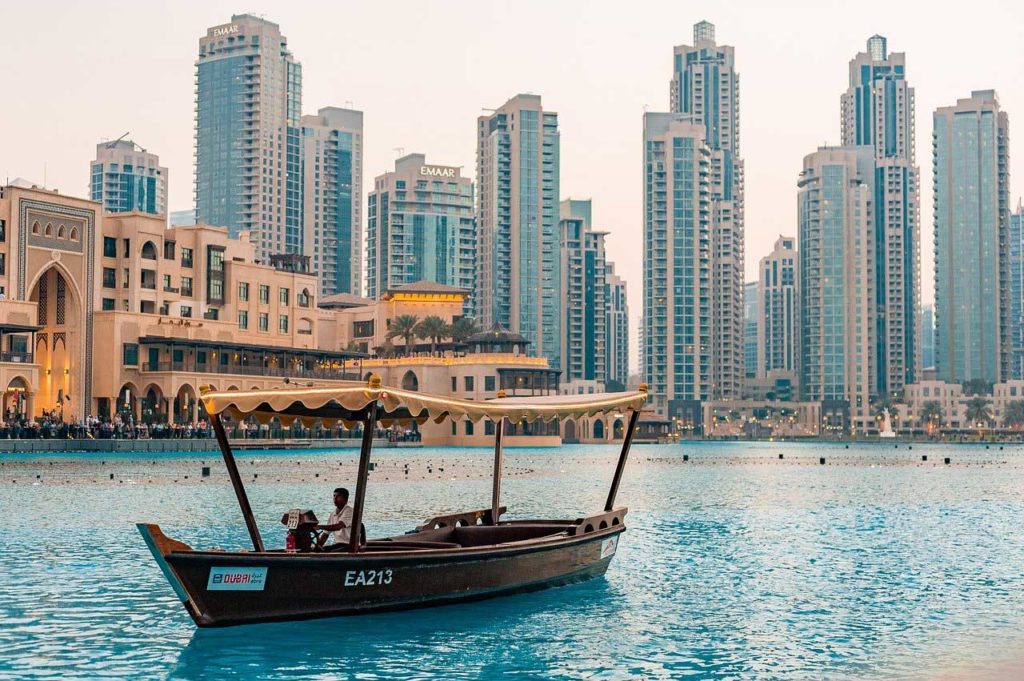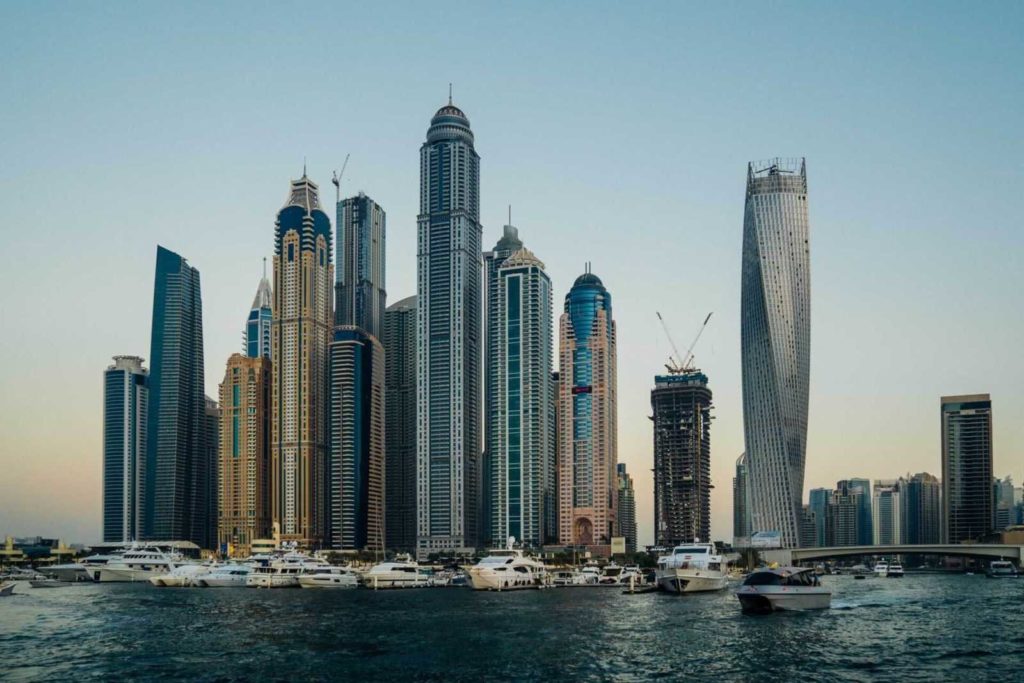 Here we highlight some of the top things to do in Dubai:
1) Dubai Desert Safari
A tour into the Arabian Desert is a famous execution for many visitors to Dubai. There are a full host of tour firms that can take you to either tear up the sand in a 4 x 4 – including exhilarating dune bashing – or discover it at a more relaxed pace atop an obliging camel.
There is also the chance of spending a night in the desert at a private desert camp, where you will be treated to a music, feast, barbecue and belly dancing.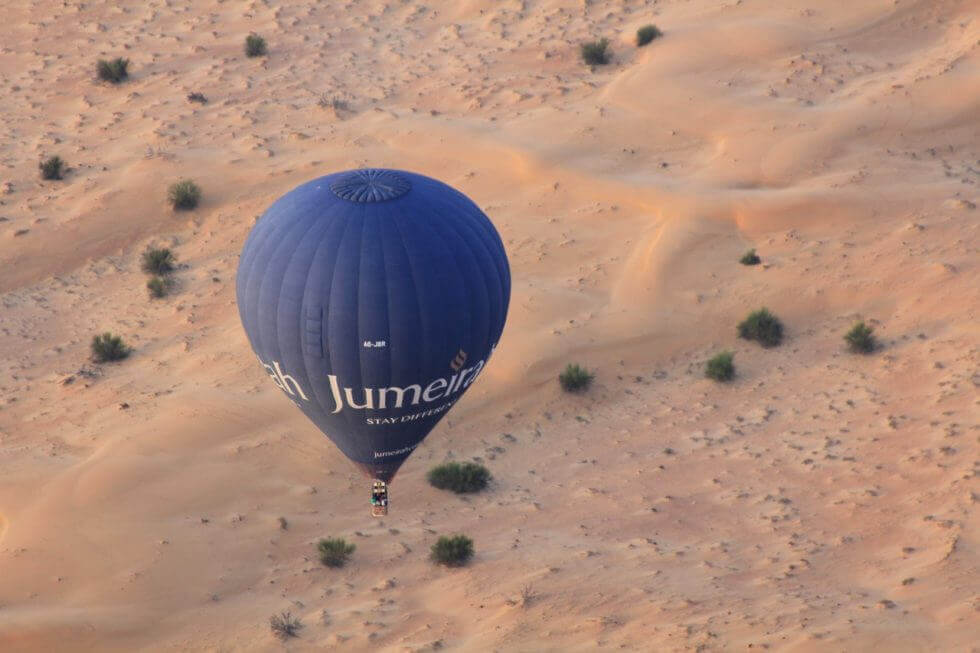 2) Burj Khalifa
No list of best things to do in Duba would be complete without a mention of the Burj Khalifa. Enjoy the amazing feeling of being top of the world at the Top Burj Khalifa observation deck, placed on the 124th floor of the world's tallest tower and promised to be a highlight of any visit to the Middle East.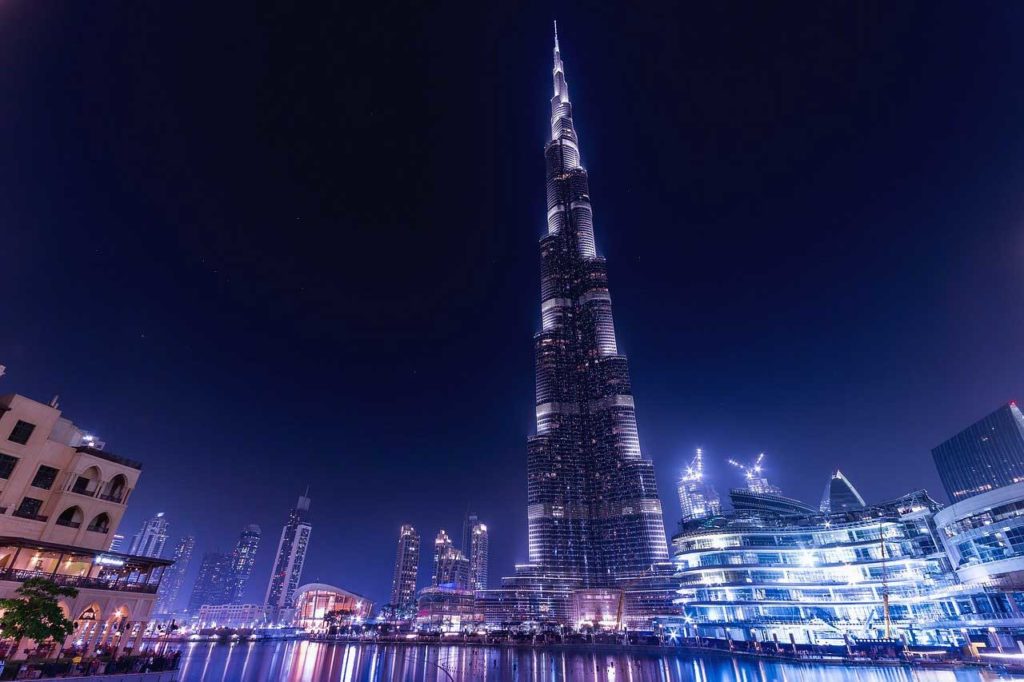 3) Burj Al Arab
Placed on the artificial island, a luxury hotel is an important in every way. Its architecture is stunning, reminding the sail of the ship, and does not get lost in the remarkable cityscape. Its service and interiors are even more wonderful: Burj Al Arab is said to be the primary and only seven-star hotel in the planet. The hotel is linked to the mainland by a private road, which make sure guests privacy. The interiors are the true design wonders: suites are spacious, restaurants spec seawater aquariums or a view of Dubai, that can also be admired from a panoramic elevator.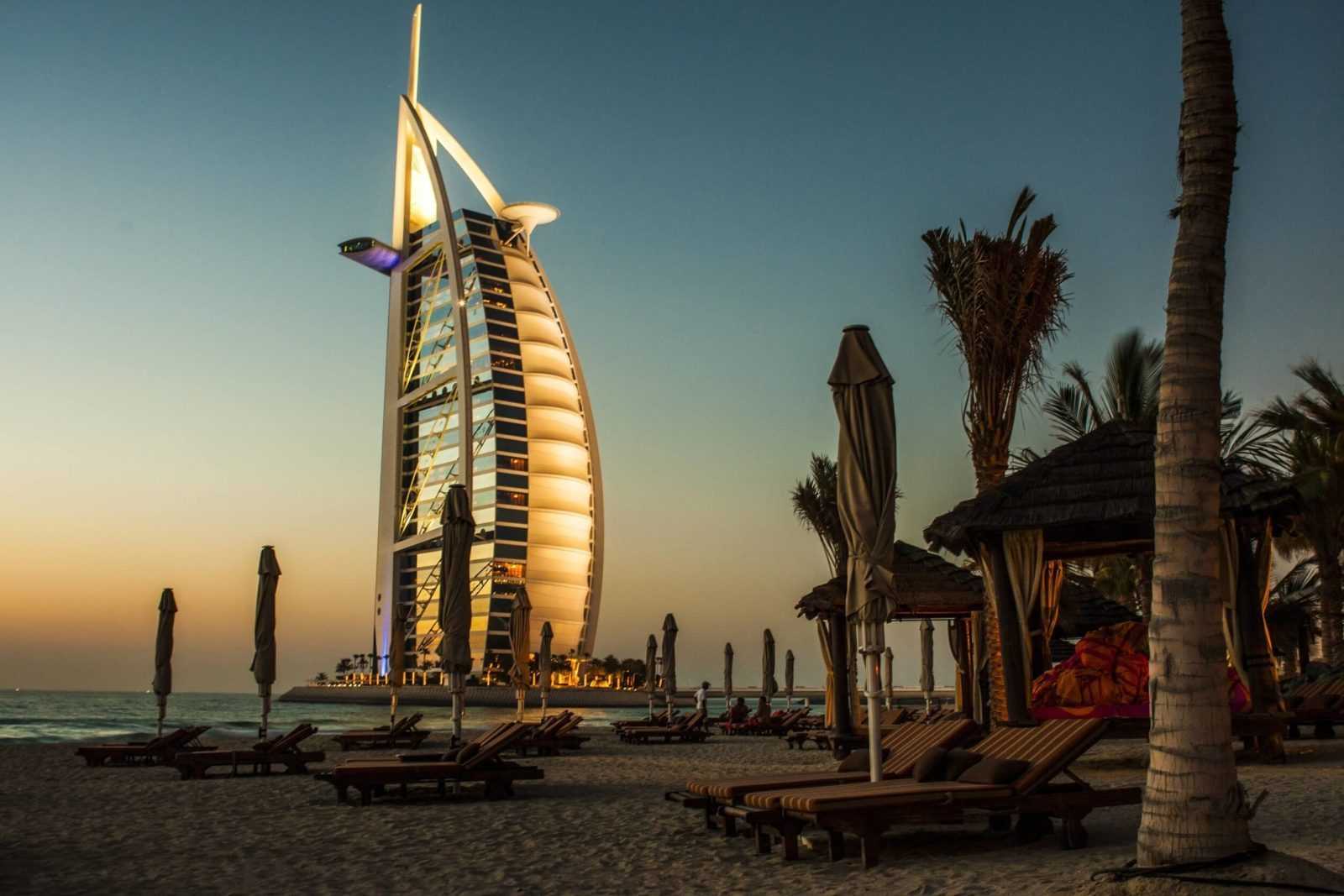 4) Grand Mosque
The Grand Mosque in Bur Dubai specs Dubai's tallest minaret that provides big heights – it stands at a big seventy meters tall and boasts forty-five little and nine larger domes. Each dome sports charming stained-glass panel that glisten in the sun.
5) Atlantis Water Parks
Three amazing water-themed parks are based in Atlantis resort for you and your family to experience. Aquaventure waterpark – complete with zip lines, and slides via shark-infested lagoons is the top water park all the Europe and Middle East, with forty-two acres of stimulating water activities to enjoy and best place for things to do in Dubai for kids.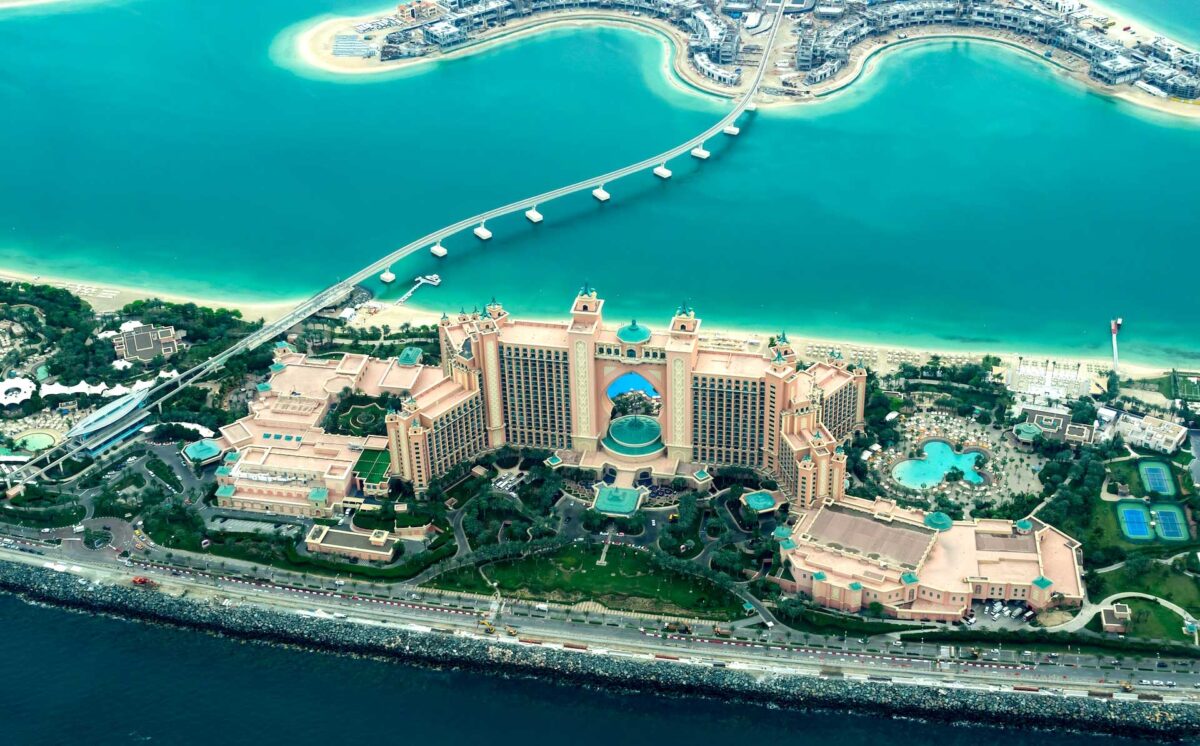 The Atlantis Aquaventure Water Park lives up to its name – it's an adventure for the whole family, with tons of rides and slides, as well as a private beach. Right up next to the shining ocean waters, Atlantis Water Park offers the promise of watery fun and relaxation for adults and kids alike. If you're most interested in rides, the park features a 9-story mega slide that sweeps you through an underwater tunnel, where you might glimpse a school of fish or shark as you whiz by.
The park also offers interactive animal experiences with almost 65,000 marine animals onsite. You can sign up for the opportunity to swim with sharks, feed the sting rays, and play with dolphins. If kissing a dolphin is on your bucket list, this is the park for you!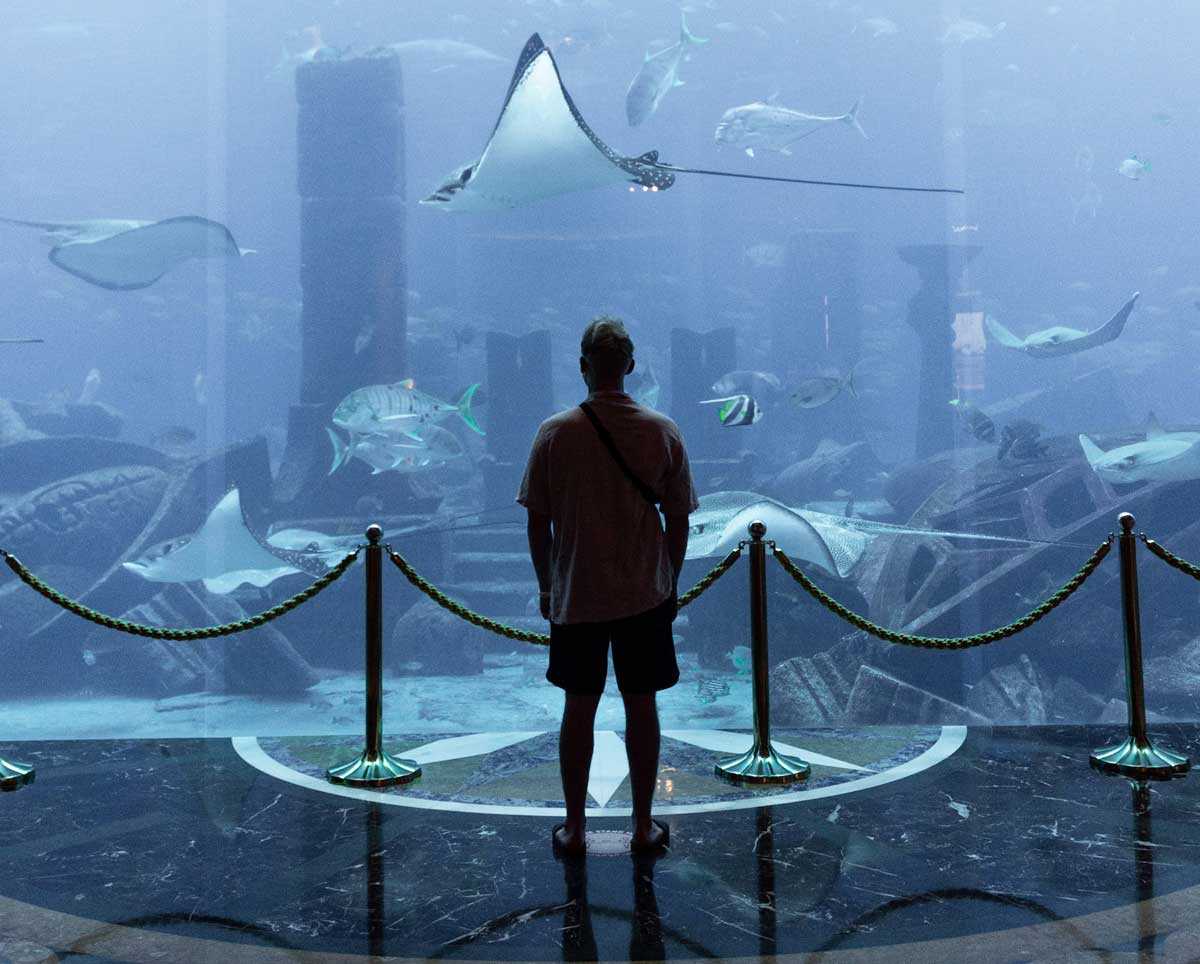 6) Wild Wadi Water Park
A very famous outdoor water park in Dubai, the Wild Wadi water park is placed right in front of the Burj Al Arab in the Jumeirah area. The park is themed based on the late of character from the Arabian folklore. The Wild Wadi Water park provides multiple water slides, 2 artificial surfing machines, a cooled/heated wave pool and fifty-nine feet tall waterfall which goes off after every ten minutes and things to do in Dubai kids.
With over 30 rides and attractions, Wild Wadi Water Park offers fun in the sun for the whole family. Relax and lay back in the lazy river, or whip through the adrenaline-pumping, fast-paced Master Blaster.
Wild Wadi has a lot of options for the little ones in the family as well. The kid-friendly activities and rides are perfect for kids under the age of 13. And, they won't get bored – the park features over 100 kid-friendly activities to keep them occupied all day long. Wild Wadi also offers many dining options, and private areas for adults to take a break from the fun. A man-made beach is also onsite for families to lay back, relax and soak in the sunshine.
7) City tour on a bus
Open top bus tours are the top way to tour a city. Big bus tour Dubai offers just that. Your open-top bus tour reveals all of the popular Dubai landmarks and charts the city quick development from a little fishing village to a dynamic, modern city.
The day tour provides personal recorded commentary and 3 tour routes where you can hop off and on to visit best attractions. The night tour provides live guided contemporary presenting illuminated Dubai. There are lots of nightlife places in Dubai and best things to do in Dubai night but this trip is the one that you should not miss.
8) Ski Dubai
Ski Dubai, placed in Mall of Emirates is the Middle East first indoor ski center. Expand over an area of 22,500 square meters, it provides lots of choices for every person, irrespective of your skill level and age and best thing to do in Dubai. The snow mountain themed attraction specs a eighty-five meter-high indoor mountain with five different slopes of varying difficulty.
9) Dubai Fountains
Dubai fountains in the world's biggest orchestrated fountains (920 ft long) is another addition to the planet first list of man-made structures placed in UAE. Twenty-five colored projectors and 6600 lights in what it takes to make the illumination for these fountains. The beam of light from the fountains can be seen from over 35 km away.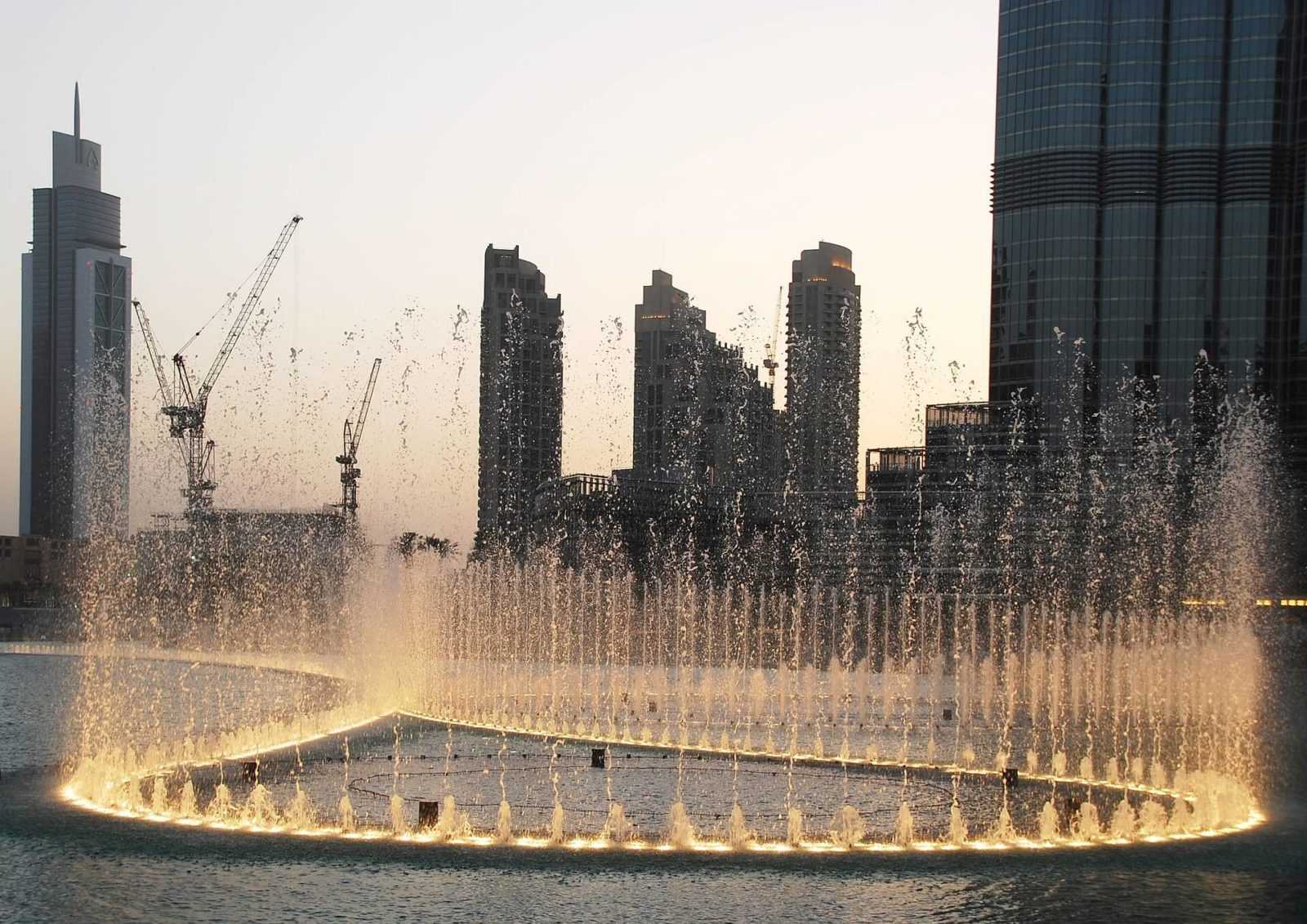 10) Dubai Dolphinarium
This is placed in the creek side park at Bur Dubai close to the Children city is spread over a place of about 5,000 square meters. It contains a 180-degree main arena built around a 5.5 deep sea water pool with more than 3 million liters of water, and can accommodate up to 1,200 people and best
things to do in Dubai with kids.
11) Jumeirah Mosque
Jumeirah Mosque is one of the most charming and oldest mosques of Dubai and the only one open to monmuslims. It has been in the medieval Fatimid tradition with easy yet charming designs using natural colored stone walls and stone carvings.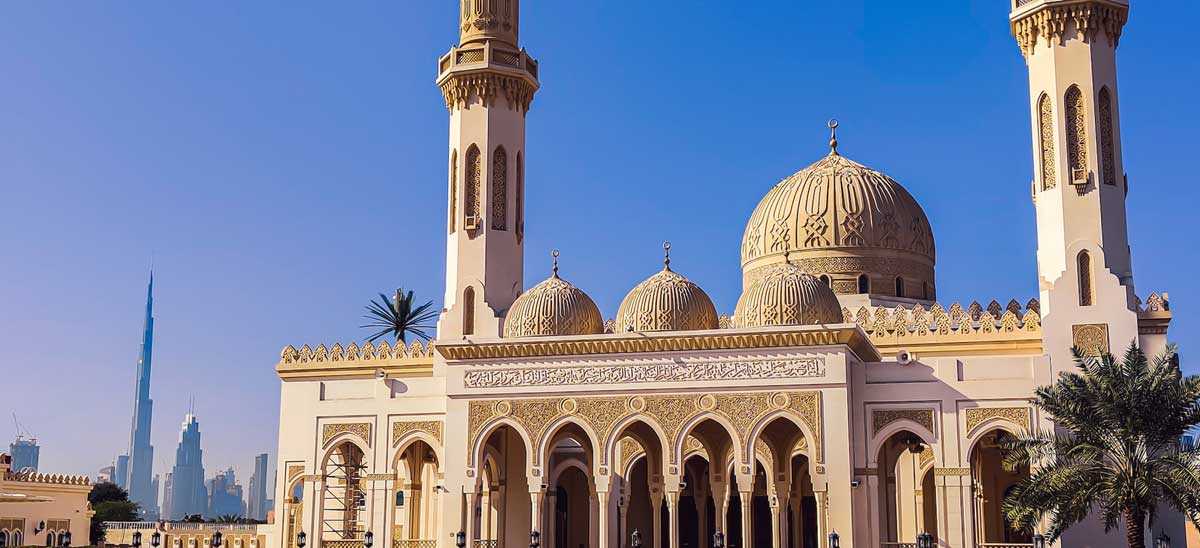 12) Dubai Autodrome
Dubai Autodrome is a 5390 meters long circuit placed in the bigger Dubai land area. Not only is it one of the most modern in the planet, but also one of the most challenging, as it has a mixture of technical corners and top-speed straights.
13) Dubai Mall
Dubai Mall is the world's biggest and most visited entertainment and retail place with over 1,200 stores and over two-hundred foot and beverages outlets. The tree-lined walkways, restaurants and cafes gives an open outdoor streetscape feel with a perfectly designed area, The Souk, specs accessory outlets jewellery shops and handicrafts.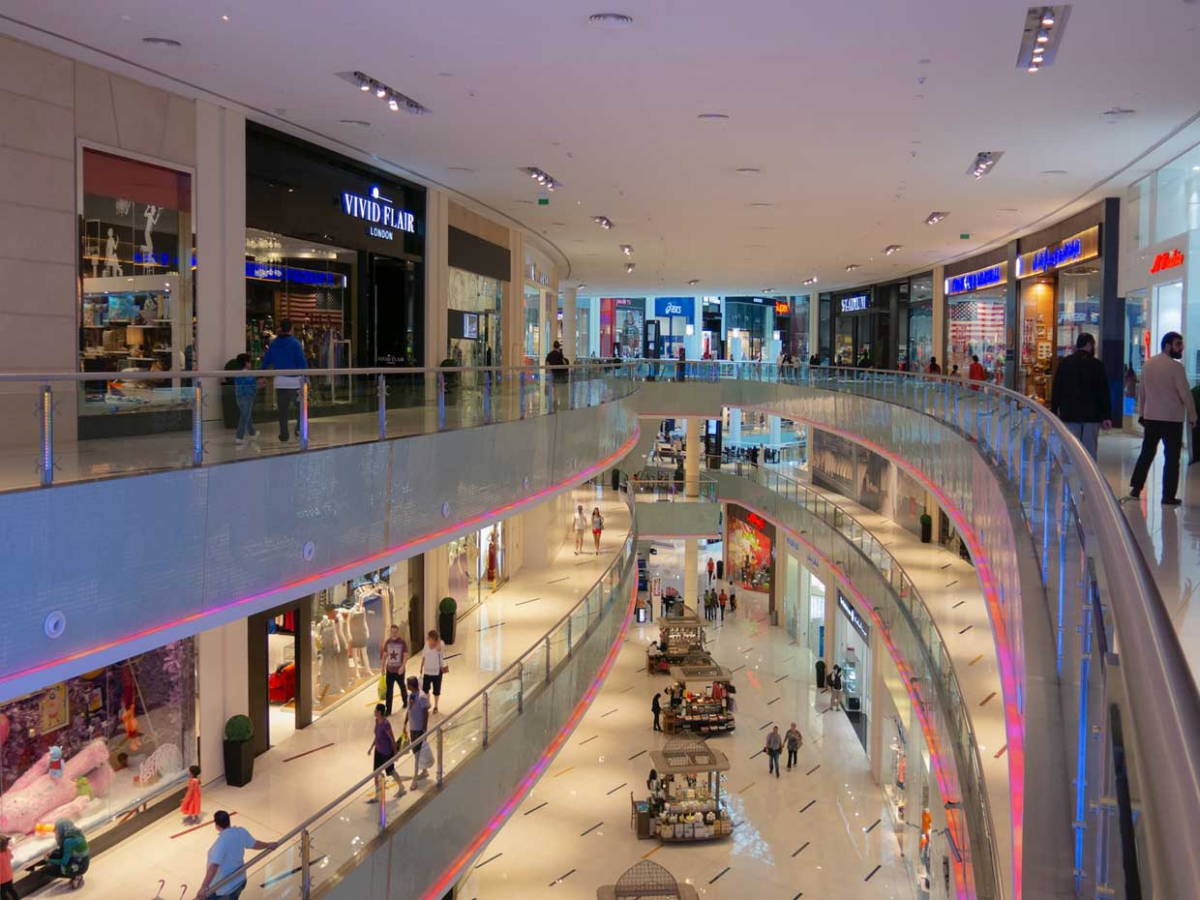 14) Bastakiya Quarter
The little Bastakiya quarter is Dubai's oldest and one of the wonderful neighborhoods and is placed somewhere in between the Dubai Creek and the buzzing Bur Dubai area. Actually, established by rich textile and pearl traders from Basktak, Iran, today it consists of a little-labyrinth of wind-towered buildings and best thing to do in Dubai.
15) Dubai Museum
Dubais museum is placed in the sturdy Al Fahidi Fort, which is known as the city's oldest structure. The exhibits show the emirates evolution from pearling village and fishing to an international city of finance, commerce and tourism.
16) Dubai Desert Conservation Reserve
The DDCR, is the UAE first national park. Spread over a place of 225-square kilometers, it is an outcome of carefully planned rehabilitation process over the years with the aim of preserving the last of the desert wilderness and for the protection of endangered species special to the desert habitat. Within the DDCR is placed Al Maha Desert Resort and spa where you can have the best experience of staying in the middle of desert.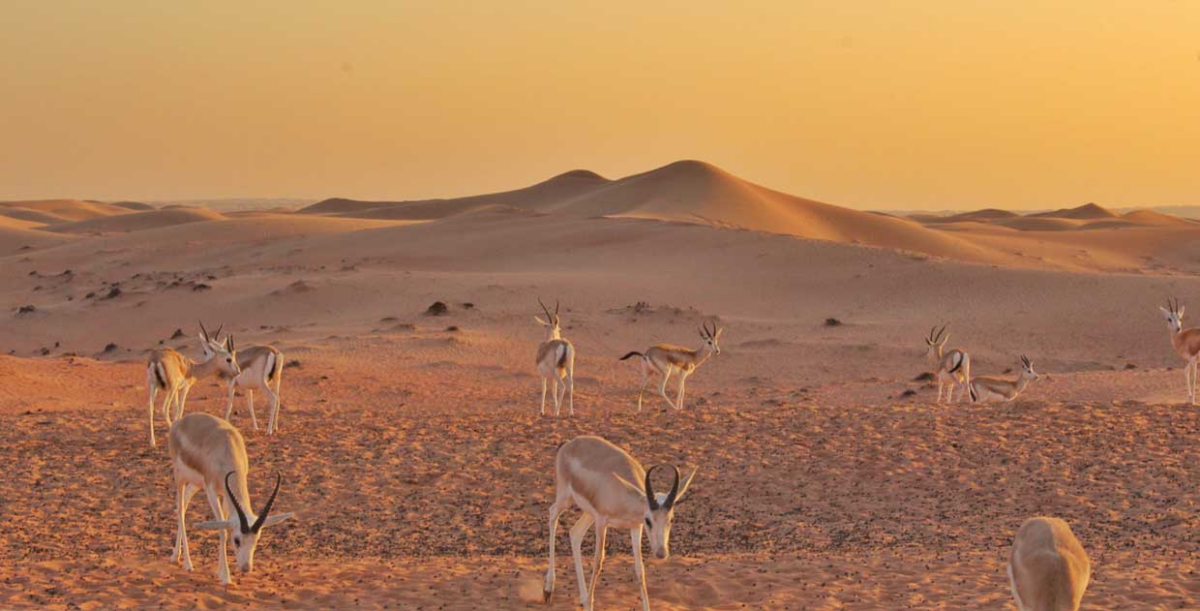 17) Dubai Miracle Garden
The Dubai Miracle Garden is a classic example of Dubai cleverness. How one can grow and maintain a full 72,000 square meters flower garden. Placed in Dubailand, Dubai, the garden is the world's biggest natural flower and specs over forty-five million flowers.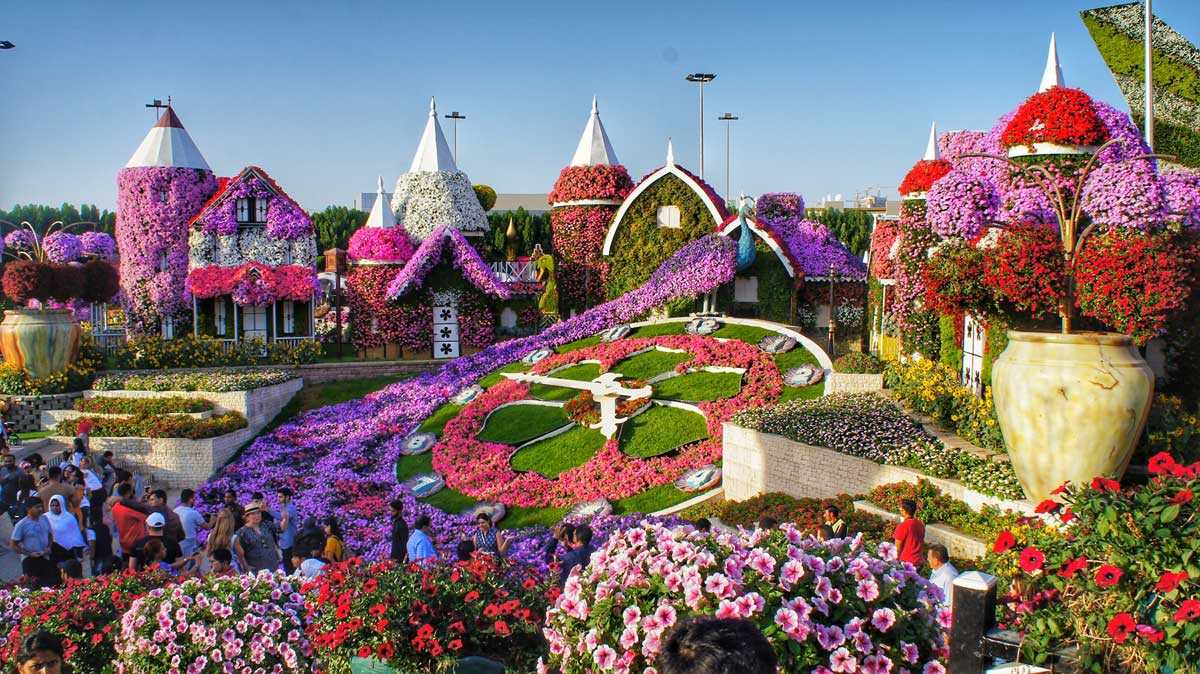 18) Ibn Battuta Mall
Ibn Battuta is a world's biggest themed shopping mall and consists of more than 270 shops, fifty restaurants and twenty-one screen IMAX cinema. It is divided into six court, the decoration and architecture of which are inspired by some of the countries visited by the lbn Battuta. These are Tunisia, Egypt, Andalusia, India, China and Persia. Apart from the dining, shopping and the cinema experience, the decoration of the lbn Battuta Mall is too amazing. Unlike regular malls, it is not all steel and glass with big ads all over.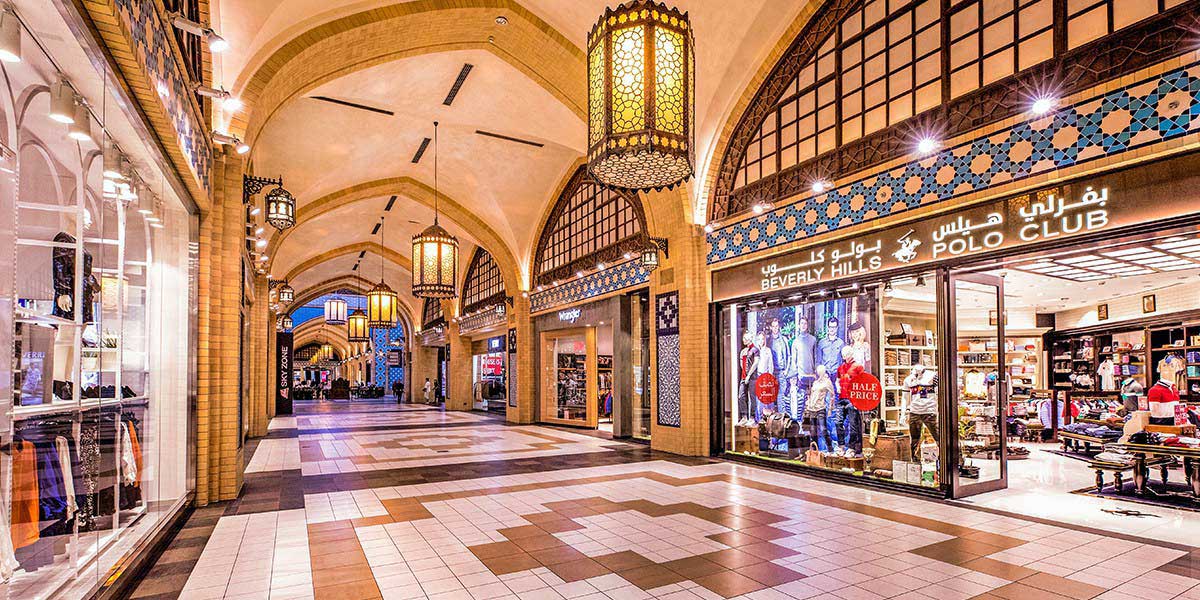 19) Jumeirah Beach
Placed on the coast of Persian Gulf, the Jumeirah Beach is a white sand beach that named after the Jumeirah area of Dubai, the beach and its frontage spec many well famous luxury resorts, hotels, and hosting developments, including Burj Al Arab, Jumeirah Beach Hotel, Wild Wadi Water park, Burj Al Arab Hotel, and the old-style Madinat Jumeirah, a shopping complex and hotel.
On the Jumeirah beach is also placed the Jumeirah Beach Park. It is one of Dubai's most famous public beach parks has just recently been prized blue flag beach status, making it one of the best things to do in Dubai.
20) Dubai Opera
The downtown Dubai opera is well value for culture lovers spending time in the city. Even if opera is not the primary thing that comes to mind when you think of Dubai, Dubai Operas varied programme of performances can become a emphasize of your visit.
Performances contain not just real opera but also classic and ballet music. There are also theatre productions, comedy sketches, fashion shows, meaning there is something to catch most nights, and lots of shows are family friendly.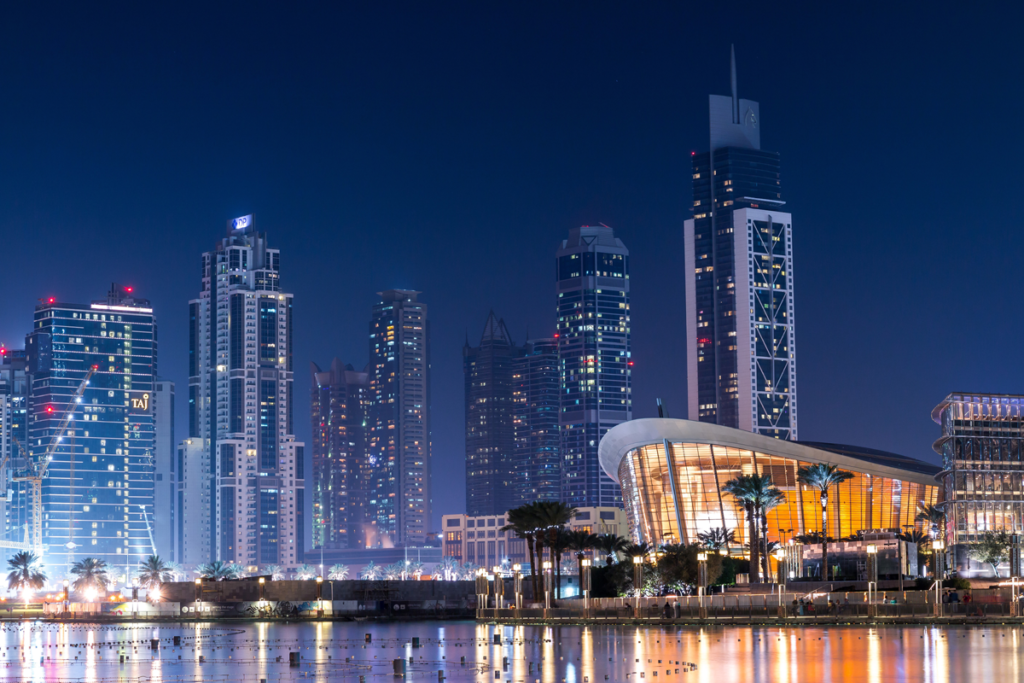 21) Skyview Bar
Skyview Bar sits on the twenty-seven floor of the sail-shaped Burj Al Jumeirah hotel. If there is one thing all the glamour and glitz of Dubai makes you want to do, it is leave behind the drabber elements of your regular and live high life here instead. Begin by toasting the wonderful beauty and extravagance of the city of Gold with killer cocktails to match equally amazing views from the heights.
22) Deira Souks
The city of Dubai has a lot of souks but Deira is one perfect place that every visitor enjoys visiting. Conveniently placed near to Dubai Creek, it is said to have been established during 1830s, actually, when you come here, you can still witness the old architecture style and the wooden archways in the market. But wait, let me tell you the top part and the only aim of your full trip here is probably to witness a big range of gold showed on the shop windows and even better purchasing them with a continue though, you would only wish your own them all.
23) Global Village
One of Dubai most famous visitor destinations, Global Village is the top location to be with family and friends. As the night falls, the full village lights up in colorful and decorative bulbs providing an amazing ambience. With a range of different pavilions each providing a cultural attraction of varied countries, this location is definitely a must visit. Visit the Egypt pavilion to purchase some antiquities and their traditional dresses; Oman to purchase Omani fashion accessories, China for their colorful flora dresses and African pavilion for hand-carved artifacts and best thing to do in Dubai.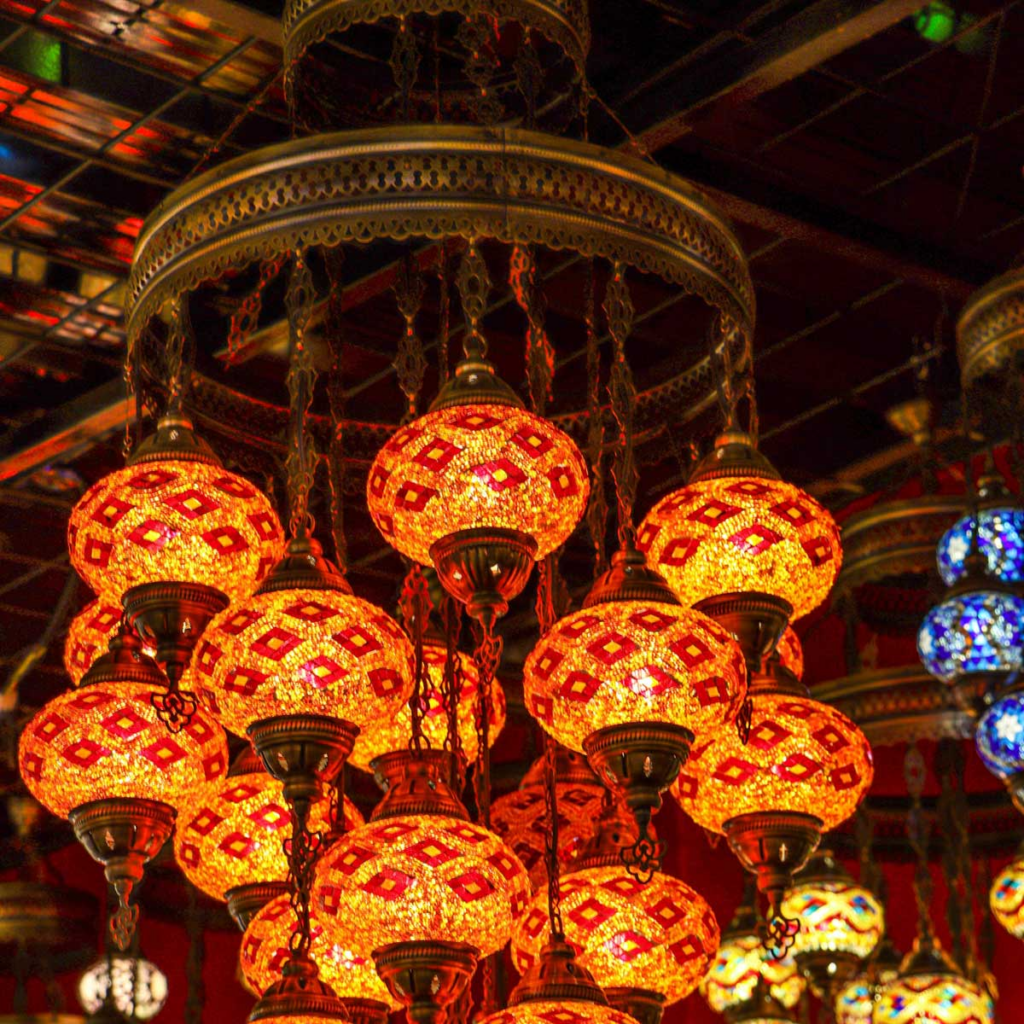 24) Alserkal Art District
One of the top locations to visit in Dubai for art lovers and connoisseurs, Alserkal Art District is becoming a famous center. Plan a visit here and visit a number of contemporary art galleries, while some are little start-ups, there are a few well established galleries like the Green Art Gallery, Ayyam Gallery, and the Third line. This area plays like a platform for new talents and helps in highlighting charming art works. Actually, Alserkal Art area has a mishmash of restaurants and stylish boutiques opened by domestic designers.
25) iFly Dubai
Sky diving can be heart racing open-air sport for many and perhaps only the hardcore adventurists can truly gather their guts and jump from 3658 meters above. Anyway, if you want to begin something little and less terrifying, visit iFly Dubai in Mirdif City Centre. This is one of the biggest indoor adventure locations in UAE that is packed with an acrylic glass tunnel, about ten metre fitted with a twin vertical wind tunnel making the experience value very penny. Further, along with adults and youth ventures, even kids who are as young as 3 can enjoy this activity.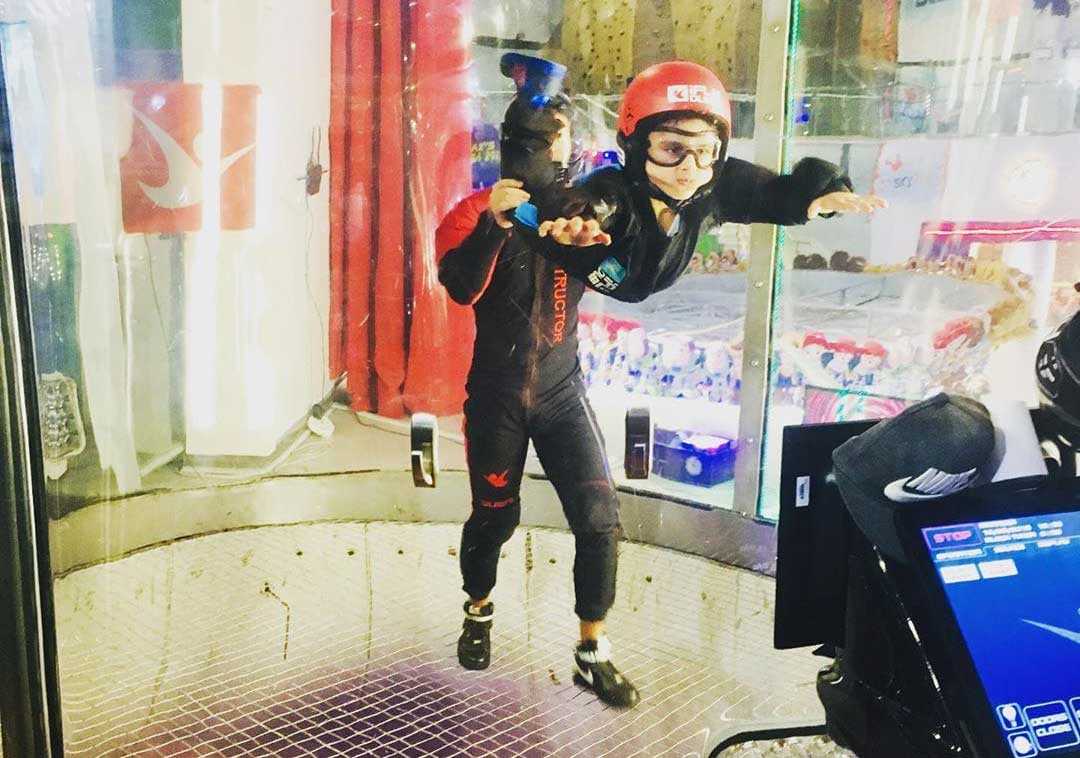 Photo: Courtesy Of IFLY Dubai
26) Indoor Trampoline Parks
While you are in Dubai do not miss an opportunity to visit indoor Trampoline park and defy gravity as you fly high. Indoor Trampoline park is promised the top fun packed workout for your kids with things to do in Dubai at night. The park is packed with different types of activities like Jump Box Beat, Open Jump, Dodged ball, Kids court offer best things to do in Dubai. this park is like a one stop place for all. Reminiscence your childhood memories as you get bouncier in more than 120 interconnected top-class trampolines.
27) Mall of the Emirates
Mall of the Emirates is one of the most distinguished malls of the city give its amazing and surreal Ski Dubai facility that can be availed inside. The indoor ski slope of the Mall of the Emirates is done with the penguin enclosure and chairlifts of all it is accessible at a perennial temperature of -4 Celsius. Inside the mall there is a family fun center and a cinema complex along with a full set of rides towards people of all ages.
28) Hatta safari tour
An amazing way to explore the rugged landscape and experience the wonderful desert scenery of Hatta, bounded by the charming Hajar mountains is to go on a Hatta Safari tour and best thing to do in Dubai.
The Hatta Mountain safari is known as a popular place for youth as it known to provide lifetime experience which will be packed to thrill and fun. Touring along the meandering mountain trails, Hatta Mountain safari is a remarkable and perfect way to explore the beauty of sweet enclaves.
29) Explore Sheikh Zayed Road
Skydiving can be heart racing open-air sport for many and perhaps only the hardcore adventurists can truly gather their guts and jump from 3657.6 metres above. Anyway, if you want to begin from something little and less terrifying, visit iFly Dubai in Mirdif City Center and this is one of the best things to do in Dubai. This is one of the biggest indoor adventure locations in UAE that is equipped with an acrylic glass tunnel, about ten metre fitted with a double vertical wind tunnel making the experience value every penny. Further, along with youth ventures and adults, even children who are as young as 3 can enjoy this activity.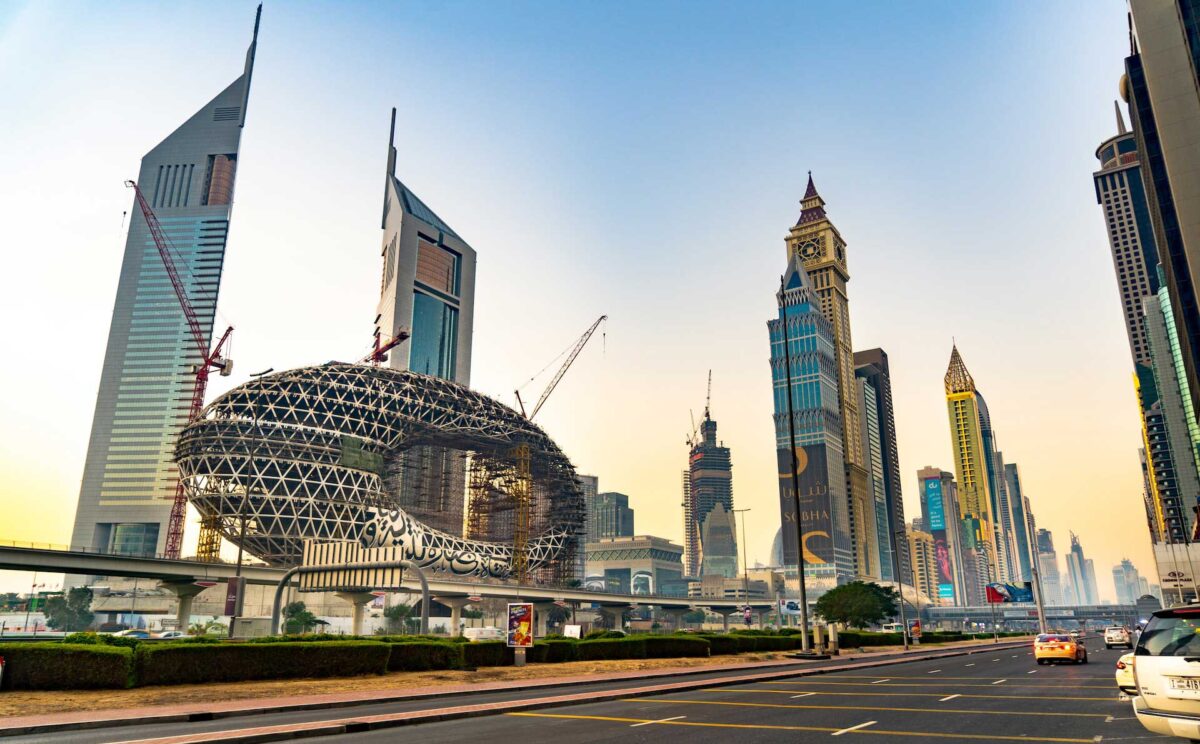 30. Legoland Water Park
Do your kids like Legos? This amazing Lego-themed water park has 20 rides designed specifically for a fun family experience. From the rides to the location, this park is designed for families to enjoy together. In a special designated toddler play areas, your littlest ones can enjoy larger-than-life Lego characters and mini slides.
Throughout the rest of the park, visitors can hop on a family raft down a lazy river, have a slide race down the Lego Slide Racers slide, or twist and turn in the waves in the wave pool. Legoland Water Park is truly the inclusive experience that's meant for families to enjoy together. This is one of the Water Parks in Dubai that offers a family-friendly menu onsite.
31) The Palm Jumeirah
Actually, billed as the Eighth Wonder of the planet, the Palm Jumeirah is the little and the real of 3 palm islands (Palm Deira, Palm Jebel Ali, and Palm Jumeirah). Today, the palm Jumeirah houses many resorts, hotels, villas and private residences.
Explore Dubai, visitors frequently reserve cheap flights to Dubai. They look for some reliable trip operate for their flights reservation.
Discover more attractions, fun activities and the best things to do in Dubai, The United Arab Emirates.