33 Best Things to Do in Johannesburg, South Africa
South Africa is one of the most respected countries in Africa. Taking a look at the famous Johannesburg, there are plenty of things to do in Johannesburg and even more for your eyes to explore. Johannesburg ranked most visited city in Africa for the fifth consecutive year according to the Mastercard Global Destination Cities Index.
Photo: Courtesy Of South African Tourism / Flickr
As referred to as Jozi or Joburg by locals, Johannesburg is the largest city in South Africa and the second biggest city in Africa. Getting its begin as a gold mining town, Johannesburg attracted people from all around the planet to settle here and try to make their fortune. Whether you are visiting the cradle of human civilisation, placed nearby, exploring the many museums and markets, or going on a culinary excursion or attending a show, show your options are seemingly limitless.
Newtown, Johannesburg – Photo: Courtesy Of Chris Eason / Flickr
Here we highlight some of the top things to do in Johannesburg:
1. Mandela House
The old Mandela's home located at 8115 Vilakazi Street is one of the most visited places in Johannesburg. It was his private place for a whopping 14 years although he stayed there on and off. This street is also known to be a host for two Nobel peace prize winners. Being the only one in the world, you can't miss the chance since not everyone can help the urge to tour it.
Photo: Courtesy Of South African Tourism / Flickr
2. Liliesleaf Farm
The farm is located in Rivonia and is one of the Johannesburg tours that will teach you some history about apartheid of South Africa. It was used as a safe house for the African National Congress. Most of the anti-apartheid activists were arrested in this particular location.
Photo: Courtesy Of GovernmentZA / Flickr
3. Constitution Hill
Constitution hill located on Kotze Street was a former prison that later became a museum. If you want to get in-depth information about the South Africans struggles for independence, this is the place you should visit.
Photo: Courtesy Of Adamina / Flickr
4. Nelson Mandela Bridge
It is the most massive bridge in South Africa that has been constructed using cables. It is a perfect treat for your eyes especially at night because its lighting resembles a rainbow. Do not miss out on the beauty of this bridge once you visit Johannesburg.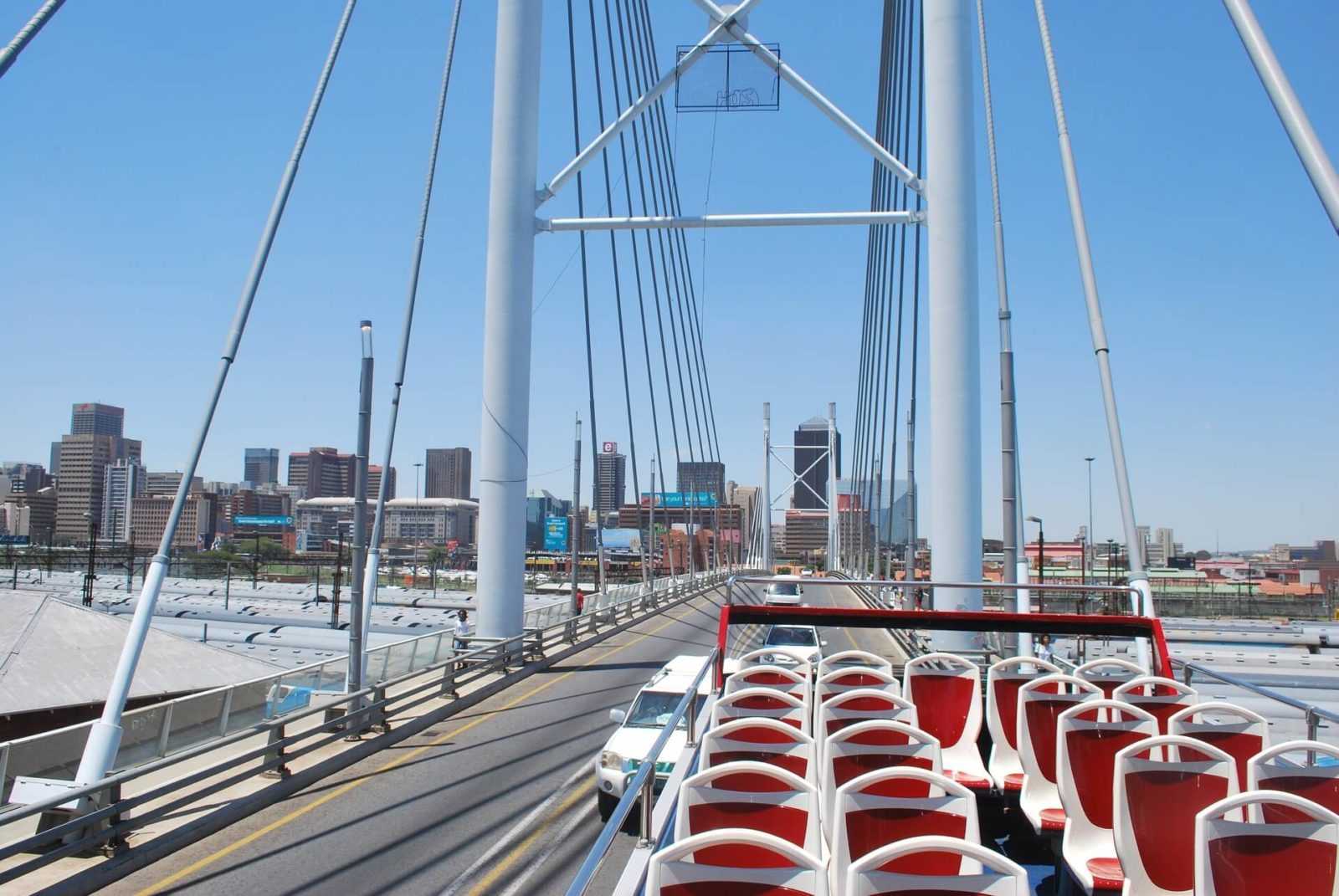 5. Nelson Mandela Square
Shopping is one of the fun activities when you go out. In Johannesburg, Mandela square has the most magnificent shopping spots. Their prices are very affordable, and you will surely enjoy a wide range of offers each day. You cannot afford to overflow your shopping basket.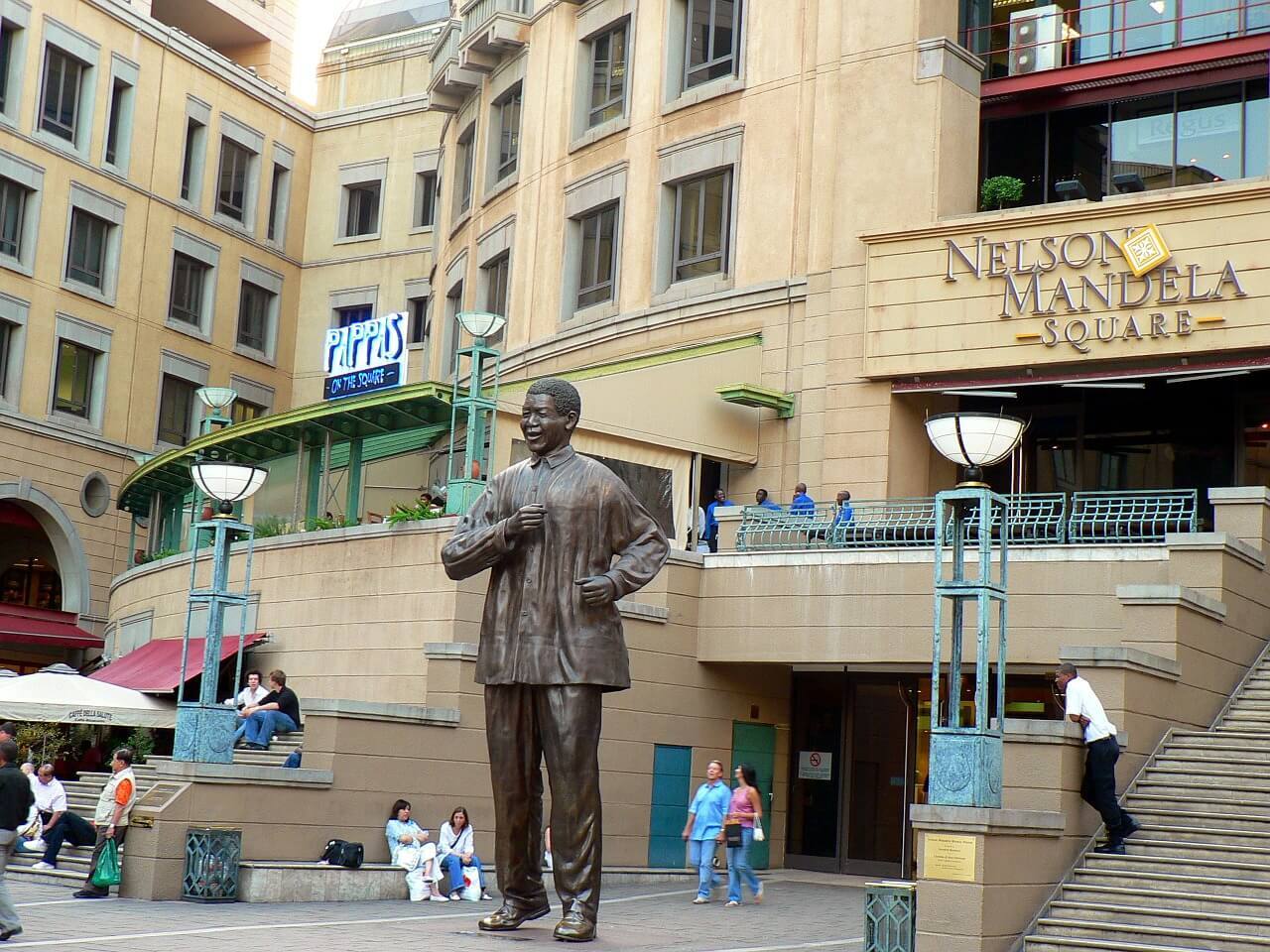 6. Alexandra
This town is the host to Nelson Mandela's house and one of the most famous place in South Africa. Commonly known for its street art, you can also interact with the locals as you treat your taste buds to delicious cuisines, etc.
Photo: Courtesy Of lebogang nkoane / Flickr
7. Sandon city
Sandton City is one of the biggest shopping malls in Johannesburg and one of the biggest in Africa. Placed in the center of the Sandton central business area and just around the corner from the Sandton Gautrain Station, the mall is readily accessible to locals and tourists, making it one of the most famous places in Gauteng.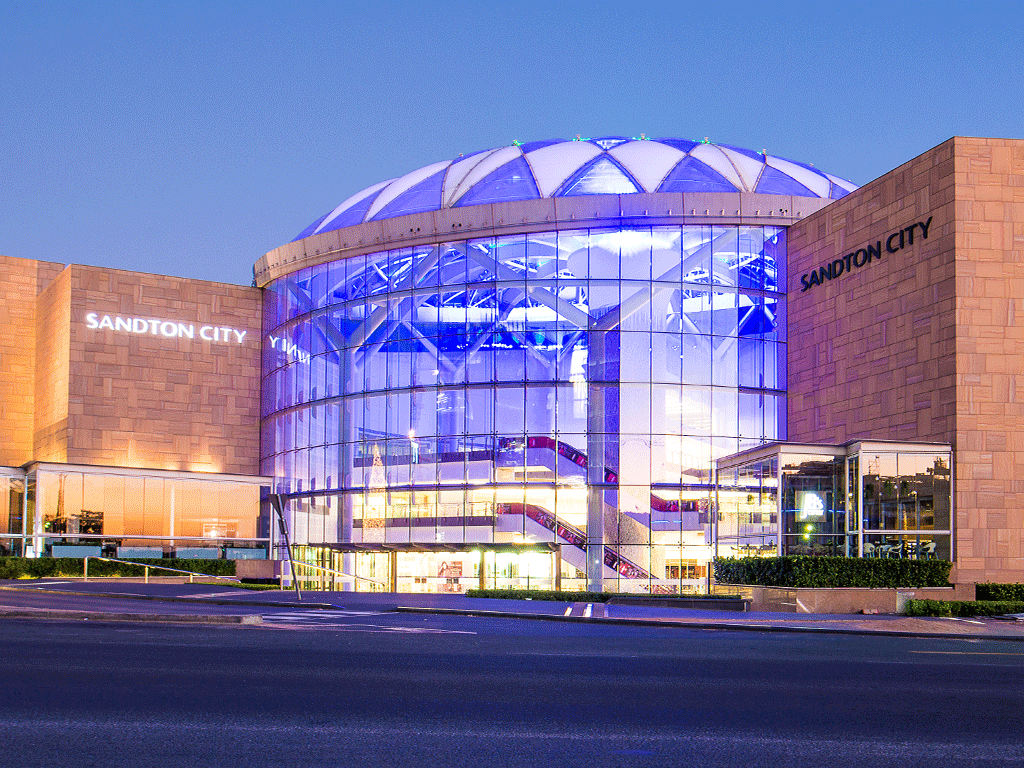 Photo: Courtesy Of Pareto Limited
8. Rosebank Mall
Lying directly between Johannesburg historic city center and the latest Sandton business area and with a Gautrain station right on its doorstep, the Rosebank Precinct is one of the most famous locations to be in Johannesburg for leisure and business. As a simply walkable area with a big choice of restaurants and hotels, at the center of Rosebank is the big Rosebank Mall, one of Johannesburg's big shopping places.
Photo: Courtesy Of Evan Bench / Flickr
9. Neighborgoods Market
People who love shopping for unique stuff always find their way to the neighbor goods market. Clothing, art, and crafts, as well as fresh farm products, are readily available in this market at a pocket-friendly price.
Photo: Courtesy Of South African Tourism / Flickr
10. Market On Main
The life of the inner city is reflected in the market on main located at 264 Fox Street, City, and Auburn Gauteng.
11. Bryanston Organic Market
The organic market is an excellent place to spend your afternoon enjoying the sunshine. You will also find a variety of art and crafts, fresh produce and plenty of foods to eat. If you love reading, there are loads of books available to you.
Photo: Courtesy Of maddensl1304 / Flickr
12. Jozi Real Food Market
This haven is situated at 25 Braeside Street. As the name suggests, the foods served here are more than delicious. You can never have enough of what they offer. Visit them every Sunday and get a taste of fresh meals.
13. The Fourways Farmers Market
The Fourway Farmers is placed on the premises of a big garden center and nursery and is surrounded by greenery, with seating on big hay bales lending it a rustic feel.
As the name advises, the target of this market is on food. Here you can pick all types of home-made pickles and preservers, farmhouse cheese, honey, jams, and organic meats and vegetables. There are also many food trucks selling a big range of tasty snacks such as gourmet burgers or wraps.
Photo: Courtesy Of Fourways Farmers Market / Flickr
14. Meet people
Johannesburg has the friendliest people you will ever meet. Even though the city is busy with activities, the people will always be ready to give you a warm welcome.
Photo: Courtesy Of South African Tourism / Flickr
15. Greenside
The pretty suburbs of Emmarentia and Greenside are bordered on one side by the Emmarentia Dam and the adjoining Johannesburg Botanical Gardens, and on the other by the Parkview Golf Club. The place was once part of a big farm owned by Geldenhuys family that was sold in the 1930s to residential property developers, who also planned 100s of trees that line these wonderful suburban streets.

Photo: Courtesy Of Gauteng Tourism Authority
16. The Melville
Melville has its perks wanting to stay modern with what is continually trending. What was once an old-stylish suburb, has turned into a colorful neighborhood. Students from the University of Witwaresrand and University of Johannesburg are frequently in the place. The home of Local TV drama, Sewende Laan, also pushes visitors and locals towards the Bamboo shopping centre, nature reserves and Jazz venues.
17. Kitcheners Carvery's Bar
Visit this second oldest bar in Johannesburg to experience a touch of the good old days.
18. Visit Illovo
The place is always booming with fresh energy as most youngsters spend time here. Classy bars and pubs are at your service to crown your parting and entertainment needs.
Photo: Courtesy Of joburg.co.za
19. Soweto and Soweto Theatre
No trip to Johannesburg is complete without visiting Soweto, a township in the South-West of the city. Things to do in Soweto including Hector Pieterson Museum, Vuyo's, Mandela House, Orlando Towers, Regina Mundi Church, Kliptown, Vilakazi Street, Sheebens, dining experience and a taste of township life, adventure activities, Walter Sisulu Square of Dedication.
Photo: Courtesy Of Michael Roger Denne / Flickr
The Soweto Theatre opened in 2012 and the Soweto's first formal, devoted performance area. The building boasts 3 state-of-the-art stages: the key stage, which can accommodate an audience of 420, and 2 smaller stages with a capability of 180 and 90 each, as well as an open-air auditorium.
The theatre programme contains a big range of productions, ranging from jazz and poetry recitals and gospel concerts to modern drama and dance. In particular the theatre targets fostering domestic talent, showcasing the works of local choreographers and playwrights.
Photo: Courtesy Of Tension Structures
20. Johannesburg Zoo
Animal fanatics have not been left out. This zoo has a large number of animals found in South Africa so you can learn something about their wildlife here.
Courtesy Of Kandukuru Nagarjun / Flickr
21. Bungee jump off the Orlando Towers
Overcome your phobia of heights by bungee jumping between towers. You will have an experience that you are not likely to forget anytime soon. It might be a chance for you to explore a new hobby.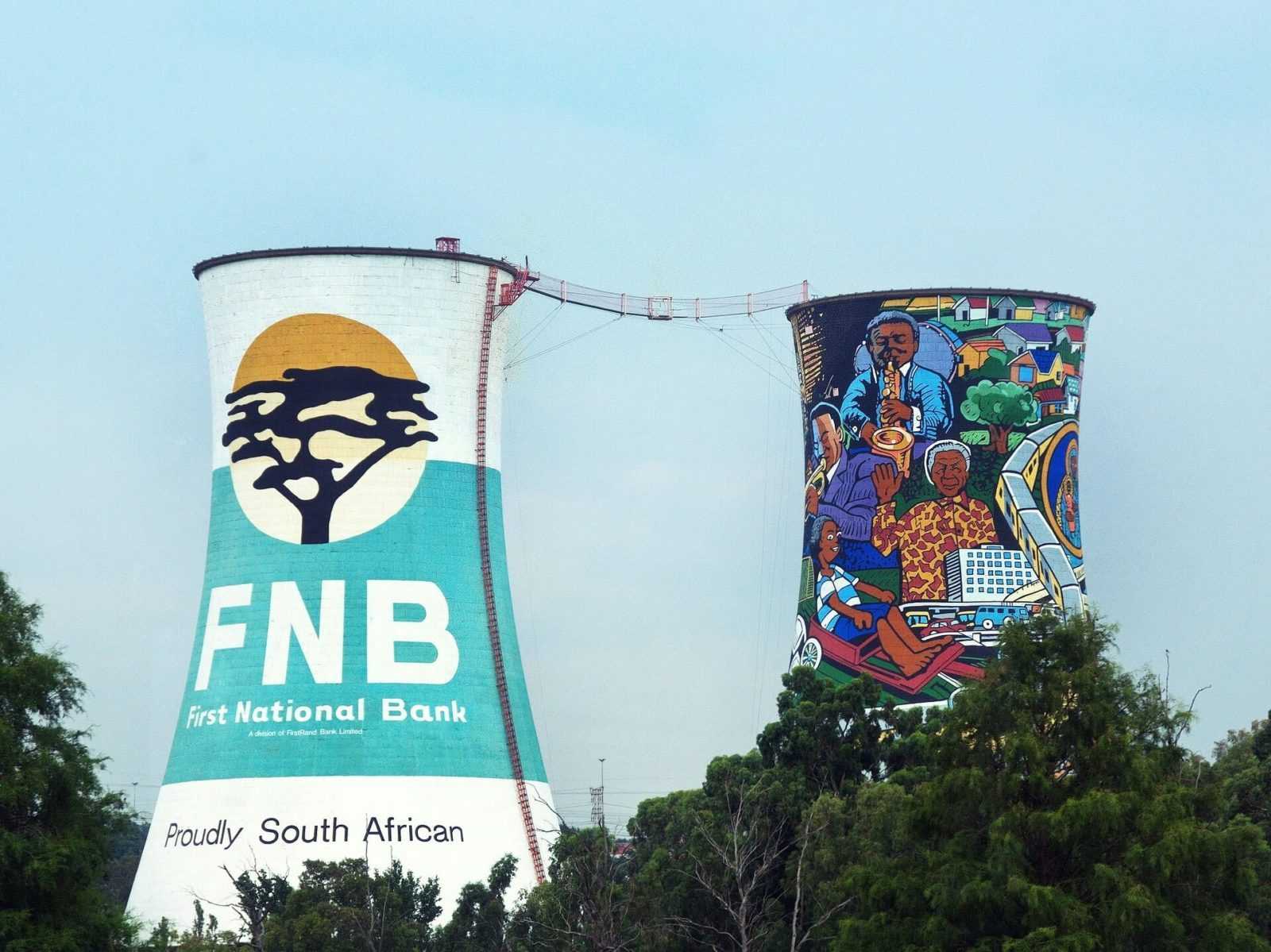 22. Mall of Africa
Mall of Africa, which has over 300 shops, is a shopping mall located in Waterfall City, Midrand, Gauteng. It is the largest shopping mall in Africa.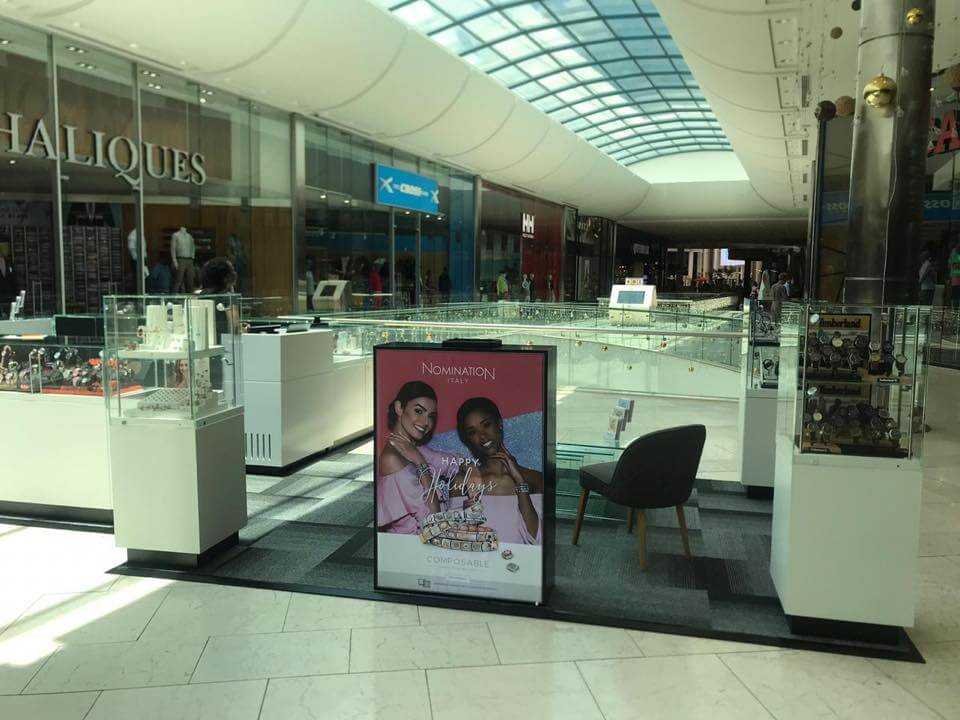 Photo: Courtesy Of Mall of Africa / Facebook
23. Westcliff
Four Seasons Hotel the Westchiff Johannesburg is the five-star luxury leisure establishment perched on the rocky ridges of one's of Johannesburg's oldest suburbs. With certainly one of the most amazing views of Johannesburg and things to do in Johannesburg and its big human-made forest, the hotel also looks over the nearby Johannesburg Zoo.
Some of the real houses on the Westcliff ridges and Parktown are heritage places and are distinguishable by the signature building style of UK architect Herbert Baker.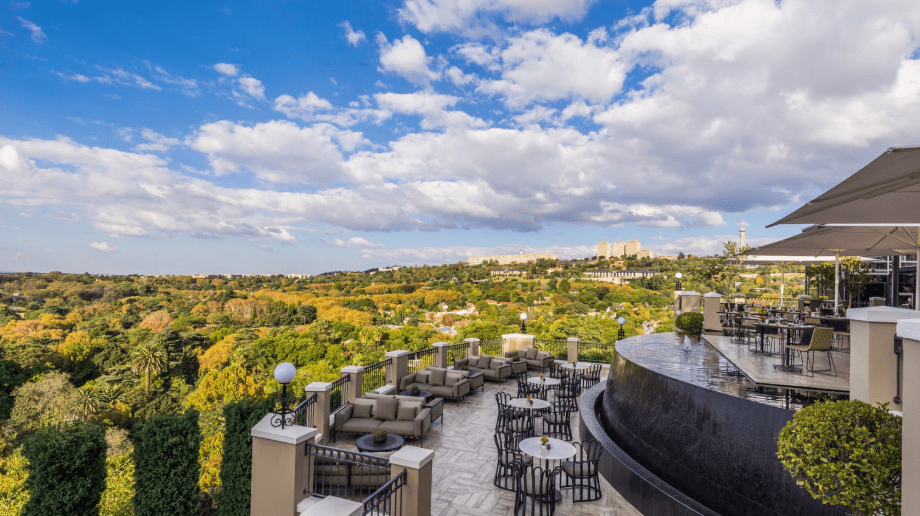 Photo: Courtesy Of Four Seasons Hotels
24. Vilakazi Street
Vilakazi Street is the Soweto street of the greats, famous after Dr. Benedict Wallet Vilakazi, a distinguished educator and writer who wrote the primary poetry book published in Zulu.
The homes of two Nobel Peace Prize winners – the late Nelson Mandela, country first elected president and Archbishop Emeritus Desmond Tutu – are found on these streets. This is the only street on the planet that can boast having had 2 Nobel Laureates as residents.
Mandela's house was changed into a museum and is now known as the Mandela House Museum and the best things to do in Johannesburg. It is open to public trips.
Photo: Courtesy Of Miguel Chan / miguelchanwinejournal.blogspot.com
25. Hector Pieterson Memorial
The Hector Pieterson Museum and memorial opened in Soweto in 2002 near the location he was shot to honour Hector and those who died around the South African in the 1976 uprising. Funded by the Department of Environment Affairs and Tourism and the City Council Johannesburg, it has become a big tourist attraction and the best thing to do Johannesburg.
The start of the museum with images of Hector Pieterson's death. The museum fees memorabilia with the latest technology and cultural history.
Photo: Courtesy Of South African Tourism / Flickr
26. Apartheid Museum
The Apartheid Museum presents what life was like for South Africans under the apartheid systems through long videos, personal artifacts, images, press clips and moving anecdotes. The museum is placed at the Gold Reef City campus in Ormonde where it opened its door in 2001. A journey via its coordinators brings to life the effect of the horrors, laws and eventual demines of the apartheid system.
Photo: Courtesy Of DaniLew / Flickr
27. Wits Art Museum
The Wits Art Museum is placed near to the Nelson Mandela Bridge in Braamfontein. It is house to over 9,000 collections of wonderful art that have been produced over 7 decades and it should be on your list of best things to do Johannesburg.
If you are interested in art, the museum also has a collection of African items from the west, Southern and Central Africa – beadwork, wooden sculptures, drums, textiles, beadwork, fighting sticks, and ceremonial, masks line and basketry of the museum.
Photo: Courtesy Of University of the Witwatersrand, Johannesburg
28. Market Theatre
The market Theatre was established in 1976 in Newtown in the area of Johannesburg old Indian Fruit Market. During the apartheid age, the theatre staged strong protest performances that pushed the limits of censorship laws in apartheid, South Africa, earning it a status as the Theatre of the Struggle. To this day the theater continues this tradition of showing bold and engaging productions that confront contemporary social problems and the Market Theater is still regarded as one of the country's big cultural institutions.
Photo: Courtesy Of Ossewa / de.wikipedia.org/wiki/Market_Theatre#/media/Datei:Market_Theatre_Johannesburg.JPG
29. Carlton Tower viewing deck
If you want a wonderful eye-view of Johannesburg, the fifty-story Carlton Center is the best thing to do Johannesburg. Visitors to the center can enjoy a wonderful view of the City of Gold from the top of Africa, as the highest floor of the building is known: 360 degrees of solid cityscape and outwards the countryside and beyond.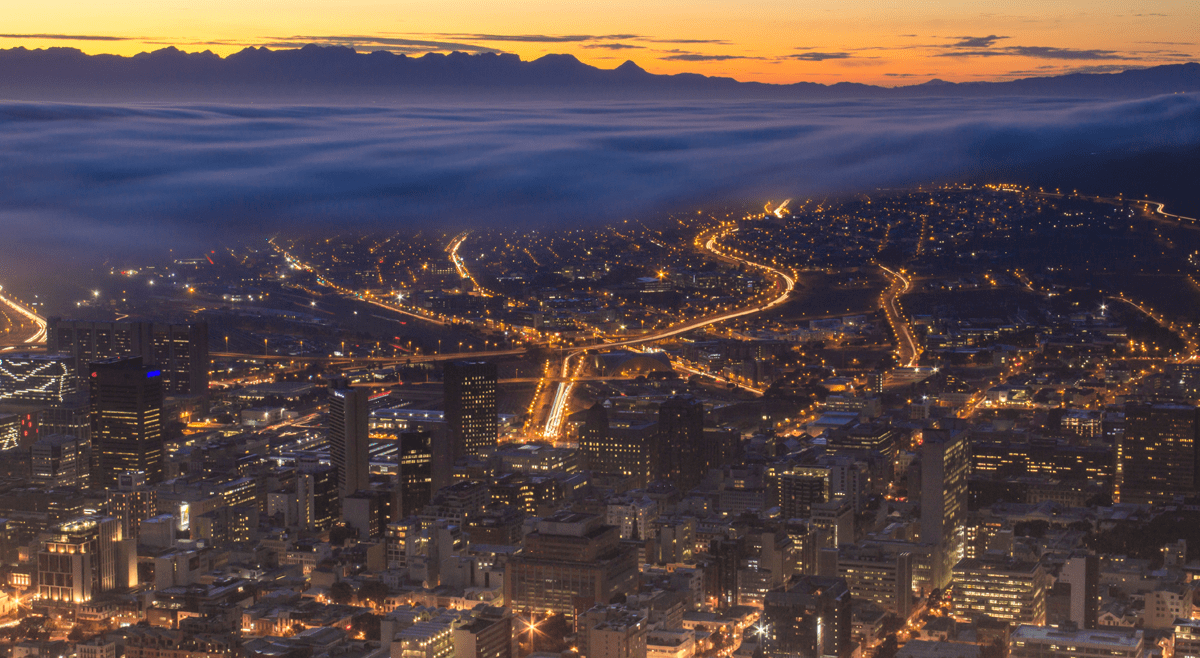 30. Melville Koppies
In the heart of Johannesburg region of Emmarentia is the wonderful Mleville Koppies Natural Reserve and the best thing to do in Johannesburg, which gathers natural abundance with a remarkable insight into prehistoric South Africa.
While the Gauteng Province is most often thought of in terms of industrial, commercial, and retail wealth, it is also house to several natural treasures, and Melville Koppies is definitely one of these.
Melville Koppies comprises the last conserved remains of the city ridges, the rest of which were damaged by mining for gold in the late nineteen century. The reserve occupies approximately 150 hectares of unspoiled, countryside and even wild.
Melville has its perks and popular places to visit. Students from the University of Witwatersrand and the University of Johannesburg are frequently in the place. The home of Local TV drama, Sewende Laan, also pushes visitors and locals towards the Bamboo shopping center, nature reserves and Jazz venues.

Photo: Courtesy Of Melville Koppies Nature Reserve
31. Oriental Plaza
The Oriental Plaza was established in the city suburb of Fordsburg in the mid-1970s when Indian traders from the dynamic 14th street shopping precinct in the closely radically combined suburb of Fietas were forced to vacate their shops under the apartheid governments Group Areas Act. Those who could afford it purchased retail areas at the freshly built Oriental Plaza.
Photo: Courtesy Of Chris Eason / Flickr
32. Keyes Art Mile
Within a walking area of the malls of Rosebank and best thing to do Johannesburg, at the corner of Jellicoe Avenues and Jan Smuts, is the begin of the Keyes Art Mile, an amazing development that has revitalised a formerly quiet street and design center for the city. The primary phase of Keyes Art Mile is the Trumpet building. An amazing contemporary area targeted around local art and design showrooms and galleries, the building's big atrium are curated as a gallery area. Upstairs there is a cluster of slick bars and restaurants, while stylish designs stores and cafes open out onto a street flanked by wild olive trees.
33. The Maboneng Precinct
The Maboneng Precinct east of the city is a very young, colourful, hip and vibrant space to be at.
Photo: Courtesy Of South African Tourism / Flickr
As you have seen, Johannesburg is a city beamed up with bars, restaurants and activities for you. Visit the place and enjoy doing what you love. You can also try out new things to do in Johannesburg since there is always a first time for everything and have fun.
Discover more attractions, fun activities and the best things to do in Johannesburg, South Africa.