Best Things to Do in Maboneng Precinct
Visiting South Africa can be a good holiday idea. You can include Johannesburg as one of the holiday destinations. In specific, you can explore the coolest area in that place namely Maboneng. If it is your first time, it is important to get the list of things to do in Maboneng. Discover the best thing to do in Maboneng while spending time in there.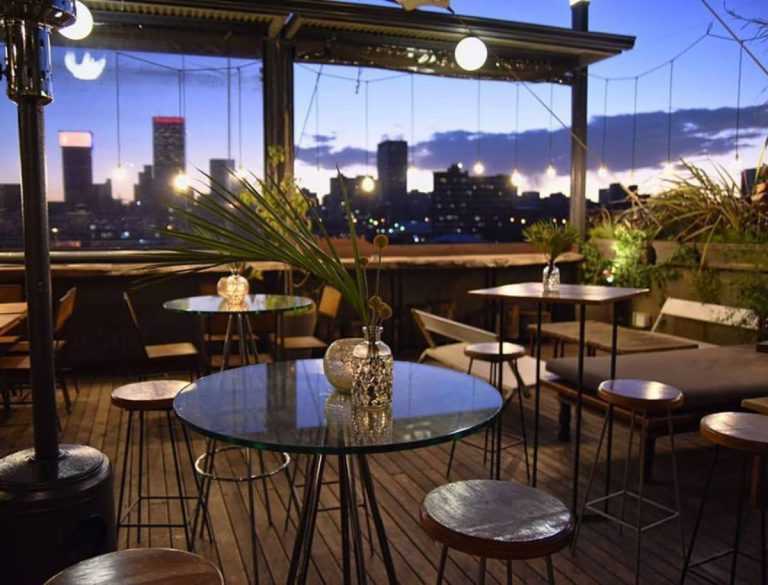 Maboneng is like a paradise for art lovers. Maboneng Precinct is a must visit place if you want to see a variety of artworks. The location is in the east of Johannesburg. In the past, it was a neglected area but it was transformed into a cool area. Just be ready to explore some boutiques and art galleries with hundreds of cool items. You can buy some artworks there for a special gift for your best friends, a beloved one, or family. You may go there at the weekend to feel the crowd. Enjoy the surrounding and the attractions there by drinking a cup of cappuccino or eating some fresh fruits.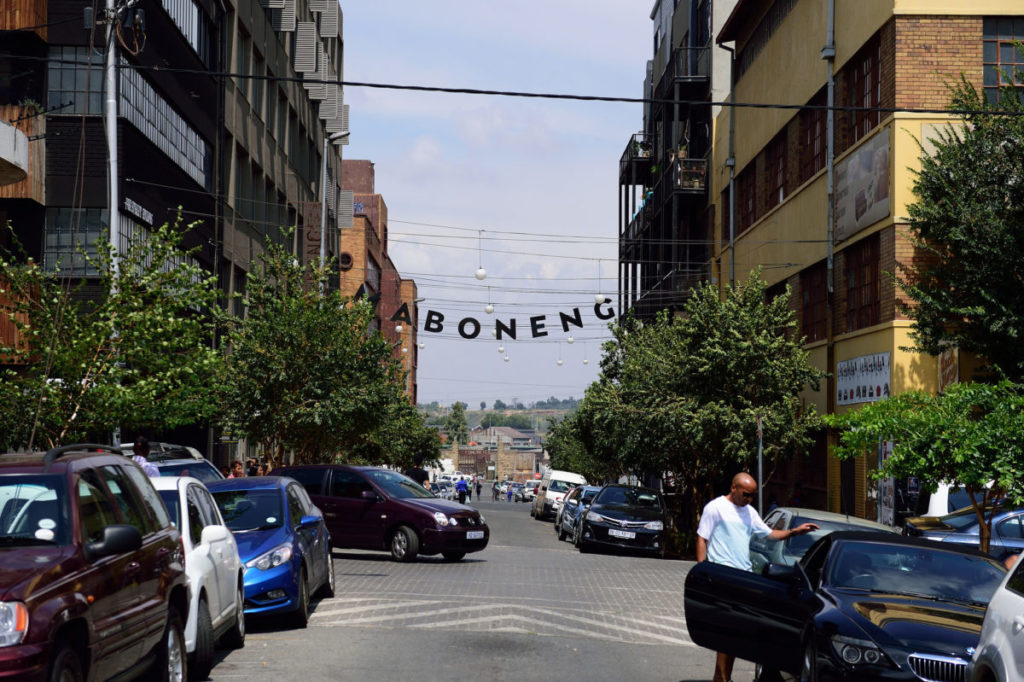 Here we highlight some of the top things to do in Maboneng Precinct:
Market on Main
Do you love to try any kind of foods from different countries? If it is so, you have to go to the Market on Main as one of the things to do in Maboneng. This is considered the most famous place in Maboneng, especially for food lovers. A lot of tourists visit this place to get some delicious foods. There are a lot of foods offered here including Jamaican barbeque meat, Ethiopian staples, cakes, dim sum, and many others. The thing you need to remember that this is a weekend food market so just make sure that you go there in the right time. It is good if you go there during the Ethiopian coffee ceremony and popcorn. You can also explore the art galleries around the Market on Main area before or after satisfying your stomach with delicious foods.
© Adamina
Iwasshot
If you want to learn the citizen of Maboneng closer through art, you can go to a place known as Iwasshot. This area is located in Joburg, Maboneng. The interesting part about this place is the street children who bring disposable cameras. They use the camera to capture the most interesting moments in their daily life. This is the reason why you can learn more about Maboneng by seeing the photos created by those children. Even, they have a motto " from the streets of Joburg to the streets of the world" to spread their culture to the visitors. Indeed, the photos are amazing and all of them are for sale.
Main Street Bazaar
Maboneng is full of artistic products and they are made by creative artisans. One of the best places to find artistic products is the Main Street Bazaar. In the past, this was an empty warehouse. Then, it was rented by the local artisans. Now, the place grows significantly along with jewelry shops, art galleries, and boutiques everywhere. You can also spend your day while enjoying or discussing something about art by drinking a cup of coffee in the cozy bars there. Even, there are also some hair salons and internet cafes which can make you stylish and cool.
Nightlife
There is a case that you want to enjoy live music or nightlife. Actually, you can also do it as one of the things to do in Maboneng. While exploring the arts around the town, you can also go to the specific place where you can enjoy the nightlife. It serves you with live music, beers, and some of coolest games. The most important thing is that the price is cheap there.
Coffee
In a different sensation, you can just go to Uncle Mev's where you can enjoy smoothies, coffee, and any kind of light menu. This place is not offering a delicious menu to the visitors but it is also a great place to talk to each other. The local people are friendly and they can talk about anything with the visitors. If you love such kind of atmosphere, you can just go there and feel it.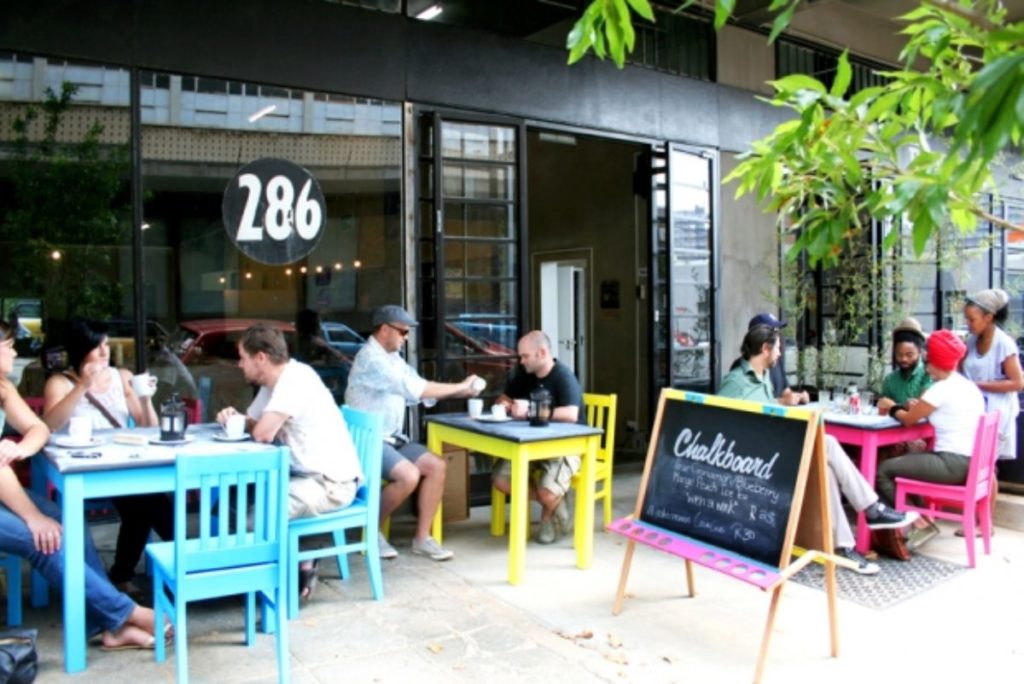 Ethiopian Food
Tasting a new flavor can be a challenging thing to do. You can try it in Maboneng by visiting Mr. Jame's Ethiopian Restaurant. It seems strange to taste Ethiopian menu for the first time visitors but they will be addicted to the flavor. Mr. Jame's Ethiopian Restaurant serves you with a variety of foods and drinks to enjoy. Most of them are simple but very tasty along with a great surrounding.
The list above shows that there are some fun things to do in Maboneng. You just need to explore this place a little bit deeper to find the excitement. The thing you have to do next is preparing everything to go to Maboneng for the next holiday.
Discover more attractions, fun activities and the best things to do in Maboneng Precinct, South Africa.