Top 48 Best Things to Do in Mombasa, Kenya
Mombasa is the second biggest city of Kenya and provides the travel junkies an amazing flavor of African tropic which is steeped in centuries of seafaring history of the city. This location could be considered as the cosmopolitan hub of Kenya, anyway, at the same time, Mombasa also happens to be a big visitor attraction in the country. There are a number of remarkable tourist locations and places that are definitely going to catch your focus while you are touring around charming Mombasa. The following are the top 20 things to do in Mombasa, Kenya.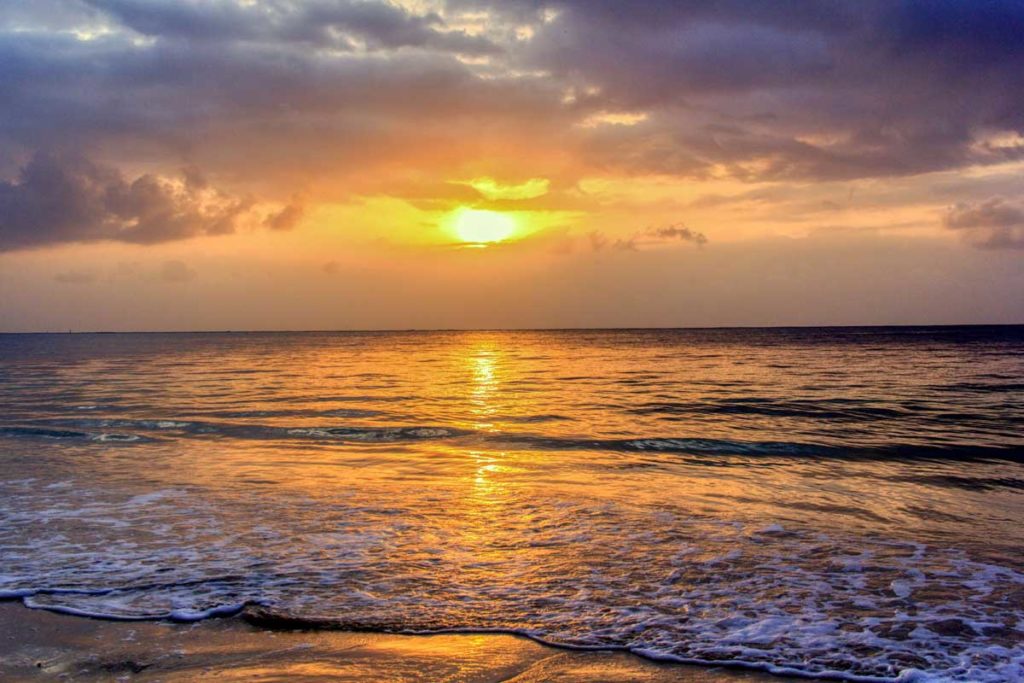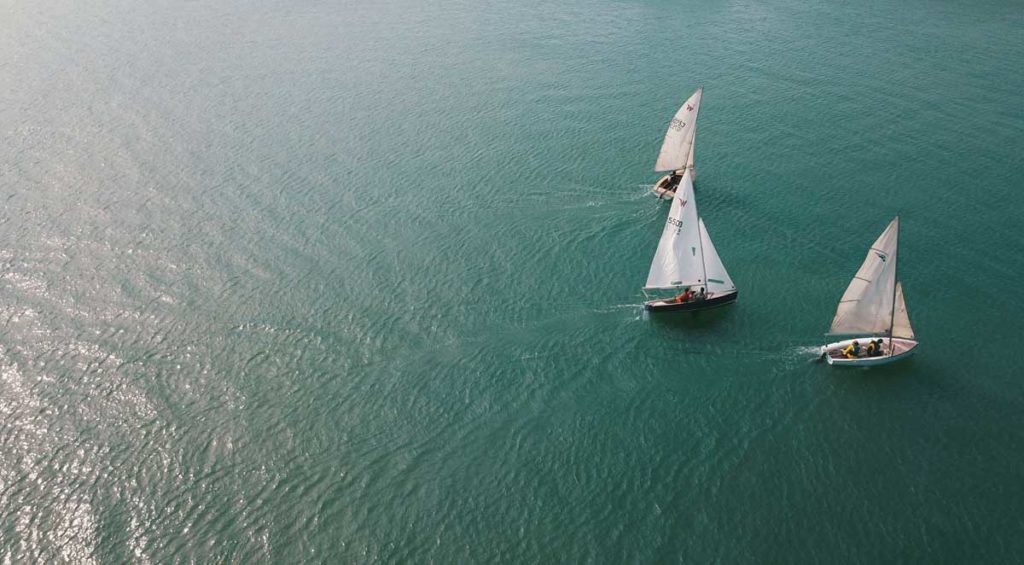 Here we highlight some of the top things to do in Mombasa Kenya:
1) Mombasa Marine National Park
This location is one of the busiest offshore reserves of Kenya and happens to be a big visitor attraction among all the visitors. The Mombasa Marine national park saves mangroves, seagrass beds, sandy beaches and the coral reef. All the adventure junkies are definitely going to have a best time here as the national park also hosts activities such as diving and snorkeling.
2) Mombasa Tusks
This is one of the most visited and popular monumental structures in Mombasa. It was built to remember a unique visit by Queen Elizabeth in 1952. The structure is domestically referred to as "PembeMbili" meaning 2 tusks in the Swahili language.
3) Visit Fort Jesus
Build by the Portuguese in 1593 – 1596 and designed by Italian architect Cairati, Fort Jesus is a UNESCO World Heritage place. Although it is partly damaged, Fort Jesus was built in the shape of a man and is a perfect display of sixteen century Portuguese military architecture.
4) Haller Park
Haller park of Mombasa is a best visit for all the animal lovers. This park was formerly known as Bamburi nature trail. The project was introduced in the year 1971 and today it happens to be one of the most remarkable visit attractions which are also a amazing nature reserve and a habitat of a number of animals. The wildlife of Haller park contains hippos, buffaloes, zebras, giraffes, etc.
5) Old Town
The historic old town of Mombasa is placed just off Fort Jesus and sprawls over 180 acres. The little streets are lined with old buildings featuring ornately carved wood and architecture that is a mixture of the influences of Asian, Arabia, African cultures and European.
6) Bombolulu Workshop & Cultural Centre
The Bombolu Workshop and cultural center is a little drive away from Mombasa. The center was established in 1969 by the Association for the physically Disabled of Kenya providing advantages such as housing, education, medical aid and employment for the physically blind and disabled. As artisans, they make handcrafted jewelry as well as other items products for both the domestic market and export.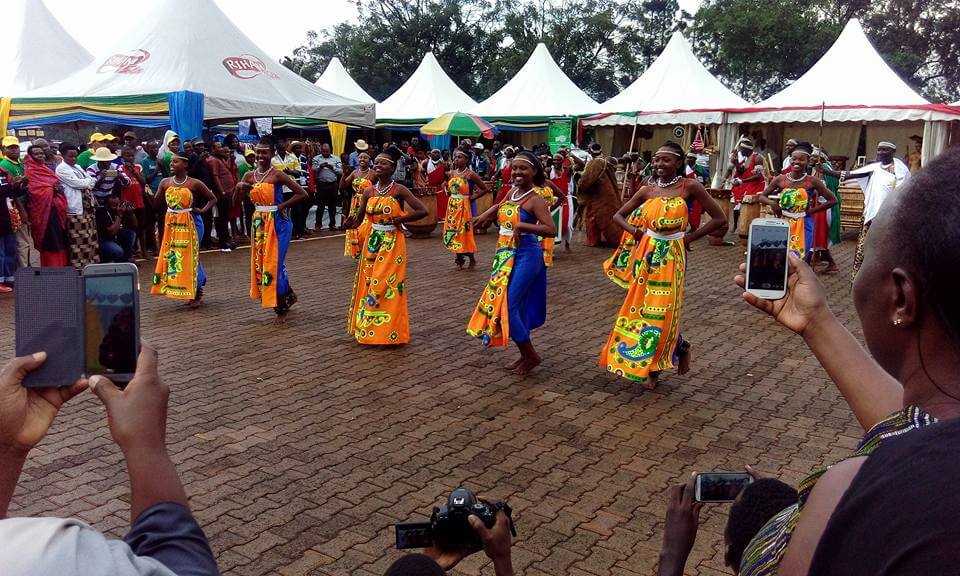 7) Nguuni Nature Sanctuary
Placed on the Nguu Tatu Hills approximately 2.5 mi away from Bamburi Cement Factory, the Ngunni nature sanctuary is house to a number of species such as eland, giraffe, oryx, waterbuck and several bird species. It is the best location to experience a sunset, game ride, barbecue, picnic, enjoy sundowners and even as a wedding venue.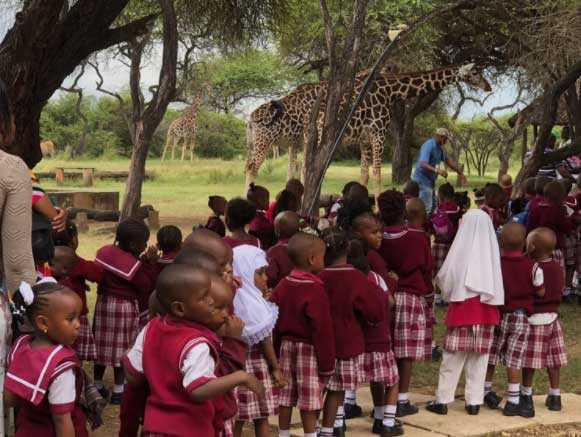 8) South Coast Beaches
The South coast beaches of Mombasa are the essence of natural beauty. The charming turquoise seas lap the remarkable sun-bleached beaches which make a favorite place for the visitors at large. The south coast beaches of Mombasa are also house to rainforests with wonderful birds and wildlife.
9) Masai Market
Wake up the shopaholic in you by visiting the beautiful Masai market of Mombasa which entertains a lot of offerings for all the travelers and visitors. Here, you will find a big range of charming domestic artifacts and souvenir, hence you will urge yourself to take all of them to your house. There are charming wood carvings, and special paintings and much more to look for.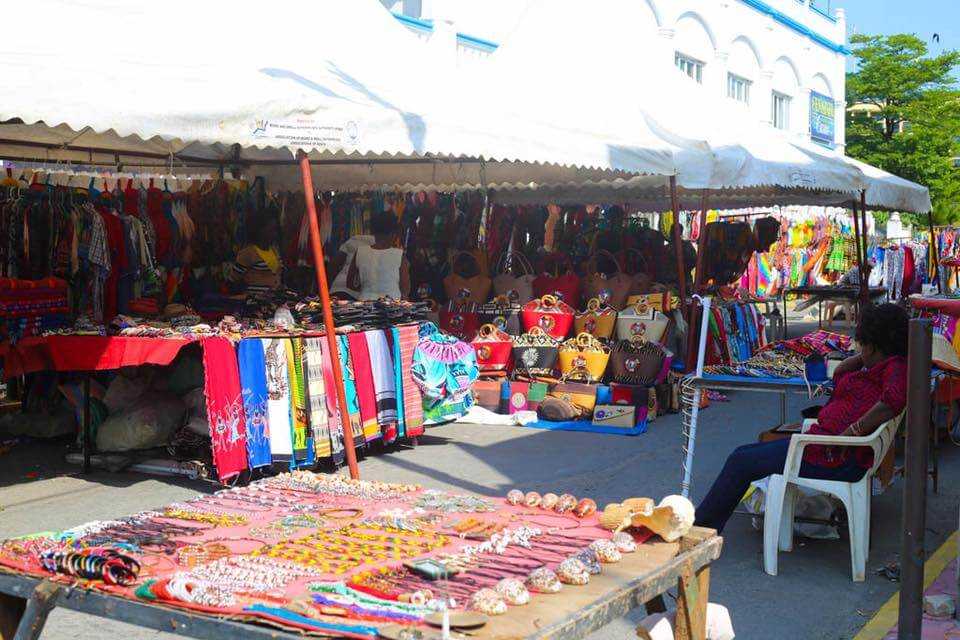 10) Mombasa Go-Kart
This location provides you a lot of things to zoom around and explore. There is a perfect concrete track for off-road buggies, go-karts, as well as Bobcat exacter. After making the most of exploring each area, you can easily snack on the taste meals at the restaurant here. The location also has a big playground.
11) Mamba Village Centre
Mamba village center in Nyali is East Africa biggest crocodile farm. Visitors can learn about the life cycle and behavior of these remarkable amphibians, and the center also provides horseback riding and a botanical garden with an aquarium. Aquatic and orchids plants are the specialty, but the gardens also show carnivorous species.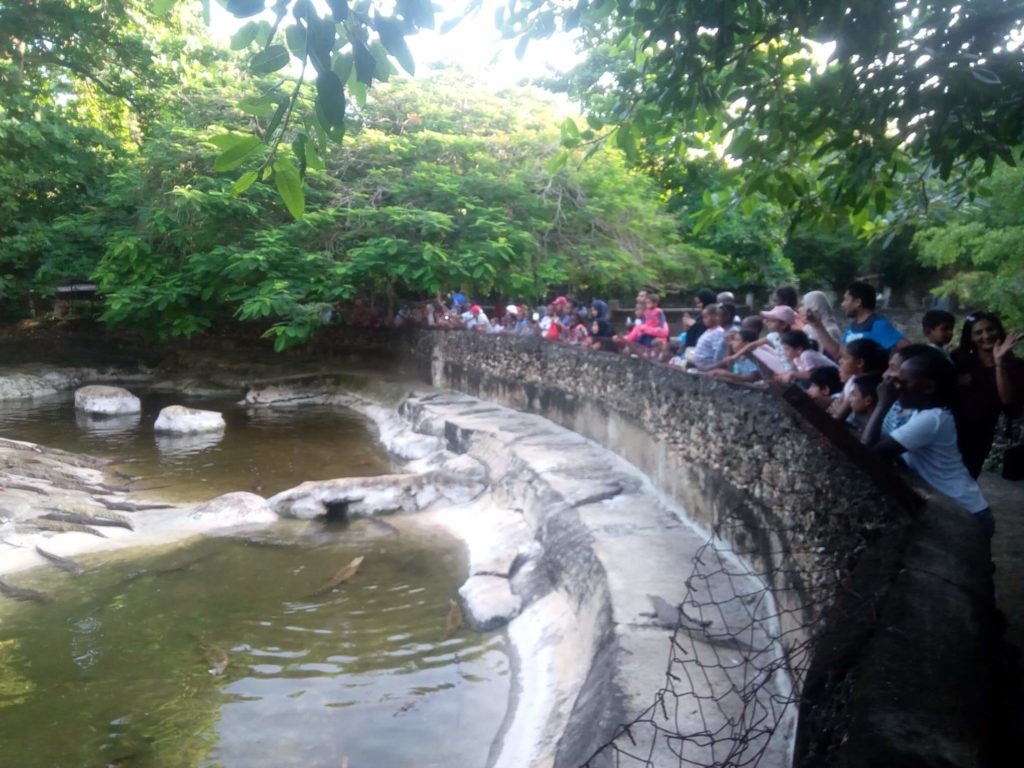 12) Jumba La Mtwana
Jumba La Mtwana is famous to be a Swahili ruined village of Mombasa that is tucked away in the Kilifi Country from the city. This one serves as a wonderful tourist attraction that consists of 4 mosques, tomb and a four houses. It is pretty evident that this location was once lively and was mostly populated by the Muslims.
13) Bamburi Beach
Bamburi beach is an amazing relax beach that boasts of fine soft sand and relax waters. It is definitely one of the most perfect locations to go in order to experience a best vacation with family. Perfect place for sun lovers and sand seekers, the Bamburi beach is a must visit for any person who enjoys swimming or walking or unwinding on the beach.
14) North Coast Beaches
Lined with pristine beaches packed with palm trees and relax waters of the Indian Ocean, the beaches are broken by a big mouth of the Kilifi Creek whose blue waters are a well-known port of call when it comes to the global yachting circuit. Vipingo, Kikambala, Nyali and Shanzu are home to a dynamic range of top rated resorts that serve perfect cuisines and assure real services.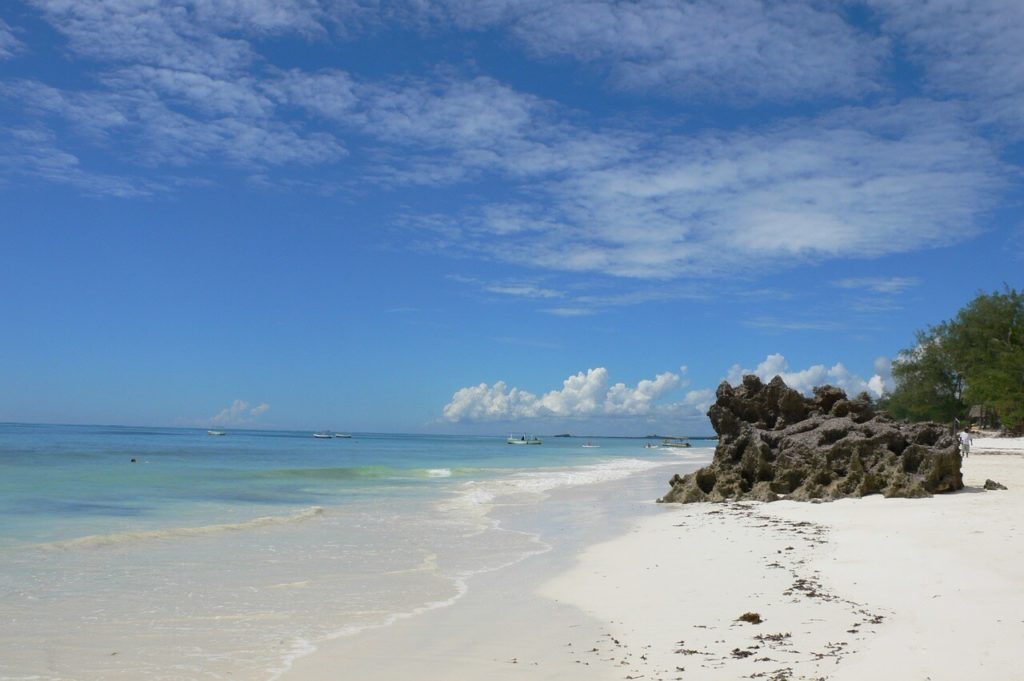 15) Go scuba diving and snorkeling
Marine activities are a fantastic experience in Mombasa Kenya. Swimming and kayaking are held every day on the beaches. Those who want to experience a more daring activity can go snorkeling and scuba diving. The Mombasa Marine national park provides such services where visitors can view Seagrass beds, mangroves and coral reefs.
16) Trip by Dhow to Wasini island
Wasini island lies south of Mombasa and has a place of only 5 square kilometers. It is extremely famous to take a dhow trip from Mombasa. It is an amazing to view dolphins cruising by alone the way. It is a remarkable idea to stop and snorkel close to the coral reefs. Besides, the trip offers a cultural experience since very old Swahili villages lie around.
17) Simba Hills National Reserve
For those want to escape and have a silent gateway from the commercial hub, Shimba Hills national park is a best way to go so. It is house to a number of plant species, animals and birds. Visitors will get shocked by the beauty of the surroundings and the beauty of the woodlands, waterfalls, rich rainforests and savanna.
18) Diani Beach
Stretching approximately ten km, Diani beach is one of the popular visitor place in Mombasa that attracts visitors from across the planet. This beach is a best location for rest and relaxation along with the view of the charming sunset. You can spot cheeky black and white colobos monkeys and can indulge in kite surfing for more thrill.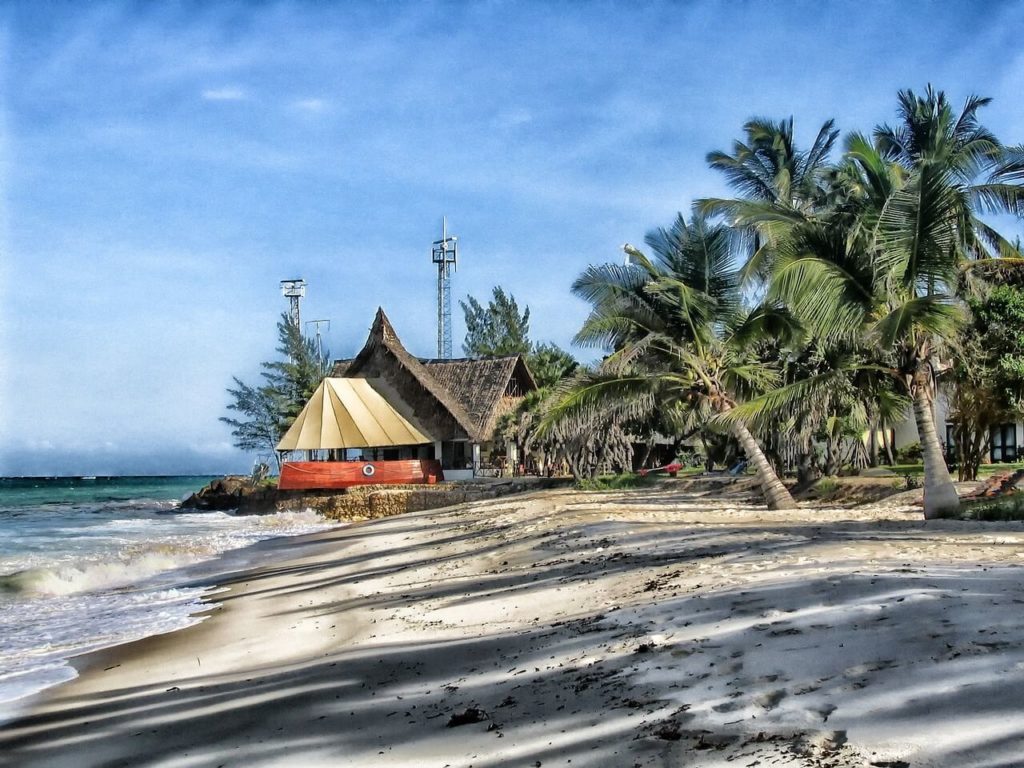 19) Spice Market
Mombasa spice market is one of the most populated locations which is forever packed with people bargaining, shouting at the top of their voices and roaming around. If you are a spice lover, this market is definitely to fulfill your needs.
20) Nyali Beach
Protected by a coral reef, Nyali beach serves a white, wide sand beach that is part of the Mombasa marine reserve. The place provides snorkeling and diving opportunities. Consistent side-shore winds make this beach a famous sailing and kite-surfing place, and there are beach volleyball nets under the shade of palm trees.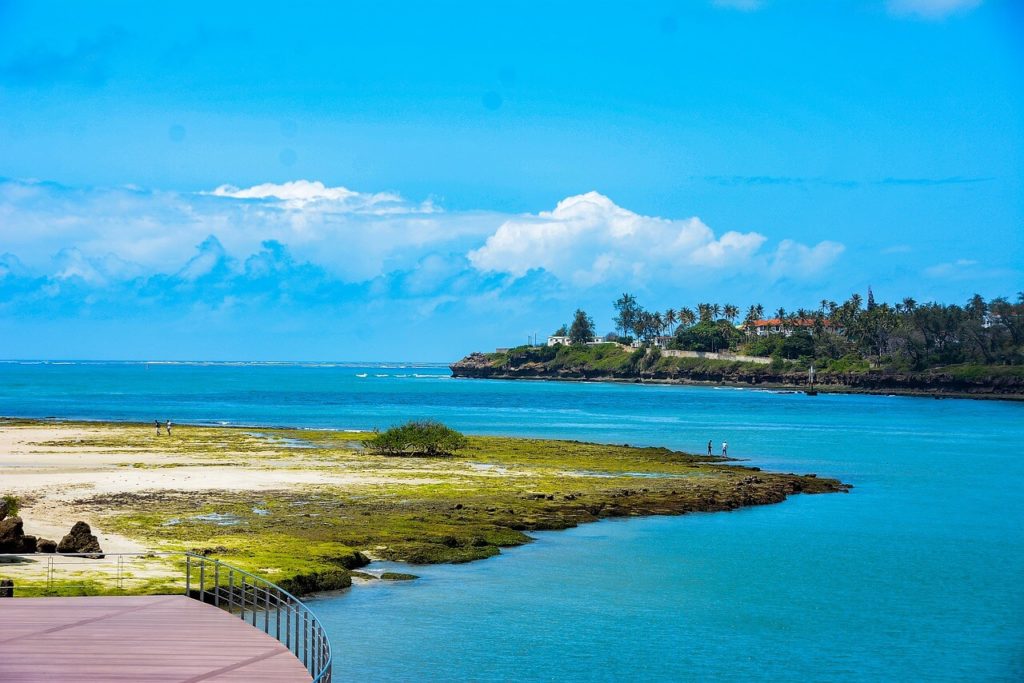 21) Get a Henna tattoo
Henna is part of the Swahili history and culture. It is a plant-based dye that is applied by Swahili women for body art and to color their nails.
The tattoos are not fix, the color fades away after some time. There are lots of beauty parlors in the city that provides this service.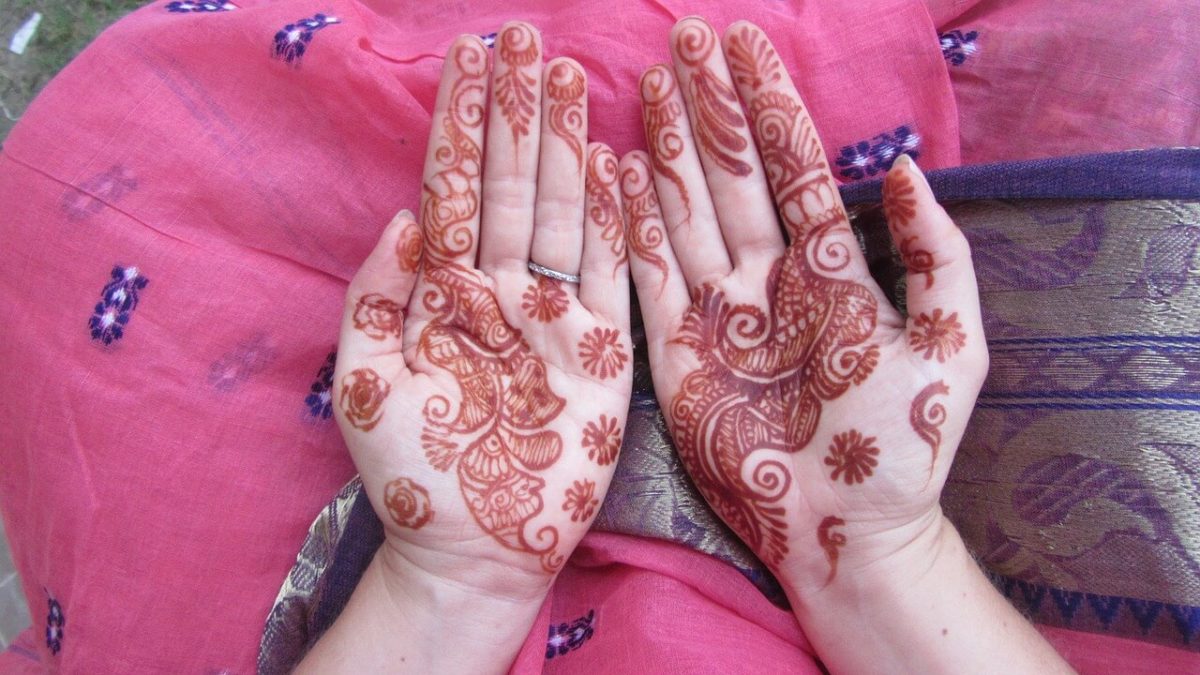 22) Mama Ngina Drive
If you free in one of the evenings and wondering where to go for calm as you watch the sun go down, then Mama Ngina drive is one location to consider. The park is scenic and permits you to watch all the different kinds of ship that dock in Mombasa. Many of the locals go to Mama Ngina to pass time and as they count the number of ships entering and leaving the country.
23) Ngomongo Village Park
If you are not relax with the cultural shows at the Bombolulu Cultural Center, you should check out the Ngomongo villages park. This park consists of many tribal homesteads showing a typical homestead of the various tribes. Each homestead is led by a tribal spokesperson who actually stays in the hut.
24) Gedi Ruins
The Gedi ruins that lie to the North coast of Mombasa towards the Malindi town lays are one of the most historic ruins found in Mombasa. Built of rocks, Gedi was a little town that was inhabited by a few 1000 Swahili people.
Ruled by an extremely rich Sultan, today only the ruins have remained that date back from the fifteen century and thus encourages the visitors.
25) Clubs and Mombasa nightlife
The amazing nightlife of Mombasa is actually one to be experienced. There are a big number of bars, clubs, and pubs where one can just sit back and enjoy a perfect cold Tusker beer or dance the night way to the gyrating and throbbing music.
26) Mombasa Island
Placed on Kenya coast, Mombasa island is a little outcrop spreading over an area of approximately three-hundred kilometers. The island is linked to the mainland by a causeway and is a part of Kenya's second biggest city, Mombasa. Despite being a part of a Metropolitan city, Mombasa Island has kept its African character, mainly in the old own.
27) Arabuko Sokoke Forest
Spreading over an area of approximately 420 square kilometers, Arabuko Sokoke Forest is the biggest and most well-preserved coastal forest in East Africa. The forest rich and diverse wildlife is the largest reason why 1000s of visitors visit this coastal reserve every year.
28) Menengai Crater
Placed on the floor of Great Rift Valley, Menegai Crater is the biggest volcano crater in the country and second biggest in Africa. The amazing natural landmark attracts 1000s of visitors from all over the planet with its plugging cliffs, enormous circular rim, and special terrain. Menegai crater is placed almost 2,500 above sea-level and it is thought to be a location of legend and violence.
29) Vipingo Ridge
Vipingo Ridge is a place for every person who enjoys the best life has to provide. Set in, 2,500 acres on Kenya North Coast, Vipingo Ridge brings a big range of elements of luxury living combine in a secure and relax gated community. It provides a big range of amenities including: two eighteen hole championship golf course, game sanctuary, private airstrip, clubhouse and private beach club.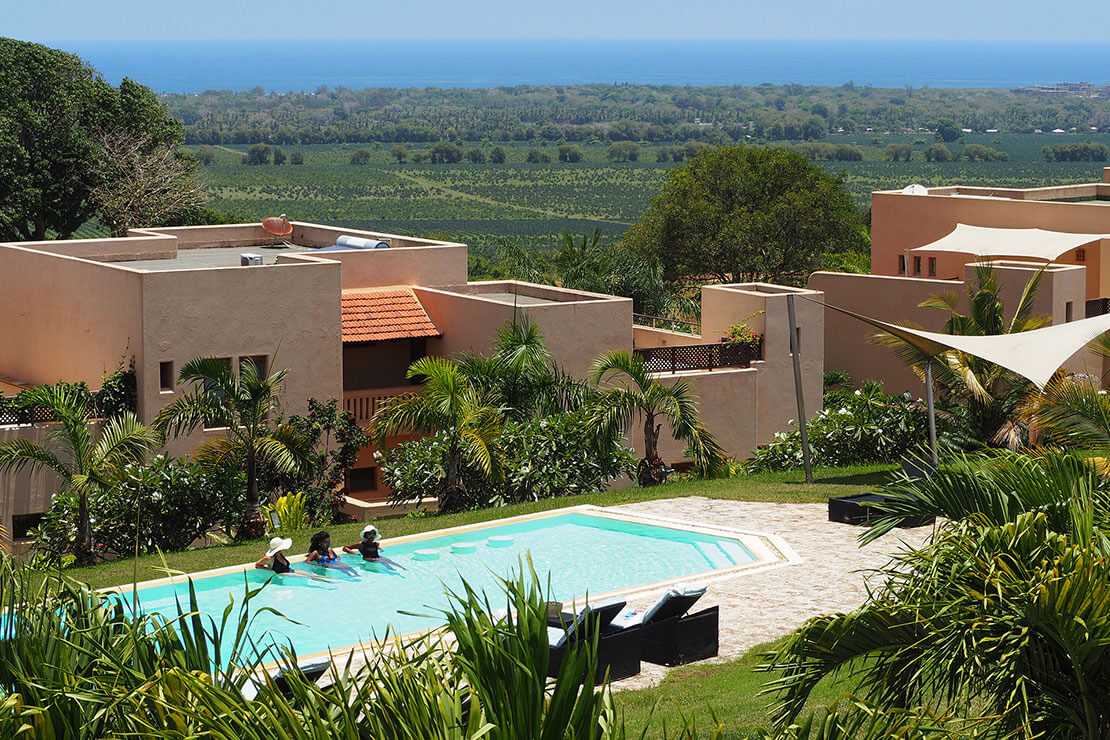 30) Manda Island
Placed just north of Lamu, Manda island is majorly an unoccupied island discovered in 1965 by a British archaeologist. A few year ago, the island was mostly deserted and uninhabited, but it has now started to feel the influence of nearby urban development and has encouraged a number of investors. As an outcome, the island today boasts several newly-built luxury boutiques and homes resorts which provide every amenity a visitor can ask for. Further to its clear waters and pristine beaches, Manda island is popular because of the ninth century port, Takwa.
Photo: Courtesy Of Jonathan McLean / https://bit.ly/30xogiF
31) Mtwapa Creek
Mtwapa Creek is a location to visit on Mombasa north coast. On the ocean inlet, with some little marinas and charming tropical vegetation, it is famous for mountain bike tours, bird watching around the creek and is the starting point for deep sea fishing tours. Mtwapa is also popular in Mombasa for its active nightlife and clubs.
32) Shopping for souvenirs
Consider purchasing Mombasa sandals. These hand-made sandals, made from old tires and leather, are stylish shoes and a remarkable souvenir from Mombasa. You can find them in most souvenir shops or buy them from street merchants. Domestic craftsman use colorful breads and pieces of leather to make a big range of decorations and shapes.
Mombasa is one of the top locations in Kenya to buy African fabrics, which are accessible in curio shops and market all through the city. Lesos are colorful, printed fabrics that come in pairs and are traditionally worn by Swahili ladies. Kikois are generally plaid or striped and are usually worn as shawls.
33) Relax on pirates beach and taste fresh seafood
For those interested in a different Mombasa side, this public beach is never a boring moment. The top time to go is generally very early in the morning when it is less crowded without beach boys harassing you and hawkers trying to sell all types of things. If you are lucky enough though, you can get a chance to buy fresh prawns and fish at an affordable price if you bump into the fishermen coming back with their catch for the day.
34) Dine at the floating restaurant
Floating on top of the charming Mtwapa creek, with a wonderful waterfront setting and an amazing view, is the Moorings Floating Restaurant. The Moorings has been in business since 1994, making it one of the oldest seafood Mombasa restaurant. Not only do they serve taste seafood, but their menu also specs chicken, steak, pasta and vegetarian choices.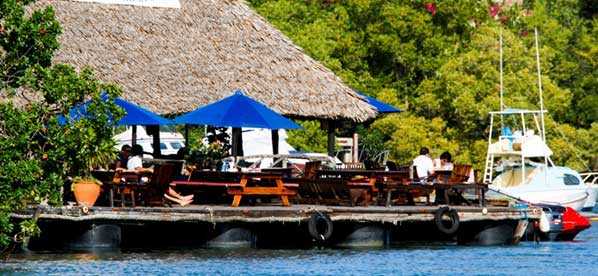 35) Amboseli National Park
Amboseli belongs in the elite of Kenya's national park, and it is simple to view why. Its signature attractions is the sight of 100s of big-tusked elephants set against the backdrop of Africa's top views of Mt Kilimanjaro. Africa highest peak broods over the southern park boundary, and while cloud cover can render the mountains big bulk invisible for much of the day, you will be rewarded with remarkable vistas when the weather clears, usually at dusk and/or dawn. Apart from guaranteed elephant sightings, you will also view zebras and wildebeest, and you have a reasonable chance of spotting hyenas, cheetahs, and lions. The park is also house to over 370 bird species, and it has a remarkable array of lodges and an agreeably dry, mild climate.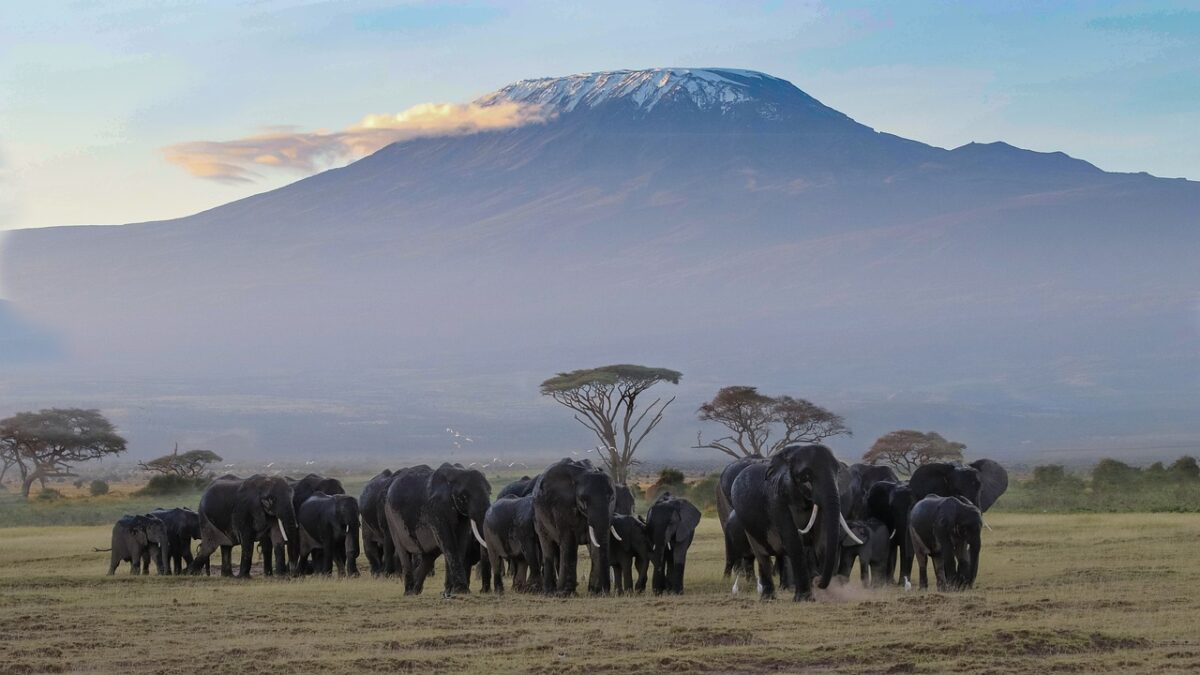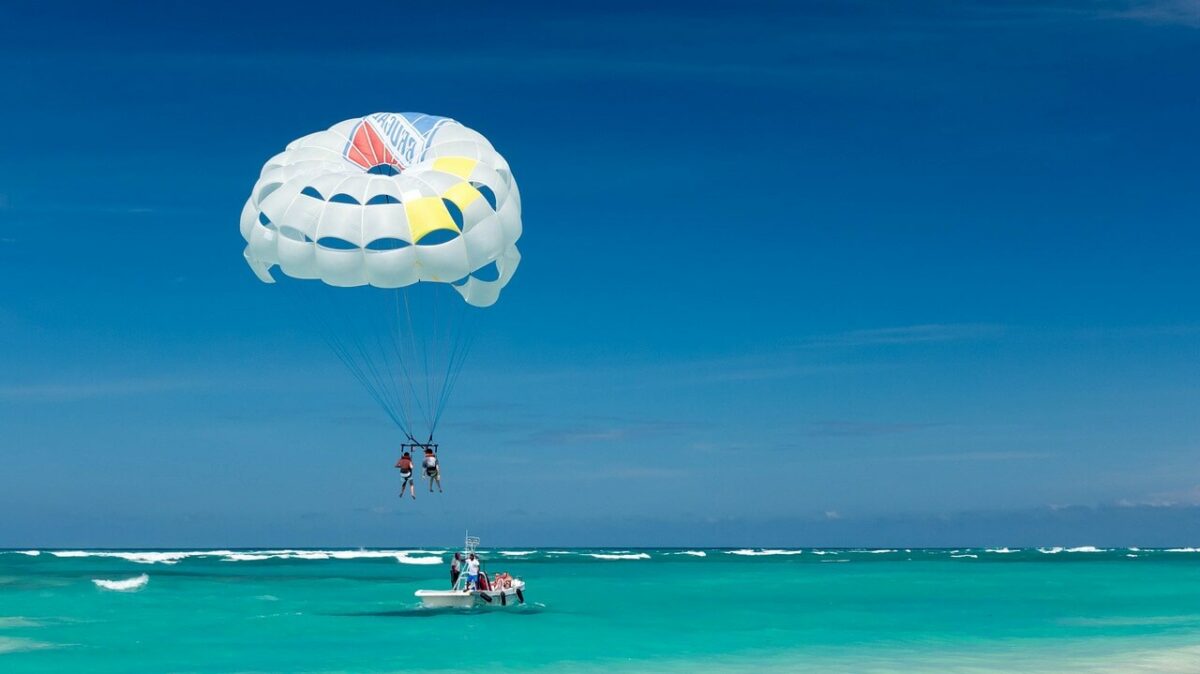 Discover more attractions, fun activities, and the best things to do in Mombasa, Kenya.