Things To Do in Nairobi – Explore Nairobi, a modern multi-ethnic metropolis
Nairobi is considered as one of the most vibrant cities in Africa and its sophisticated beauty, delicious cuisine, and cultural wealth will immediately spike your interest for this city. It is for this reason that our Discovery team in East Africa is going to kick-start our exploit through the area in this dynamic city. Having any doubts? Then take a look at our top 25 Things To Do in Nairobi.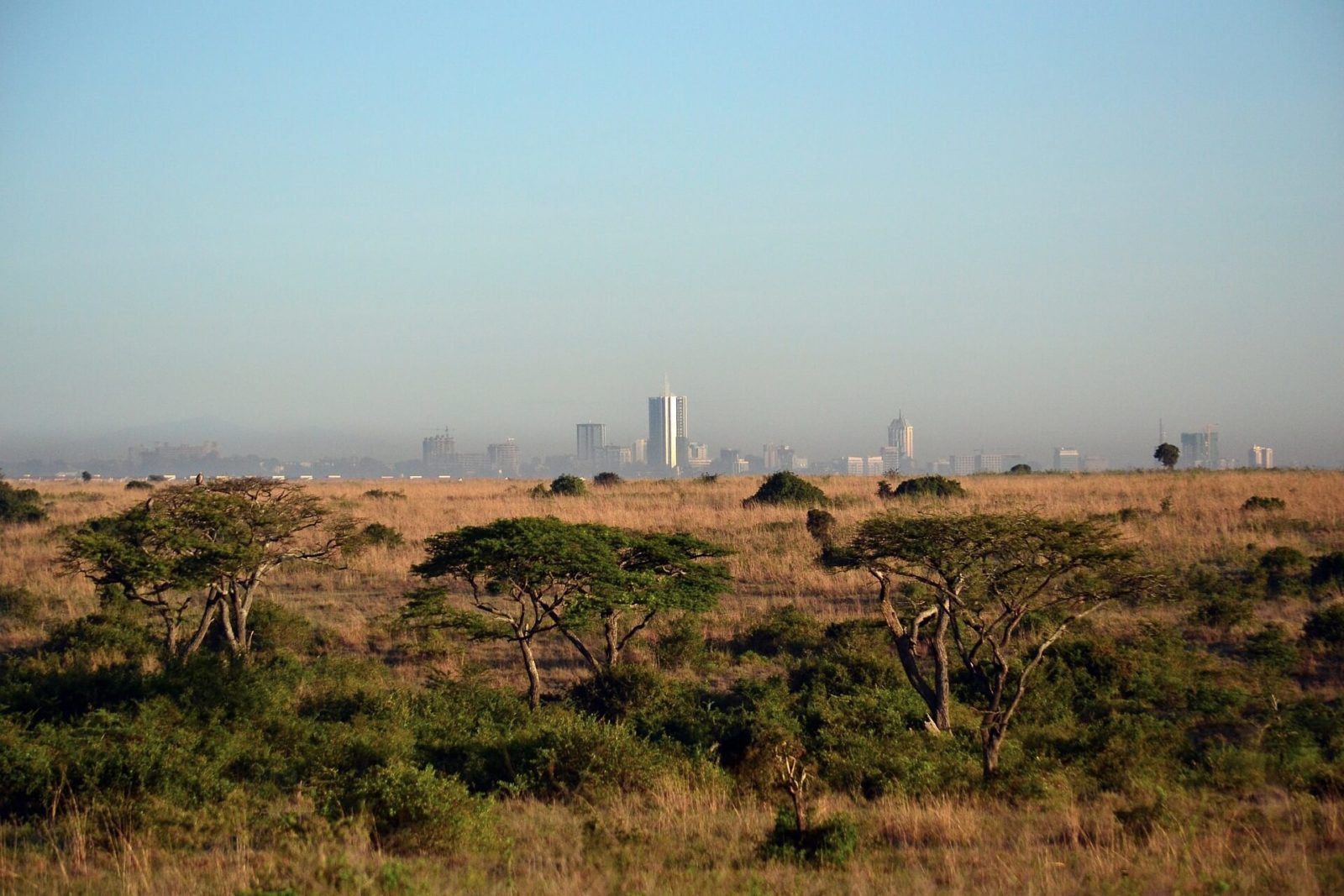 1. EXPLORE THE TOI MARKET AND ADAMS ARCADE
Toi Market is situated on the border of Kiberia and is one of Nairobi's largest outdoor markets. Toi is only one of the numerous Mitumba ('second hand' in Swahili) markets located all over East Africa. Most of items on sale here in these markets come from the West. You can find so many different things ranging from pans and pots to even Aldo boots (absolutely, brand new). In case you are not able to find what you were searching for, there are more stalls nearby at Adam's Arcade which you can check out. Happy thrifting.
2. GET A CONE AT CREAMY INN
You can locate Creamy Inns (together with Chicken and Pizza Inns) which are famous fast food areas all over the city. We propose the chocolate hand-dipped vanilla cone. Hmmm, yummy.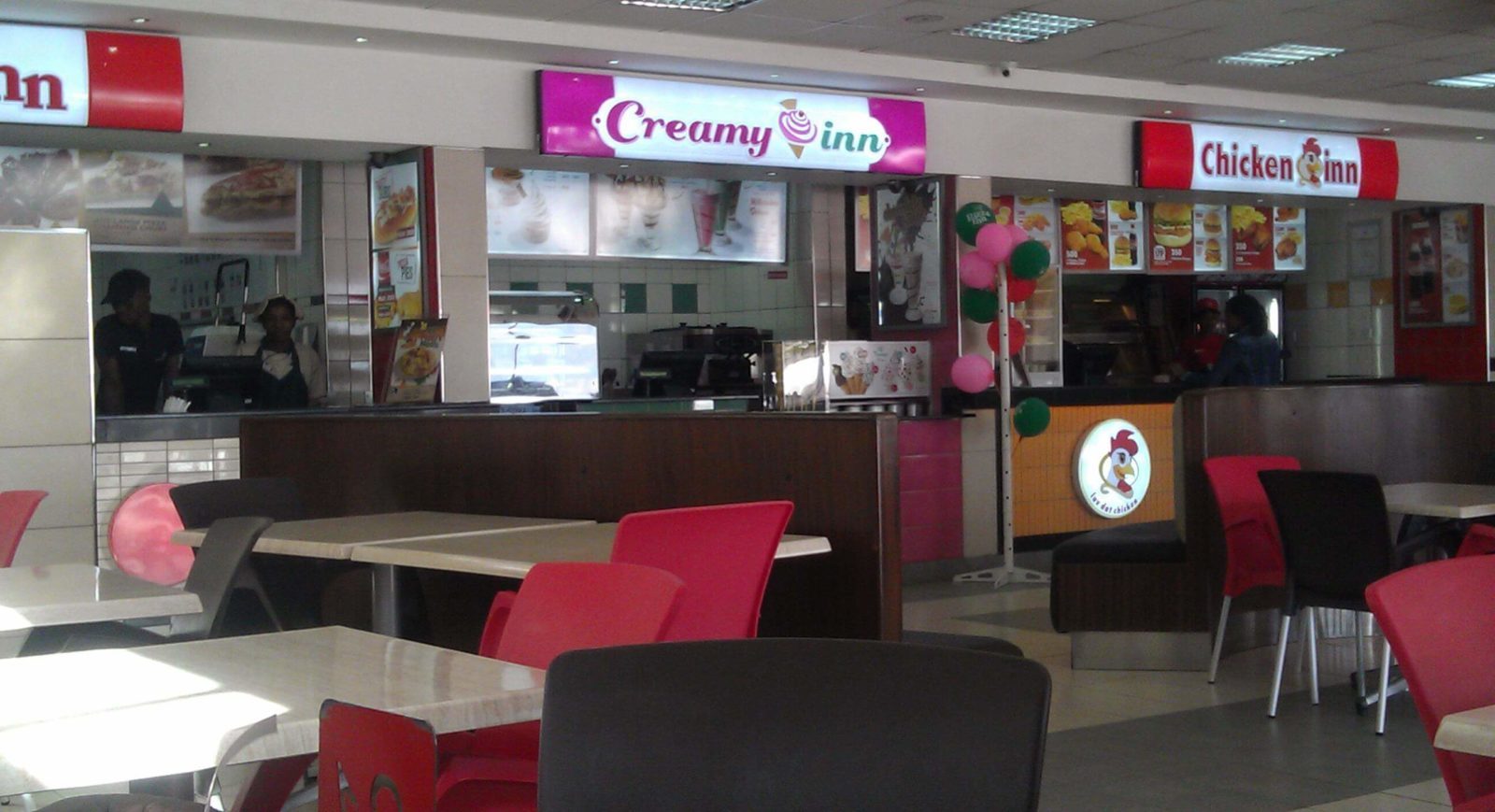 3. VISIT THE NGONG RUGBY FIELD FOR A MATCH
You can watch one or two rugby matches at Ngong Rugby field. You will love the game and you may meet people who you were not expecting to see. Don't love rugby? Then you can just walk to the National Stadium in Nyayo to catch a football game instead.
4. HAVE A GREAT AFRO-BEATS TREAT AT BLANKETS & WINE
Blankets & Wine is held on each month's first Sunday and is East Africa's leading outdoor music concert. They showcase numerous afro-inspired hits which will catch your attention.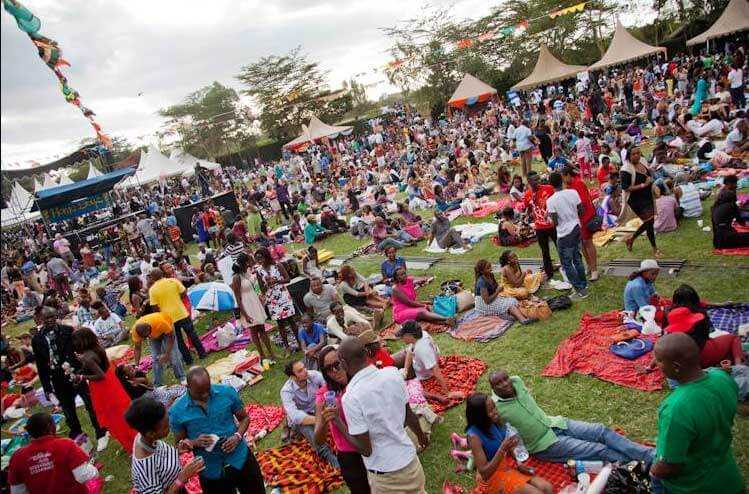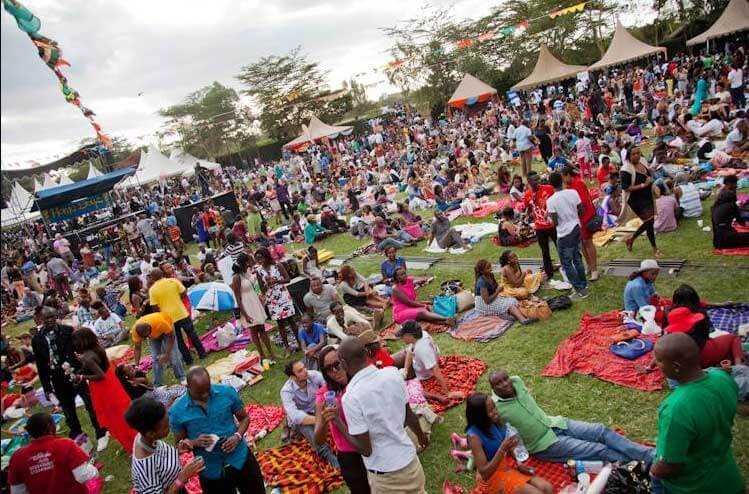 Image source:  http://meanwhileinkenya.com/do-blankets-wine/
5. SHOP FOR AMAZING CRAFTS AT KARIOKO
Are you in need of a wallet made from Baobab fiber or beaded sandals? Then you should avoid the very expensive tourist shopping mall and markets in Masaai. You should act like the people at home and shop at the source. You will get the least price (when well negotiated) if you happen to visit the Karioko with the added advantage of seeing how the crafts are being produced.
6. VISIT THE NAIROBI BRIDGE FOR A FEW SELFIES
Are you in need of a landscape photo opportunity? Head out and check the Nairobi bridge for a lovely selfie set for social media share. The bridge is located beside the Afya House.
7. VISIT THE GIRAFFE CENTER AND MAKE FRIENDS WITH LONG NECKS
You can take time off to pay a visit To the Giraffe Conservation Center and see giraffes. They are fond of giving kisses and are very friendly.
With their uniquely spotted skin and cute long limbs, giraffes are without the shadow of a doubt, one of the most noticeable animals in Africa. Nairobi's Giraffe Centre is devoted to the safeguarding of the endangered Rothschild giraffe-a local species to the open savannah of East Africa. Guests to this philanthropic center can relate with its giraffes and feed them while watching out for the wild boar which also lives here. Book your tickets online for the top things to do in Nairobi, Kenya on Tiketi.
8. ART BUFFS HISTORY ARE RICHLY COMBINED AT THE MURUMBI GALLERY
The Murumbi art gallery comprises the most varying Pan-African art collection in the whole of Africa and is concealed in the Kenya National Archives building. Reserve amazing things to do in Nairobi on Tiketi.
9. NYAMA CHOMA SNACKS
The roadside meal in East Africa is Nyama Choma, which in Swahili stands for roasted meat. It is a must try. If you are not comfortable with eating meat, then you should try taking roasted corn (will surely love it).
10. PARTAKE IN THE LIVE AUDIENCE AT CARNIVORE FOR THE TUSKER PROJECT FAME
Do The Voice, Canada's Got Talent, and American Idol makes you feel relaxed? The equivalent in East Africa (Tusker Project Fame) occasionally presents live performances at Carnivore in Nairobi's downtown. Added to your Carnivore dinner earlier. Be ready to have meat in great quantities.
11. NAIROBI NATIONAL PARK
Is there any other place where you can safari while having storey buildings in the environment? You can see zebras, rhinos, water buffalos, giraffes, more than 40 species of birds, and maybe leopards and lions at Nairobi National Park if you're in luck. Nairobi makes Kenya safari an amazing attraction for tourists who love nature. Enjoy the pleasure of getting to the reserve by cab and taking a picture of a giraffe standing close to the city's horizon. Save time and money and reserve unique experiences and things to do in Nairobi on Tiketi.
12. GRAB A BREW AND CHEESECAKE SLICE AT BREW BISTRO
Do you crave for cheesecake? Then you should visit Brew Bistro to have a cheesecake fun night, drinking, and dancing.
13. PURCHASE UNIQUE BONE CRAFTS TO HELP KIBERIAN ARTISANS
Though almost all crafts are found at Karioko, the Victorious Bones Craft provides you with distinct jewelry all hand made, bottle openers, and various crafts which are produced from bones that have been recycled.
14. UHURU PARK PICNIC LUNCH
Uhuru in Swahili stands for freedom. There's incredibly rich social and political history in this park. It was almost destroyed by Daniel Arap Moi, the former president, but was rescued by Wangari Maathai's campaign efforts, the environmental activist and winner of a Nobel Peace Prize. Take pleasure in the calmness of the area and ponder on its past events over some sandwiches.
15. TAKE OUT A FRIEND FOR EXPLORATION
With lots of amazing sites and things to explore in Nairobi (so much that you can't even come up with a list), calling up a friend, to take along some fine touring shoes, for a walk on the streets could be a great idea.
16. KAREN BLIXEN MUSEUM
The renowned memoir and movie adaptation, Out of Africa, has given people a romantic impression about Kenya and the continent as a whole. The home where writer Karen Blixen resided between 1917 and 1931 has been thoughtfully secured as a museum in Nairobi, giving guests the privilege to have a good glance at an item of particular history. Make sure to book unique things to do in Nairobi online in advance.
17. DAVID SHELDRICK WILDLIFE TRUST
This wildlife trust is located just at the outskirts of Nairobi National Park and has a well-structured plan for adding rhinos and baby elephants into the wild. People who visit the David Sheldrick Wildlife Trust daily have the chance to see these elephant orphans being fed with milk and taken for their daily mud baths. Seeing this is very pleasant but beware: these giant babies will make everything messy when they come to feed and play.
18. LAKE NAIVASHA
Lake Naivasha which is barely two hours from the noisy streets of the capital stands guard over the Kenyan Rift Valley. Being its peak and constituting a part of the Great Rift Valley, this vast lake is a simple day adventure for guests from Nairobi. The lake's smooth waters are enhanced with plentiful vegetation, waterbuck, and sluggish hippo pods while its shores draw zebras, giraffes, and few of the 400 distinct species of birds present in the area. The entry into Hell's Gate National Park and the home of Joy Adamson are also adjacent, which offer lots of different activities in the region. Book now unique things to do in Nairobi, Kenya on Tiketi.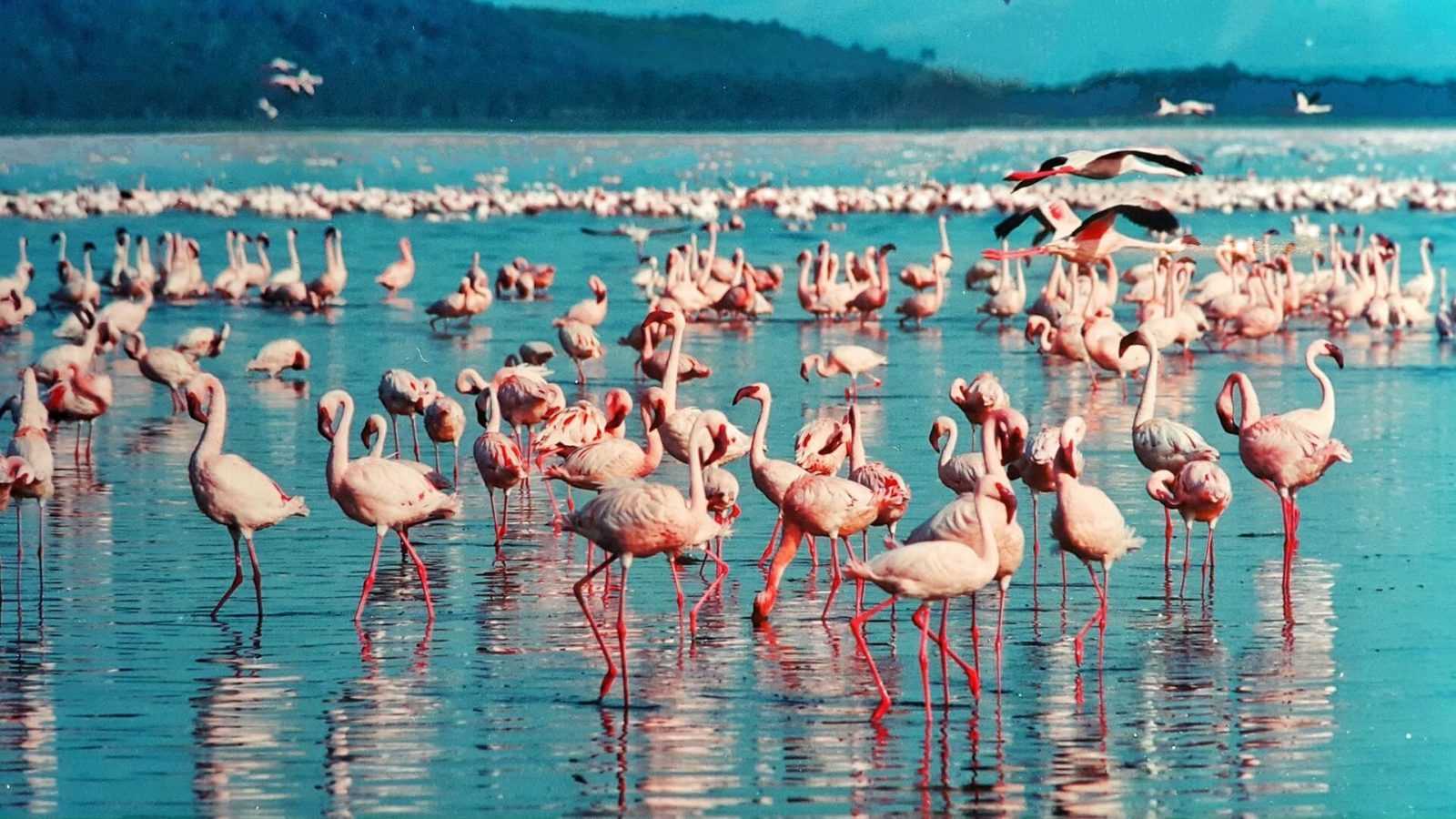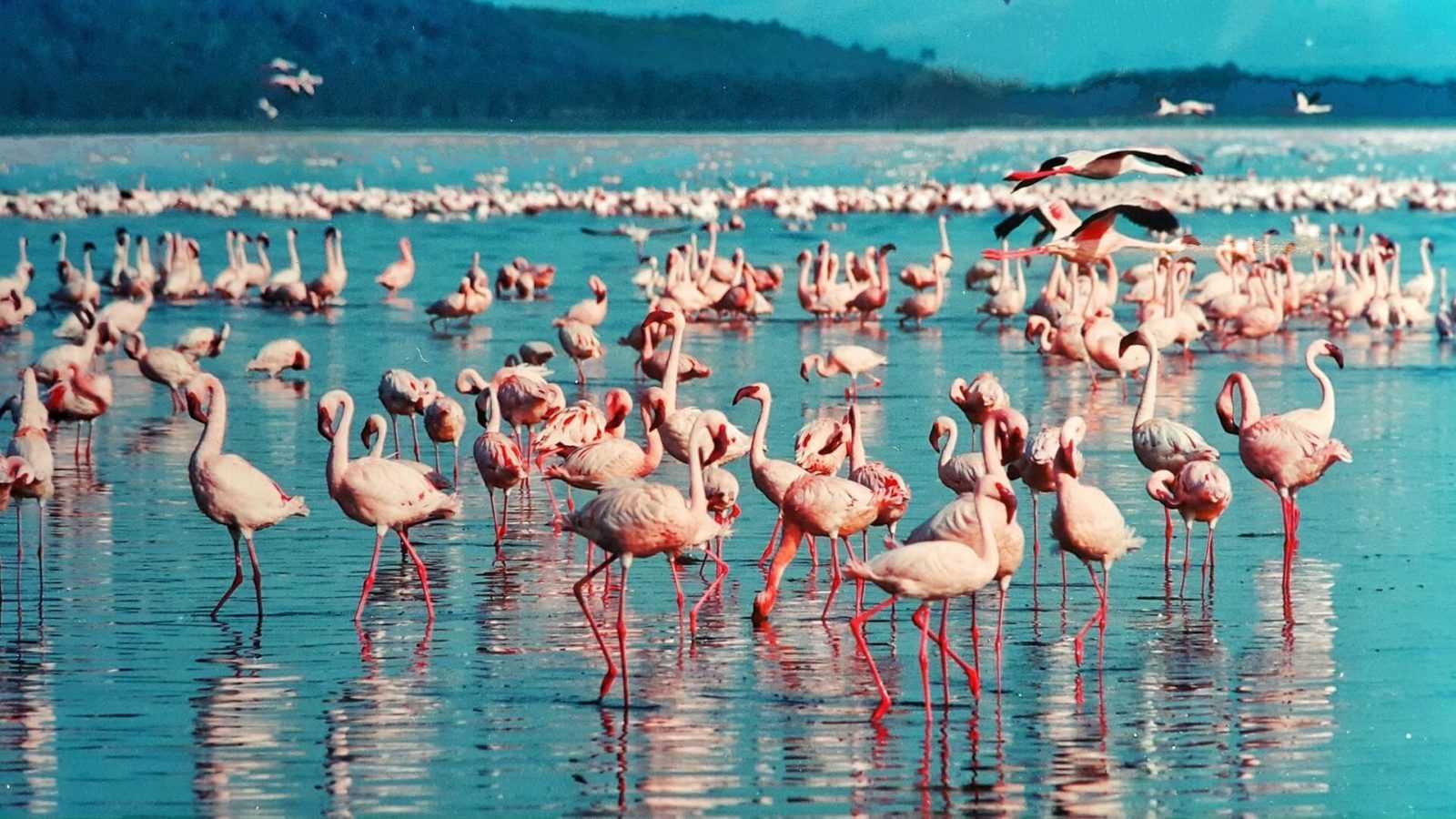 19. A KENYAN CUPPA JOE
Coffee which was first spotted in Africa is now a significant part of present-day life. Though most people refer to Ethiopia as the place where coffee originated from, Nairobi Java House is praised as one of the most outstanding coffee chains in the whole of Africa. This Kenyan powerhouse is certainly worth visiting, and with an exit conveniently located at Jomo Kenyatta International Airport, you are sure to kick start your visit joyfully.
20. CARNIVORE
As the name goes, Carnivore's meat is the reason for its popularity and it's prepared over coals just at the doorway of the restaurant in a pit. A great variety of meat is sold, ranging from goat to beef and even crocodile during the 'Ultimate Feast of Beast'.
The price normally set comprises of the meat feast and soup, accompanied by a wide variety of vegetables and salads. Coffee and dessert follows and is only brought when you accept defeat by putting down the white flag found on your dining table. Until that point, the waiter or waitress keeps bringing food.
It definitely is an event with a natural environment made with local wood, chiseled planks and gardens of tropics (as well as streams). They also provide a vegetarian menu. Book things to do in Nairobi for your trip in advance on Tiketi.
21. NGONG HILLS
"I own a farm in Africa at the foot of the Ngong Hills".
Do you visualize yourself as a present-day Meryl Streep or Robert Redford? Take a trip to the skyline which inspired Karen Blixen's top-selling novel and film, Out of Africa: the Ngong Hills. Guests can enjoy a departure from the city and a chance to recall history on this 13km walk which is just an hour from Nairobi. Reward: on a sunny day, you will be entertained to elegant views of the floor of the Rift Valley.
22. KARURA FOREST
Are you in need of a break from the rush of the city? Then visit the Karura Forest and be thrilled by its calm atmosphere just in the city. With an attractive waterfall and numerous hiking and cycling paths through enticing forest glades, it's easy to lose sight of the fact that you're in the city.
Grab a picnic basket, get in the shade, and enjoy your lunch. You should look out for the mischievous monkeys- they'll take your lunch if you are not attentive for a second.
It's never safe to walk alone in an 'isolated place'. It is for this reason that they offer guided tours. Compare top things to in Nairobi on Tiketi.
23. MAASAI MARKET
The Maasai culture is probably the most famous of Kenya's ethnic race. As a tourist taking a trip around Kenya, purchasing a Maasai culture-based relic, should and is something you need to do. There is no place which is more exceptional than the regular outdoor Maasai markets run in Nairobi. These markets are migrant and inside them, you will come across everything from drawings, antiques, local paintings, wood carvings, jewelry and East African based textiles. Be that as it may, you ought to know the time and place where they will be held.
24. NAIROBI CITY TOURS & LUNCH
Visit the primary historical points, the Parliament structures, National museum, City market and Snake park and have lunch at carnivore restaurant or identical. Reserve the best things to do in Nairobi on Tiketi.
Nairobi is 160km (100 miles) from the equator and is the capital district of Kenya. The name "Nairobi" originates from the Maasai expression Enkare Nyirobi, which means "the place of cool waters". Be that as it may, it is widely known as the "Green City in the Sun". It's ethnic historic structures, game reserves, museum, inns, and resorts are places you must observe whenever you pay a visit to the city. Book things to do in Nairobi, Kenya and day trips in advance on Tiketi.com.