20 Best Things to Do in Riyadh
Discover our list of the top 20 recommended things to do in Riyadh on your trip.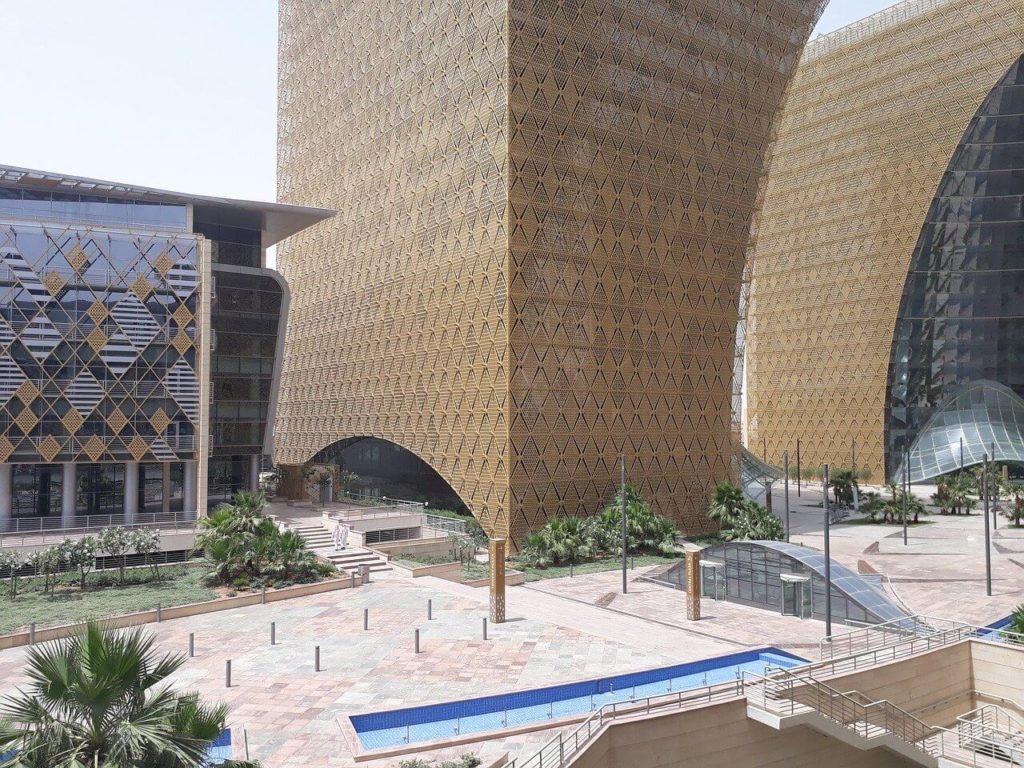 Here we highlight some of the top things to do in Riyadh:
1) Wadi Namar
Wadi Namar is an unusual stretch inside the city that is perched atop 2-km long dam. There, you will find amazing green areas, hills, and trails where you can bike or walk. Or, if you just want to take some time to relax, you can sit by the lake and feed the birds as they swim past.
Photo: Courtesy Of Maher Najm / Flickr
2) Al Rahji Grand Mosque
The Al Rahji Grand Mosque is one of the most charming mosques in the city and best thing to do in Riyadh. Regardless of your religious heritage, you will be in awe of the big architecture, avenues, fountains, surrounding the popular landmark.
Plus, you will have the chance to observe the country's customary traditions and learn about their religion here.
3) Deerah Soul
Just behind the Al Masmak Fort is a wonderful marketplace packed with vendors selling fits, toys, souvenirs and more. Prices are pretty reasonable for the items, and many of the dealers are willing to negotiate on individual sales.
Photo: Courtesy Of Mareena De Guzman Khawar / https://bit.ly/2r97FUa
4) Al Masmak Fort
The wonderful fort, built in 1865, is one of the most telling historic landmarks in the city. Bordered by sand, the Al Masmak Fortress empire was the focus of Ibn Saud 1902 raid.
Visitors can meander along the display, which contain a range of historical Saudi photographs in lavish galleries that were once the forts living rooms.
5) National Museum
The National Museum has a big collection of Saudi Arabia's oldest artifacts, manuscripts, cultural displays, documents. The museums holds many of the country's royal history, including items belongs to past kings.
Visitors can spend hours viewing the very old antiques and learning about the history of Saudi Arabia. No doubt, this is the best thing to do in Riyadh.
6) Heet Cave
If you are the adventurous type, Heet Cave provides a really one of a type of experience that you will definitely want to include to your itinerary.
The Heet Cave is actually a remarkable oasis planted in the center of the desert. Visitors are invited to dive, snorkel, and swim among one of the biggest underground caves in Saudi Arabia.
Guests are attracted to wear rubber shoes for the trek down to the swimming hole. But, once you get to the lower edge, you can see the wonderful cave while swimming in the deep blue water.
7) King Abdullah Park
This charming, park is full of color, energy, and excitement for all ages. It's wonderful design contains a play area for little ones, musical fountains with a night light show, a skating rink, snack shops, green space, a children's train with best things to do in Riyadh.
You can bring in a picnic, find a best seat by the lake and take in the light show variety after the sun sets. Come early and you will find that there is a lot to keep you busy prior to the shows begin time.
8) Al Safi Dairy Farm
Al Safi Dairy Farm may come as a shocking twist when matched to the rest of our list. But, that does not form it any less amazing. As the world's biggest integrated farm, the Al Safi Dairy Farm is listed in the Guinness Book of World Records.
You can trip the grounds by bus, see how a working farm operates, and kids can even touch bottle-feed the cattle. Its admission is free and educational, so it is best location for families who are traveling with their kids.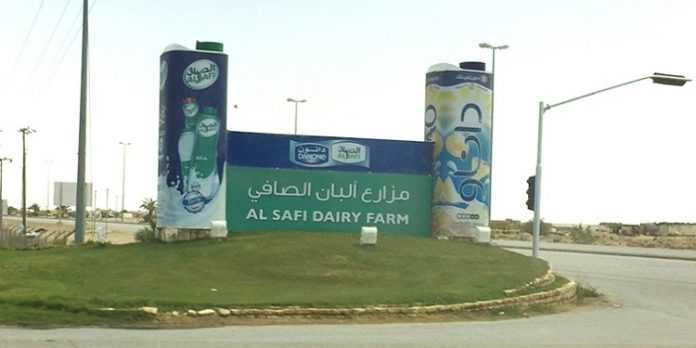 9) Riyadh Royal Zoo
Zoos can be controversial, but for people who love them, Riyadh is value checking out. First built to keep the wild animals owned by Saudi Arabia's king, the zoo opened up to the public in the 1980s and best thing to do in Riyadh.
The Zoological park is spread out over twenty-two hectares and is house to more than 1,500 animals from forty different species. There is also a flamingo park and an area that preserves a number of domestic endangered birds. For those seeking leisurely visit a train runs via most of the zoo, and there are also several cafeterias spread across the park.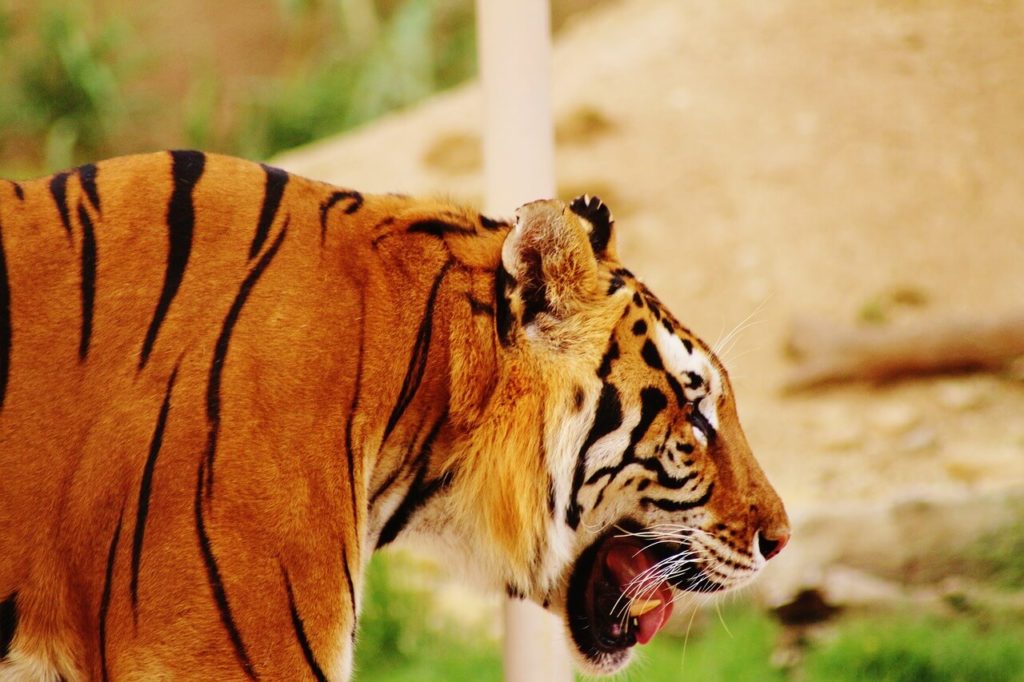 10) Jebel Fihrayan
Jebel Fihrayan, better called as the Edge of the World, is a desert trek that runs along the Tuwaiq Escarpment approximately ninety kilometres from Riyadh. It is a best location for some outdoor serenity, mainly after dealing with the city's traffic for a few days.
Hikers can pick between a number of trails of varying difficulties to reach its top, which provides a special view. Its big cliffs top off to reveal a valley which stretches out towards a seemingly never-ending horizon.
Even the ground itself is scenic. There is residue spread all through the escarpment, which was once underwater 150 million years ago.
11) Red Sand Dunes
Riyadh lies in the middle province of Saudi Arabia, amid the world's biggest continuous sand desert that covers more than one-third of the Saudi Arabia. It is vital part of the city's leisure and culture.
The Red Sand Dunes, real to their name, are big windswept dunes surrounded by mountains, placed about a twenty-minute drive from central Riyadh. The wonderful area has become an increasingly famous location with residents, who visits on the weekends. Dune-bashing, in particular, is one of the city's most famous activities and best thing to do in Riyadh, and quad bikes are accessible for rent for a reasonable fee.
12) Historical Diriyah
Placed on the northwestern outskirts of the city, Diriyah was once the house of the Saudi Royal family and the first Saudi capital. This UNESCO World Heritage Place was one of the biggest cities in the Arabian Peninsula until it was damaged and was actually destroyed in the early 19th-century during the year-long siege where the Saudi armies and Ottoman clashed.
The city is now a visitor place where visitors can enjoy form up-close the very old mud architecture, numerous parks, and it's amazing spaces – including the Saad bin Saud Palace, which is popular for its courtyard.
13) Deera Square
Also called as Chop Chop Square or Justice Square, Deera Square is a new public square where executions still take place as capital punishment. Saudi Arabia is the only country that still practices public executions n the type of beheading.
After Friday prayers, police and other government officers clear the square to way for their executions to take place. After the condemned are beheaded, the head is stitched to the body and they are covered up for the final rates and taken away.
While the might not be the top location to be at during execution, it is a perfect square to visit where you will view kids running and playing with the water foundations.
14) Sky bridge
Want to see Riyadh from above? Then this is the best thing to do in Riyadh! The Sky Bridge is placed on the 50th floor of the Kingdom Tower, which is presently the 3rd tallest skyscraper in Riyadh. The 65-meters long sky bridge provides you best wonderful view of the city from 300 meters above the ground.
At the base of the tower is the Kingdom Center Mall, where you can find all types of luxury brands. The views both night and day are remarkable, but they are probably better at night when you can view the city lights and other skyscrapers also growing in different colors.
Photo: Courtesy Of Sam DeLong / Flickr
15) Al Faisaliah Tower
The Al Faisaliah Tower is another wonderful tower in the Riyadh skyline. Its pointy shape towards the sky and golden glossy ball at its top make it unmissable – geometric design that is a nod to the very old Arabic design that once dominated the city.
With forty-four floors, this is the 4th tallest tower in the city and it towers over Riyadh at 267-metres high. Just like with Kingdom Tower, you can go up to its point of view at the top and find a mall at base.
Photo: Courtesy Of Andrew A. Shenouda / Flickr
16) Kingdom Centre Tower
Kingdom Center Tower contains a hotel, shopping mall and residential apartment within its chromed exterior. Standing at 303 m, the skyscrapper also specs a skybridge that boasts unique views over the city. Within the mall, shop for everything on your list from international retailers and luxury fashion houses. Take note that the second floor is for ladies only, and contain a spa and shopping facilities specifically geared toward lady patrons. Further to the many dining choices in the mall, a restaurant placed on the buildings top floor provides top-class Italian, French and Japanese food.
Photo: Courtesy Of Rayan Azhari / Flickr
17) King Abdul Aziz Historical Center and Murabba Palace
The King Abdul Aziz Historical Center provides a special journey via Saudi Arabia's history. Although the center is built in a new version of royal Saudi architecture, its surrounds the wonderful former royal palace of Muraba – which is well value a visit.
In it, you will find abandoned courtyard home, a historical vehicle collection, an old water tower, and old majlis. You will also view remodeled mosque, based on the real royal mosque that served the palace.
The center is now considered the cultural heart of new Riyadh and best thing to do in Riyadh. Actually, the center is not just this Murabba Palace complex, it consists of different historic buildings across the city, adding Al Masmak Fortress.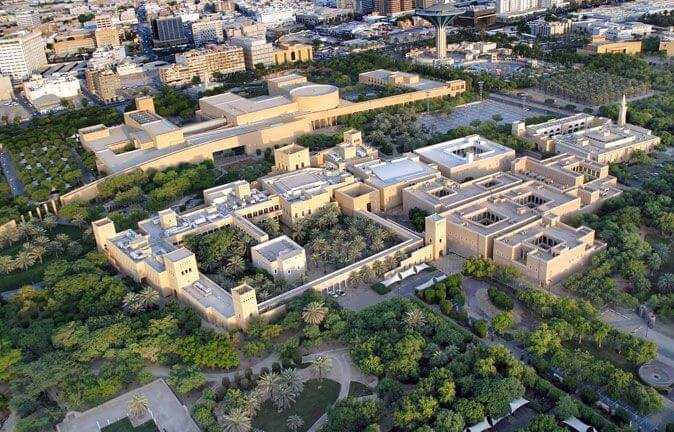 18) Salam park
For a breath of fresh air, go to Salam park, a big green area surrounding a big man-made lake. Stroll, cycle, or skate along pathways, or sit and enjoy a picnic under the shade of big palm trees. Kids can enjoy a ride in little-boats on the lake and admire the big fountain. The park can be very busy on Fridays, so finding a picnic place could prove hard. Using our internet itinerary creator, Saudi Arabia attractions like Salam park can form part of custom-made travel itinerary.
19) Granada Center
Fulfill your fashion cravings at Granada Center, a wonderful modern complex of restaurants, retail, and entertainment. With 2 floors housing 235 shops, you can pick from 100s of international brands, including H&M, Victoria Secret, and Nike. Meander your way via rows of shops to the malls center, where the Fun Oasis offers more than 7,000 sq m of games and rides of all ages.
20) Panorama Mall
Panorama Mall is placed in Riyadh. Riyadh attractions like Panorama Mall can be middle stage of your holiday plans, and you can find out about other attractions like it, unlike it, close to it and miles away. So, now book flights to Riyadh.
Saudi Arabia is famous as the birthplace of Islam, and Riyadh follows the religions conservative customs and traditions. Before traveling to the country, be sure to read up on Saudis cultural norms, which apply to visitors, as well as locals.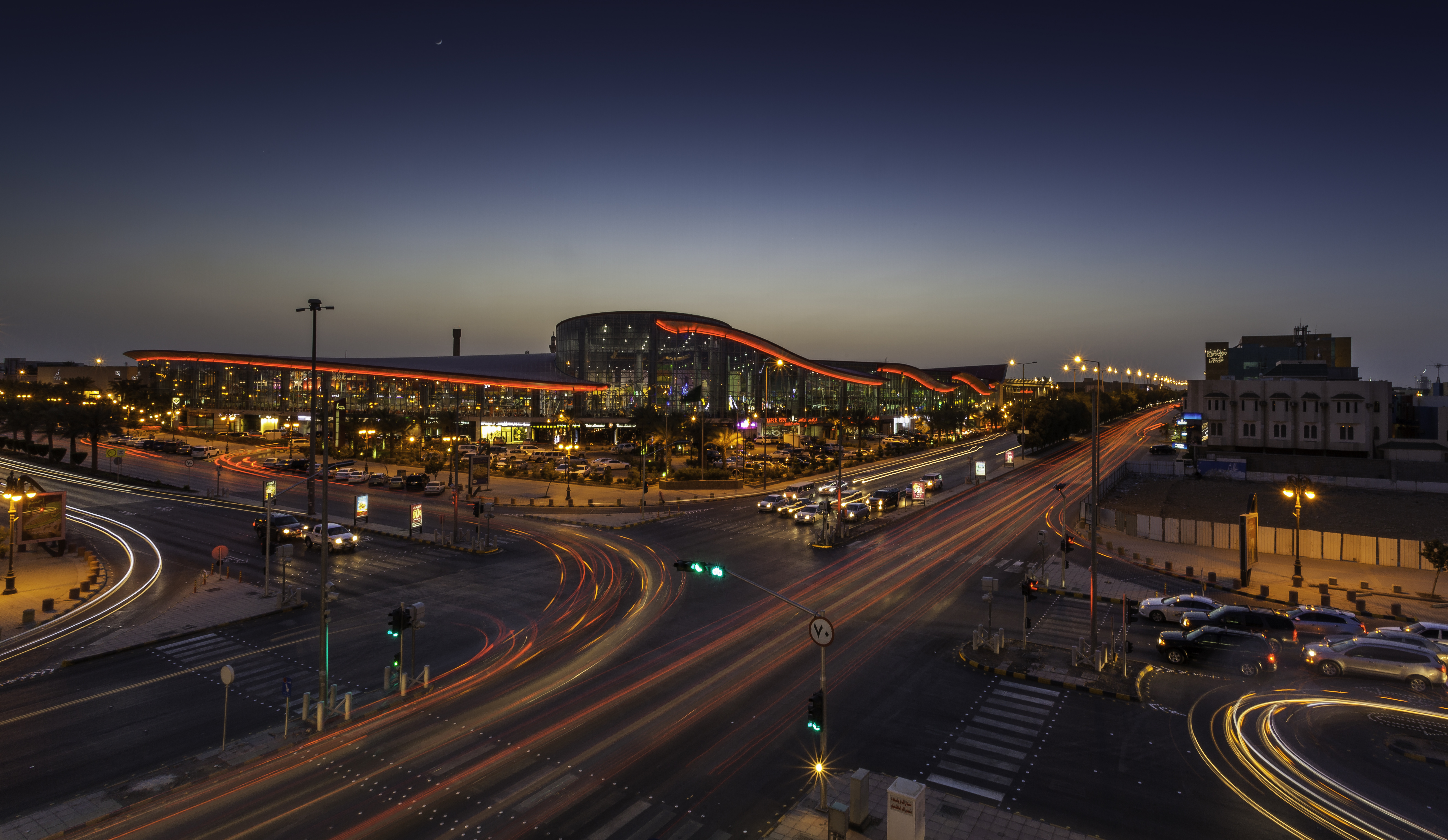 Discover more attractions, fun activities and the best things to do in Riyadh.