20 Best Things to Do in Pemba Island
Discover the top things to do in Pemba Island. Pemba Island is part of Tanzania's Zanzibar Islands, off the coast of East Africa. This place is known for its lush, green hills, and clove plantations. The Pemba Canal, with its coral reefs and abundant marine life, separates the island from mainland Tanzania. The main city, Chake Chake, has a broken 18th-century fortress with a museum. Off the coast, Misali Island is home to turquoise Fischer, a colorful, rare bird.
North Pemba Island or the exotic coastal island of Zanzibar symbolizes the island's lifestyle. The sweet aroma of cloves floats in the air and follows you wherever you go because millions of clove trees dominate the island. The gently undulating hills and deep fertile valleys are covered with clove, coconut, and mango plants and are an enormous attraction for traditional spiritual and physical healers. Isolated and saturated with its natural beauty, Pemba Island is a lovely vacation spot for islanders because of its heart in its simplicity.
Here we highlight some of the top things to do in Pemba Island:
The Beautiful Coral Reefs
The coral reef that surrounds the whole island is a fantastic playground for swimmers and divers. Especially Pemba Channel, with extraordinary marine life, is an underwater paradise. You can see Marlins, Barracuda, Clown Fish, turtles, sharks, dolphins, and even whales. Explore a variety of water sports activities, from kayaking, kites, and windsurfing to romantic sunset cruises on traditional sailboats.
The best time of year to visit Pemba is from January to March and June to November. And don't come to Pemba if you are in a hurry. This island has so much to offer that it takes a whole week to absorb it all. This is truly a jewel in the Indian Ocean, and whether you are a fan of water sports, wildlife, or Swahili cuisine, Pemba has something for everyone. Seize the opportunity and visit this magical island, and you are guaranteed to have an unforgettable vacation. Booking your holiday Pemba Island, here are top 10 things to do on Pemba Island:
A Visit Umoja Children's Park
This fair was established during the Pemba socialist period and has been completely renovated (a gift from China) in recent years. Sparkling large wheels and dodgem cars are an unexpected sight, but this place is very popular with the locals. It is open on weekends and several religious festivals or public holidays. There is a small entrance fee when the vehicle operates, but at other times free roam. It's on the edge of town, on the road to Wesha.
Water Sports and Others
If you enjoy water sports, Pemba Island will not disappoint you if you can participate in water activities with the beauty of your Tanzanian background. Aside from the apparent fact that Pemba is surrounded by water, the list of events will make the water lover's head spin. From diving to snorkeling, kayaking, relaxing fishing, Pemba will quench your thirst for this water action. Rest assured that all these activities are equipped with qualified staff and reliable equipment. These are just a few of the many things to do on Pemba Island. Something as simple as walking along the beach will give you time to relax and become one with the sea.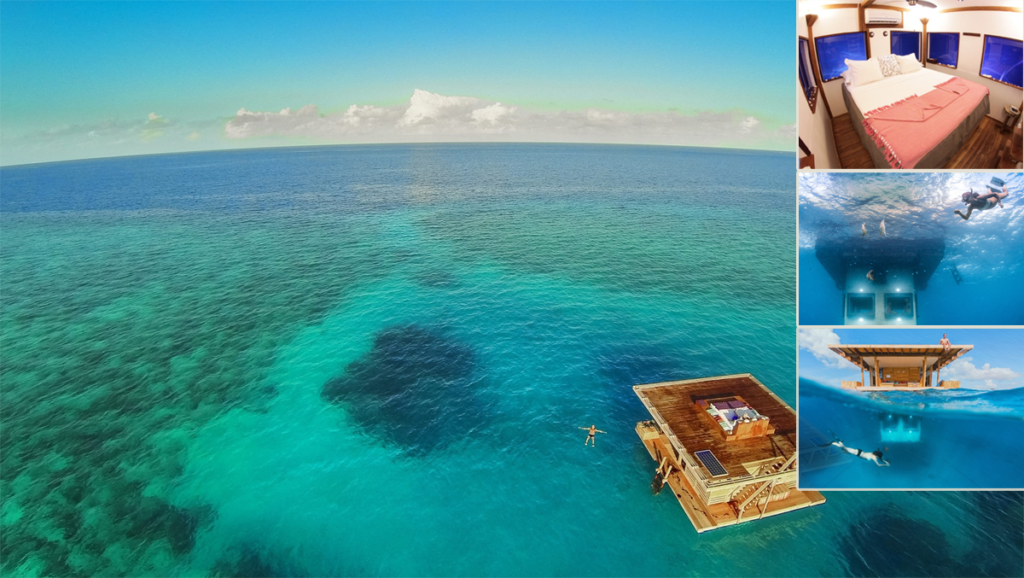 Mud
One of the unique attractions that Pemba has to offer is its famous Mud Bath. This might sound a little strange to those who haven't tried this kind of thing; all you have to do is let go and let the kid go inside you. This activity has several health benefits for you, for starters, mud is rich in minerals and nutrients that will not only remove toxins from your body but also release some if not all of the stress that you hide in them. So, in addition to healing yourself, you can enjoy the process, too, a double win for Pemba Island.
Diving / Snorkeling – Pemba Channel
Pemba Island is one of the best diving and snorkeling locations off the coast of Tanzania, with the whole island surrounded by coral reefs. Between the island and the mainland of Tanzania, the Pemba Channel is more than 2,000m deep, and Pemba is famous for colossal sea fish, including barracudas, tuna, sharks, and even whales. This is an excellent playground for experienced divers.
A Visit Ngezi Forest Reserve
Ngezi Forest Reserve is a forest reserve located on Pemba Island, Tanzania. It covers an area of 1,440 hectares (3,600 hectares), mostly consisting of primary forest. This reserve was established in 1959. The Ngezi Reserve is located at the northwestern tip of Pemba, the second largest island in the Zanzibar Islands.
The ruins of Mkame Ndume
The destroyed palace of Mohammed bin Abdul Rahman, who ruled Pemba before the arrival of the Portuguese (late 15th century to early 16th century), was a moving place. Rahman has a reputation for cruelty and is known as Mkame Ndume (Milker of Men). Currently, the main feature of the ruins is a large stone staircase that leads from a one-kilometer (now dry) channel that connects the site to the ocean. These ruins are located 10 km southeast of Chake Chake, near the village of Pujini. Taxi from Chake Chake costs around 30,000 Tsh. Or rent a bicycle, head south to Chake Chake, take the airport road, then turn left (southeast) onto a dirt road with a sign that reads 'Skuli Ya Chan Jaani.'
Prison Island
Prison Island may not sound like the most attractive place in the world, but this tropical paradise is the perfect place to escape from the hustle of the main Zanzibar and relax in the sun. Taking its name from the fact that it is a former prison for slaves, this field of natural beauty holds all kinds of pleasures, including many giant tortoises that roam freely around the island. The island can be reached from Zanzibar in about 30 minutes by boat, and once there, you will not be able to stop yourself from jumping in the water. This is one thing to do on Pemba Island.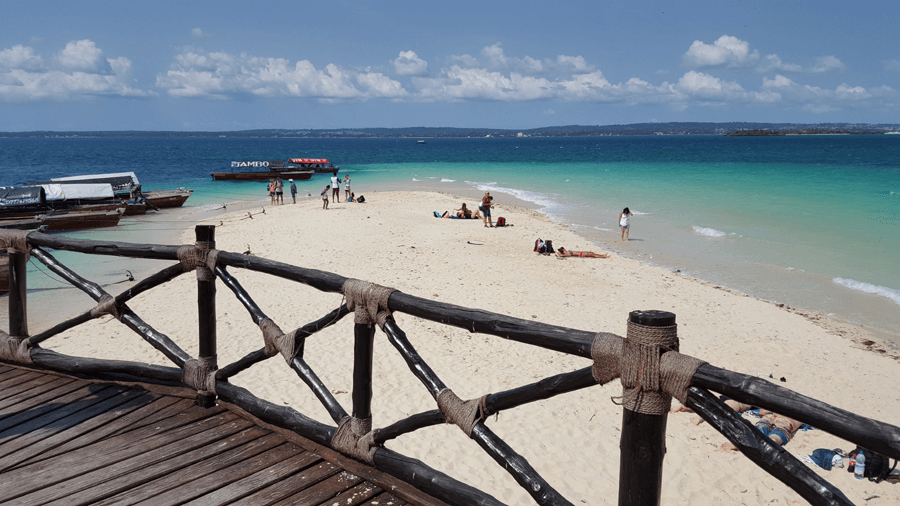 Misali Island
Crystal waters and striking coral reefs surround the Misali island, Misali island offers some of the best diving in East Africa, while snorkeling is the best way to reach the beach. There are no inhabitants except a fisherman and lots of wildlife, but great diving from Fundoo Lagoon. Avoid coconut crabs and keep food away from monkeys, and you will not go wrong here.
Beautiful birdlife
Pemba Island is famous for wildlife, with over 180 bird species, both migratory and indigenous. If you are an avid bird watcher, look for Scops owls and black crows. Birds can be seen from dusk when they leave their nests in clove gardens to hunt for food.
Pemba Flying Fox Forest
It's beautiful to see these species hanging on hundreds of trees during the day time. But it's incredible to see them flying back and forth while they have wings up to 1,60 meters long!!! Must see if you are looking for things to do on Pemba Island.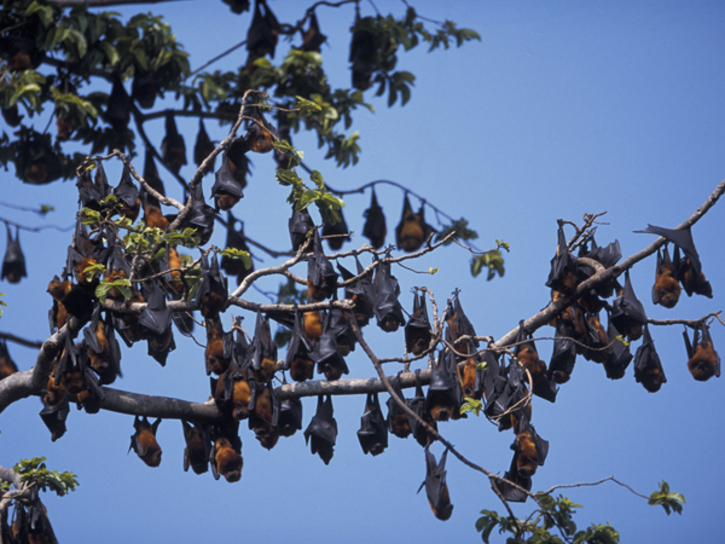 Take a Tour to Vumawimbi Beach
Stepping into Vumawimbi, you may have to rub your eyes to make sure you haven't gone to heaven, so is the beauty of the scenery. Stretching to the east of the Kigomasha Peninsula and the north of the Ngezi Forest Reserve. Not many outsiders come here because all the hotels are on the west side. But sometimes if the wind comes from the west because it is more visited and more sheltered. It is a lonely place, so come with a group of people and a picnic.
Kigomasha Peninsula
This picturesque peninsula is a perfect paradise of white sand beaches and clear blue water. Located on the northernmost part of the Pemba Island, is a long tower that was used to control sea-faring vessels from foreign colonies. (America, Europe, India, and the Middle East pass through East and South Africa. The symbol indicates the signal of tides for cargo ship personnel. It's been 115 years since building tourists like to go there; it's a protected area, so you should pay the entrance fee. Just and unusual things to do on Pemba Island.
A Visit the Chwaka Ruins
The Chwaka Ruins are located about 3 km south of Tumbe and consist of two separate sites, the Haruni site and the Mazrui mausoleum dating back to the 17th century. Both of these are the original Pemba cities that existed between the 11th and 15th centuries. He is popular with historians, and once you have seen enough, you can stroll and admire the beautiful bay area.
Visit clove oil factory
Pemba is well known for its clove growing and its own distillery is where the cloves are crushed to produce clove oil. Operated by Zanzibar Trading Corporation, located at Machomane, about a kilometer from the city center and can be reached using Dala Dala. (Local taxi)
Pemba Museum
Filled with an Oman fortification in the 18th century, which may have been built on the remains of the Portuguese garrison in the 16th century. This small museum is well organized. (If there is a little dust) exhibited in the history of the island, you will get more from visiting the ruins in places like Ras Mkumbuu if you stop at the museum first.
Pemba Island is indeed a beautiful place to visit because it has all the things tourists might want. Enjoy the best of nature while immersing yourself in the unique simple life on Pemba Island in Zanzibar.
Pemba Island is indeed a beautiful place to visit because it has all the things tourists might want. Enjoy the best of nature while immersing yourself in the unique simple life on Pemba Island in Zanzibar.
Pemba Island is one of the less-known islands in the Zanzibar archipelago but is a popular honeymoon destination. This pristine green island is one of the most beautiful places in the world. If you are looking for peace, relaxation, and a romantic atmosphere, this place is a Peaceful hideaway and one of the best dive sites in the world for your Pemba Island holidays. These are just some of the top things to do on Pemba Island.
Discover more attractions, fun activities and the best things to do in Pemba Island, Tanzania.