15 Best Safari Lodges in Africa 2021
From the dusty tents to explorers to beautiful eco-conscious safari lodges in Africa, safari in Africa has come a long way in the past 100 years without losing any of its adventure and romance. Today, many tented camps mirror the opulence and grandeur of days gone by, while others have fully reinvigorated the safari lodge, providing a brand new take on African aesthetics, luxury and authenticity.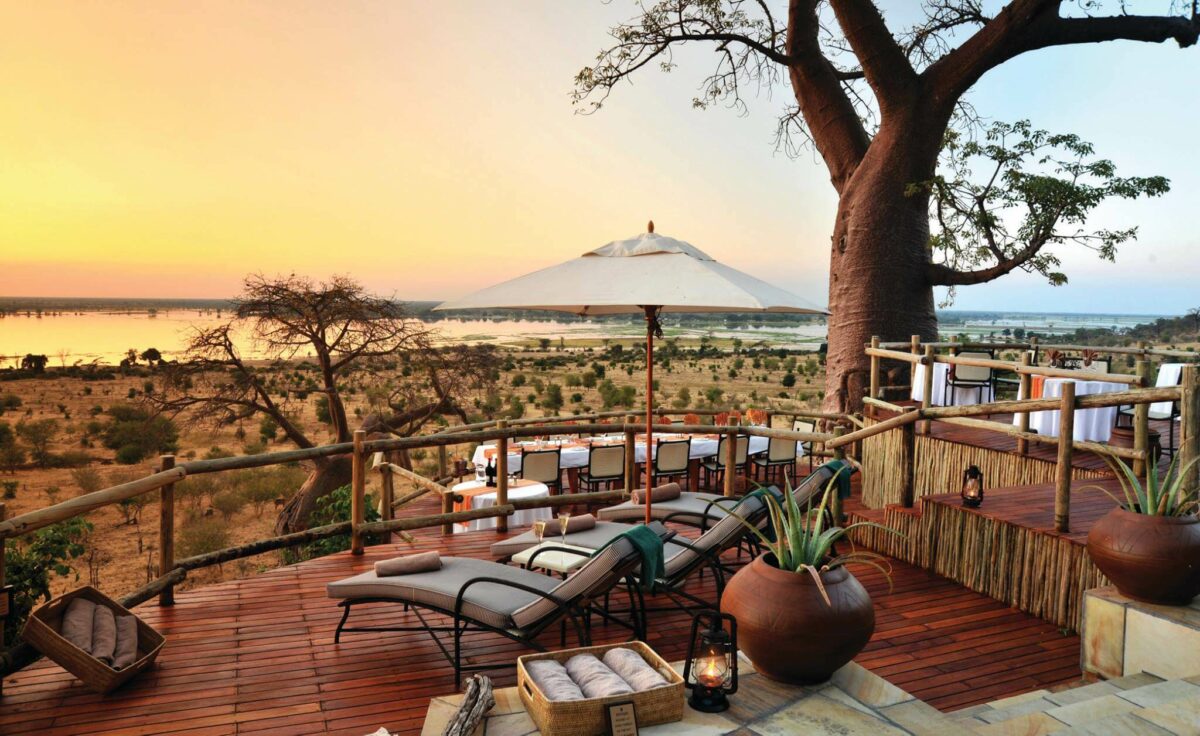 Here are some of the best safari lodges in Africa:
1) Singita Faru Faru, Tanzania
The Singita Faru Faru Lodge is placed in the Grumeti area in northern Tanzania and forms part of the world-famous Serengeti Mara ecosystems, home to the Great Migration.
This is special in its style and reminds us of a traditional botanists camp, with quirky practically and a mixture of organic yet contemporary style. The lodge enjoys extremely near proximity to the plains and rivers, so you will enjoy an intimate wilderness experience.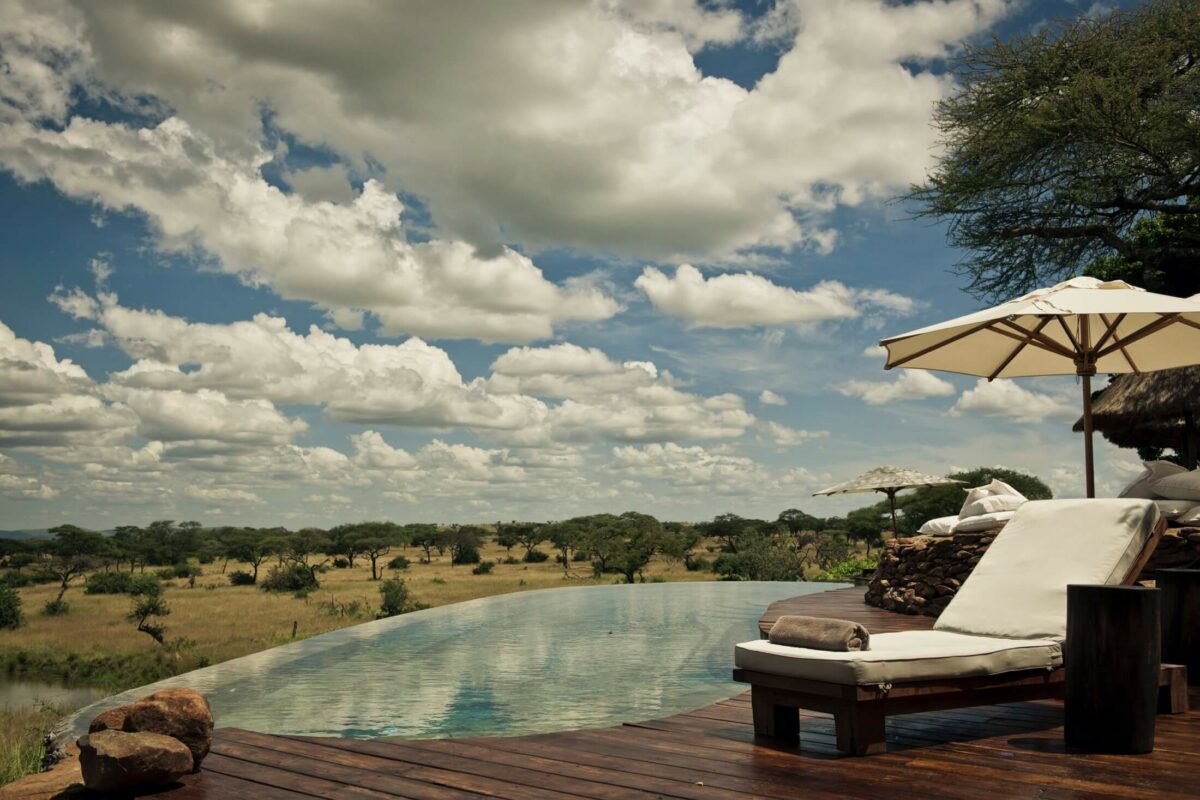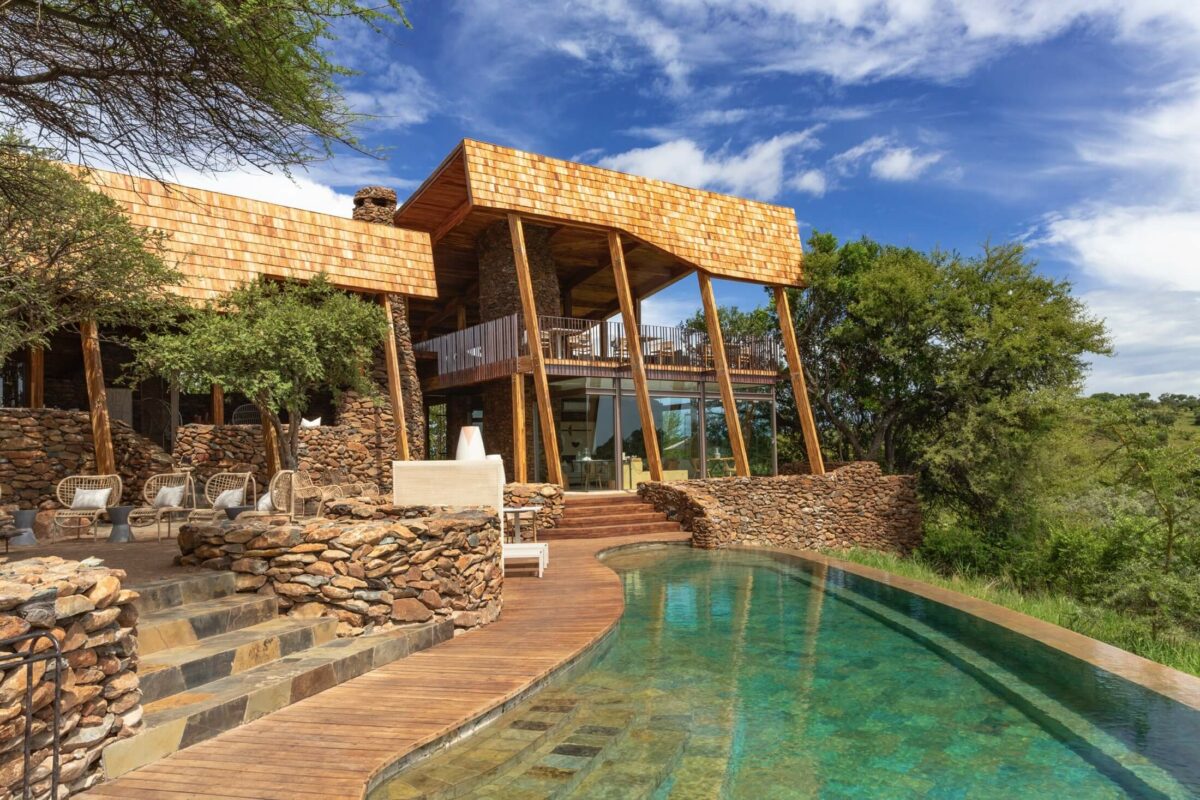 2) Matetsi River Lodge, Zimbabwe
One of the reasons Matetsi is amongst the best Safari lodges in Africa resorts is because it presents a chance to spot lions, elephants, buffalos, and hippos just an hour outside the popular Victoria Falls. The 9 suites overlook the Zambezi River. Matetsi River house is a private villa, perfect for groups and families.
The excellent time to spot animals is August to October, when it is dried. Less spray means the falls are able to be seen and attractions such as Devils Pool are accessible.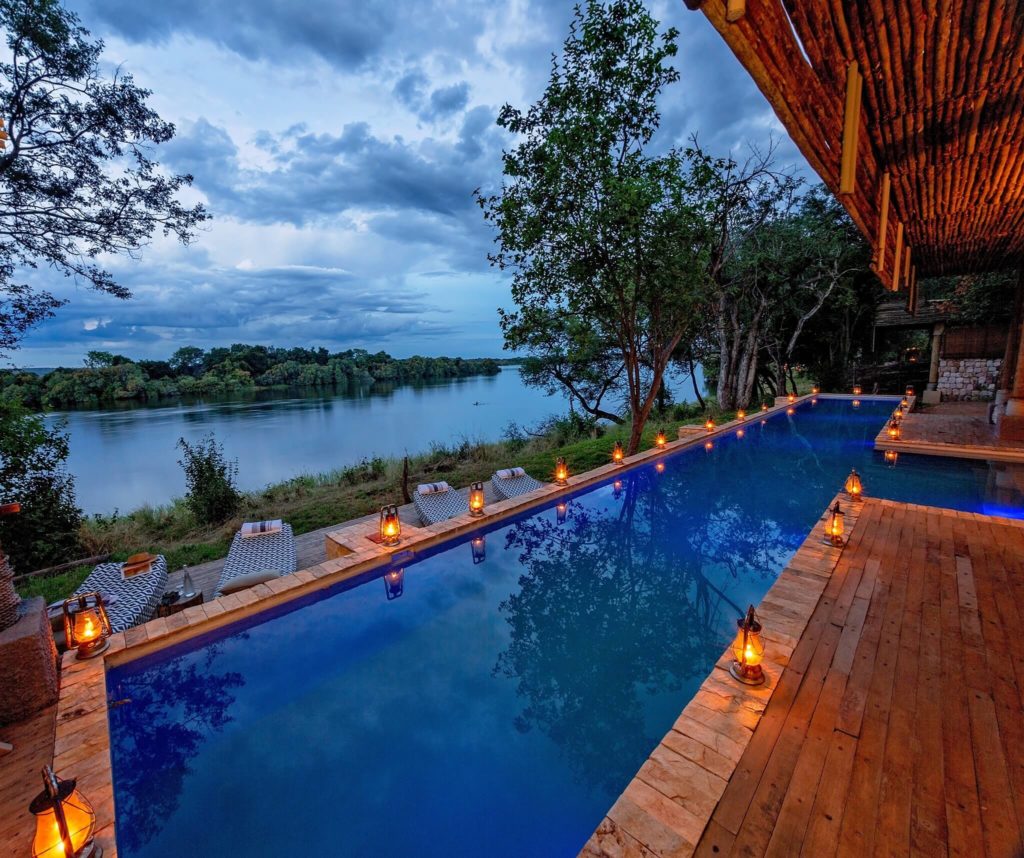 3) Royal Chundu Lodge, Zambia
Royal Chundu Lodge is placed a few minutes from Victoria Falls, a world heritage place, on the mightly Zambezi River. The Island Lodge at Royal Chundu is the most exclusive of the 2 lodges and is placed on Katambura private island.
The Lodge comprises just 4 little villas providing a discreet setting for you to enjoy with a group of friends, or as a couple. A special spec of these villas is the private bath on the deck.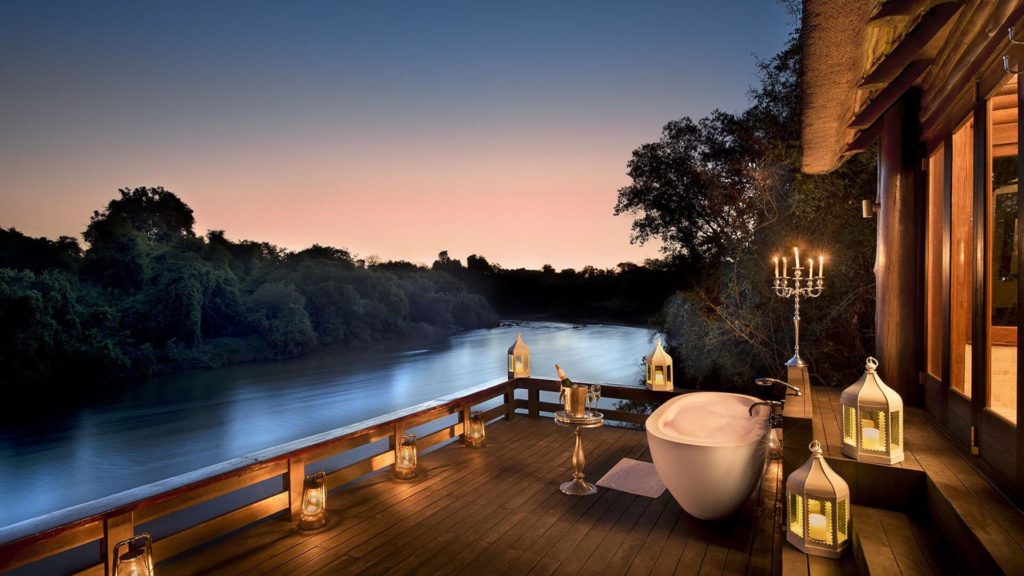 4) Royal Malewane, South Africa
There should not be a travel guide on planet that does not place this South Africa Lodge amongst their very best top safari lodges in Africa.
This exquisite lodge has been voted in the fifty resorts in the planet according to Conde Nastle Traveler, the yardstick of luxury. This classic yet amazing lodge is placed in the Greater Kruger park and exudes the beauty and romance of a bygone era.
Royal Malewane contains a prize winning spa where you can sooth your body, mind and soul after a wildlife safari is the most animal dense park in Africa.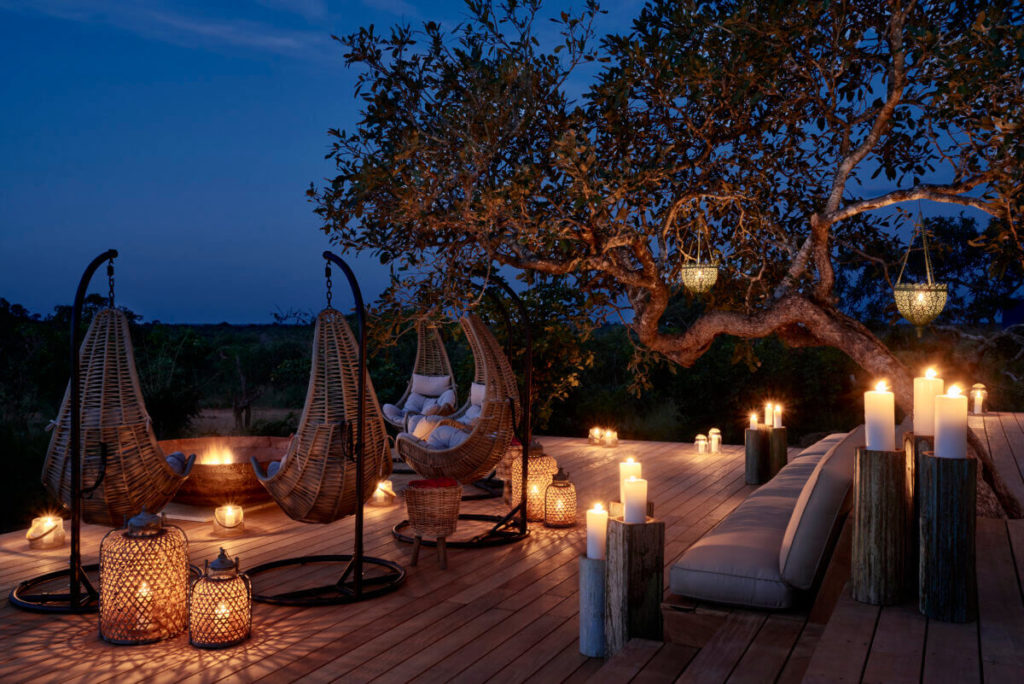 5) Vumbura Plains Lodge, Botswana
Vumbura Plains Lodge is an eco-retreat providing you the very top of the Okavango Delta wildlife and activities. This is one of the top luxury safari lodges in Africa.
This contemporary retreat comprises 2 satellite camps, consisting of fourteen rooms in total. Each big, luxuriously appointed rooms is elevated from the ground and provides you outdoor and indoor showers, en-suite bathroom, a lounge place with iconic flood plain views and a private plunge pool.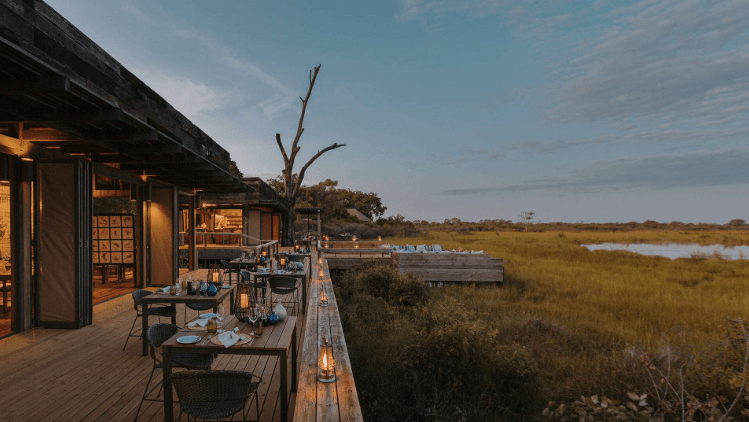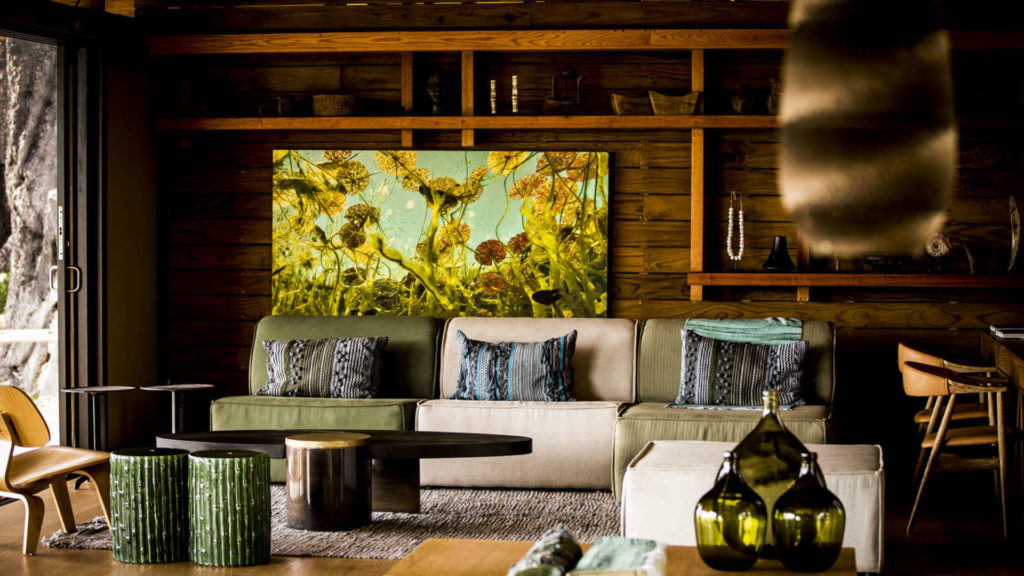 6) Singita Sabora, Tanzania
Singita Sabora is an intimate 1920 style explorer camp that will provide you a sense of nostalgic adventure. The camp is placed in the Grumeti Reserve in Tanzania, where you can enjoy the thrill of the Serengeti.
The camp comprises nine tented suites all lavishly furnished and boasting a treasure trove of real furniture, antiques, Persian rugs, artefacts, brass and silverware.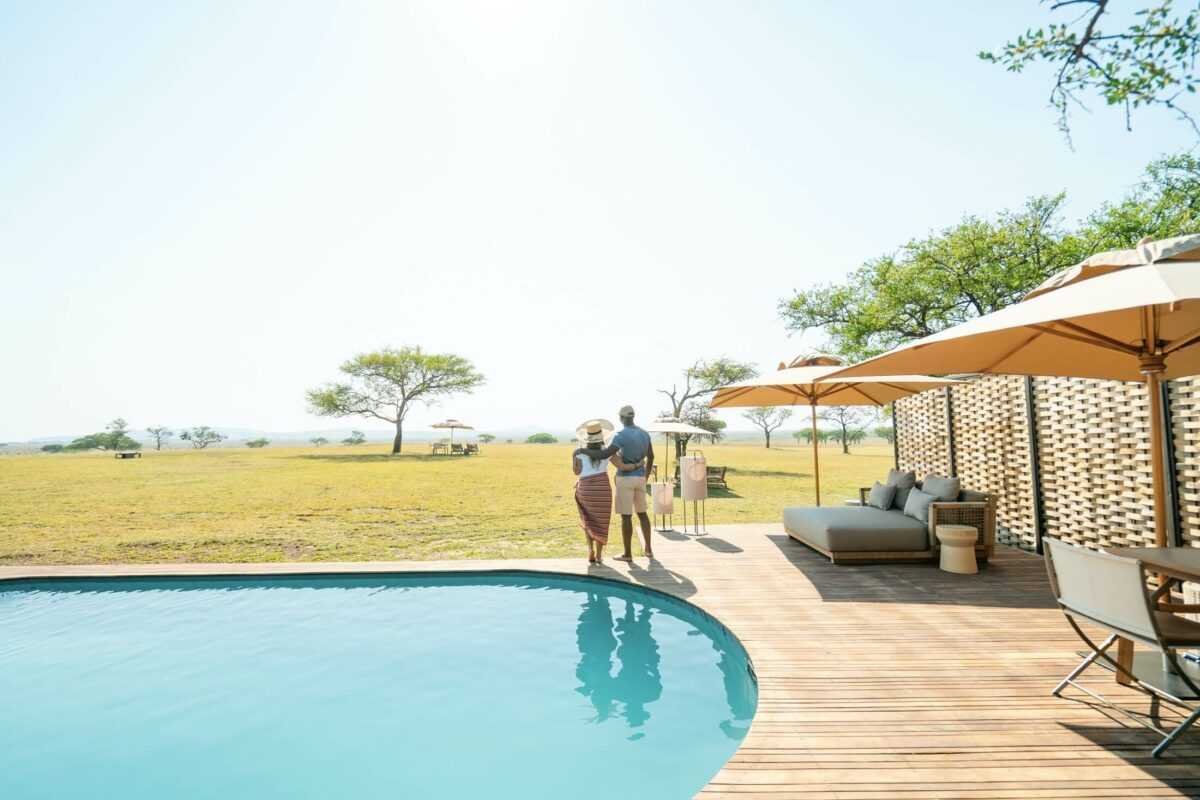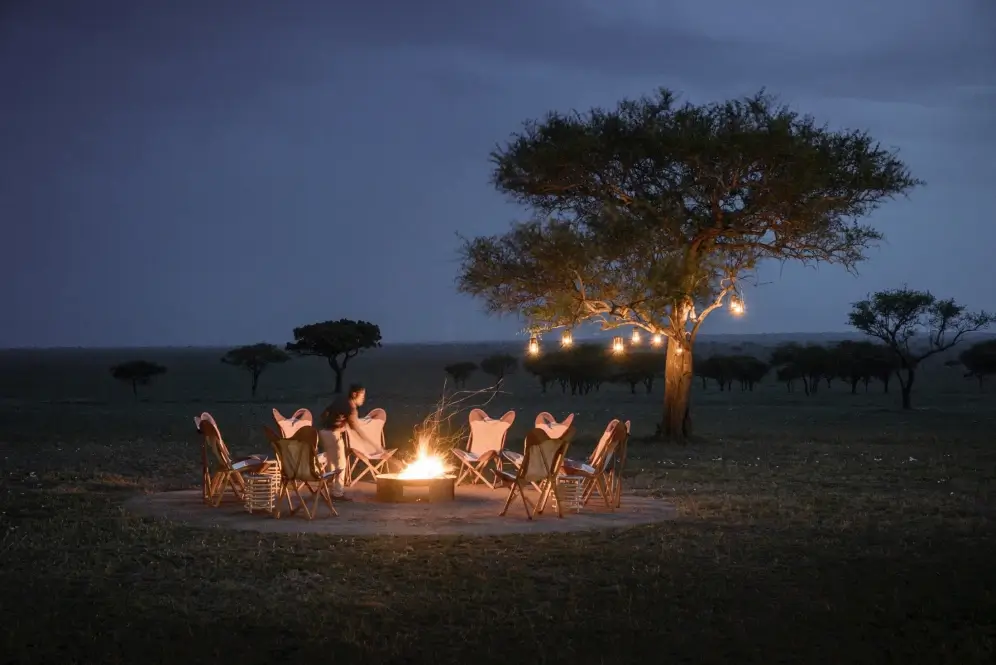 7) Angama Mara, Kenya
In one of the most famous top luxury safari lodges in africa, Angama Mara Kenya won a host of style prizes when it opened. On the site of the popular out of Africa picnic place, the lodge was sensational views from its escarpment perch. The 2 camps of fifteen tents each have floor-to-ceiling windows and bright fabrics inspired by Masai dress.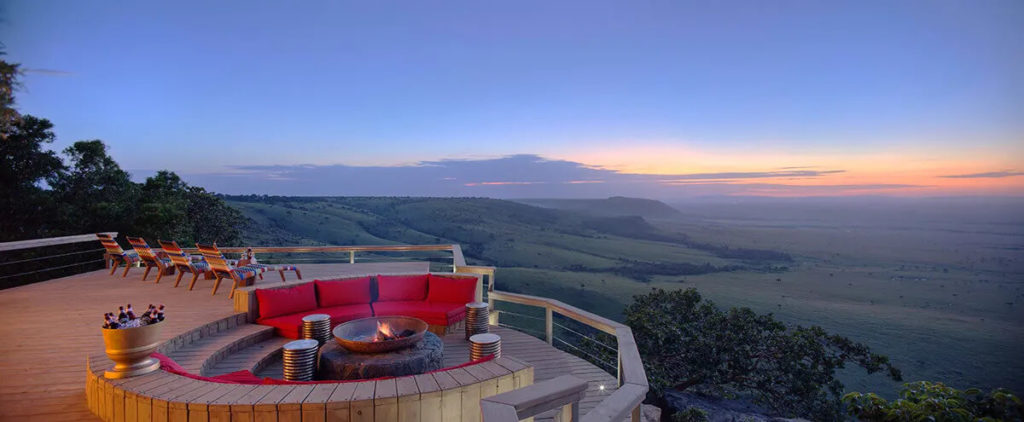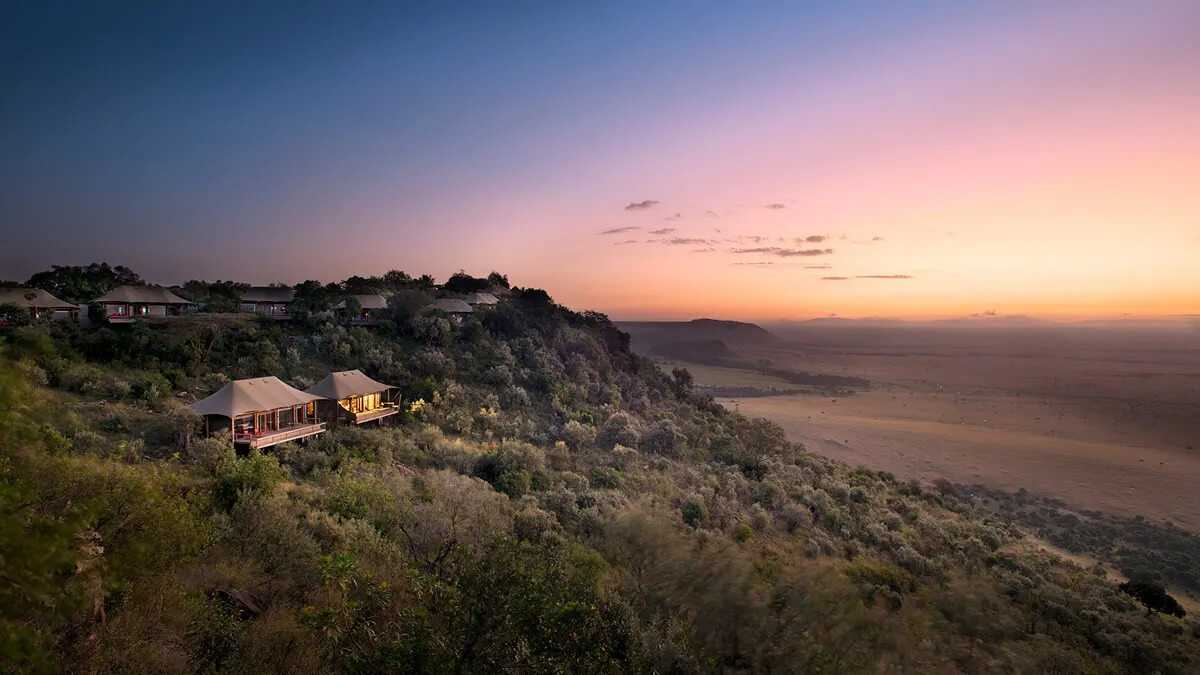 8) Thorntree River Lodge, Zambia
Considered one of Zambia most contemporary and indulgent safari lodges, Thorntee enjoys a calm setting on the banks of the Zambezi River, just upstream from the legendary Victoria Falls. Charmingly built from local timber, stone and reclaimed railway sleepers, this eco-friendly lodge strikes the best balance between modern-day design and nature. The big riverside suites spec outdoor and indoor lounges, en suites bathrooms with spacious tubs, and private decks with plunge pools.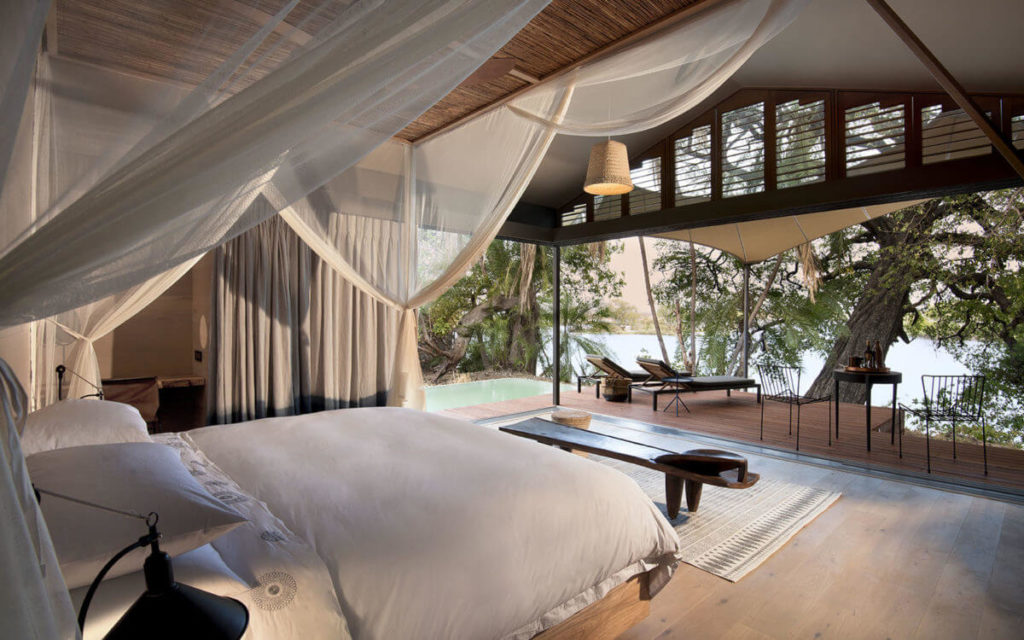 9) Jao Camp, Botswana
Placed on a private island in the center of the Okavango Delta, Jao Camp is just accessible by air and delivers an unbeatable luxury safari in Africa experience with one of Mother Nature true masterpiece. Best suites are charmingly decorated with domestic carvings and artwork and the spa here is considered one of the top in Botswana.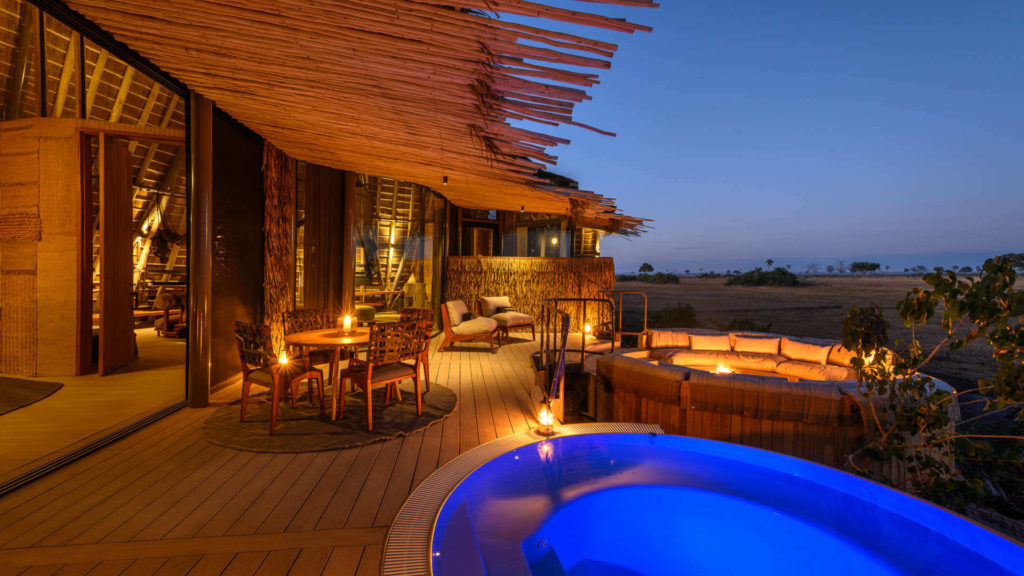 10) Bisate Lodge, Rwanda
Built in the natural amphitheater of an eroded dynamic cone, Bisate was Rwanda first lodge to gather to-class luxury with a once-in-a-lifetime gorilla trekking experience. With a stunning vision of reforestation and community partnership, Bisate has a long-term commitment to liable eco-tourism and the conversation of Rwanda best natural heritage. The lodges one-of-a-type design mimics traditional huts while the sumptuous interiors provides relaxation, luxury and warmth safari in Africa amenities like cosy fireplaces and well-stocked wine collar.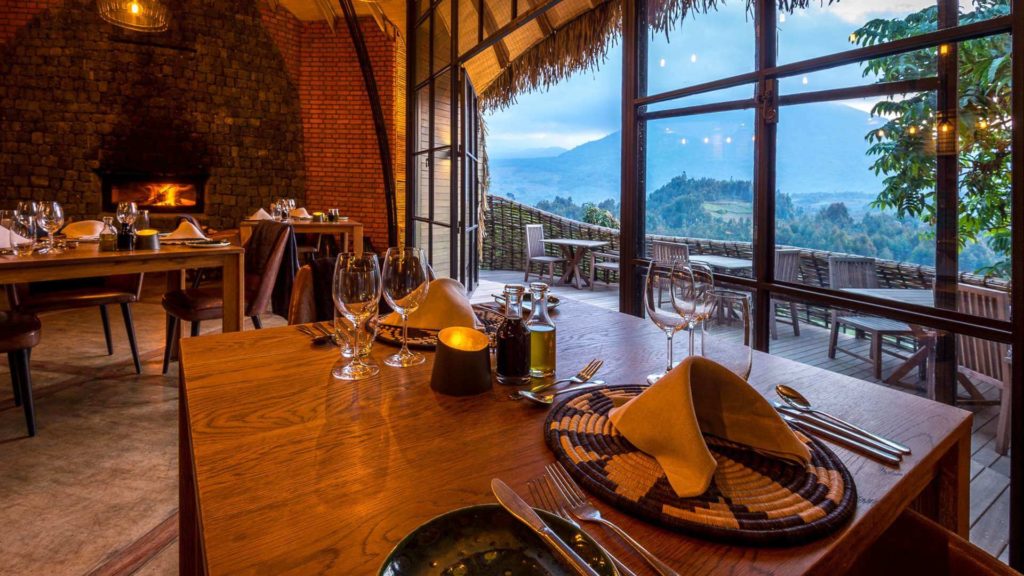 11) Little Kulala, Namibia
With an amazing range of guest activities like nature drives and walks, warm air-balloon best safari lodges in Africa and eco-sensitive quad biking excursions around the dunes, little Kulala provides a special experience in one of Africa secret corners. Placed in a private reserve with exclusive access to Sossusvlei through a private gate, this top safari lodges in Africa is best for that unique occasion holiday in Namibia.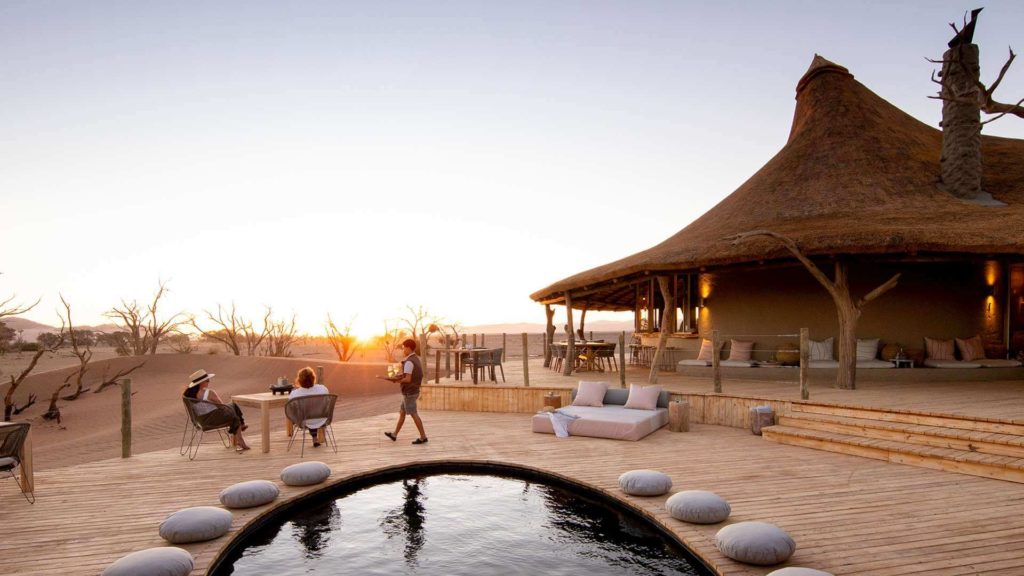 12) Nyamatusi Camp, Zimbabwe
The extravagant Nyamatusi is placed in one of the wildest parts of Southern Africa, on the banks of the famous Zambezi River. This camp comprises luxury canvas suites and provides a real immersion into an old and untouched Africa. Air conditioning in every suite, private plunge pools and a perfectly curated wine cellar provides a rare luxury safari in Africa experience in this part of Zimbabwe.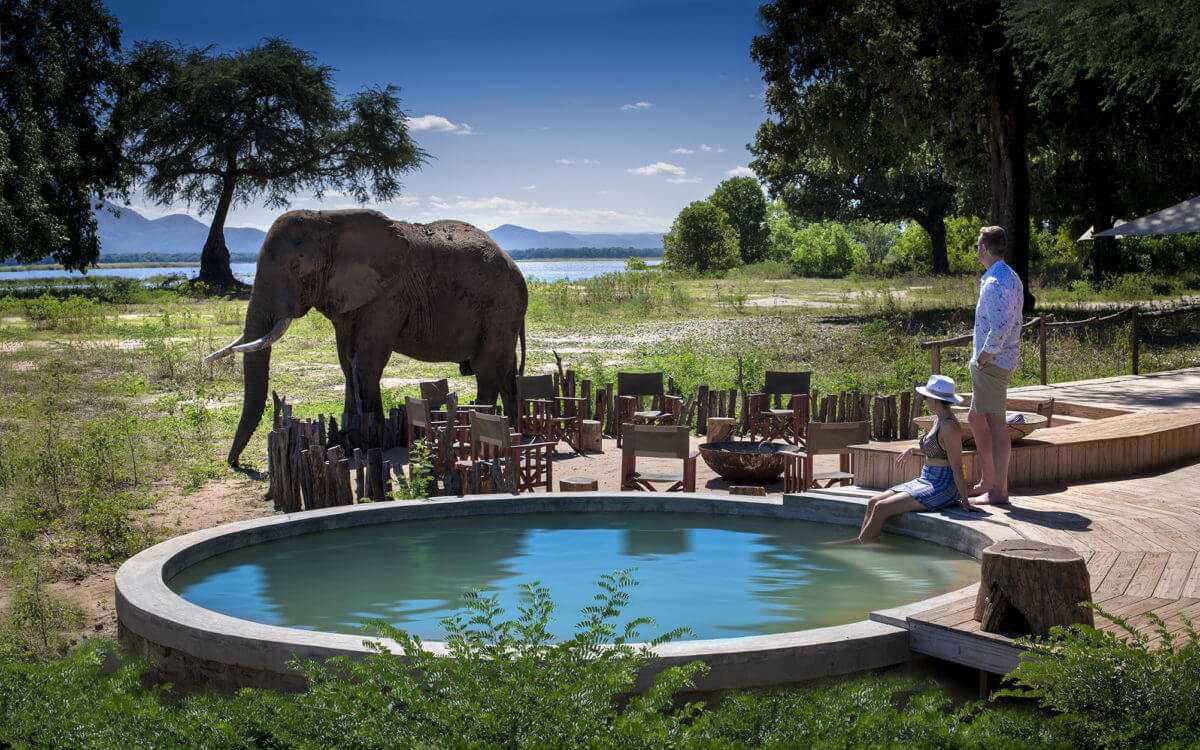 13) The Hide, Zimbabwe
A big African bush lodge. The Canvas tent-rooms all stand under their own thatched roofs, which extend out front to make a wonderful shaded veranda where you can sit and watch the closely waterhole where wildlife is almost a continue spec. there is also a cottage and the Dove Nest treehouse.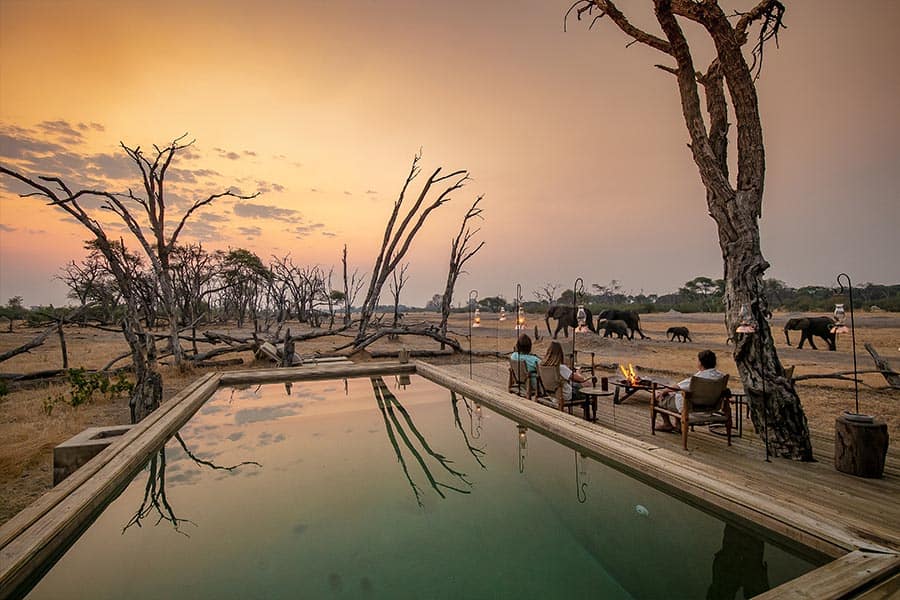 14) Sasaab, Kenya
Sasaab is different from the other top luxury safari lodges in Africa in many ways, from the Moroccan-inspired design to the activities you can do there, to the Samburu people themselves. The activities here are pretty special, we love the camel rides and fly camping in the dry river bed.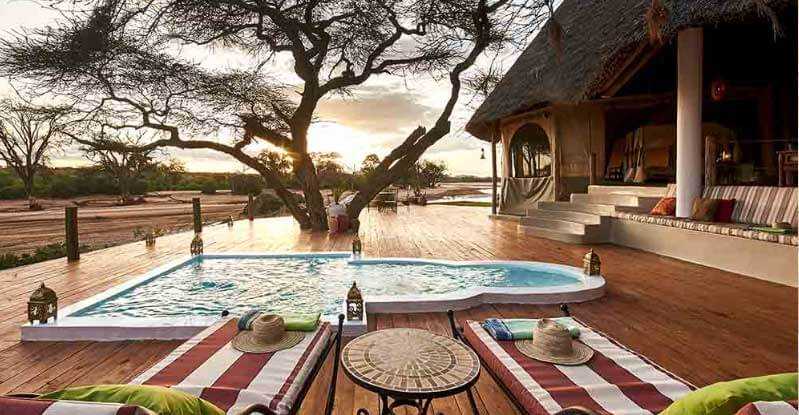 15) Duba Plains, Botswana
Fresh off a full renovation in 2017, Duba plains is one of the best safari lodges in Africa experiences. With just 5 tented rooms, each with your own private butler and chef, you will spend your time here seeped in luxury. The game drives at Duba plains are memorable, as the land is rich with diverse wildlife, and you will have a remarkable chance of viewing some amazing interactions with buffalos and lions.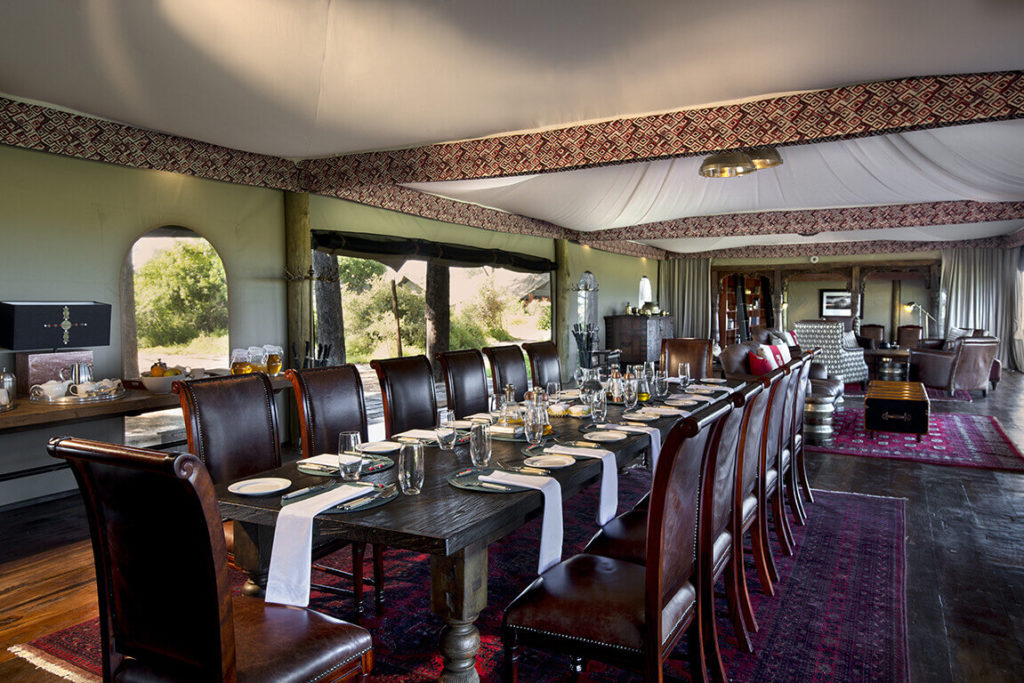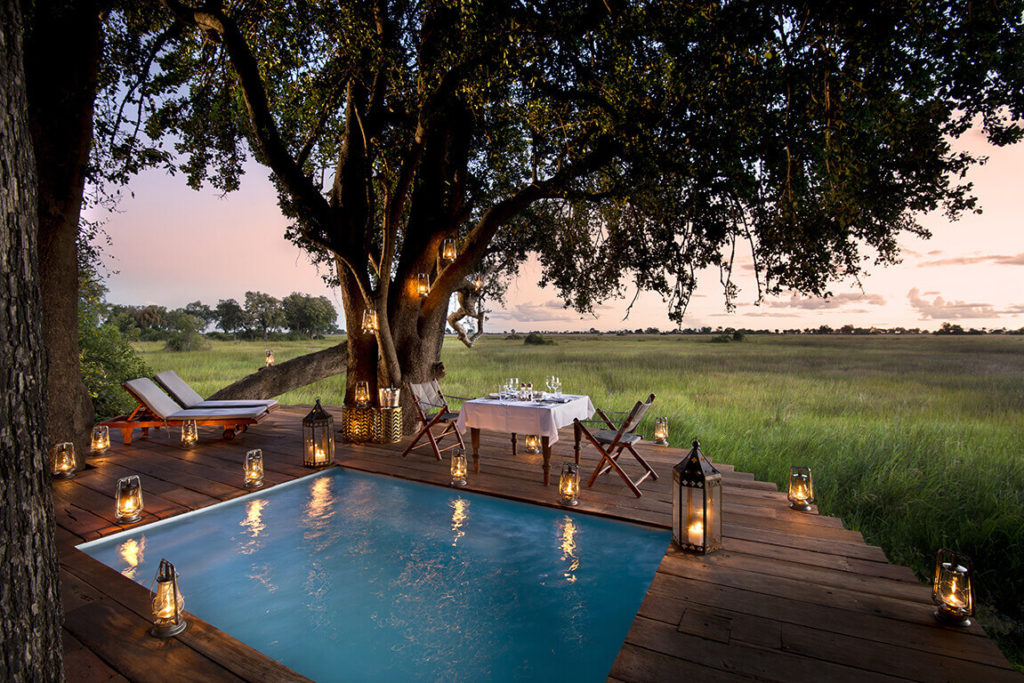 Discover more Africa safari tips, fun activities and the best safari lodges in Africa.