Top Nightlife in Zanzibar Island
Zanzibar is really a total package, with wonderful sandy beaches, remarkable landscapes, fascinating culture, exciting nightlife and friendly locals – attracting visitors from all over the planet. It is a place renowned for a range of things to do during the day and even at night.
Your fun does not stop in Zanzibar when the sun goes down, so get out and discover the best of Zanzibar nightlife, from the evening to early hours. If you are a night owl looking for thrill during your holiday, here are some remarkable things to do in Zanzibar nightlife.
Kendwa Rocks
A famous Saturday night out, this Zanzibar beach bars is placed in the resort of the same name and is popular for its best grills, music and tasty cocktails. The bar is loved for its rustic look as you can either spend your evenings in one of the bungalows or in one of its old wooden beach nuts.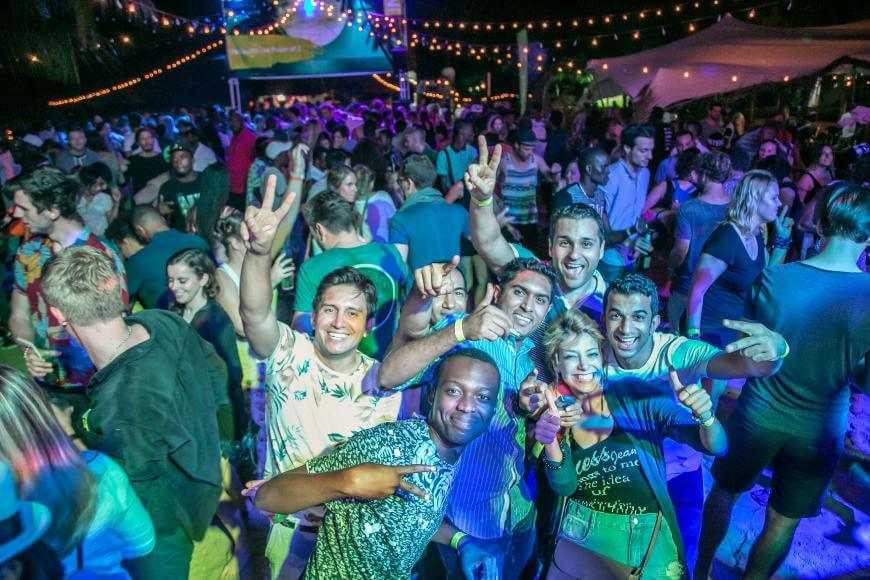 The Rock Restaurant
Possibly the most popular of all beach bars in Africa, the Rock is a remarkable place and an experience all on its own. This beach bar is placed in the waters of Michanwi Pingwe Beach and to get there, guests wade via shallow waters to get to this special place. Once there, guests enjoy the views and drinks on offer.
Photo: Courtesy Of Christine Olson / Flickr
Garage Club
Zanzibar nightlife provide a range of nighttime offerings including a best spot where you can enjoy a night out accompanied by dance, music, and drink. Garage club is an eclectic disco house that plays reggae, hip-hop, and Afro-European music. It is one of the famous disco clubs in Stone Town and it rocks until daybreak on weekend nights. If you are looking to let loose or searching for a location to chill with friends, the Garage Club is a best place to enjoy a night out in Zanzibar.
Dharma Lounge
The Dharma Lounge is placed near to the State University of Zanzibar, attracting night owns and students to the Zanzibar nightlife. There is no end to blaring dancing and music on the spacious dance floor that starts in the night and ends in the wee hours of the next day. Party night away in a magical island environment and mingle with friendly faces.
Go straight to the open bar then move to local music on the big dance floor. As some of Zanzibar's top DJs play African songs, sip tropical cocktails or ice-cold beers. Rest your feet at your booked table and even enjoy personalized bottle service in this picked venue.
All popular Wakushi band from Bush Land will be playing while you are enjoying the taste meal before the beats from DJ side will make those feet and hips begin shaking off that garlic butter.
Cholo Disco Bar
Cholos Disco Bar is placed on Nungwi Beach, attracting visitors and locals who want great dancing, chill drinks, and remarkable music while the in a breezy and cool environment. It is a pleasant location for those who cannot get enough of dancing. It is a down-to-earth Zanzibar nightlife place welcoming to new and first-timers.
Right on the sand, Cholos Bar is party-central on Nungwi Beach, attracting a more adult crowd of thirty- something for dancing and drinking. For amazing food, best drinks, a fun atmosphere music, and crashing waves in the background, go to the Cholos Bar, past visitors say you are in for an extremely fun evening.
Your Zanzibar nightlife and nightclub tour in Nungwi Beach provides a fun, safe and friendly experience that takes you to top club and bar of Mr. Cholo in one night making sure you are hitting a happening place on any evening of the week, at the correct time. Added on this trip is an open bar, return transfer from your central hotel, express admission at your club. You will have a problem-free night where the only thing to hesitate about is having fun. Whether you are a visitor to the city or a local, this is a remarkable way to spend the night in Nungwi Beach.
Africa House
Africa House is a popular spot in Stone Town. The affordable beers and relatively cost-friendly meals interest the budget or light visitor. Even though reggae is the people choice in Zanzibar, there is a range of genres of music you can dance to in the home. The patio is famed as a sundowners venue with visitors watching the sun dip below the horizon and expecting to be one of the lucky few to witness the amazing green flash and make a wish.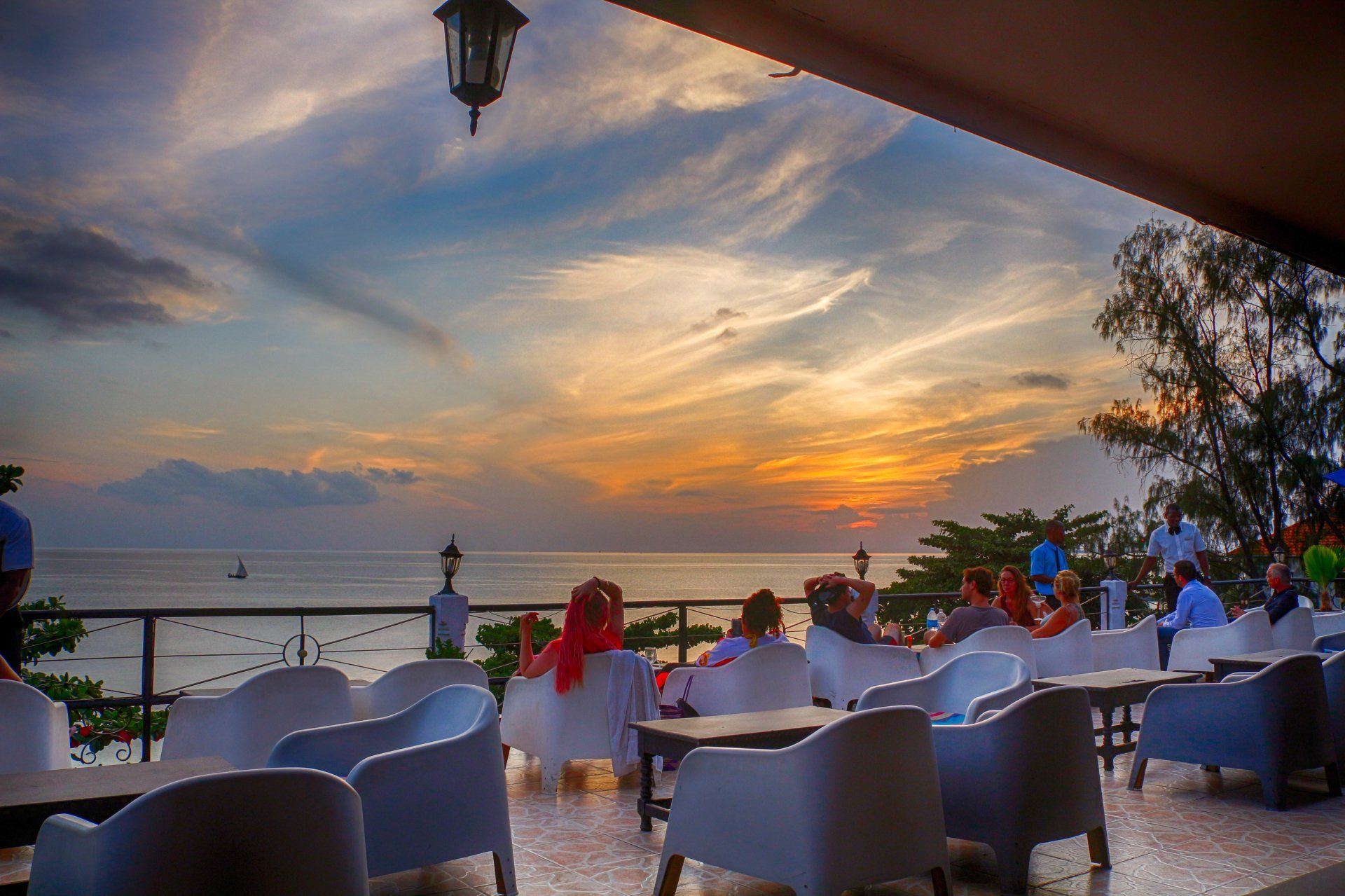 Red Monkey
Come to Jambiani and enjoy the Weekly Monday Blues at this amazing Zanzibar beach bars. This Zanzibar bars is hit with visitors who are looking for a location to experience beach disco or party. The charming lodges bar changes into a remarkable Zanzibar nightlife scene, and it does it right every night. If you are looking for a best evening in an energetic venue full of energy with a range of fun choices, the Red Monkey may just be the nightlife place for you.
Waikki
Enjoy an exclusive experience of Waikki most wonderful nightclubs on a domestic light life trip. Immerse yourself in the exuberant environment of Waikki nightclub, sipping unlimited drinks while listing to some of the top DJs in Zanzibar. Rest your feet at private booking tables after dancing for hours on a naked foot dance floors, this will definitely relax your mind and body.
Chaza
Presenting Zanzibar Zanzibar nightlife and hottest disco! To grasp the idea of this disco, rightly dubbed the name "Chaza" you have to do just that, spice up with domestic peoples. This multi-roomed, actually multi-caved club will leave you breathless from the moment you lay your eyes on its wonderful stature. After passing via the big entrance and being welcomed by superb staff, you will feel like local as you descent down into the Zanzibar beach bars and club.
Coco Blue
Experience the lifestyle of Zanzibar peoples during the night time on a five hour local Jambiani nightclub trip of Zanzibar. Dress to impress and spend the evening visiting stylish venues with a knowledgeable guide. Sip cocktail at an impeccably stylish bar to kick the night off, and enjoy the live music from live band. Listen to local songs and music from local singers. Sip dazzling wines and dance until late mid night.
Eat at Forodhani Gardens
Enjoy your evening outside the stylish restaurant and enjoy the chill environment of the famous night market in Zanzibar – the Forodhani Gardens. It is the top location to go if you are looking to reject the vibrating dance floors or the typical scenarios of Zanzibar bars and pubs. You will find a range of seafood, prepared by the locals. You can sample some of the domestic food while you enjoy the wonderful views of the sea.
Unwind at Kendwa Rock
Experience the complete room during the falls at Kendwa Rocks Beach Hotels, where the complete Moon party is hosted on a Saturday night every month. During the party on Zanzibar nightlife, you can enjoy a big range of activities including acrobats, dancing to music and fire-eaters, enjoying a tasty grilled meals or chilling on the beach. The party attracts locals as well as visitors, even guests from Dar es Salaam. Even if you are not in Zanzibar during the complete moon events, you can still enjoy yourself at Kendwa Rocks. Spend the evening at Mermaid Restaurant and enjoy a range of tasty seafood as well as domestic and international meals.
Explore night streets of Stone town
Stone town is the soul and heart that beats and breathes all through Zanzibar. Surround yourself in maze of irresistible alleys, building attracted by Arabic style, and get lost in the magic of stone town that it provides to every visitor. Befriend a domestic vendor and drink a cup of coffee or just take a walk and embrace the history, authenticity and culture of Stone Town. While on foot exploring the town, you will not fail to see the uniqueness of every pretty spot that you discover in every turn you take.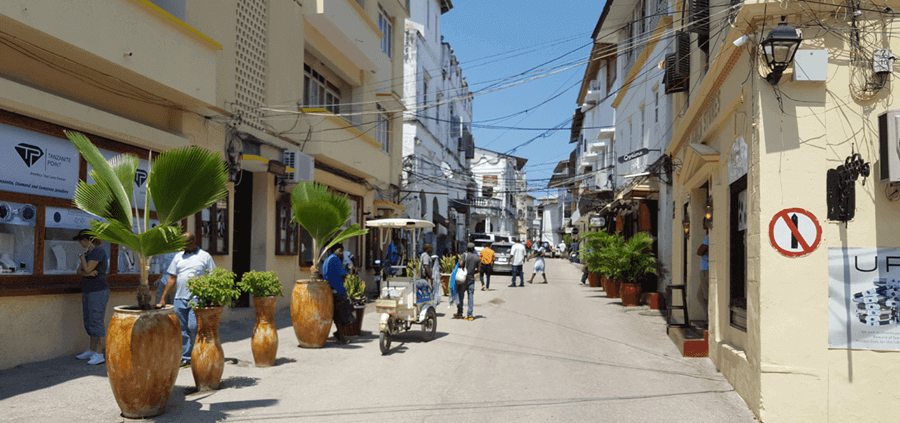 Nighttime at Forodhani market
The sun sets every day and as it sets, Forodhani market of the Stone Town rises at every Zanzibar nightlife. Forodhani Gardens park comes alive and turn itself into an under-the-sky food market. As it changes into a busy street food selling stalls, devour the domestic delicacies like urojo with potatoes, chickpea, chutney, flakes, and warm sauce. Zanzibar fresh seafood kebabs, pizza, and also real sugarcane juice combine with ginger and lime.
Photo: Courtesy Of David Berkowitz / Flickr
Romantic dinner at Taarab restaurant
Keep your romance alive by heading to the Taarab restaurant and Zanzibar bars that provides a mesmerizing view of both the town and the beach. Breathe in all the romance that this restaurant exudes and devour in juicy seafood and other African delicacies with a cool drink on one hand and your partners hand on the other.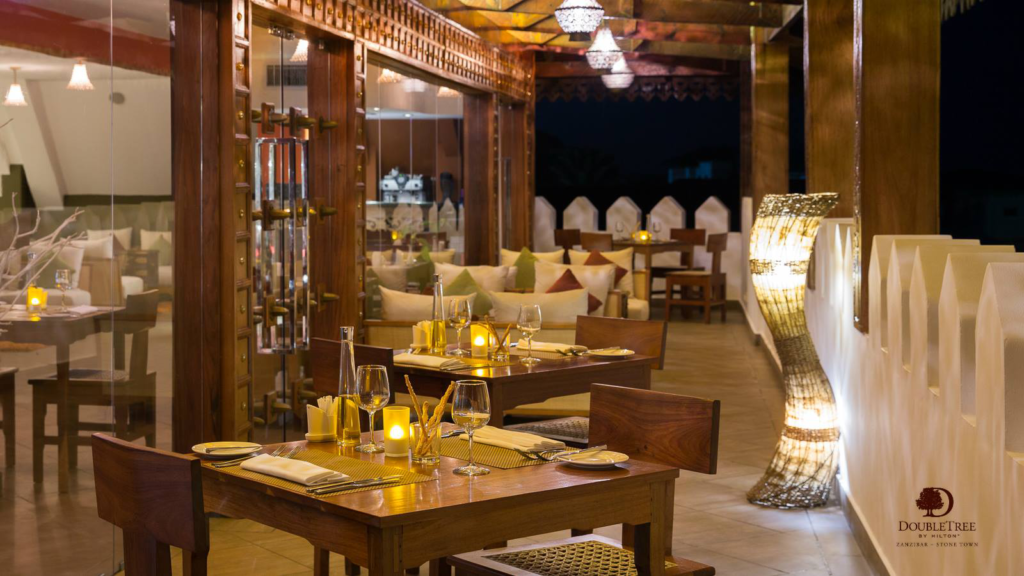 Discover more activities, things to do in Zanzibar, Tanzania